Frank Atwood is to be executed via lethal injection.
Convicted pedophile declines to choose execution method, state defaults to lethal injection over the gas chamber.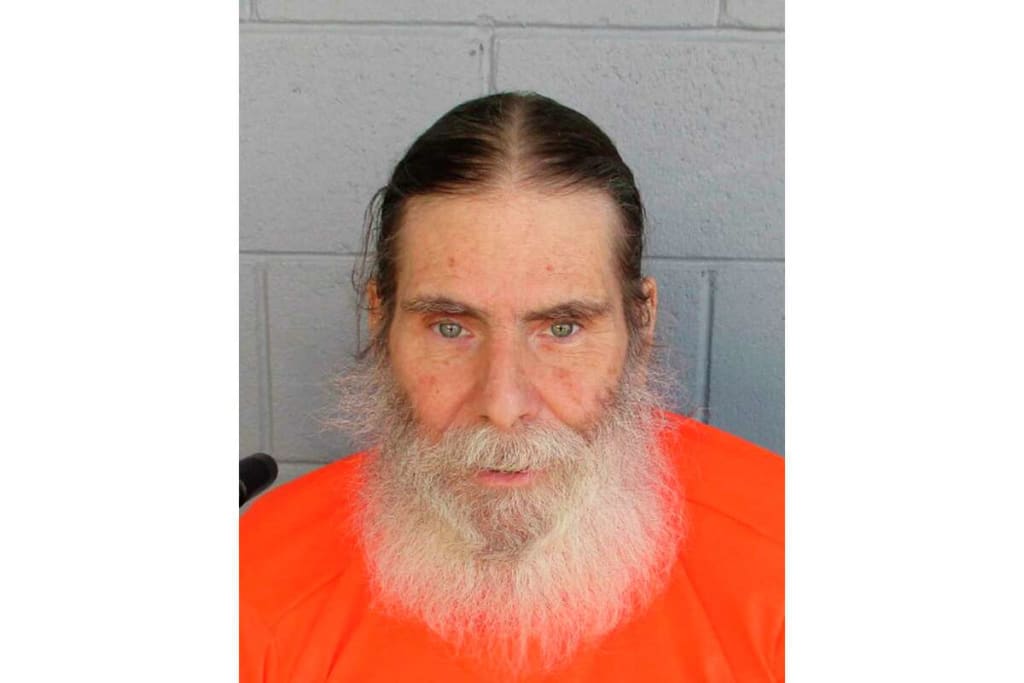 An Arizona death row inmate, Frank Atwood, a convicted pedophile had been convicted in the early 80s in California for the kidnapping and sexually assaulting of a 7-year-old boy. At the time Atwood was determined to be a "mentally disabled sex offender" following a case in 1975 involving child molestation. Nonetheless, the State of California released the then 28-year-old Atwood on parole in May of 1984 after serving just 3 out of the 5 years he was sentenced. On September 17, 1984, 8-year-old Vicki Lynn Hoskinson was riding her bike home from mailing a letter when Atwood kidnapped the young girl and then killed her. Atwood then left her body in the desert in Tucson, Arizona, and then took off to Texas. Some seven months after Vicki went missing, the young girl's body was found. The Medical Examiner was unable to determine how the young girl died from the bones that were found, according to court records. Atwood was apprehended in May 1985 approximately one month after Vicki's remains were discovered in April.
On May 8th, 1985, Atwood was sentenced to death after a 4-month-trial. Atwood, now 66-years-old is scheduled to be executed with an injection of pentobarbital via lethal injection on June 8, 2022, for the killing of 8-year-old Vicki Hoskinson 37-years-ago. Atwood was asked by prison officials if he would prefer to be executed via lethal injection or the gas chamber to which Atwood declined to answer. Authorities said that the last lethal gas execution within the United States was in 1999 in the State of Arizona. In late 2020, the gas chamber was reinstated after nearly 20 years. The State of Arizona had purchased materials to produce hydrogen cyanide gas, the same chemical used in prior United States executions, and during the period the Nazis were executing some 865,000 Jews at the Auschwitz Concentration camps.
Experts in the field of the Death Penalty have said that the United States did away with the gas chamber due to the nature in which it would kill the inmates. They said that the deaths were slow, prisoners were gasping for air, thrashed their bodies that have been restrained against objects hurting themselves, and appeared to be in excruciating pain. Arizona, Missouri, Wyoming, and California are the only states in the United States that still allow the use of the Gas chambers, however, Arizona is the only one with a "working" gas chamber. A Fordham Law School Professor, Deborah Denno, who studied executions for more than two decades said "a substantial amount of condemned people don't make a selection when asked how they want to be put to death. No one knows the reasons (why), but one factor is they are depressed and have given up. This is the least of their worries. They are going to die".
The State of Arizona's 8-year hiatus in executions ended on May 11, 2022, when they executed 66-year-old Clarence Dixon via lethal injection for the killing of a 21-year-old college student in 1978. Dixon who was already serving a life sentence for a sexual assault conviction was found guilty of the 1979 murder in 2008 and formally sentenced to death. Dixon declined to choose a method of execution as well. The State's 8-year hiatus was due to problems securing the drugs needed to execute the lethal injection as manufacturers refused to supply the drugs after problems arose during the 2014 execution of death row inmate, Joseph Wood. Wood was convicted of two murders in 1989 following the shooting deaths of his ex-girlfriend and her father. Wood was addicted to methamphetamines at the time and was sentenced to death. At the time of Wood's execution, he was given 15 doses of a two-drug cocktail over two hours. Authorities said that over the two hours, Wood snorted and gasped for air before he finally died. They labeled the execution as botched. Oklahoma, Mississippi, and Alabama have recently passed laws allowing the use of nitrogen gas in some circumstances for an execution method, however, to this date it has never been used.
The last prisoner to be executed in the United States via the gas chamber was Walter LaGrand, one of two German brothers who were sentenced to death for the killing of a bank manager in 1982 in the southern part of Arizona. Authorities say it took LaGrand approximately 18-minutes to die, this was in 1999. Authorities said that the LaGrand brothers chose the Gas Chamber for their method of execution in hopes that the court would find it unconstitutional. Karl LaGrand accepted the last-minute offer of dying by lethal injection instead of the gas chamber, but his dear brother Walter did not, saying "he would prefer a more painful execution to protest the death penalty".
About the Creator
Amanda Seaton is a 38 year old Content Creator from Wisconsin. She obtained her BS in Criminal Justice and Homeland Security from Herzing University in 2013 and her MS in Criminal Justice and Forensics from Capella University in 2014.
Reader insights
Be the first to share your insights about this piece.
Add your insights