Wisconsin's unsolved missing person cases.
Have you seen these children?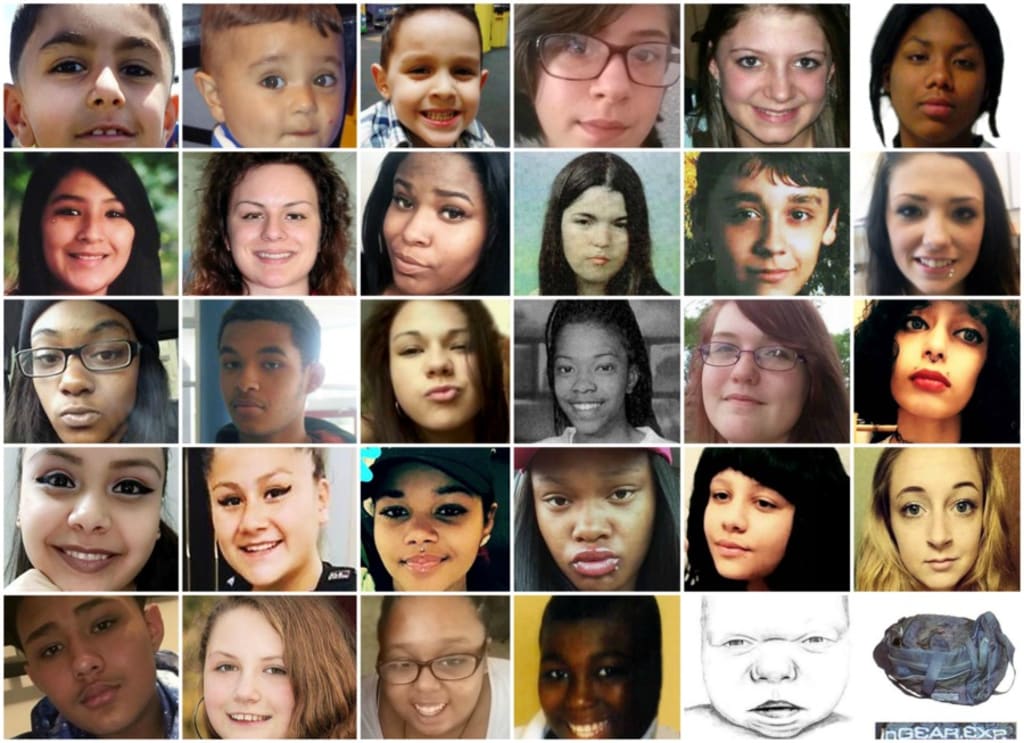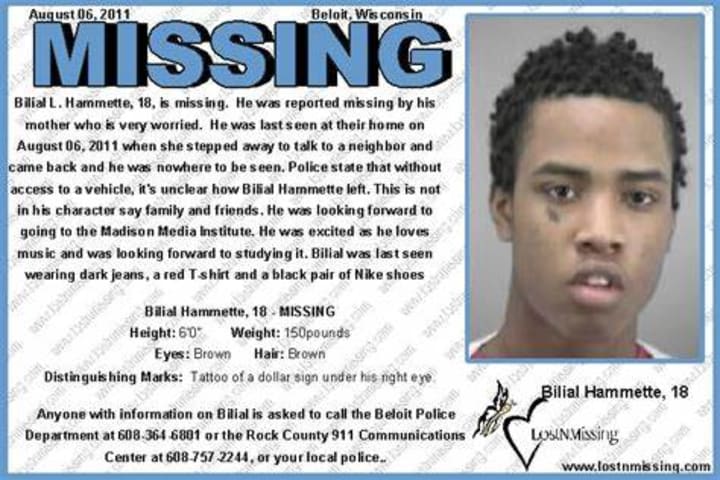 18-year-old, Bilial Lamir Hammette was last seen on the afternoon of August 6, 2011, in Beloit, Wisconsin. In the early phase of the investigation into Bilial's disappearance, authorities found it difficult as Bilial had spent time in jail and therefore had no bank account, no cell phone, and no vehicle. It was reported that the young man started August 6 like any other day, he ran errands in town with his mother, Lorrie Hammette. When the two were down running errands, the two stood outside their home in Beloit and had a heartwarming conversation. During this conversation, Bilial told his mother, Lorrie, that he missed her and wanted to spend more time with her. Bilial suggested that they go to a movie together and mentioned that he wanted to go fishing with his friends, but no one seemed interested in going.
At that point, Bilial gave his mother a hug and told her that he loved her as she headed off to talk to their neighbor. Later, that day, Bilial was with a group of friends when a black vehicle pulled up to give him a ride. Bilial's friends said that they did not recognize the vehicle, they were unable to distinguish the make and model of the vehicle. Bilial's mother said that it was out of his character to go somewhere without telling someone where he was going, rather it is to his mother or his friends, especially since he had no cell phone or transportation of his own. This was the last time Bilial's family and friends had seen him.
Friends of Bilial told authorities that they would describe him as funny and friendly, adventurous, and able to take anything apart and put it back together with ease. In the 7th and 8th grades, Bilial was an honor roll student and had obtained his GED in less than 2 months. Bilial's mother said that her son was an aspiring musician with big dreams and had admirable talent. Bilial would be 29 years old this year, and at the time of his disappearance, he was said to be six feet tall, weighing 150 lbs. with multiple tattoos. Those tattoos include a dollar sign under his right eye and several dollar signs on his neck under his left ear.
Authorities say that he may have gone by the alias Kenny M. Oxford. Bilial's family remains hopeful that they will see him again, they have come together to produce several videos and albums of Bilial's music. Bilial's mother, Lorrie said in a heartfelt video interview "I don't know if I'll ever have any closure. I love you and I miss you every day" Lorrie said when she was asked what she would say to Bilial if she could communicate one message to him.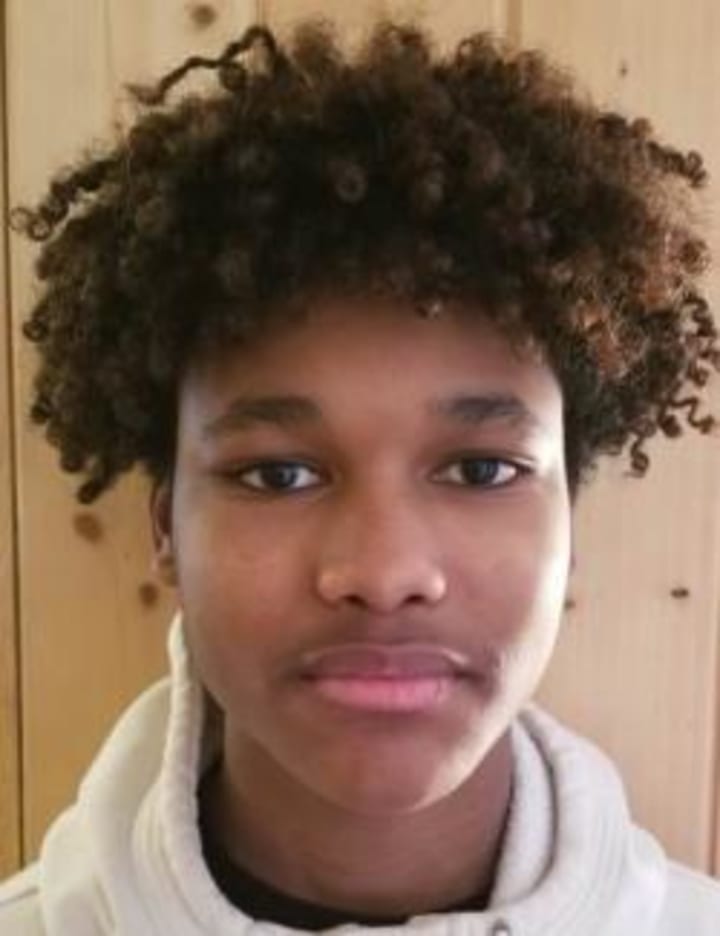 16-year-old, Kristopher Gubser was last seen in Ashland, Wisconsin on January 10, 2022. Authorities say that Kristopher may still be in the local Ashland Area, or he may have traveled to Milwaukee or Medford, Wisconsin. Even though Kristopher is missing from Ashland, the Taylor County Sheriff's office is interested in his whereabouts. Kristopher is described as an African American teenager with Brown hair, and brown eyes standing 5ft 8 inches tall, weighing 145lbs. Any leads or information should be directed to Taylor County Sheriff's Office at 715-748-2200 OR National Center for Missing & Exploited Children at 1-800-THE-LOST (1-800-843-5678)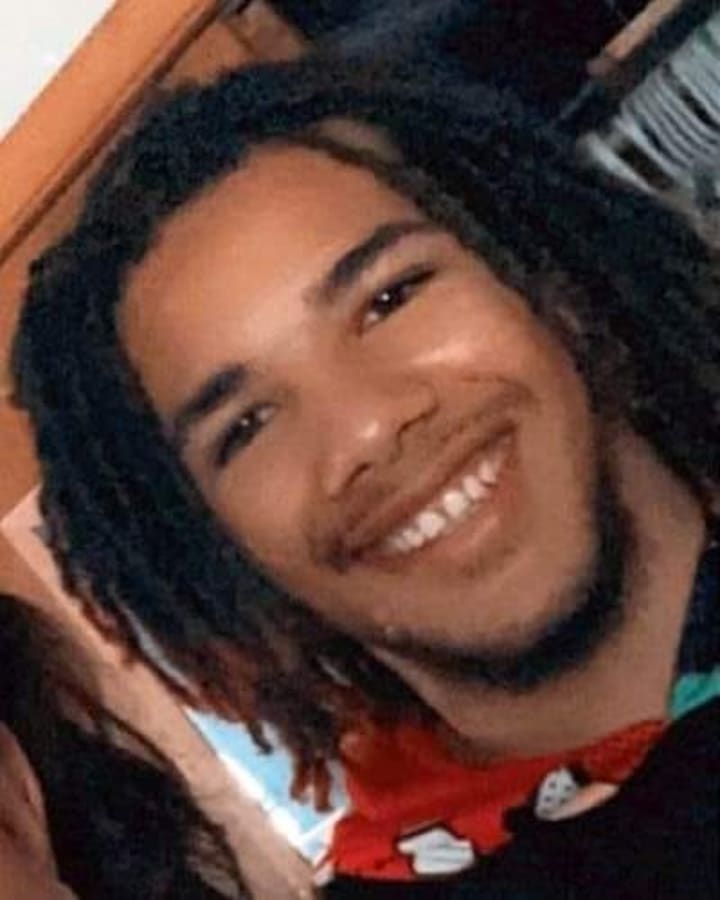 16-year-old Jeremiah Pelletier was last seen in Wausau Wisconsin on October 18, 2021. At the time of Jeremiah's disappearance, he was described as an African American teenager with Black hair, brown eyes, approximately 5 ft 8 inches weighing 170lbs. According to authorities, Jeremiah could have traveled to Steven's Point, Madison, Milwaukee, Appleton, or even Greenbay, Wisconsin. Anyone who has any information regarding the disappearance of Jeremiah Pelletier is urged to contact the Marathon County Sheriff's Office at 715-261-1200 or contact 1-800- the-lost.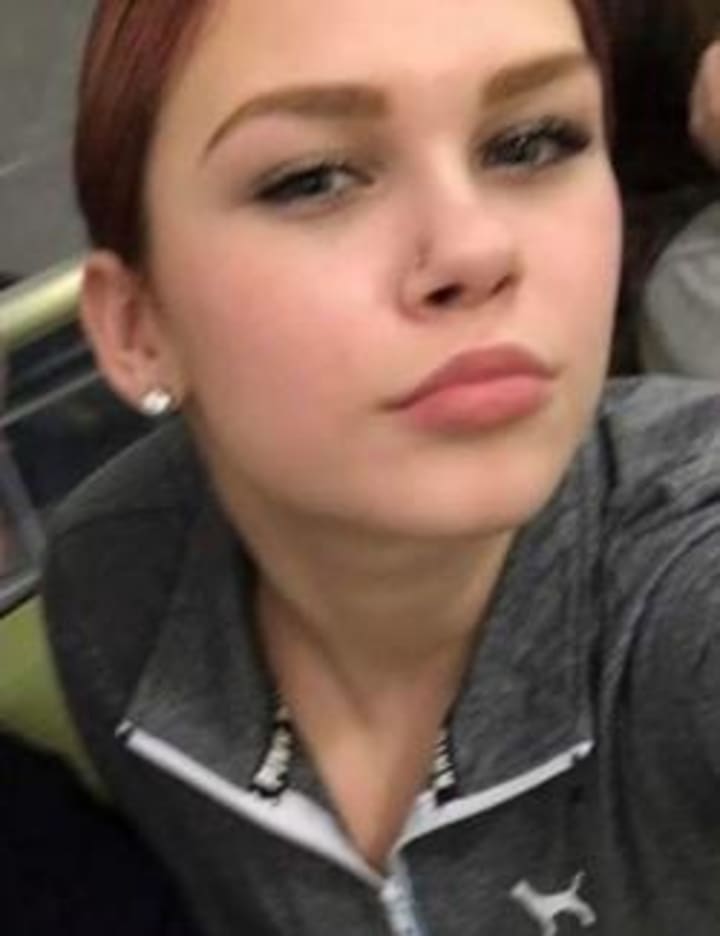 23-year-old Amber Young was last seen on January 6, 2022, in South Milwaukee, Wisconsin around College and Packard. February 25, 2022, Amber's family members went to the South Milwaukee Police Station to report that they had not had any contact with Amber since December 10, 2021. At this time, Amber's family is concerned for her safety and believes that she may be homeless. Amber doesn't have a phone and her family states that she hasn't been active on social media since November of 2021. It's being reported that Amber does have a history of substance abuse issues and they believe she may either be in Southeastern Wisconsin or Chicago. It's unknown currently what Amber was wearing at the time of her disappearance. Amber's family reports that she may go by the name of Ber. Amber is described as a white female, approximately 5 ft 9 inches weighing between 160 and 170 lbs. Any leads or information should be directed to: South Milwaukee Police Department 414-768-8060 [email protected] OR Wisconsin Clearinghouse for Missing & Exploited Children & Adults 1-800-THE-HOPE (1-800-843-4673).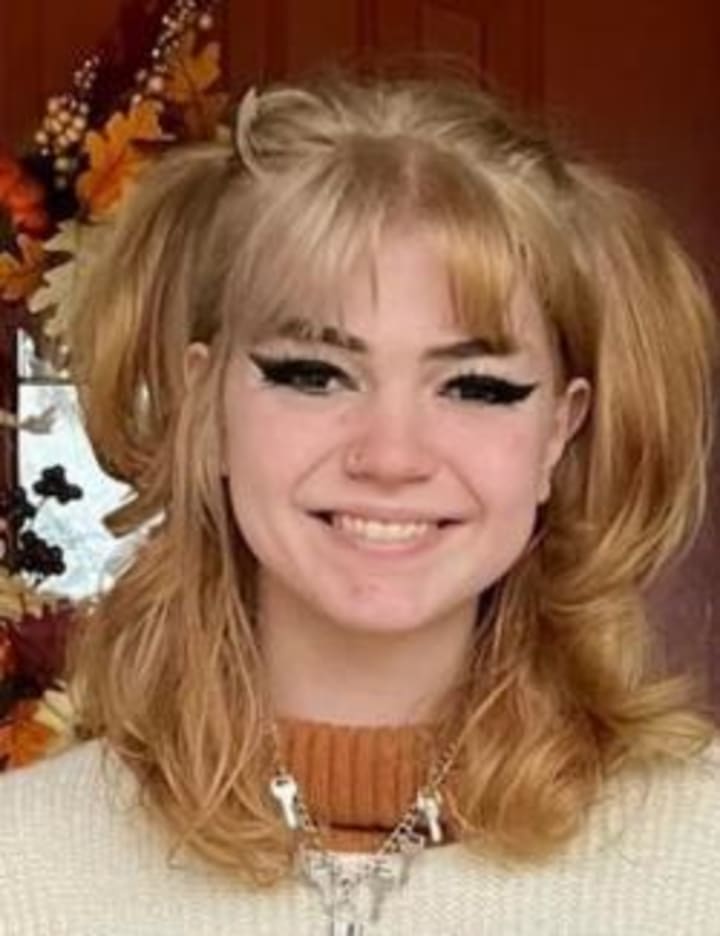 17-year-old Cassidy M Schilcher was last seen leaving her family home in Campbellsport, Wisconsin the early morning of December 26, 2021. Cassidy's family has said that Cassidy has not made contact or been in contact with anyone in her family, or her friends and is concerned for her safety. There have been reported sightings of Cassidy within the Milwaukee, Wisconsin area, however, Cassidy remains missing. Cassidy is described as a white female with brown hair, and brown eyes standing 5ft8 inches tall, weighing approximately 110lbs. Anyone with any information regarding the whereabouts of Cassidy should contact law enforcement in the area where the sighting occurred.
investigation
About the author
Amanda Seaton is a 37 year old Content Creator from Wisconsin. She obtained her BS in Criminal Justice and Homeland Security from Herzing University in 2013 and her MS in Criminal Justice and Forensics from Capella University in 2014.
Reader insights
Be the first to share your insights about this piece.
Add your insights