Auto Shankar... The End of a Serial Killer -Part: 2
True incidents of Auto Shankar that came to light....

silent peoples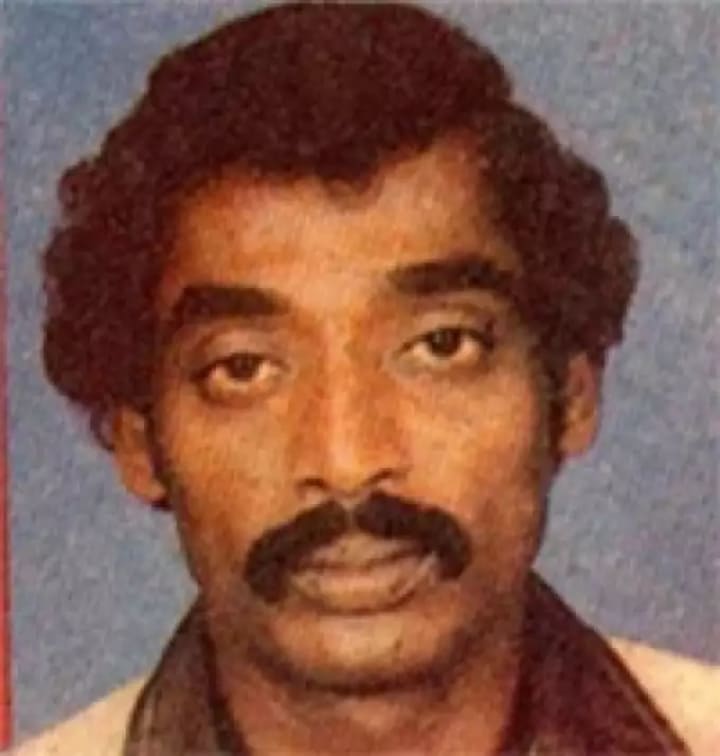 Auto Shakar part:2 continuous.....
It was at this stage that three men who came to Auto Shankar's house to enjoy women disappeared. When the police confirmed that they had come to Auto Shankar's house, the police hesitated to go directly to him and inquire about the matter. But the police have no choice.
When finally questioned, Auto Shankar denied that no such person came to his house. The police were suspicious of Auto Shankar. Deciding that they would not be able to get any information from Auto Shankar to investigate the case, the police brought Shankar's close friends Auto Mani, Babu, Jayavel and others into the ring of investigation.
Thangamani, who was then a police inspector in Pallavaram, first tracked them down and interrogated them. During the investigation, Mani and Jayavel said that they did not know anything like Auto Shankar. But Babu didn't say that. What Babu said to Thangamani shook Tamil Nadu in later days.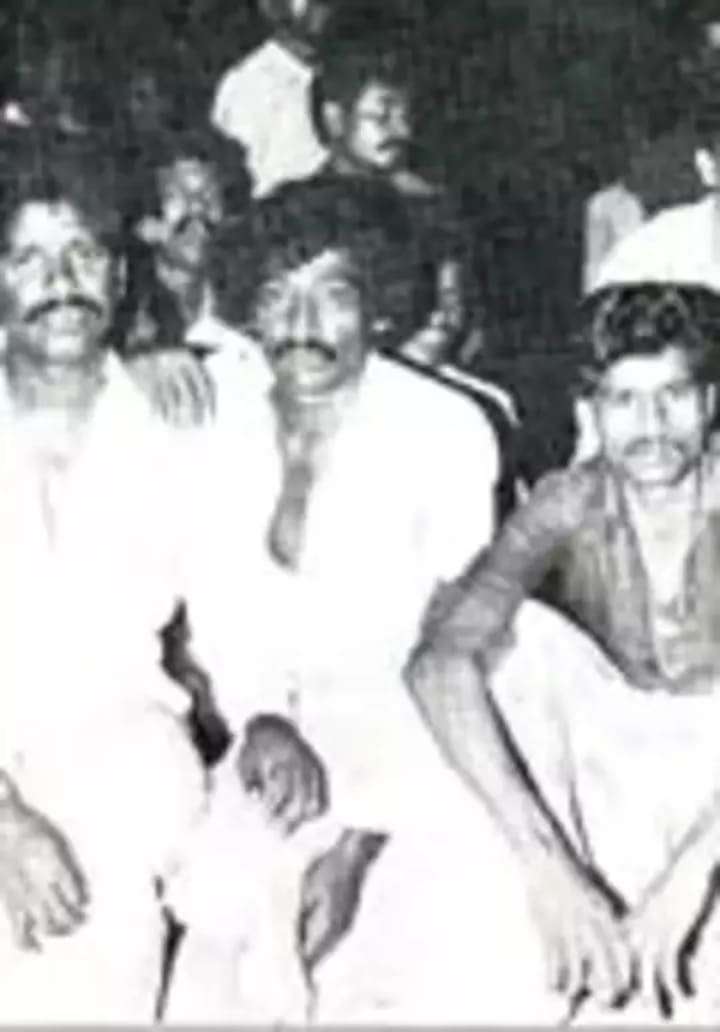 Babu confessed to the police that he along with Auto Shankar had killed Mohan, Sampath and Govindaraj. The suspicions of the police on Auto Shankar have come true. After that the police went to the cottage near Denali Calvai in Periyar Nagar area of Thiruvanmiyur as per Babu's statement.
They went there and started digging a hole inside the hut. After digging the pit, the police found three dead bodies in a row in a very decomposed state. Later, while digging in another place, a dead body was found there. The discovery of 4 dead bodies in a single day and that too in a place where no one expected it gave a great shock to the police.
In the later investigation, it was revealed that the Auto Shankar gang killed not only these three people but also Auto Ravi and Sutalei, and buried these 4 people and burnt Sutalei and dissolved the ashes in the sea.
A serious investigation was conducted in this case and 7 people including Auto Shankar were arrested by the police in 1988. The police have already arrested 3 people in this case and charged 11 people as accomplices in the murders.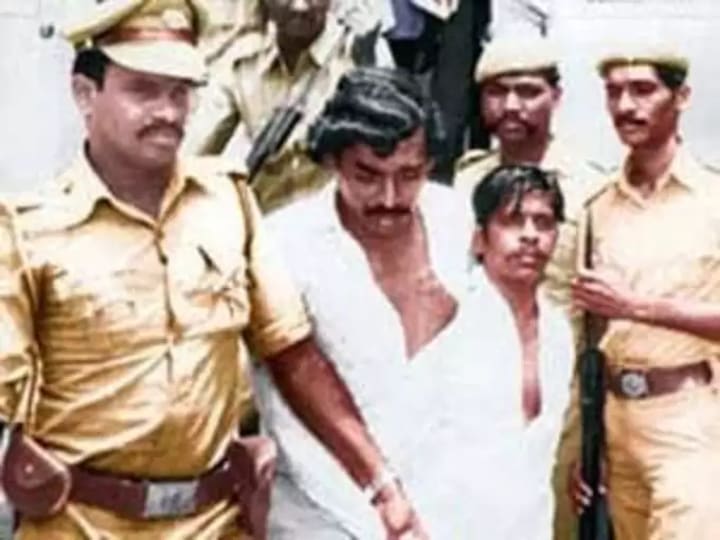 At that time, Governor's rule was going on in Tamil Nadu. Alexander, who was then governor, ordered an inquiry into the case. Accordingly, the police interrogated Babu as he had turned into a father-in-law. Later, Shankar's wife and the women he worked with were also interrogated.
The police then raided Shankar's house. An important document was stuck in it. He had a diary at home. In that diary, the matter of Auto Shankar giving bribe to many important political points of Tamil Nadu, including police officers came out.
Shankar was fond of women and had many wives. The police investigation revealed that he had already committed 5 murders and that he had killed a woman for the 6th time. It was none other than Shankar's 4th wife Lalita.
Shankar had a habit of tattooing the names of his girlfriends and wives on his body. Accordingly they saw all the names on his body and started questioning them. Only Lalita was not found by the police. His disappearance made the police suspicious.
Based on this, Shankar's brother's statement revealed that Lalitha was also murdered and buried in one of their houses. After this, when Auto Shankar questioned him, he said that it was Jagatheeswari from Vellore that he married first and then Sumathi and Sundari, who came to him for sex work, and after that he married Lalitha.
And it was Sudal who brought Sumathi and Sundari to Shankar. Even after Shankar married both of them. Sudalai allegedly sexually harassed Sundari and Sumathi from time to time. In a fit of rage, Auto Shankar killed and burnt Sudala and dissolved the ashes in the ocean.
After that, the auto driver Ravi came looking for Sudalai as he was missing. The Auto Shankar gang killed Auto Ravi and buried them, fearing that if they search for Sudalai, their murder will be exposed. Well, he was questioned about the 3 murders that led to the Auto Shankar murders coming to the outside world.
In which he said that those 3 people often come to him who is engaged in sex work and flirt with women. Auto Shankar testified that when they were finished, there would be a big problem related to money and every time there was a problem, this time he decided to kill them if they had a problem.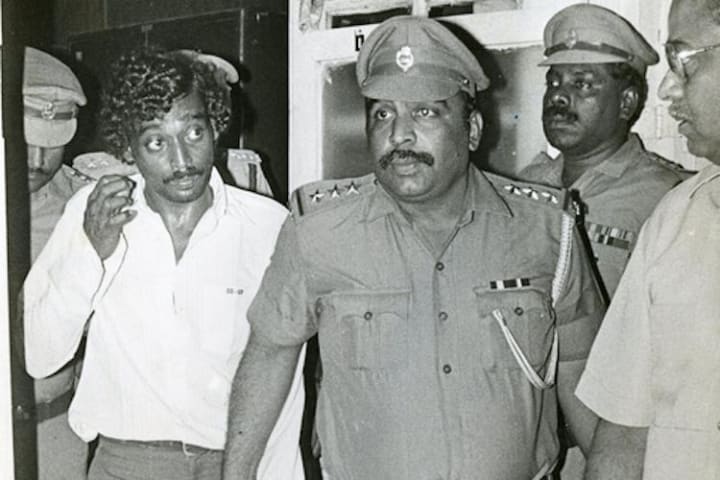 After that, while inquiring about the reason for killing Lalita, Sumathi brings Sudalai along with Lalita like Sundari. But Lalita did not want to live with Shankar and went back with Sudalai. Later, Shankar went to Sudalai's house and brought him back after making peace. But Shankar did not like that Lalitha was angry with him and went with Sudalai. Shankar was angry with Sudalai because of this incident.
Unable to bear this, Shankar killed and buried Lalitha. After he gave all this by vote, the case was heard in Saitappet Court, Chennai and then the case was transferred to Chengalpattu Additional Court. A total of 134 people testified in this case.
Meanwhile, his wife Devi often comes to the prison to meet the jailer Ganapathy and Devi and Shankar have become friends in the prison. Auto Shankar, who has already married 4 people, is the next to trap for Devi.
Trapped in this trap, Devi has often gone to jail to meet Shankar. Their relationship in prison has gone to the extent of both exchanging rings and getting married in prison.
In this case, Shankar used Devi to escape from prison. Shankar escaped from prison with his colleagues with the help of Devi.
The news of Shankar's escape from jail was widely talked about. Many people started talking that the police took the money and let Shankar escape. Shankar's escape caused a huge headache for the police. Three special forces were formed to arrest Shankar and his associates.
Shankar's lawyer Raja and Sundal Kumar got involved in the search for Shankar. According to the information given by them, it was revealed that Shankar was having an affair with Devi in a house in Odisha. Later, the police rushed to Odisha to arrest Shankar and surrounded his house in Rourkela, where he was staying.
Later, Shankar and Devi were flown to Chennai and subjected to interrogation. This time Shankar was transferred to Salem Central Jail. In this case, on May 31, 1991, the verdict in the case related to Shankar was announced.
As the verdict found 8 persons guilty beyond reasonable doubt, Jayavelu, Rajarajan, Ravi, Palani, Paramasivan were sentenced to life imprisonment and Shankar Elton Sivaji was sentenced to death. They had appealed against this in Chennai. But a further appeal was quashed and the murder confirmed. Only the life sentences of Palani and Paramasivam were cancelled.
Against this, Shankar's party appealed to the main court. In this he mentioned that he became a serial killer because of movies full of violence and obscenity and the filmmakers should also take responsibility for this. The court refused to accept Shankar's arguments about the cinema in this plea hearing and confirmed the execution of Shankar and Elton.
Subsequently, on April 27, 1995, an order was issued to hang Auto Shankar. Till the end, many tried to get Shankar to escape from the gallows, but nothing worked. Shankar was hanged on April 27, 1995, exactly marked. The next day on the 28th, Elton was hanged in the Madurai jail.
For more....
https://vocal.media/criminal/auto-shankar-the-serial-killer-who-killed-seven-with-his-wife-part-1
https://vocal.media/fiction/the-new-paradise
https://vocal.media/criminal/killer-krish
https://vocal.media/marriage/indian-marriage
Thanks for Read....
Please support me....
Like and Share Please....
About the Creator
I like to write about true crime and do small investigations. I also write fiction crime and others sometimes....
Reader insights
Outstanding
Excellent work. Looking forward to reading more!
Top insights
Easy to read and follow

Well-structured & engaging content

Excellent storytelling

Original narrative & well developed characters
Add your insights