Amy Lynn Bradley Vanished From A Cruise Ship - What Really Happened?
Amy Lynn Bradley vanished from the Rhapsody of the Seas in March 1998 as it was sailing to Curacao. Her family got a frightening snapshot that appeared to show her fate seven years later.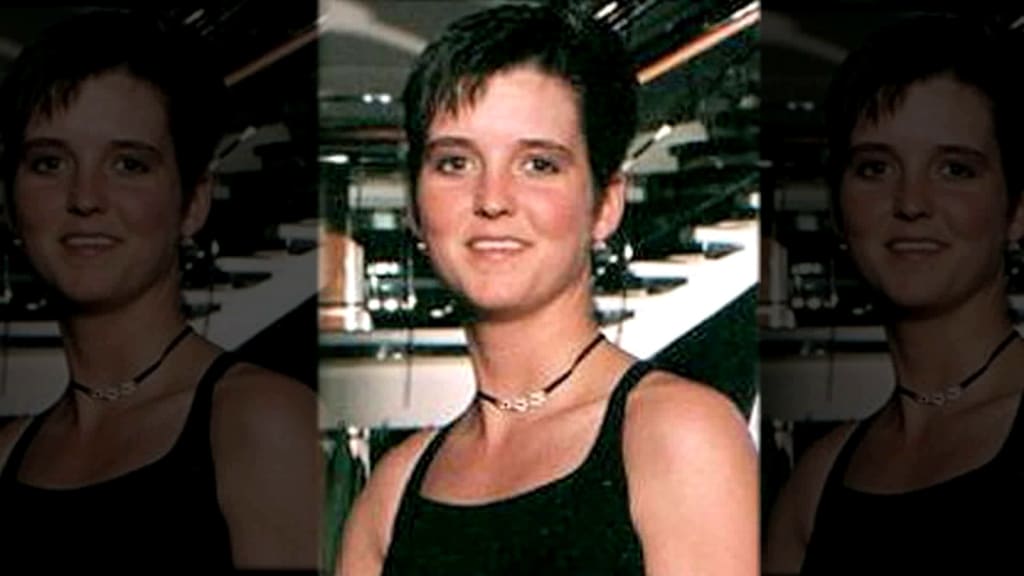 Ron Bradley noticed his daughter Amy Lynn Bradley relaxing calmly as he peeked out of his cabin's balcony on a Royal Caribbean cruise ship at approximately 5:30 AM on March 24, 1998. He checked again a half hour later and saw that she had vanished, never to be found again.
Amy Lynn Bradley's disappearance may most simply be attributed to her falling overboard and getting sucked up by the seas. Bradley, though, was a skilled lifeguard and an excellent swimmer, and the ship was close to land.
She seemed to have vanished for far worse reasons than someone who got lost at sea, in fact. There have been a number of unsettling reports of her sightings ever since Bradley vanished. Someone even gave her distraught family a graphic photo in 2005 that said she had been sold into sexual slavery.
This is the frightening, unexplained enigma surrounding Amy Lynn Bradley.
A Family Trip In The Caribbean Comes To A Nightmarish End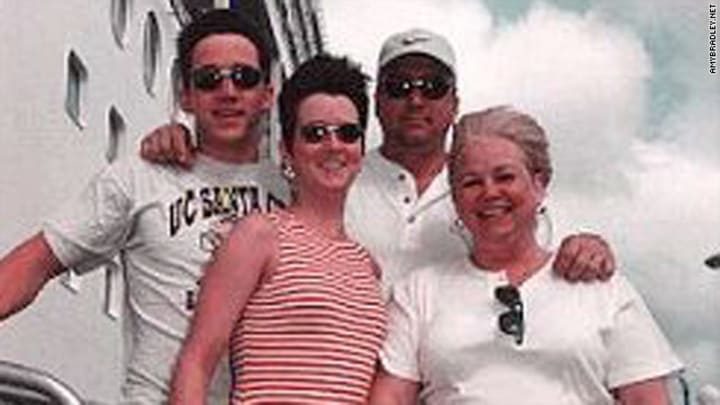 On March 21st, 1998, in Puerto Rico, the Bradley family boarded the Rhapsody Of The Seas, consisting of Ron and Iva and their grown children, Amy and Brad. They would go from Puerto Rico through Aruba and the Netherlands Antilles to Curacao.
The ship was anchored just off the coast of Curacao on March 23rd, just hours before Amy Lynn Bradley went missing. It appeared at first to be a typical cruise ship night. In the ship's club, Amy and her brother had a good time. They got up and danced to the "Blue Orchid" cruise ship ensemble. Amy engaged in conversation with a few band members and danced with Yellow (real name Alister Douglas), the bassist.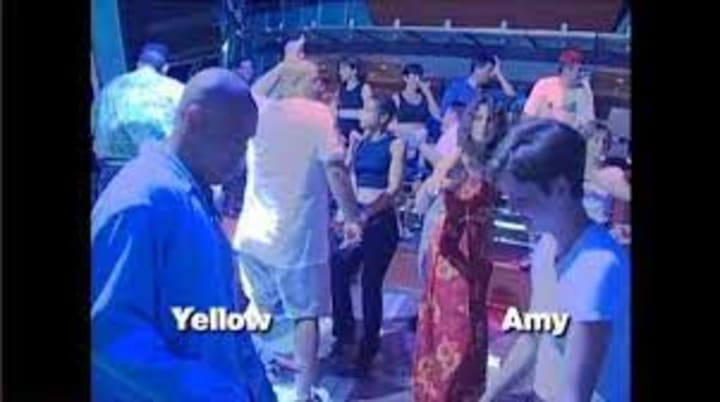 They decided to call it a night around one in the morning. Together, they went back to their family's cottage.
Brad wouldn't see his sister again after that.
Brad subsequently recounted, "I love you" was the last thing I ever uttered to Amy before I went to sleep that night. It has always been tremendously soothing to me to know it was the last thing I spoke to her."
Ron Bradley eventually saw his daughter on the deck of his family's cabin a few hours later. All appeared to be in order. Until he turned around and saw that she was gone.
Ron went to check on his daughter in her bedroom to see whether she had fallen asleep again. She was absent. Amy Lynn Bradley had brought with her cigarettes and a lighter. Even her sandals were still on the ground.
The family searched the ship's communal spaces as their concerns grew. They pleaded with the employees of the cruise liner to postpone the arrival at Curacao, but they were disregarded.
The gangplank was dropped that morning. The crew as well as the passengers were both permitted to leave the ship.
This provided Amy Lynn Bradley with a chance to escape capture if she fled on her own will. Her family, however, refused to accept that she would have fled. Back in Virginia, Amy Lynn Bradley had a new job, a new flat and her cherished bulldog, Daisy.
What's more alarming is that anchoring the ship in Curacao offered any potential kidnappers plenty of time to snag Amy Lynn Bradley off the boat and vanish into the throng.
The Anxious and Ineffective Search For Amy Lynn Bradley
The cruise ship employees showed little interest in assisting the Bradley family as they urgently looked for their daughter.
Bradley was not paged by the crew until the ship had reached a port. They didn't want to make a big deal out of her absence or display her picture all around the ship for fear of upsetting other travellers. The crew did search the ship, but they only looked in public spaces, not in the staff or passenger quarters.
Although it seemed odd, it was possible that Amy Lynn Bradley had gone overboard. She was a skilled lifeguard and a great swimmer. Nobody could discover any sign of her falling or being pushed. And no indication of a corpse in the water appeared to exist.
The family focused on the crew members working on the cruise ship. They thought that several passengers had been paying their daughter "exceptional attention."
Iva Bradley said to Dr. Phil, "We saw right away there was a significant amount of attention towards Amy from the staff members.
Ron Bradley recalled that while the ship was docked in Aruba, one of the waiters had asked for Amy's name and said that "they" wished to take her to Carlos and Charlie's Restaurant. I wouldn't go and do anything with any of those crew members, Amy said in response to his question about it. They make me feel uneasy.
This story is even more unsettling in light of the fact that Natalee Holloway, an American teenager who vanished in Aruba in 2005, was last seen at Carlos and Charlie's Restaurant.
The Bradley family also received information from eyewitnesses who had seen Amy early on the morning of her disappearance, around 6 am, with Alister Douglas, alias Yellow, near the ship's dance club. Yellow disagreed.
The family of Amy Lynn Bradley would write to politicians, ambassadors, and the White House during the next months. They recruited private investigators, created a website, and launched a 24-hour hotline after receiving no useful replies. Nothing.
Iva Bradley stated, "To this day, my gut feeling is that someone saw her, wanted her, and took her."
Amy Lynn Bradley's Unsettling Sightings Deepen the Mystery
Amy Lynn Bradley vanished, and the family's worries about her absence were not unwarranted. Numerous individuals in the Caribbean have asserted to have seen their daughter throughout the years, despite the fact that the first examination was fruitless.
Five months after Amy vanished, in August 1998, two Canadian vacationers saw a lady on a beach who suited her description. Even her tattoos matched Amy's: a Tasmanian Devil holding a basketball on one shoulder, a sun on the lower back, a Chinese sign on the right ankle, and a lizard on the navel.
David Carmichael, one of the travellers, claims to be "100%" certain that it was Amy Lynn Bradley.
A member of the Navy encountered a lady at a brothel in Curacao in 1999 who identified herself as Amy Lynn Bradley. She asked him to assist her. But given that he didn't want to go into trouble, he chose not to report it. The policeman didn't act on the tip until he saw Amy Lynn Bradley's photo in People.
The family got another encouraging tip that year, but it turned out to be a heartbreaking con. Amy was being held captive in Curacao by armed Colombians when a guy by the name of Frank Jones claimed to be a former U.S. Army Special Forces soldier who could free her. Before they realised he was a scam, the Bradleys gave him $200,000 in gifts.
"If there's a chance — I mean, what else do you do?" Ron Bradley remarked later. "What would you do if it were your child? So I suppose we gambled. And I suppose we lost."
The sightings persisted. A lady claimed to have spotted Bradley in a Barbados department store lavatory six years later. The witness claimed that the lady she encountered identified herself as "Amy from Virginia" and was engaged in a fight with two or three males.
And in 2005, a picture of a lady who looked to be Amy laying on a bed in her knickers was sent to the Bradleys in an email. A member of a group that hunts for sex trafficking victims on pornographic websites came across the image and speculated that it may be Amy.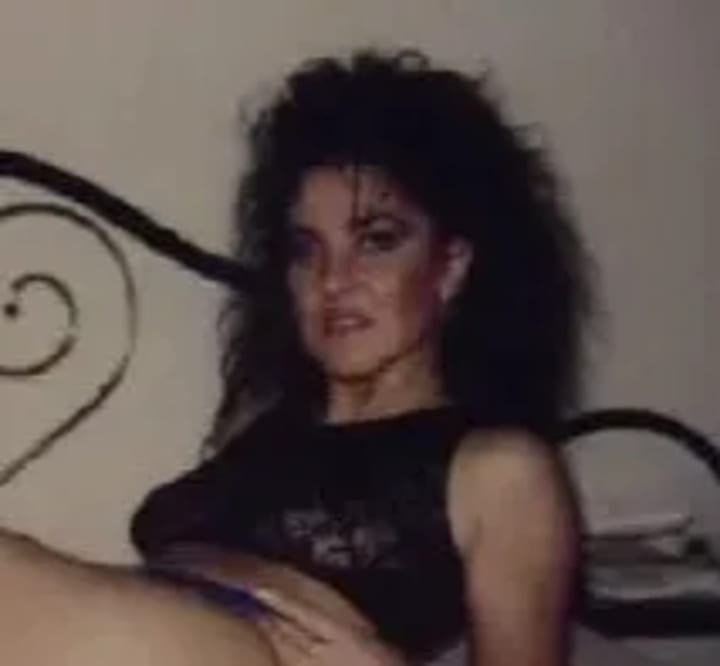 "Jas" is the name of the lady in the picture, a sex worker in the Caribbean. This disturbing tip, however, failed to produce any fresh leads.
The search for Amy Lynn Bradley is still under investigation today. The Bradley family and the FBI both have large incentives available for information on the location of her.
But for the time being, her absence is still a worrisome mystery.
Thank you for reading! Let me know what you think in the comments!
Reader insights
Be the first to share your insights about this piece.
Add your insights