America's Most Famous Cult
The story of The Manson Family Cult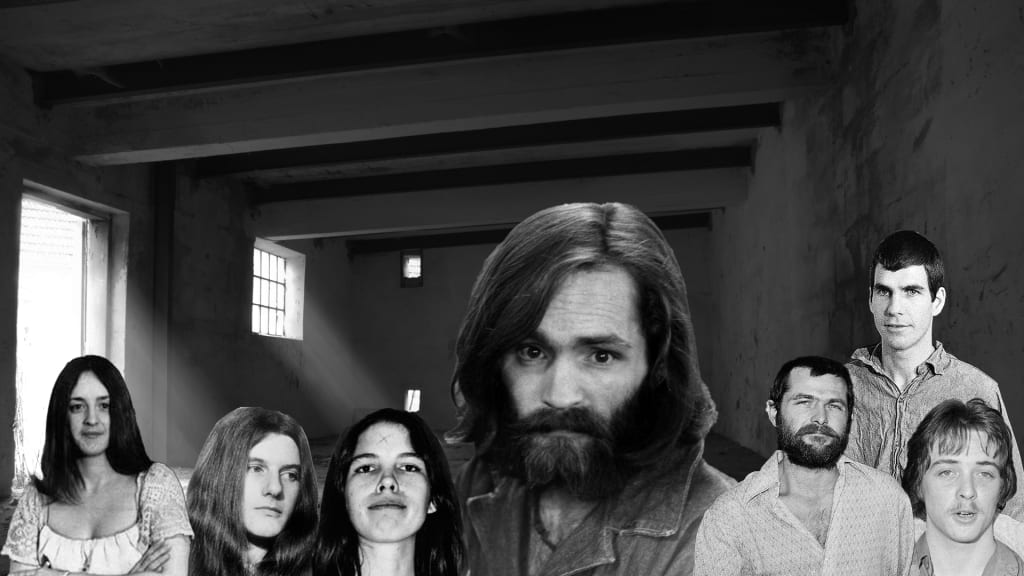 The Manson Family
For a more in depth breakdown
Charles Miles Manson was born November 12th 1934 in Cincinnati, Ohio. His mother was only 16 years old at the time and he never met his father. Money was tight and Charles' mother got locked up for armed robbery so he went to live with his aunt and uncle in West Virginia. His life didn't seem to improve much as at beginning at the young age of 9 years old, he spent most of time in and out of juvenile reformatories for crimes such as petty larceny, armed robbery, burglary and auto theft.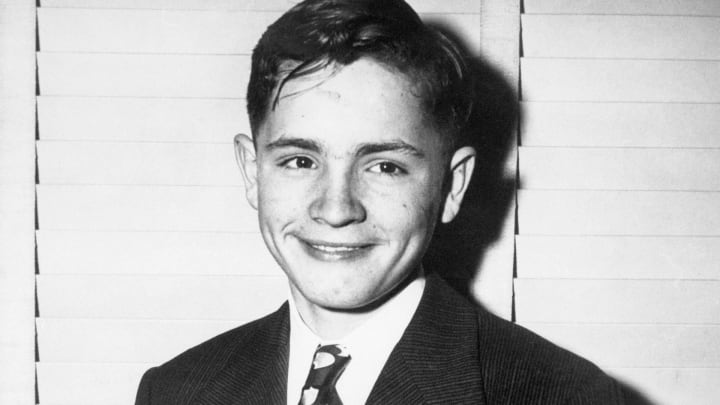 When he was released from prison in 1967, he moved to San Francisco where he started to gain a following. By 1968, he was the leader of what was commonly known as the "Manson Family" which was a cult dedicated to studying and implementing his eccentric religious teachings. He would preach the coming of an apocalyptic race war that would devastate the United States and put the family in a position of dominant power. Manson had such a tight hold over his followers that in 1969, only two years after it was created, he ordered them to kill several people in an attempt to begin the race war that he dubbed the name "Helter Skelter".
Gary Hinman was born in Colorado on Christmas eve in 1934. He graduated school with a degree in chemistry but continued to UCLA where he was close to receiving his P.H.D in sociology. His house in Topanga Canyon was a regular place to stay for anyone who was in need. Gary became friends with the Manson Family, often letting several of them live in his home. He was a talented musician and worked at a music shop where he would teach the bagpipes, piano, trombone and the drums. Sometime in 1968, he had become interested in Nichiren Shoshu Buddhism and was planning a trip for the summer of 1969 to go to a religious pilgrimage in Japan.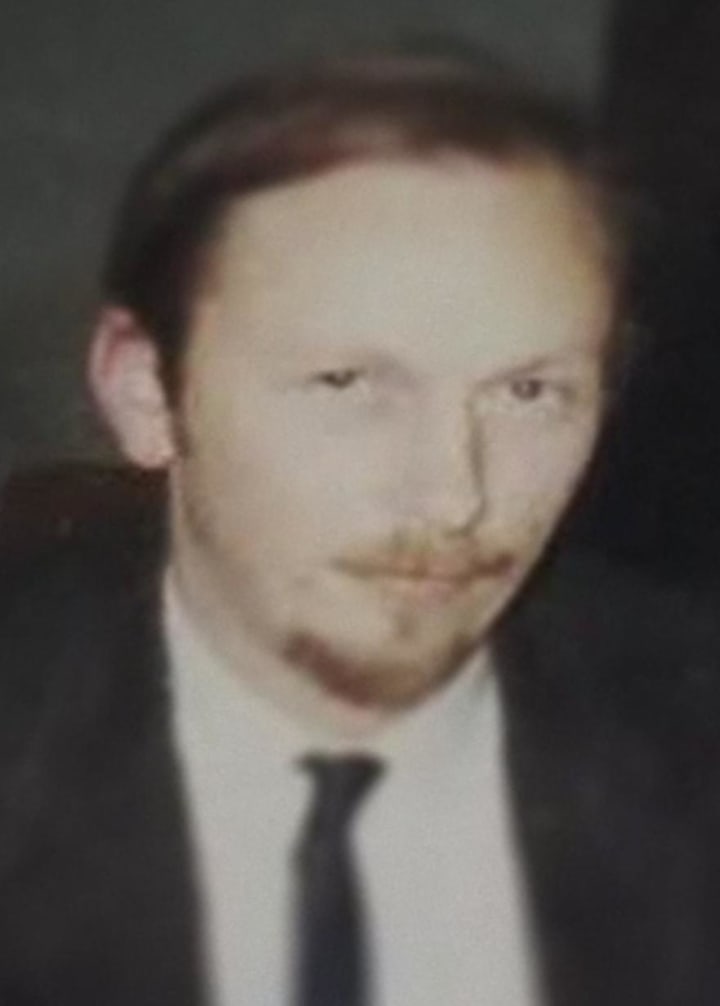 On July 25th 1969, Manson family members Bobby Beausoleil, Susan Atkins, and Mary Brunner, decided to pay Gary a visit at his home. Manson was under the impression that Gary had investments in stocks and bonds, and also owned his house and cars. Charles had sent them to the house to try and convince him to join the family, which included turning over all of his assets. According to Bobby, the group visited him for a different reason and it was because Gary had sold him some bad mescaline and he wanted his money back. Whatever the reason was for them to be there, it turned sour and the conflict lasted three days. Charles Manson and another family member Bruce Davis had stopped by. Upon his arrival, Manson raised a sword to Gary and struck him in the head, slicing his left ear and face. Gary would consistently ask why they were doing this and would just ask them to leave as he did not believe in violence. Mary and Susan stitched his face up with Dental floss. It all ended on the 27th when Bobby stabbed Gary twice in the chest with Bobby, Susan and Mary taking turns holding a pillow over his face. Gary died on the floor with his prayer beads in hand reciting a chant of his faith which is used to eradicate negative mindsets and replace it with positive attributes. Bobby then proceeded to write "Political Pig" and drew a paw print on the wall in Gary's blood in an attempt to make authorities believe that the blank panther party which was made up of African Americans were to blame.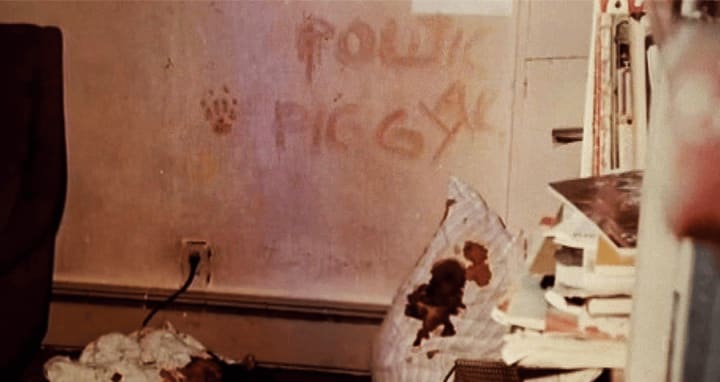 Sharon Marie Tate was born January 14th 1943 in Dallas, Texas as the oldest of two other sisters. At six-months of age, she won the "Miss Tiny Tot of Dallas Pageant" but her family did not have any show business ambitions for her. Due to her dad being in the United States Army, he was promoted and transferred several times. This meant that by the age of 16, Sharon had lived in 6 different cities and found it difficult to keep friendships. In her teen years, she entered and won more beauty pageants which led her into modelling. Her father got stationed in Verona, Italy so Sharon attended the nearby American High School in Vicenza where she was nominated as both prom queen and homecoming queen. She was cast as an extra in a few Italian films which led her to meet American actor Richard Beymer, who encouraged her to pursue her interest in acting and gave her the card of his agent, Hal Gefsky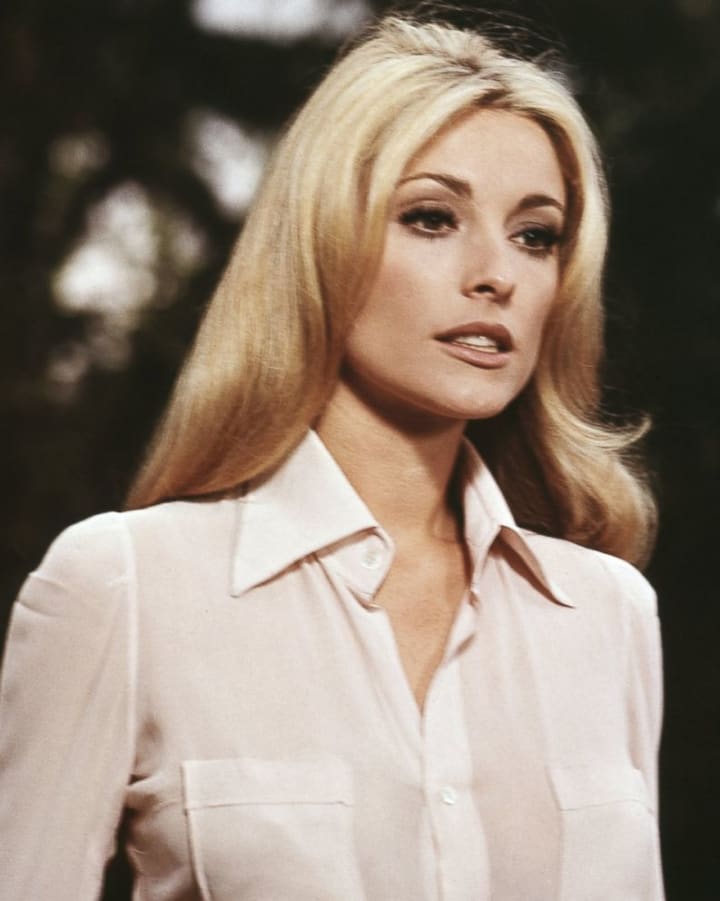 Once her father was re-stationed back in the United States, in 1963, she followed and hitchhiked to Hollywood to meet up with Hal Gefsky. Due to her beauty, she quickly landed roles in cigarette and automobile commercials and continued to consistently be cast as an extra in films whilst also pursuing her modelling career. She got cast as a bank secretary for her first recurring role in a TV series called The Beverly Hillbillies.
Her film career was officially launched when she managed to get a small role in the thriller Eye of the Devil that was filmed in Europe. She had finally broken past being constantly cast as an extra. In 1967, when she was working on the horror spoof film "The Fearless Vampire Killers" she met film director Roman Polanski and a romantic relationship bloomed. She was then cast as main role in a film that Roman was working on in the same year called "Valley of the Dolls" which led her to stardom. Sharon and Roman got married in 1968 which led her to have an impressive list of friends in the entertainment industry. She fell pregnant in 1969.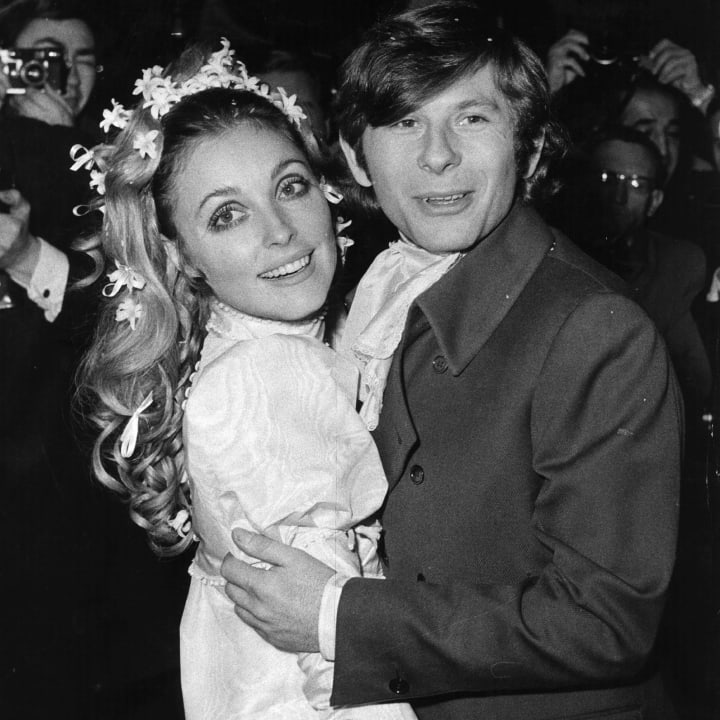 In the summer of 1969, Roman and Sharon were renting a house in an exclusive neighbourhood in Los Angeles. On August 8th, Charles Manson ordered his followers to kill everyone in the house in the most gruesome way they could. Manson was familiar with the property because its previous tenant was a music producer who considered giving him a recording contract but ended up deciding against it. That evening, Roman Polanski was not home as he was in Europe but his pregnant wife, Sharon Tate had three guests around.
Upon arriving on the property, the four members of the Manson family came across Steven Parent first. An 18-year-old boy who was visiting the caretaker in the guesthouse.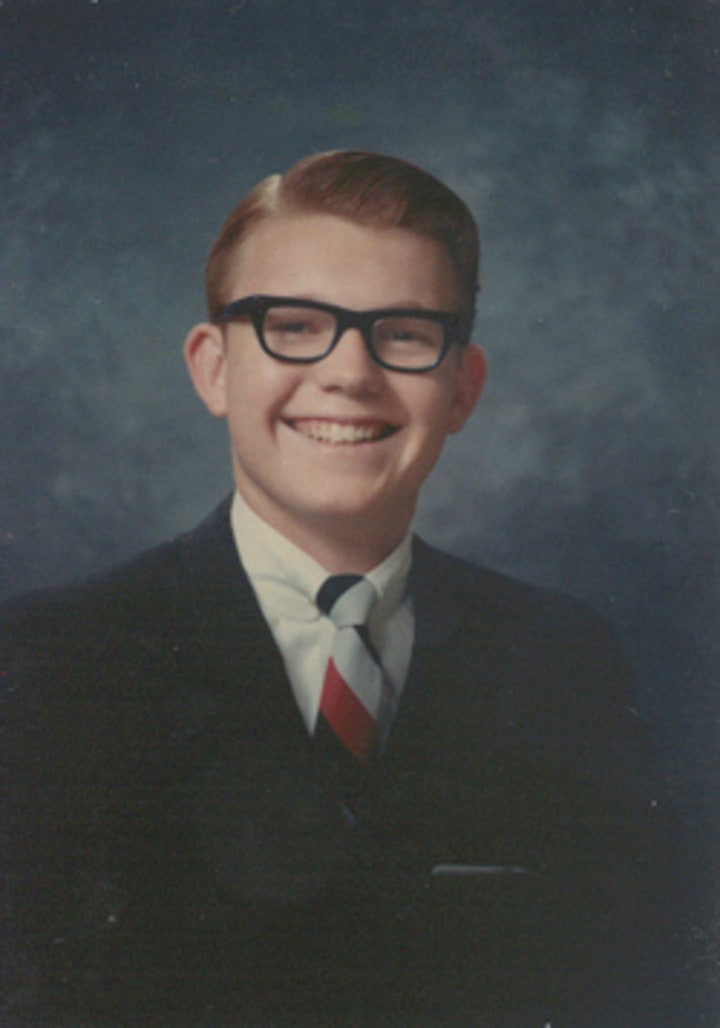 They didn't hesitate and shot him. The four people in the house were then all gathered into the living room. Sharon and her friend, Jay Sebring, were tied together with ropes around their necks. They shot and stabbed Jay Sebring to death.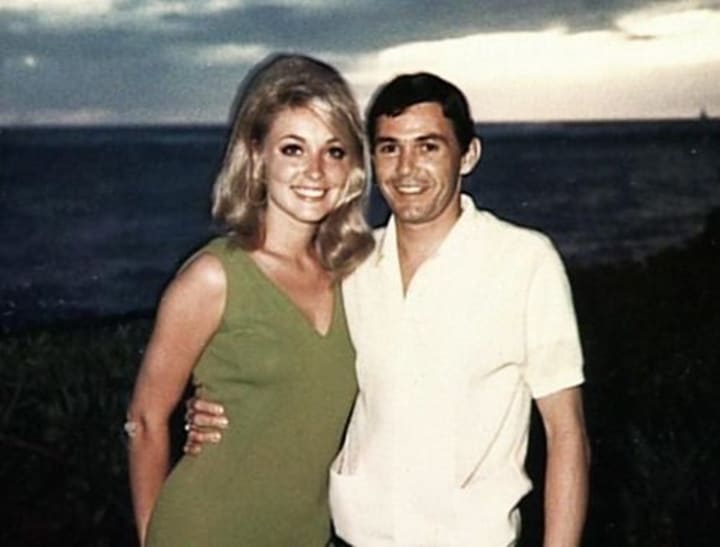 The other two managed to escape and tried to flee the house but they were chased down and brutally murdered. Sharon, who was 8 months pregnant, was stabbed and her blood was used to write "PIG" on the front door.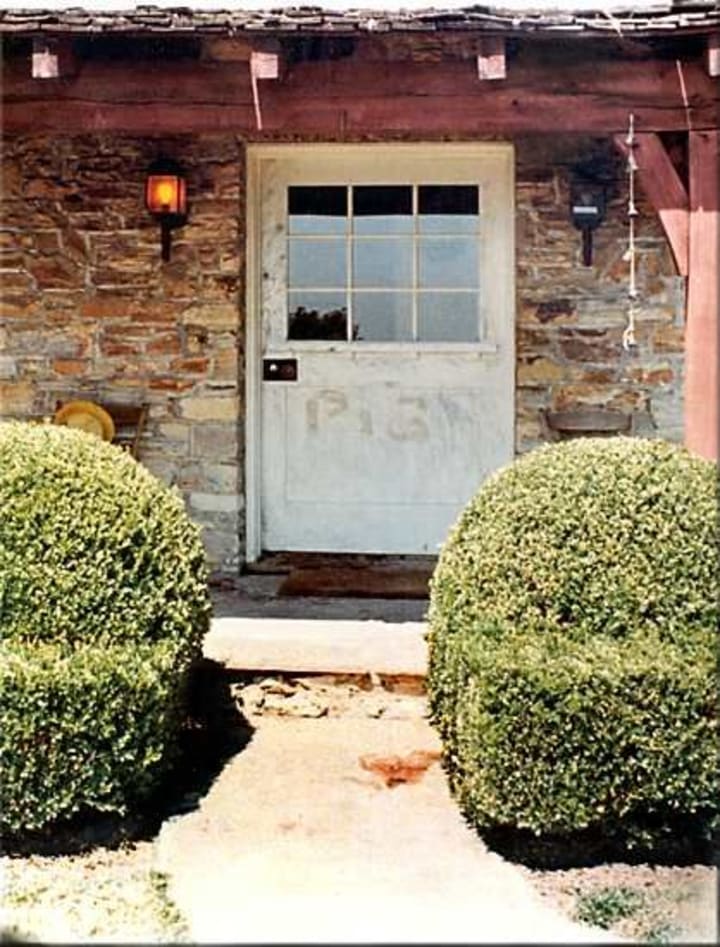 The following night on August 9th the four killers, and Manson, went for a drive. Apparently, Manson was displeased with how chaotic the murders were and that two of them had managed to escape and nearly got away. He told them to drive to a house in a different neighbourhood in LA. He knew this house because he had attended a party with some of the cult members at the neighbouring house the previous year.
They arrived at the house of supermarket executive Leno LaBianca and his Wife, Rosemary. Charles and another "family" member, Tex Watson, and woke up Leno who was asleep on the sofa. He awoke to a gun pointing at him and Charles assuring him that they were only there to rob them. Removing a leather thong from around his neck, Manson passed it to the other member who proceeded to tie up Leno's hands. Leno told the intruders that his wife was in the bedroom and Manson made his way upstairs to wake her up. He allowed her to put on a dress over her nightgown and led her down into the living room. Manson was constantly trying to reassure the couple that they were not going to be hurt and they were just there to rob them. Watson then left the living room with Rosemary and took her back to the bedroom. He placed a pillowcase over her head and then tied it up and gagged her with a lamp cord. She was told to stay quiet and stay in the room.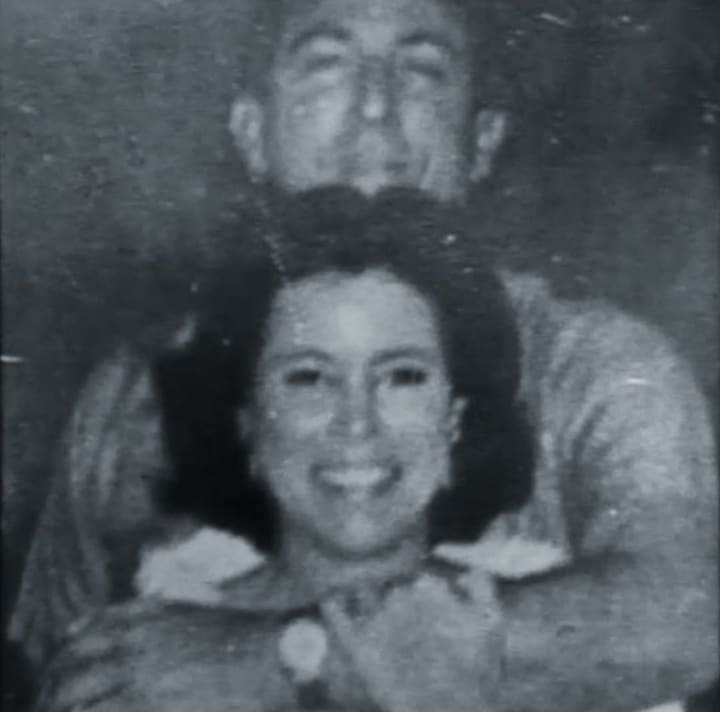 Watson made his way into the living which was when the leader, Charles Manson, left the house. Within a few minutes, another two family members, Leslie Van Houten and Patricia Krenwinkel, entered the residence and were instructed to go to the bedroom. Watson then proceeded to stab Leno repeatedly, stopping briefly when Leno screamed out "stop stabbing me."
Rosemary began to freak out after hearing the pained cries of her husband and she started flailing around the room screaming. After the two members shouted Watson for help, he left the badly bleeding Leno in the living room and entered the bedroom to find Rosemary swinging the lamp around with the cord that was being used to gag her. Watson lunged forward and stabbed her until she fell to the floor. They trio had stabbed her 41 times.
After Rosemary had died, Watson went back into the living room to find Leno still breathing and resumed stabbing him until he was sure he had killed him. When he was done, one of them decided to carve the word "WAR" into Leno's stomach. The girls then crafted messages using his blood. "Death to pigs" and "Rise" were written on the living room wall. "Healter Skelter" was written on the refrigerator door.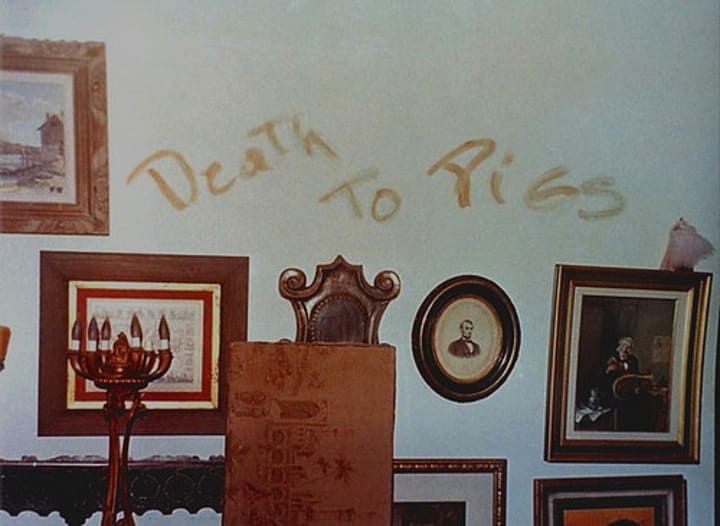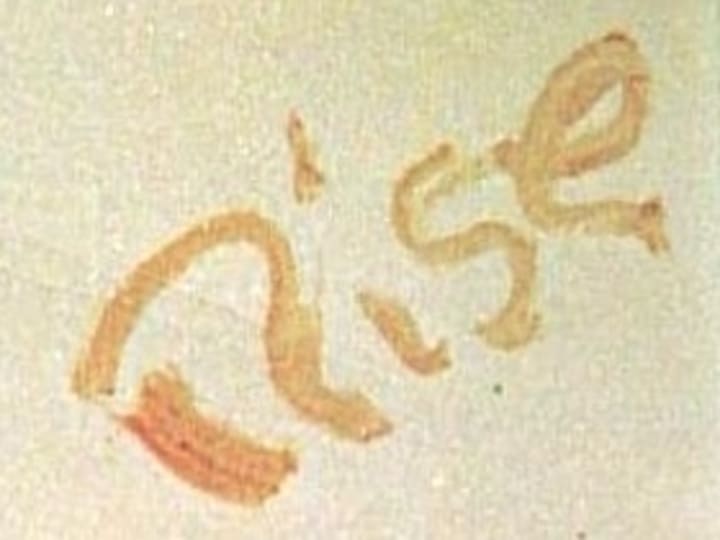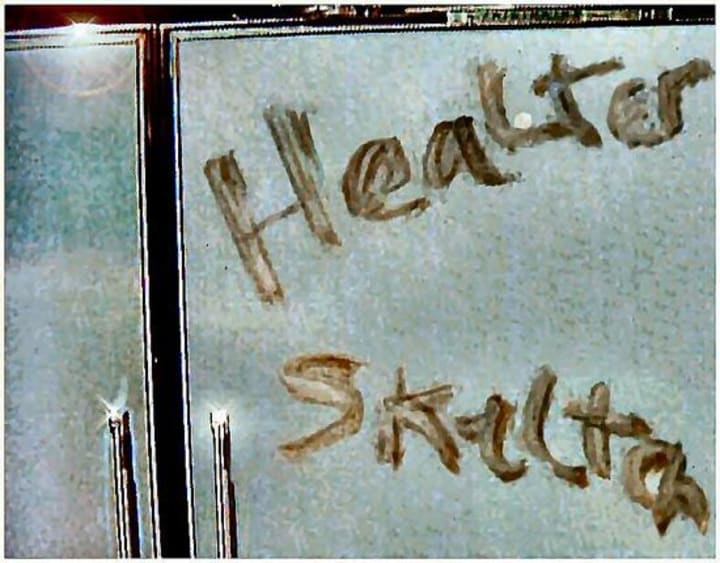 After the murders, the family members stayed in the house for a while, eating their food, playing with the couple's dogs and showering before hitchhiking back to ranch the cult had made their base out of.
The following evening, Rosemary's son, Frank, had been dropped off at the house after returning from Lake Isabella. When he noticed the shades were drawn and neither his mother or step father answered the door, he made his way to a nearby payphone and called his older sister, Suzan, to express his concerns. She picked up her little brother with her boyfriend and when the three of them arrived back at the house, they became further concerned when they saw Leno's boat parked on the street instead of the driveway which was out of character for him. They entered the house through a side door. When they came across the misspelt "Healter Skelter" message on the refrigerator written in blood, Suzan decided to remain in the kitchen. Her boyfriend and Frank went in to the living room where they found Leno bound, gagged and stabbed to death. They immediately fled the house and called the police from a neighbour's house. Police arrived and subsequently found Rosemary's body in the bedroom.
To begin with, police didn't link the murders at the house of Sharon Tate and the LaBianca's house. The difference in lifestyles of the victims, circles of friends and lack of any apparent connection was an important part in deciding to investigate them both separately. On August 12, 1969, the LAPD announced that there was no link between the murders.
In late August 1969, several members of the "Manson family" were arrested on suspicion of auto theft. However, they kept Susan Atkins behind bars for questioning about her role in the murder of Gary Hinman. Whilst in jail, she started to boast to other inmates about her role in the unsolved Sharon Tate and LaBianca murders. Two inmates, Virginia Graham and Veronica "Ronnie" Howard, informed prison officials of her claims. In December 1969, Susan Atkins provided testimony before a grand jury about the murders in exchange for immunity from the death penalty.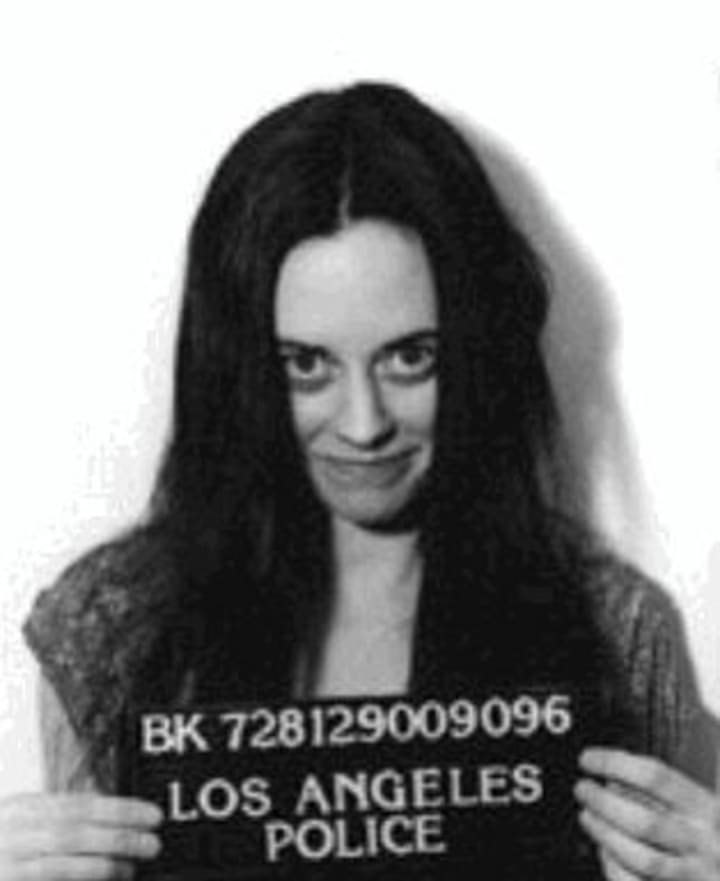 Charles Manson was already in prison for breaking conditions of his suspended sentence by receiving stolen items.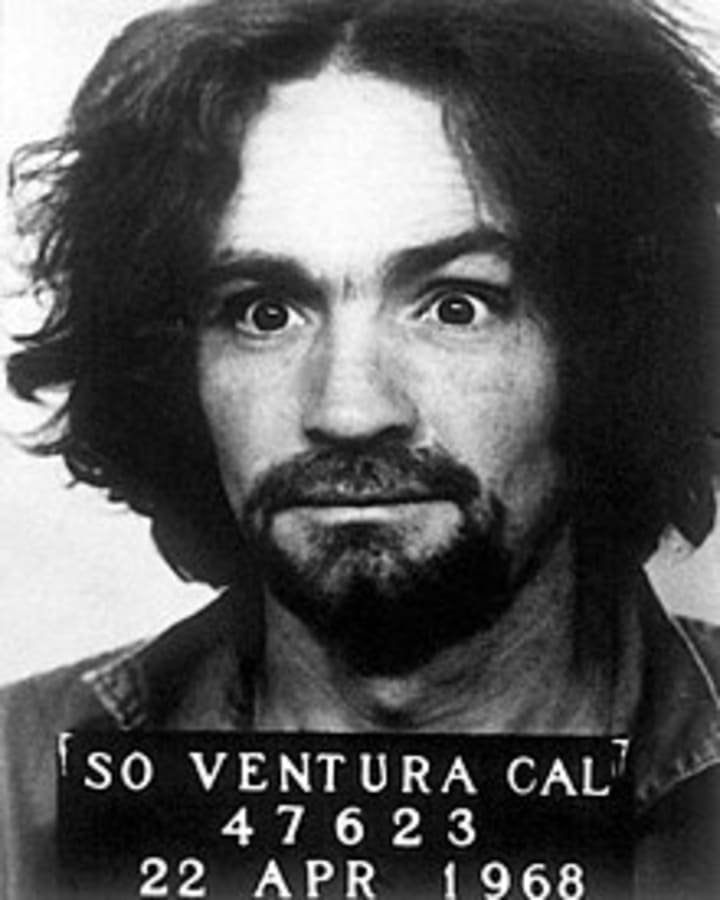 Police indicted him on sexual charges whilst Patricia Krenwinkel and Leslie Van Houten were arrested for their part in the murders.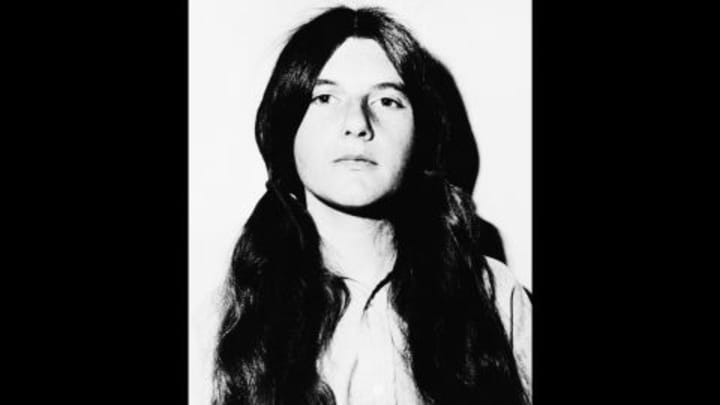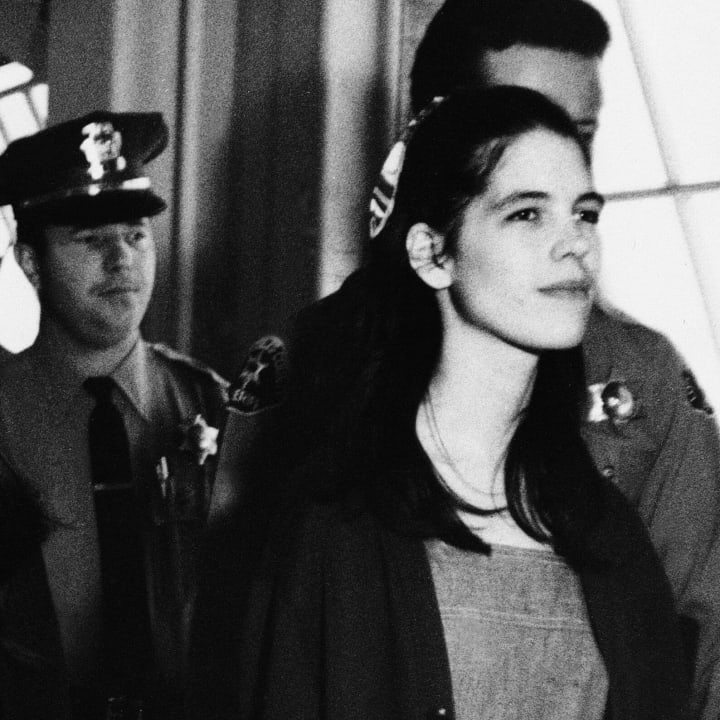 Linda Kasabian, who was present on both nights the murders happened but did not participate, was pregnant with her second child and agreed to be a witness for the prosecution in exchange for immunity.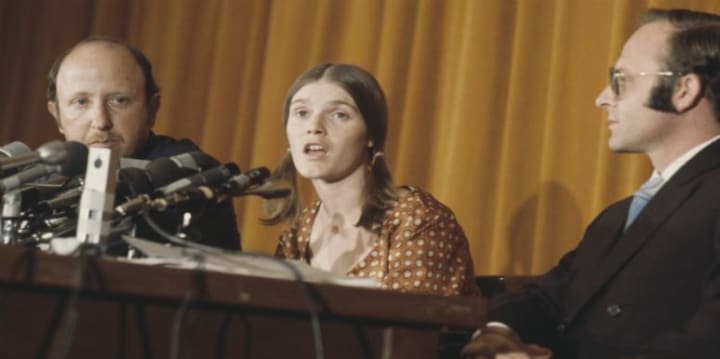 Charles Tex Watson fled to his home state of Texas and was not found by police until November 30th 1969, he was subsequently arrested on suspicion of murder too.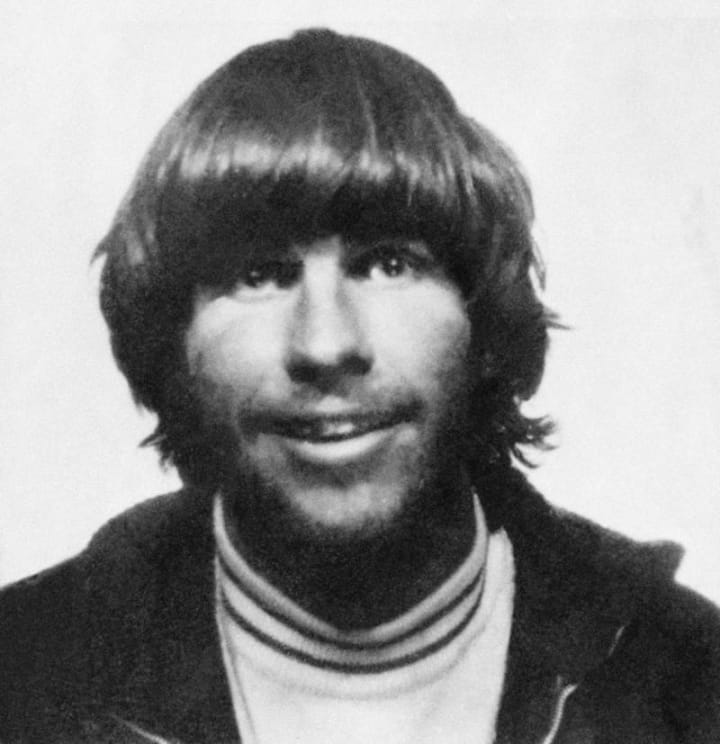 On June 15th, 1970, Charles Manson, Patricia Krenwinkel, Leslie Van Houten and Susan Atkins went on trial for the murders of the LaBiancas and all the victims at Sharon Tate's residence. Throughout the trial, the defendants were repeatedly banned from the courtroom for their loud outbursts and refusal to follow the judge's orders. They were all found guilty on January 25 1971. Two months of testimony then followed to determine sentencing. On March 29 1971, they were all sentenced to the death penalty, even Susan Atkins despite her initial agreement to testify for immunity.
Tex Watson's lawyers tried to fight for extradition back to California for 9 months after he was arrested in Texas. When finally returning to California he began to deteriorate into a childlike state. He stopped talking and eating, losing 55 pounds (25kg). He was admitted into a state hospital for a 90-day observation period to determine if he was able to stand trial. He was released February 1970 when he was found medically fit to stand trial.
On October 12, 1971, Tex Watson was convicted of seven counts of first-degree murder and one count conspiracy to commit murder. A week later, the jury only took two and a half hours to determine that he was sate at the time of the killings. He was sentenced to the gas chamber on October 21st.
No "Manson Family" members were ever actually executed. Their sentences were among those that were commuted to life imprisonment when the state of California temporarily outlawed the death penalty on February 18th 1972.
In 1976, Leslie Van Houten's murder conviction was overturned by a state court on the grounds that the previous judge should have granted her a mistrial when her attorney disappeared on a camping trip during a 10-day recess of the original murder trial. His body was found in March 1971 but a cause of death could not be determined. At least one member of the Manson family has claimed that he was killed as a retaliation from other members. Her first retrial resulted in a hung jury, meaning the jury was not swayed one way or the other in whether she could be found guilty on the counts of murder. Leslie was released on bond for a few months and then tried for a third time in 1978. She was re-convicted of first-degree murder after the jury rejected her defence of diminished responsibility as the result of prolonged use of hallucinogenic drugs.
In 1987, Suzanne LaBerge, the daughter of Rosemary LaBianca, started to visit Tex Watson in prison. She attended his 1990 parole hearing telling the board that because of his newfound Christianity that he was a new man, no longer dangerous and should be released. Sharon Tate's mother, Doris Rare, and other members of the LaBianca family made it clear that she wasn't speaking for the rest of the victims' families. Watson has been denied release 13 times and still remains in the California Prison system to this day.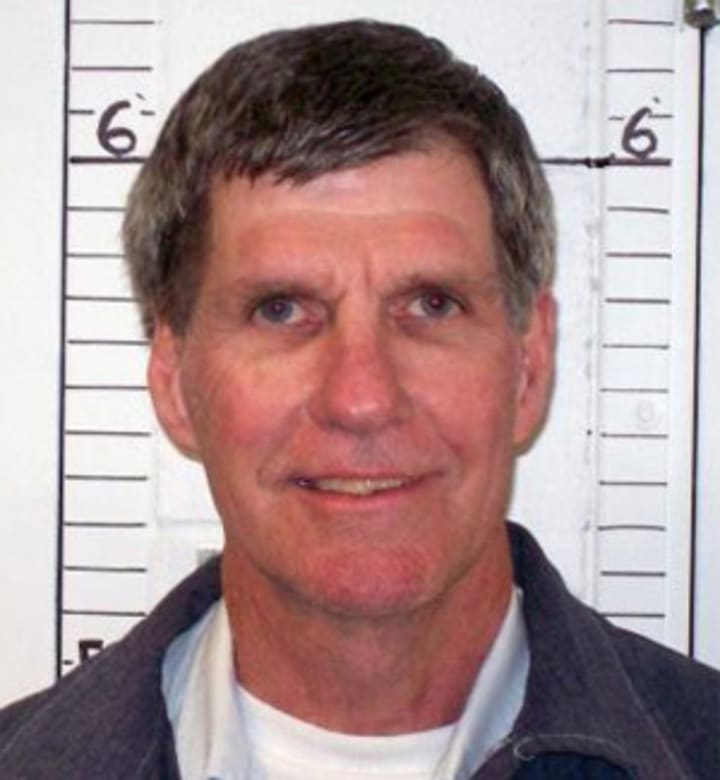 Leslie Van Houten has been denied parole 19 times after several members of the LaBianca family has attended her parole hearings to speak against her release.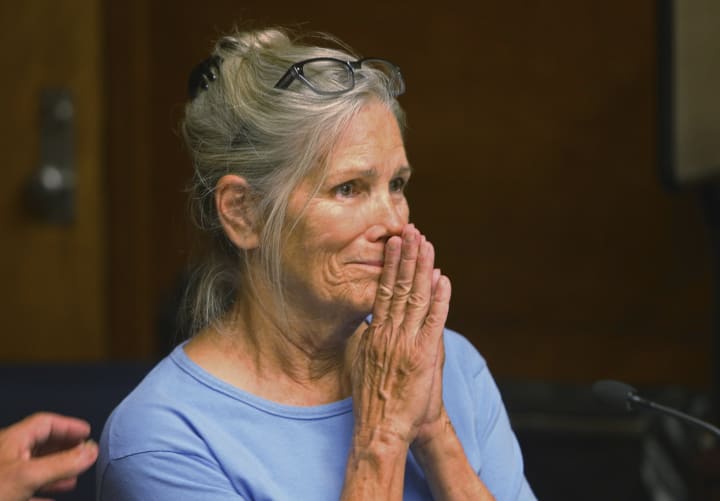 Susan Atkins remained imprisoned until she died from a brain tumour on September 24th 2009.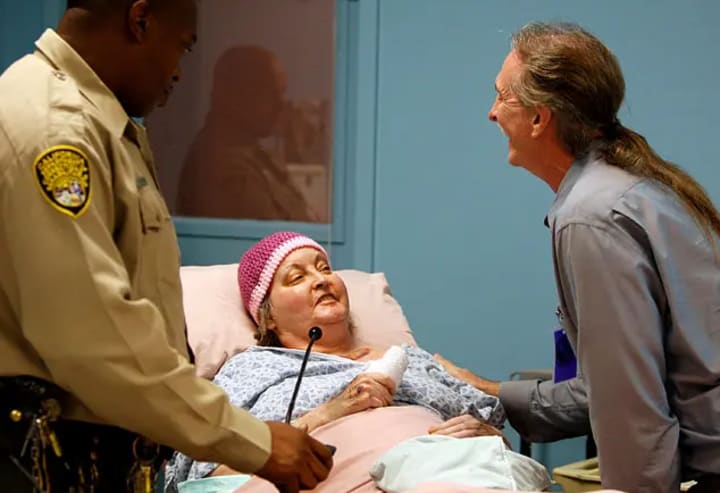 Following her death, that makes Patricia Krenwinkel the now longest- incarcerated female in the California prison system where she remains this day.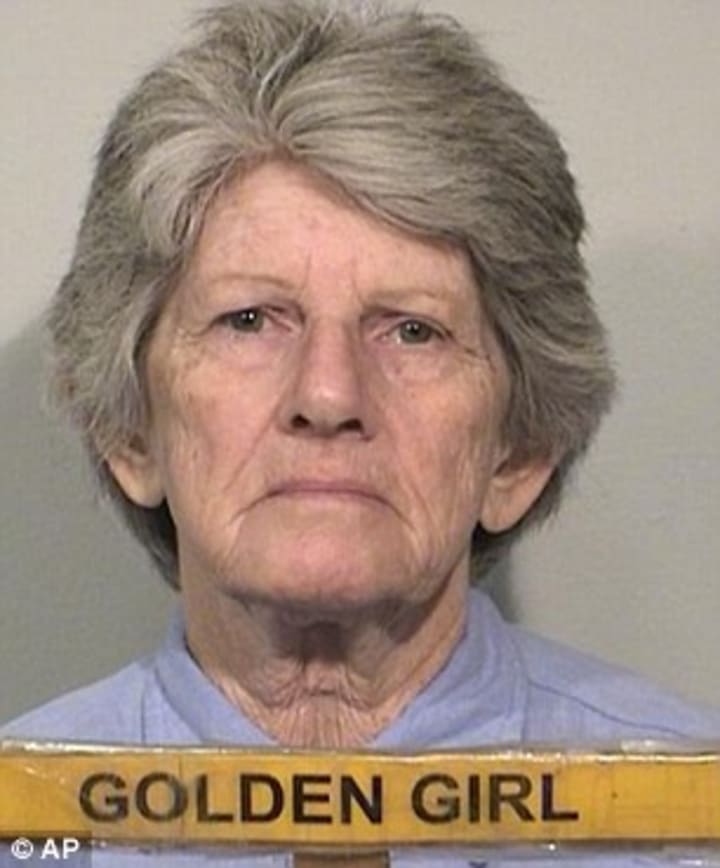 Charles Manson died on November 19th 2017 after he had a cardiac arrest which was brought on from complications of colon cancer.

More true crime:
About the Creator
I like to write about true crime and do small investigations. I also write fiction sometimes
Reader insights
Be the first to share your insights about this piece.
Add your insights