2022 Death Row — Who's Scheduled to Die this Year, and Why?
12 men are currently sitting on death row in five states: Ohio (4), Texas (3), Oklahoma (2), Tennessee (2), and Alabama (1)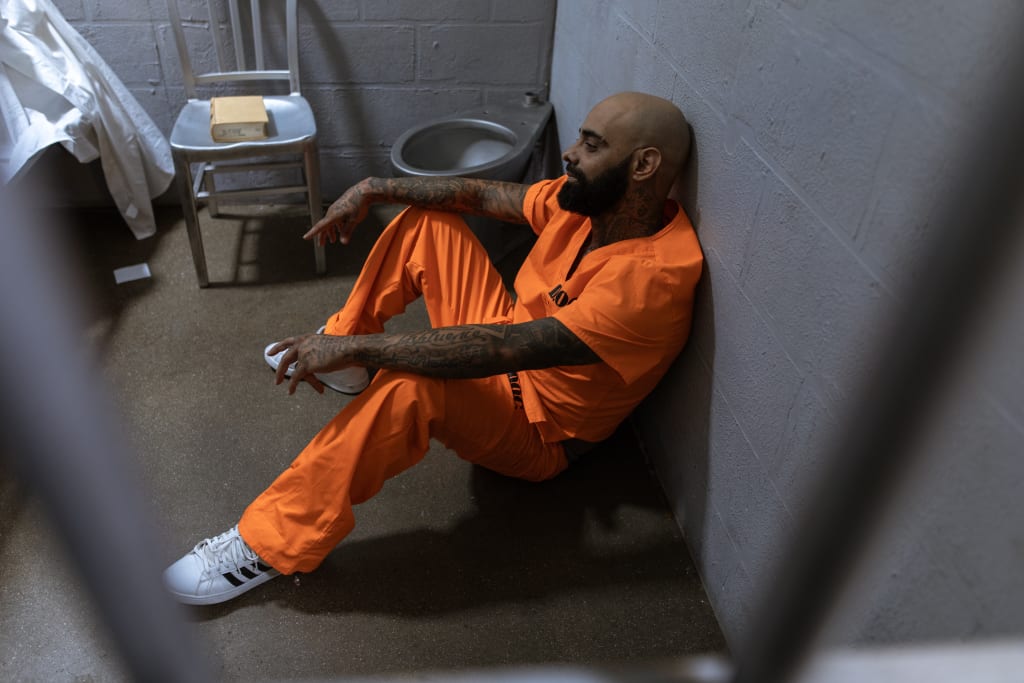 Photo by RODNAE Productions from Pexels
12 men are currently scheduled to be executed in 2022. They are sitting on death row in five states: Ohio (4), Texas (3), Oklahoma (2), Tennessee (2), and Alabama (1). Some of these men have waited years for their execution, whereas others haven't been on death row that long, comparatively speaking.
In this article, you'll find out about the four Ohio State prisoners scheduled for death this year and the crimes they committed to receive such a sentence.
Percy Hutton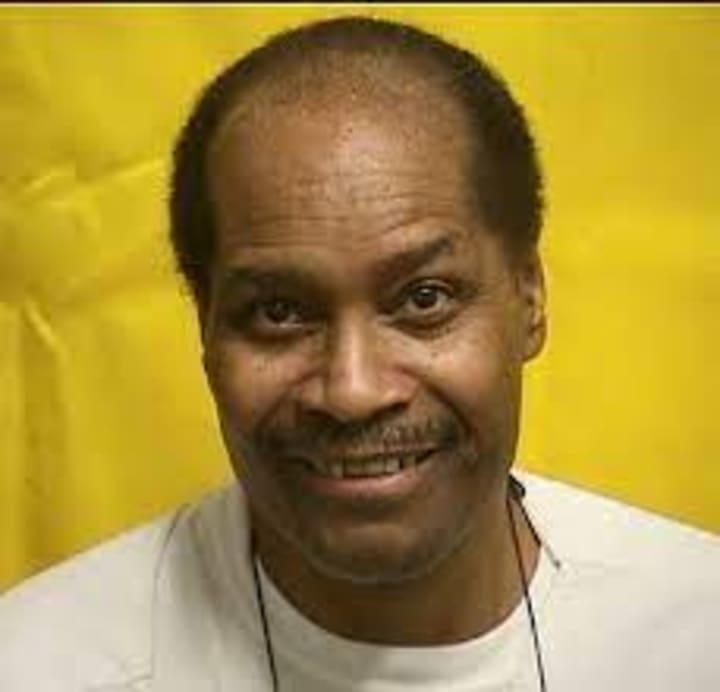 Now in his late 60s (DOB 10/28/1953), Hutton was convicted and sentenced in 1987 for murder and attempted murder. The crime was thought to be motivated by the theft of Hutton's sewing machine, in which he claimed to have stashed hundreds of dollars.
In 1986, Hutton murdered Derek "Ricky" Mitchell and attempted to kill Samuel Simmons Jr. with a pistol or possibly a rifle. The men were all known to each other, and Hutton believed that Mitchell and Simmons had broken into his sister's home and stolen a sewing machine in which he'd hidden money.
After a series of bizarre actions, Hutton and accomplices drove the men to numerous locations (including dropping Simmons at the hospital after shooting him in the head twice), before fatally killing Mitchell with a gun.
Hutton's defense team maintained that Mitchell was killed by someone else, but Simmons survived a double gunshot wound to the head and testified against Hutton. Other witnesses had seen Hutton drive away from the hospital with Mitchell in his car. Hutton and his accomplice were both charged with aggravated murder for killing Derek Mitchell.
Hutton and Laster were also indicted for kidnapping Mitchell and Simmons, and for the attempted murder of Simmons. Each count carried a firearm specification. The men were tried separately and Hutton received the death penalty as it was proven that he had committed the murder with prior calculation and design. Despite numerous appeals, Hutton's execution date is set for June 22nd, 2022.
Douglas Coley
The 46-year-old was convicted in 1997 for the murder of 21-year-old Samar El-Okdi, the attempted murder of David Moore, and a separate charge for car-jacking.
In early January 1997, a young woman named Samar was reported missing. A few days later, her friend spotted her vehicle and followed the car, calling another friend to alert the police. After a pursuit, police arrested two men who were traveling in Samar's car with a woman and child. Samar's purse and a gun were found in the vehicle. Samar's body was discovered in an alleyway, where she'd been shot. Bullets from the gun matched those that killed Samar as well as those used to shoot David Moore.
Moore had miraculously survived a car-jacking, kidnap and attempt on his life which saw bullets removed from his head, stomach, arms, and hand. David was able to identify the men who attacked him as Douglas Coley and his friend Joseph Green.
Green was convicted and sentenced to death, but later had his sentence commuted to life in prison. Douglas Coley remains on death and his execution date is set for 20th July 2022.
Cedric Carter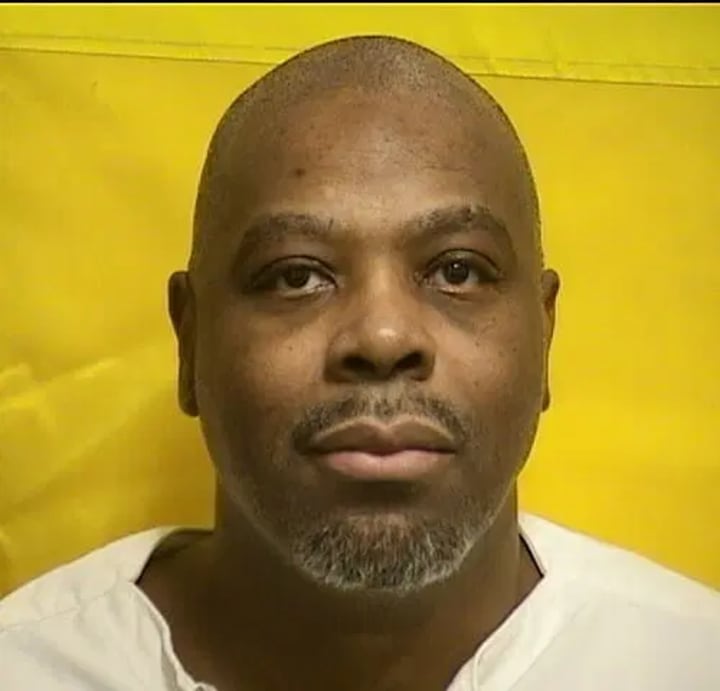 In April 1992, Frances Messinger was murdered while working alone as a cashier at a United Dairy Farmers convenience store in Cincinnati. A waitress working in a diner opposite witnessed two men commit the murder/robbery and alerted police.
The day after the incident, Kenny Hill entered a police station and confessed to robbing the store, naming his friend Cedric Carter as the man who murdered Frances. Police searched Carter's residence and found his gun which was matched to the bullets at the crime scene. Initially, Carter claimed that Hill was the shooter but swiftly confessed when presented with witness testimony.
It transpired that both men were involved in multiple robberies, Carter wielding his weapon 'to scare' victims. Carter claimed that he had shot to frighten Frances when she appeared to be reaching for an alarm button. Medical testimony showed that Frances was shot from over a foot away, directly in the head.
After more than two decades on death row, Carter's execution date is set for August 24th, 2022.
Kareem Jackson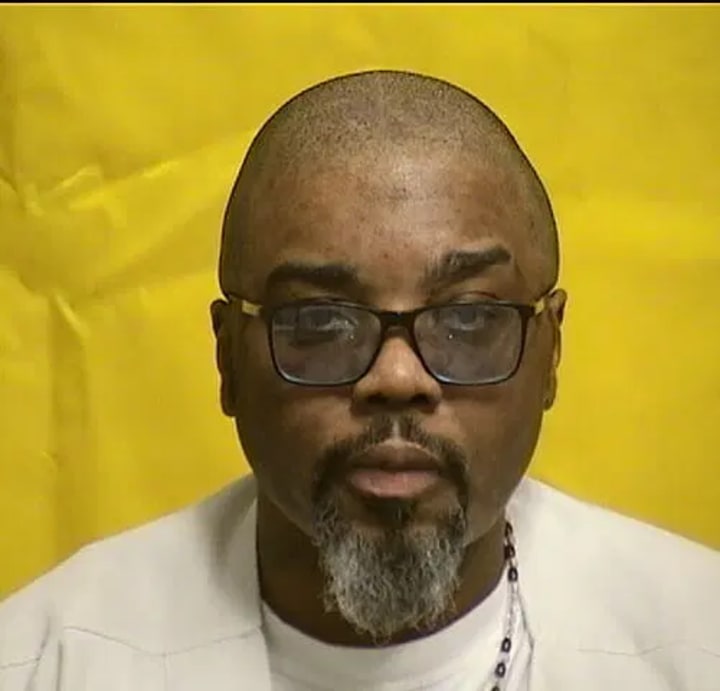 In 1997, Antorio Hunter and Terrance Walker were in their apartment with girl friends when two men arrived and bought some marijuana from them. After the transaction, two more men burst in with guns and the four incomers proceeded to rob the apartment and its inhabitants.
Antorio and Terrance were forced to lie together on the floor where they promised not to call the police and identify the criminals. One gunman said to the other, "They know my name. I have to kill them." He then placed a pillow over each victim's head and shot them. The four robbers drove to their own place where they divided the proceeds from the robbery, which consisted of $40 in cash, around $60 worth of marijuana, and a mobile phone.
The women who'd been left in Antorio and Terrance's apartment climbed out of a window and ran home, before calling the police. Not long after the murders, one of the gunmen turned himself in and identified Kareem Jackson as the killer. The women's testimony supported this, and Jackson was convicted of the double homicide.
Kareem Jackson has been on death row since 1997 and is due to be executed on the 15th of September 2022.
Of all of the executions scheduled, many are stayed or reprieved. Campaign groups across America are petitioning for the abolition of the death penalty altogether, while many states have significant and popular support for the death sentence.
What are your views on the death penalty?
Does it have a place in 2022 society?
incarceration
Lover of tea. Mother of two. Reader, writer & feminist. Interested in the wine, not the label. Former Tech CEO. Aspiring Crime Fiction author & MA student.
Writing passions include True Crime, Feminism, Social Commentary, Books & Wellbeing.