10 Decades-Old Cold Case Murders Solved with DNA
10 Decades-Old Cold Case Murders Solved with DNA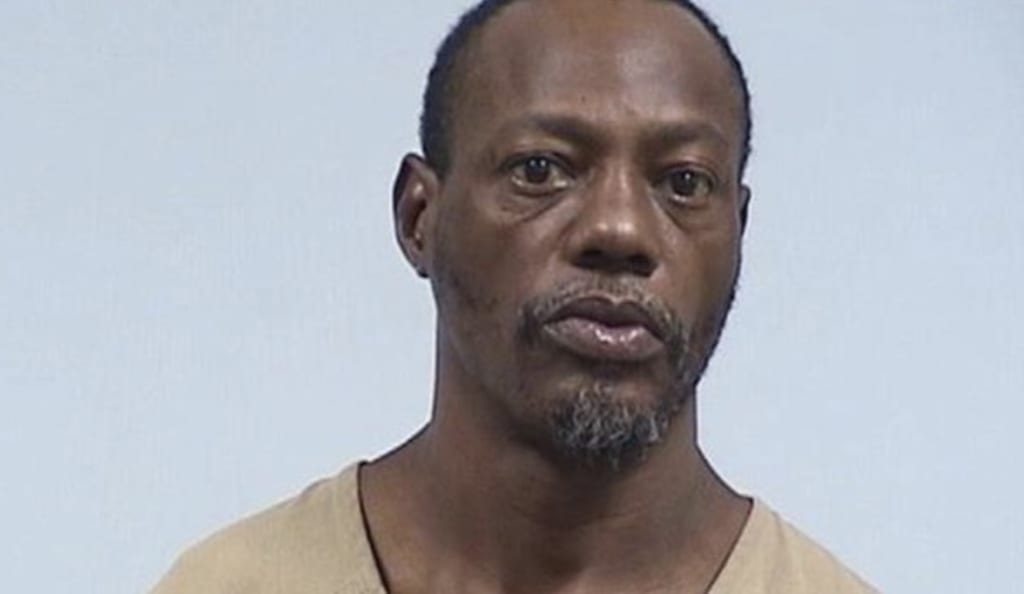 10 Decades-Old Cold Case Murders Solved with DNA
Technology has advanced so much in recent years, including cars, computers, and even robots. One of the most useful of these technologies for law enforcement agencies worldwide would undoubtedly be the numerous applications of DNA profiling and, more recently, forensic genealogy. If DNA is present, crimes have gotten more simpler to solve.
Unfortunately, this makes it much simpler for crooks and murderers to be apprehended, especially if they committed their crimes before DNA testing was available. All thanks to criminals who left a small amount of DNA before they even realized it could lead to their capture, authorities have been able to put an end to countless cold case killings as a result of these advancements.
10 Shannon Lloyd and Renee Cuevas
Shannon Lloyd, a 23-year-old from Orange County, California, was assassinated there in May 1987. Amir Al Farra, the deputy police chief in charge of Garden Grove, claims she was sexually molested before being strangled to death. Renee Cuevas, a Californian woman, was also discovered dead two years later, in 1989. The national DNA database CODIS revealed in 2003 that samples from both crimes matched the same guy. Until that point, these two cases had been looked into separately. Unfortunately, at the time, there was no match to a suspect.
Then, in 2021, police started looking into the genetic genealogy, a relatively recent topic. Genetic genealogy searches for partial but not exact matches by comparing an unknown DNA sample to DNA database. Using this method, family trees based on genetic similarity are constructed, with the goal of tracing the origin of the unidentified sample's owner. It ultimately led to Rueben Smith in this instance.
9 Lloyd Bogle and Patricia Kalitzke
In 1956, a horrifying double killing began in Great Falls, Montana. 18-year-old Lloyd Bogle was discovered shot in the head with his arms tied behind his back with his own belt, as was later reported by the Great Falls Tribune. The next day, his 16-year-old lover Patricia Kalitzke was discovered shot to death with the additional horror of a sexual assault in another part of the city. Despite concluding that the deaths were connected and pursuing numerous leads, the case eventually fell cold.
That is, until 2019, when Detective Sgt. Jon Kadner delivered forensic genealogists at Bode Technology DNA swabs from Kalitzke's sexual assault. Researchers were able to construct a "reverse family tree" by searching public databases for potential matches using the unidentified DNA. This strategy ultimately produced Kenneth Gould, who tragically went away in 2007. However, authorities were able to conclusively prove that Gould was guilty for the double homicide and sexual assault of Lloyd and Kalitzke using DNA from his living relatives. This cold case is currently one of the oldest ones that a DNA analysis has recently resolved.
8 George and Catherine Peacock
George and Catherine Peacock, a couple from Danby, Vermont, were killed in September 1989. The 76- and 73-year-old men were discovered dead from stab wounds in their house, which had no signs of a break-in. A few weeks later, a guy called Michael Louise, the Peacock's son-in-law, was listed as a suspect. It's a shame that the only evidence against him was circumstantial; as a result, the investigation was closed without any solid evidence linking Louise to the murder.
In May 2020, reliable forensic proof was eventually obtained. DNA testing was done on a sample of blood discovered in Louise's automobile back in October 1989. Although the blood's original tests were inconclusive, recent developments in DNA testing have made it possible to definitively identify the blood as being George Peacock's. In 2022, Louise was ultimately detained for the double homicide.
7 Janet Love
Janet Love, 32, was discovered raped and murdered in her Bedford, Texas, apartment in April 1986. She was shot in the head and died as a result. The case has been handed off to numerous detectives in the 36 years since, but to no result. A cold case was opened. For forensic genealogy and advanced DNA testing, Bedford Police Sgt. Brett Bowen provided DNA from Love's sex assault in 2020. Eventually, the DNA was connected to Ray Chapa, who was Love's 19-year-old neighbour at the time of the murder. Police and the FBI are investigating the possibility that Chapa is connected to other crimes in other states despite the fact that he passed away in 2021, just nine months before being identified.
6 Robert Reed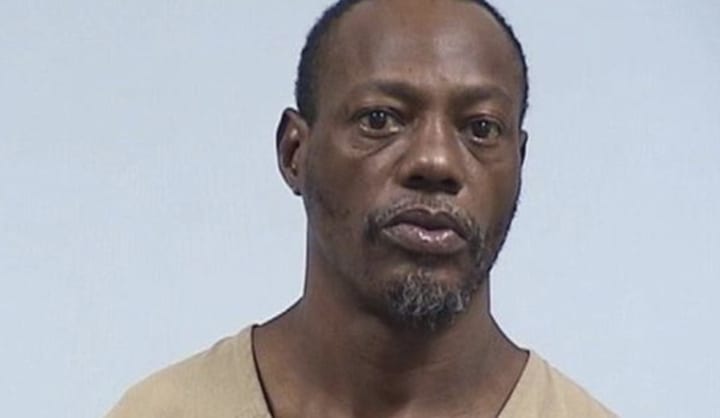 Robert Reed's home in Elkhart County, Indiana, was the scene of a robbery and murder in May 2002. His deformed head was covered in blood, and his neck and head were also seriously hurt. The victim was the only person whose DNA could be definitively connected to the scene's large amount of blood. When Elkhart County Police Sgt. Greg Harder discovered a potential DNA piece that had been overlooked in 2021, the case was reopened. The victim's shirt had a spot of blood on it that appeared to indicate the perpetrator stood over the body and bled on the garment while searching the victim's pockets. The information returned matched a man by the name of Marcus Love. Further examination revealed that Love's blood had been mingled with other Reed blood samples collected from the crime site. Despite the fact that it is unknown how Love actually came into touch with Reed, the DNA evidence led to Love's arrest in 2022 for Reed's murder.
5 Jessica Baggen
Early in May 1996, Jessica Baggen, a 17-year-old Sitka, Alaska, resident, vanished. She had been raped and strangled when she was discovered two days later. A short while afterwards, a man admitted to the crime. But this unknown man was cleared of the crime due to a lack of tangible evidence. After that, the case became unsolved. After numerous failed attempts to match the DNA, DNA from Baggen's body and clothing was finally uploaded to a public genealogical database in February 2019. A person of interest named Steve Branch has been located. In early August 2020, after being questioned by troopers in his Arkansas home, Branch committed suicide. After Branch's autopsy, a warrant was granted to retrieve his DNA, and it was later proven that the DNA from his remains matched the DNA found on Baggen's body.
4 Marise Chiverella
In March 1964, Marise Chiverella, then nine years old, was abducted as she walked to school. Later that afternoon, the girl from Hazelton, Pennsylvania, who had been raped and strangled, was discovered. More than 230 Pennsylvania State Police officers worked on the investigation throughout the years in vain. With the use of modern DNA technology and genetic genealogy expert Eric Schubert, the case was reopened in 2020. James Forte, who had a history of serious sexual assault, was identified by investigators because to the vast family tree Schubert compiled. DNA was extracted from Forte's exhumed remains because he had been deceased since 1980. The genetic material discovered on the victim's jacket matched Forte's DNA.
3 Joette Smith
The body of Joette Smith was discovered floating in the San Lorenzo River towards the end of March 1983. After conducting further research, Santa Cruz County police located a man named Eric Drummond who had allegedly previously asked Smith out on a date but was turned down. Five years after Smith was discovered, he was named as a suspect; however, because there was no concrete proof linking him to the murder, he was never detained. In 2022, tangible evidence was sufficient to seal the agreement. Smith's clothing had been found to include DNA at the time of her murder, but it wasn't until recently that the sample could be examined and matched. Eric Drummond's DNA profile matched the sample. Drummond committed suicide before he could be taken into custody.
2 Nadine Madger
Willoughby, Ohio resident Nadine Madger was found dead in January 1980. The 25-year-old woman was stabbed more than 40 times while her little kid was present. The killer's blood was allegedly found on the victim's clothing, but the killer's identity was never revealed. That is, until 2022, when a suspect was named by the police. The blood on Madger's clothing was determined to match Stephen Simcak's DNA through additional testing and genealogical investigation. Simcak passed away in 2018, thus he will never be held accountable for Madger's death.
1 Lindy Beichler
Lindy Beichler, 19, was assassinated in her Lancaster, Pennsylvania, apartment in December 1975. Prosecutors claim that there was "evidence at the scene suggesting a sexual motive" when she was stabbed 19 times. Unfortunately, no significant leads were found in the investigation, and Beichler's murder was never solved. Prosecutors produced composite photographs of a man whose DNA was allegedly left at the scene in 2019, reviving Beichler's case. The sample was compared to public databases using DNA genealogy to look for family matches. Police discovered David Sinopoli, who was a neighbour of Beichler at the time, thanks to these family connections. Sinopoli's DNA was directly sampled, and it was compared to the DNA sample discovered at the crime site. A July 2022 arrest was made for him.
By Paul Smith
Reader insights
Be the first to share your insights about this piece.
Add your insights