The love I lost yet really never had
Reflections of a schoolgirl crush that might have been much more.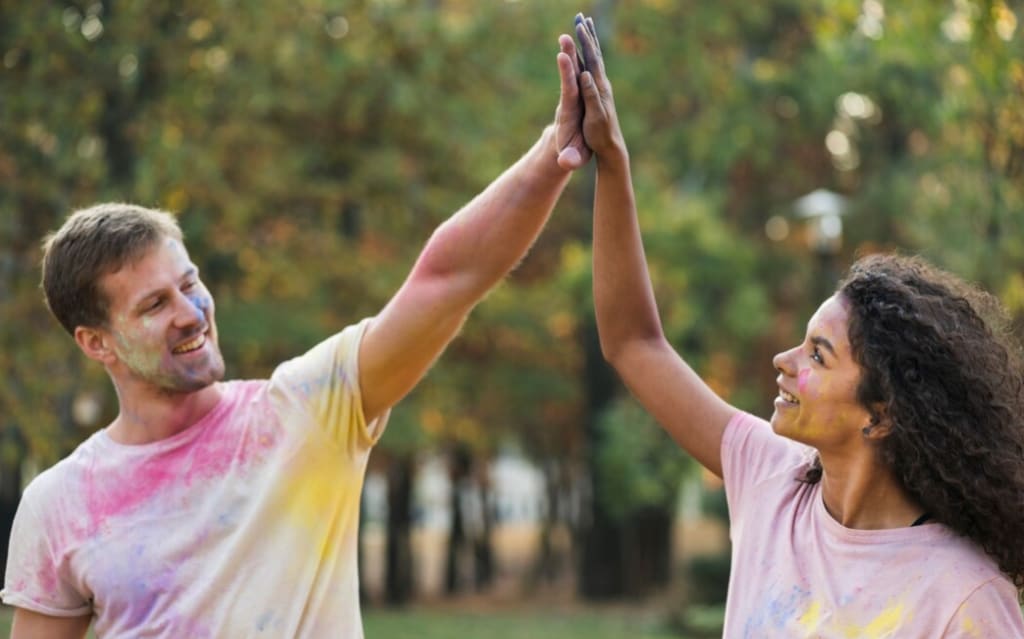 The possibility of what might have been
The innocence of the early 1970s
I met my late husband when I was 17 in 1976 and we dated for 5 years and were married for 40. Since his death past memories have been flooding back to me from the time before I met him. One of them took place when I was 12 years old and in the 7th grade. I lived in Blue Ridge in Botetourt County and about a mile from my home if I walked over an old bridge and 2 miles from the main 460 highway turnoff was the area we called the mountain.
At that time there was one way in and when you drove a little way you turned right to go where the African Americans lived and right if you wanted to visit Caucasians in the area, A young white male named Lee Roberts lived in the mountain and he was in the 8th grade but seemed a few years older than 13. One day in the spring of 1971 he was sitting on the school bus in front of me as we were heading home and he got on his knees in the seat, turned around, and began talking to me. He had his elbows across the back of his seat and we had a nice chat.
Puppy Love or the real thing?
Whenever Lee looked at me I saw a gleam in his eye that melted my heart and I knew he liked me as more than just a friend. Lee had dirty blond hair and was about 5 feet 6 inches tall and very cute. I never saw him flirt with other girls and in the evenings on the 15-minute bus ride home from Colonial Elementary School, he would sit in front of me, behind me, or beside me when possible. No one paid attention so we were never teased.
When I saw Lee in the hallways during school he always smiled and waved and if he was close enough would reach out and tap me on the shoulder. I cannot recall one conversation in detail we had but there was always an air of flirtation and I wondered if we had been the same race if he would have asked me to be his official girlfriend. We continued our relationship until school let out in June and on a few occasions he put his arm around my shoulder but nothing more.
It was a sad day when Lee went away
During the summer I wondered what Lee was doing and if he ever thought about walking the mile and a half to visit me but he did not. I never saw him when I went to the store or attended sports events at the elementary school. When classes resumed in the fall Lee was not on the bus. I asked one of his sisters who said he had quit school to join the army.
I missed him sitting near me in the evenings especially since there were several mean African-American girls who picked on me because I was skinny and quiet. I really could have used that affirmation that someone accepted as I was.
The reunion
One afternoon in the 9th grade at Lord Botetourt High School I was heading toward the door to leave the building to board the school bus. I heard my name called and looked to my left and there was Lee surrounded by several other students. He was in his army uniform and cap and looking good and his eyes lit up as he waved.
I ran over to him and we embraced and he kissed me on the cheek. We each said were were happy to see the other and he told me the army was decent and that's the last time I ever saw him. I checked social media one day and did not see his name listed. I asked if anyone remembered him and did not receive an answer. I told my husband I wondered where life had taken Lee and dropped the matter.
Precious memories-how they linger
After my spouse died in March 2021 the vivid memories of the past and the summer of 71 began returning. Today I asked in a Facebook group if anyone knew what had happened to him and the news came that Lee Roberts had died years ago. What if does no good at this point yet I ponder: What if we both were black or both white? What if I were not so shy and had made a first move? What if he had not gone to the army?
I am sorry my friend has passed away and I never got to see him again. Although we were never an official couple, and did not hold hands or kiss Lee and I had something special that was evident each time we looked at each other. I still feel he is a love I lost along with losing a time of innocence where a simple glance said everything and I treasure the fond memories.
About the Creator
Cheryl is a widow who enjoys writing about current events, soap spoilers and baby boomer nostalgia. Tips are greatly appreciated.
Reader insights
Outstanding
Excellent work. Looking forward to reading more!
Add your insights