caress me softly.
I just want to cuddle with my buddy.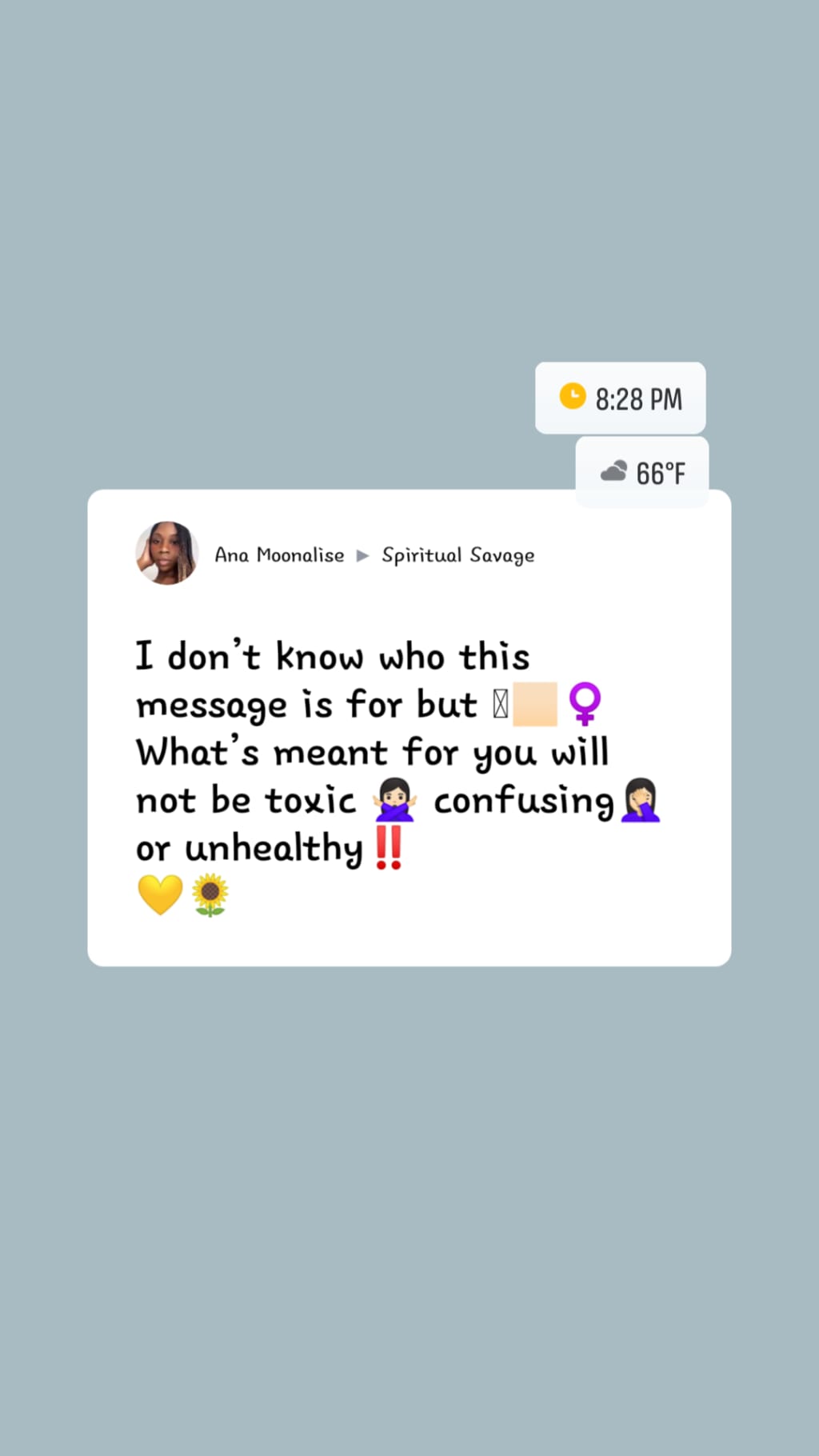 I know what I need right now. It has been a tough year for me. Very little affection and attention that I strongly desire. My so-called friends do not show me the attention that I desire and at times it makes me angry.
I am an awesome woman. It is so difficult, why can't I find my soulmate that matches my every energy. I feel disgusted and irate right now. My male friend that I used to be more fond of acts like he hardly wants to chat with me on snap chat. How is he not interested? I question myself off and on "why did he lose interest? For real though? What the fuck?
You can't have a better tomorrow if you're still thinking about yesterday. Period. I must get my head out of my anus and just let certain stuff be.
If or when it is not meant to be the results will spill the beans on its self.
I will have my friends from a distance till I can show them how my act right potion feels. I know I have that act right, I just make the mistake of choosing stubborn strong-willed friends I guess. I got that why Angel. Oh yes, I got that why Angel. But how come I just walked in my barn by the house right, and I hear a loud booming hoot, hoot sort of cross between a hoot and a loud nasty shart fart. Lo and behold big dumb old fat ass barn owl screams bloody murder and takes a massive disgusting dump right on my head, oh my God, laugh out loud!!
I want to cuddle with my buddy and finesse him into being my boyfriend to be hubby. I just need to up my standards for this one instead of following my head attempting to feel that oxytocin again.
I am tired of the same old same old. Things will be much different. I will put my time and effort plus energy into more productive things like writing on Vocal+ for instance trying to shake and bake my money maker. I am beginning to feel like my friend just does not share the same desire for me as I feel for him. Why spin my wheels like this when it is clearly not going anywhere fast.
I feel so aggravated right now however this too shall pass. I feel great right now, to be honest. I am listening to my jams on SoundCloud and right now I am jamming to Chris Brown. Yes, indeed Chris Brown ft Young Thug's "Go Crazy" is the song I am jamming to right now as I write and hope for the best.
I just attempted to chat with the guy I thought I desired and he is either being manipulative or just a hot mess. I am feeling very sad right now however I'll get over it. I am feeling furious and sad at the same time. It feels so ugly. I strongly desire my blissful feelings to emerge any second now. My other friend stoned himself to sleep on loud reefer. I want to chat with someone I like while I write. Bummer. How did I gain only one cent for a read? I hope it gets much better soon. At least I earned something right?
I am indulging and trying to cure my writer's block as I go. Geez, writer's block is a trip. I want my buddy to love me however he refused and then told me to leave him alone therefore I will quit spinning my wheels with a manipulative spoiled brat. His responses to my tender love and careful words cut like a doggone knife. Yikes, how could I tolerate such manipulation? To be honest I cannot tolerate his manipulation. I think he is writing and chatting with another woman playing the hurt role therefore he can blow me off through emotion. I believe he is being a manipulator, cold and calculated. I conclude with this. My goal is to get deeper into my skill, tap in and get this cheese. So be it, yes indeed.
Thank you for reading. Thank you for publishing my heart-felt Bangeldina story. I hope to cause insight and enlightenment to my readers. I hope to cause my readers to feel inspired and I hope to help increase other's skill. Good day and Good night.
About the Creator
I am a very beautiful mother of mixed daughters with expensive taste. I hope and pray to my Abba father that my wishful thinking and my ability to dream huge truly pays off. So be it. Amen.
Reader insights
Be the first to share your insights about this piece.
Add your insights