Essential Types of Soccer Balls Every Player Should Try
If you thought a ball is ball, you're mistaken, and the different types of soccer balls will clearly illustrate that.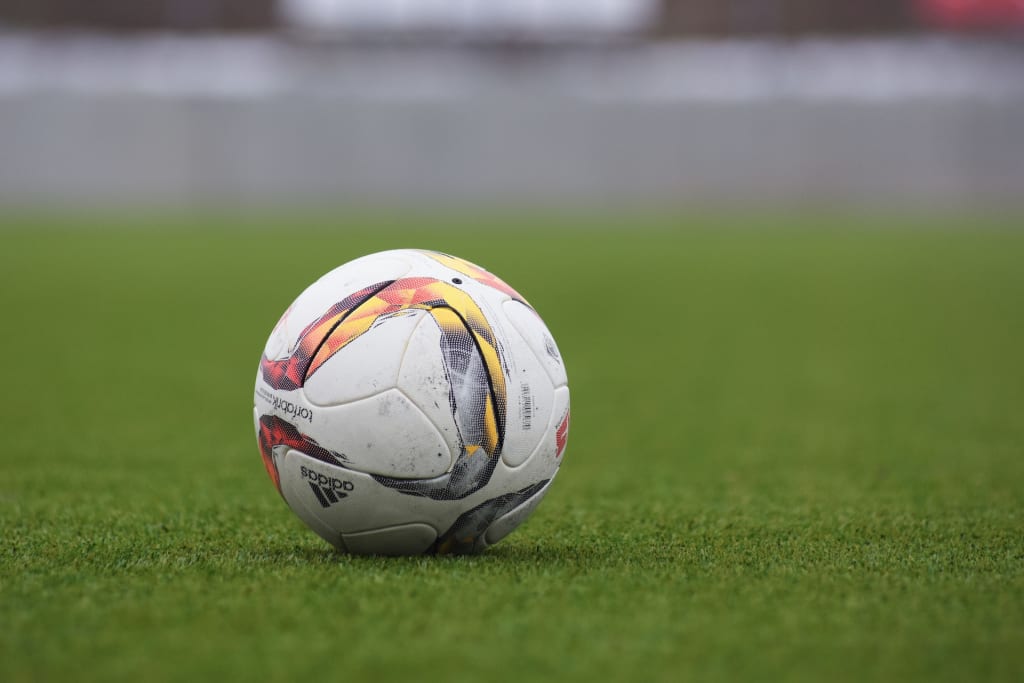 Every soccer ball is not alike, and depending on the scenario, there are a host of potential options. Being that the actual soccer ball is the most essential part of any soccer match, you're going to want to get this one right. More expensive doesn't always mean better, but a cheap ball can really hamper the liveliness of any competitive match.
That's why this list of the essential types of soccer balls is important for those who are a bit confused by the seemingly minor differences in balls. Make no mistake, the details are critical to choosing the right equipment, so reference this guide before you potentially waste your hard earned money.
One of the most important types of soccer balls to your overall skill development is the training ball. Training balls are meant to be extremely durable, versatile enough to be used on any surface, and generally inexpensive. The pitch team Soccer Ball from Nike is one of the best you can get—and it'll cost you less than $20!
It's important to get a combination of durability and affordability, as your training ball will be put through the ringer. Rest easy knowing this ball can handle the beating, and it's perfect for all skill ranges, and the more you use it the better you'll get, maybe you'll even turn yourself into one of the best shooters in soccer history.
Match soccer balls are the best of the best, and these balls must be approved by the sports governing body. This is the very same ball used by Europes best, as it is the official match ball of the UEFA Champions League.
These match balls are thermally bonded, and the seamless surface offers a more predictable flight, allowing for better touch, perfect for high level soccer. All these balls must pass tests for weight, water uptake, shape, and size retention. Naturally, these balls cost a good deal more, as they are used by the best and are often only found in the best MLS soccer stadiums.
Indoor soccer is a great way to keep playing soccer when it gets cold out, and it comes with one of the more essential types of soccer balls. They are designed to have less rebound, so they don't come flying off the walls at insane velocities. Indoor soccer allows you to play the ball off the wall, and these balls are meant to be used in confined spaces—like a cramped gym.
Select has unique and durable felt casing, allowing for less wear and tear than your standard soccer balls. It has great shape retention, so you won't have to worry about booting around a dented up ball.
Turf soccer balls are made tougher and more durable, as they are meant to withstand new turf fields that have taken the place of grass in many stadiums and parks. These synthetic fields are being used by many high schools and clubs, making them one of the essential types of soccer balls these days.
They are incredibly durable, and are water resistant to hold up in the toughest conditions. These Select balls are ideal for league soccer, and the material is even on par with some of the balls used in professional soccer.
Futsal soccer balls weight about the same as regular soccer balls, but they are a bit smaller and bounce much less as they're designed to be used in tighter spaces. This helps the players control the ball better on hard and fast surfaces, helping your overall skill level. Its butyl bladder leads to better air retention, helping the ball maintain its shape after thousands of kicks. It's perfect for dribbling and passing drills, one of the most essential types of soccer balls for continuing to expand your game.
Street soccer balls are the best types of soccer balls for those who're just learning to play, whether it's in the neighborhood the school playground. They are designed to handle the punishment of bouncing off the asphalt time and again. It's the perfect ball to take anywhere, as a good street soccer ball will be abrasion resistant, so no need to worry about scratching it up.
Another great thing about Senda is all the workers involved receive at least the national minimum wage, and there are safeguards to ensure no child labor was involved along the way. These balls can handle the rigors of playing on gravel and concrete over many years, and all soccer enthusiasts should have a ball to kick around with their friends.
product review
About the author
Joseph Farley is a North Jersey based writer who loves short fiction and stand-up comedy
Reader insights
Be the first to share your insights about this piece.
Add your insights