Best MLS Soccer Stadiums
MLS soccer stadiums are becoming increasingly soccer-specific, and the results are vastly improved fan experiences.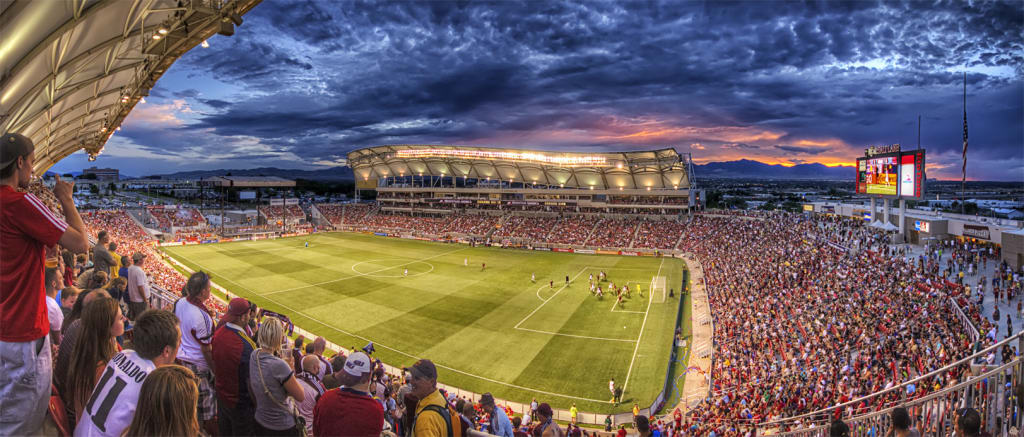 Despite not being all over mainstream sports talk, the MLS is growing at a steady clip. Since its inception, most of the MLS teams haven't been playing in soccer-specific stadiums, and instead had to take the scraps from football and other mix-used arenas. According to the Guardian, this is no longer going to be a problem, as the majority of MLS teams will be playing in their own, soccer-specific stadiums by 2018.
This is a competitive sport, so naturally a competition over home digs has sprung up, debating the new question: which MLS soccer stadiums are the best? Each stadium brings its own version of home field advantage, but check out the ones that have Major League Soccer fans buzzing below.
Red Bull Arena, New York Red Bulls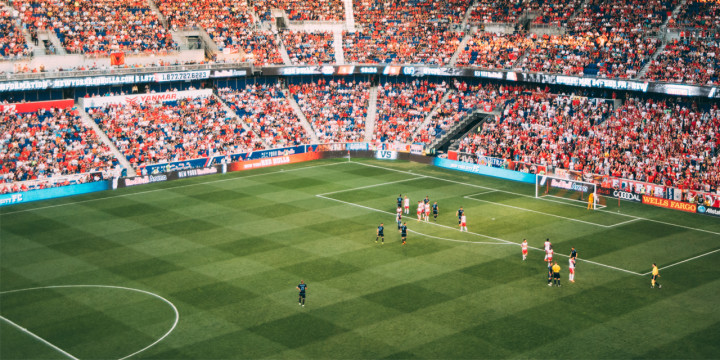 Located in Harrison, New Jersey, Red Bull Arena is the home of the New York Red Bulls. The stadium is the third largest soccer-specific stadium, with a capacity to hold 25,000 people.
It's one of the few MLS soccer stadiums to feature a partial fiberglass roof, which is a distinguishing aspect of the building that officially opened in 2010. You can see one of the best english players in MLS history, Bradley Wright-Phillips, play here regularly. With its classic bowl shape, every fan feels right in the thick of the action.
CenturyLink Field, Seattle Sounders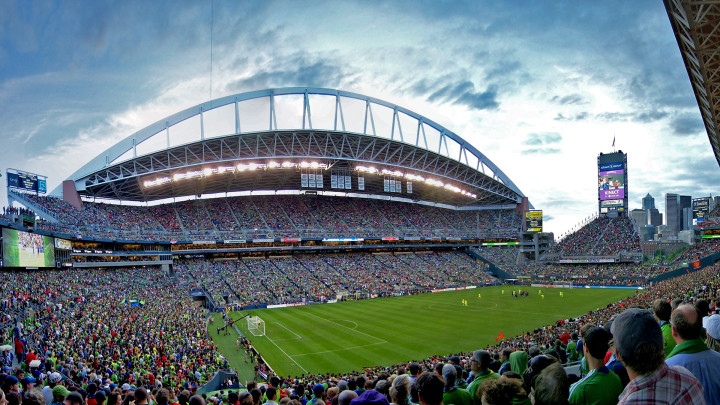 With a massive capacity of 69,000, it's clear to most people that CenturyLink Field is a football stadium. However, the Seattle Sounders pack the place with an average attendance of over 42,000, more than making up for it and giving them one of the best atmospheres in any MLS soccer stadiums.
It's one of the league's best supported football stadiums, and their rabid fans up in the Pacific Northwest give off the same energy as the NFL's Seattle Seahawks. The place is loud, and it's a must for any true fan of the MLS.
Avaya Stadium, San Jose Earthquakes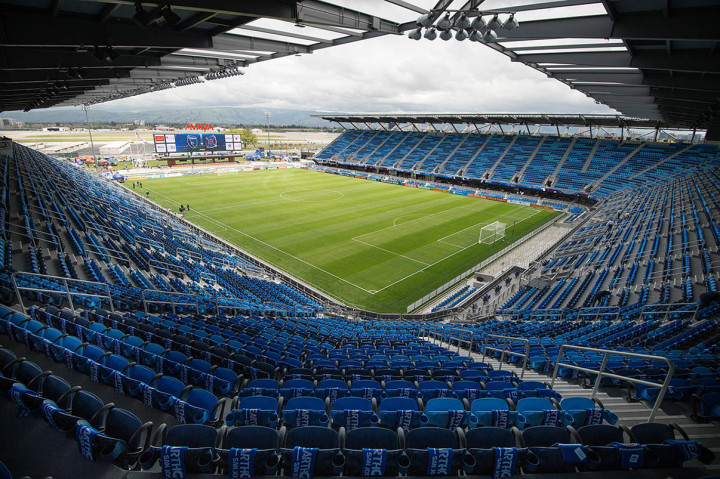 While its capacity is a bit smaller than most on this list of best MLS soccer stadiums, Avaya Stadium more than makes up for it with some amazing fan experience features. It has steep-raked seating for optimal views, and they have a 3,000 plus foot bar on the north side of the stadium that offers 45 different beers.
It's a great place for one of the league's charter clubs to call home—the Earthquakes took part in the first game in MLS history, defeating D.C. United.
StubHub Center, Los Angeles Galaxy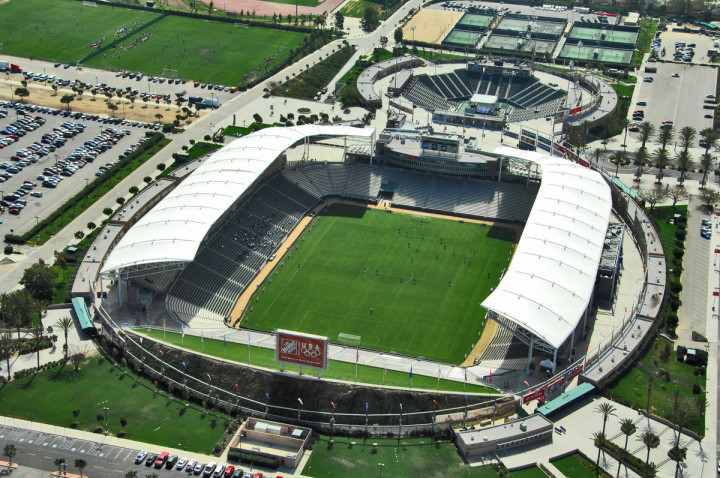 One of the best things you can do when visiting Los Angeles is to check out the state-of-the-art StubHub center, one of the best MLS soccer stadiums. It's modern design is flawless, and there isn't a bad seat in the house. Built back in 2003, it was the league's second soccer-specific stadium to spring up.
The 27,000 seat capacity is the perfect size for a soccer venue, and in a role-reversal, the NFL's San Diego Chargers are currently sharing it with them after finding themselves without a home upon moving to Los Angeles.
Providence Park, Portland Timbers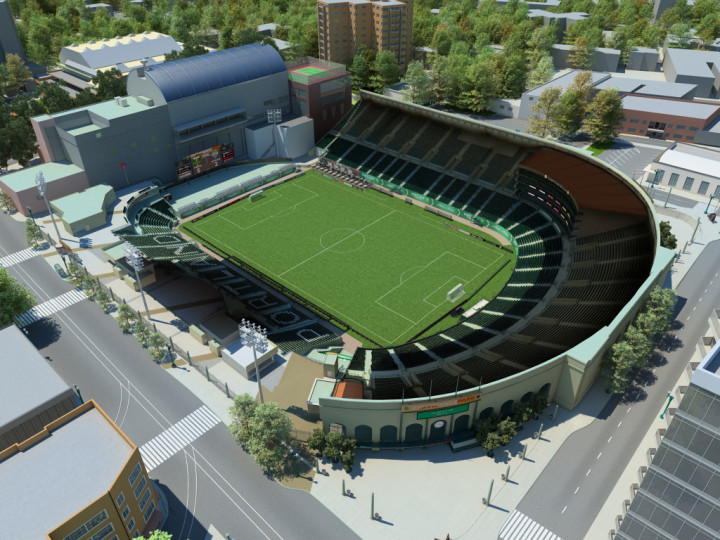 Built way back in 1926, Providence Park has come a long way to become one of the finest MLS soccer stadiums. Since 2011 it's been home to the expansion Portland Timbers, and with the appetite for soccer up in the Pacific Northwest, the place has rapidly turned into a soccer palace.
In fact, a 50 million dollar renovation plan is under way, which will add roughly 4,000 new seats to the eastern side of the stadium to meet the large demand for tickets.
Rio Tinto Stadium, Real Salt Lake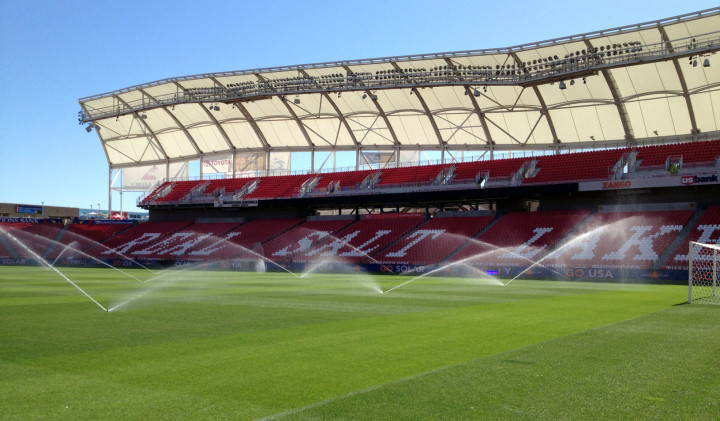 Real Tinto Stadium offers some of the best views among MLS soccer stadiums. With the Wasatch Mountains in the background, it is an incredible place to spend an afternoon. Additionally, the thin air makes it tough for opponents to adjust, giving Real Salt Lake a tremendous home-field advantage.
With a capacity of just over 20,000, it flows just right with the size of beautiful Salt Lake City.
BBVA Compass Stadium, Houston Dynamo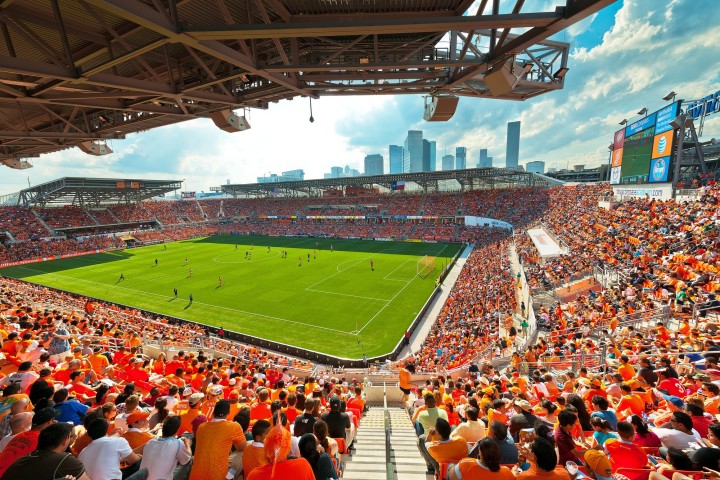 Created to give fans the feel of an authentic European stadium, BBVA Compass Stadium is one of the best MLS soccer Stadiums since it was built in 2012. In fact, it was designed by the minds behind Wembley and Emirates stadiums in London.
It's low cost of construction ($95 million) makes BBVA Compass Stadium the most cost-effective of modern soccer-specific stadiums to be built. Red Bull Arena, which opened around the same time, cost more than twice that price tag to build.
Orlando City Stadium, Orlando City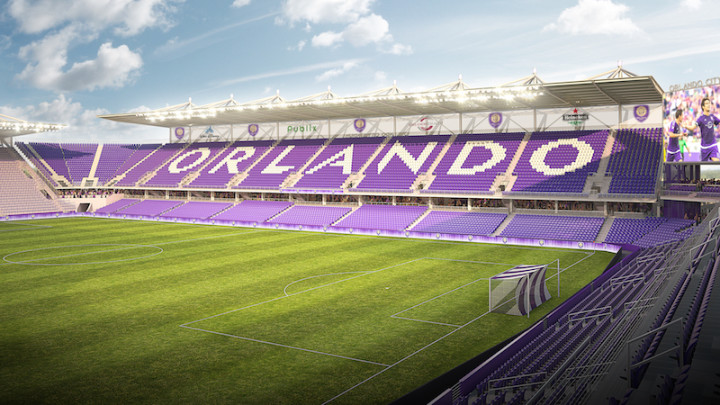 Newly opened Orlando City Stadium offers one of the best fan experiences in Major League Soccer, and MLS commissioner Don Garber called it "a blueprint for the future." It's got a bit of European flavor to pull in the serious football fans, as well as modern features fans have come to expect from a great American sports complex.
In addition to its 25,000 person capacity, Orlando City Stadium has bars, retail shops, and plenty of restaurants. All these amenities put this fan experience over the top.
Children's Mercy Park, Sporting Kansas City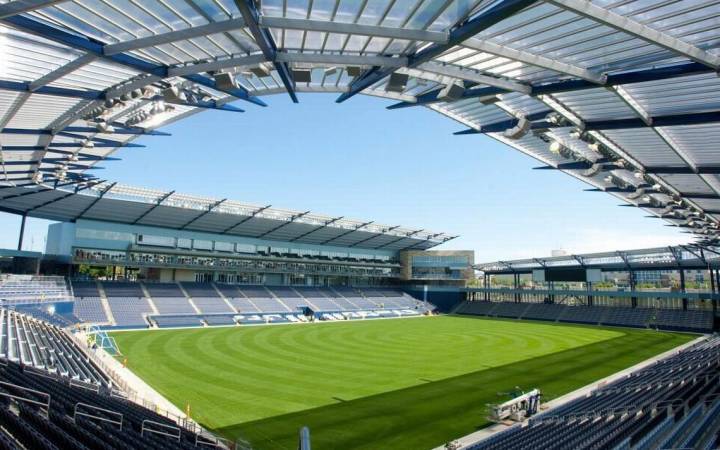 Similar to fans in Seattle, Children's Mercy Park is always packed with rabid fans known as "Blue Hell." They are always loud, and it's great to see one of the best MLS soccer stadiums home to a team that has stayed competitive since birth.
Throw in some amazing BBQ and beer options, and you've got one of the most coveted tickets in the sport. It's the only soccer-specific venue to host the MLS All-Star Game, the United States men's national soccer team, and the MLS Cup all in the same year.
Mercedes-Benz Stadium, Atlanta United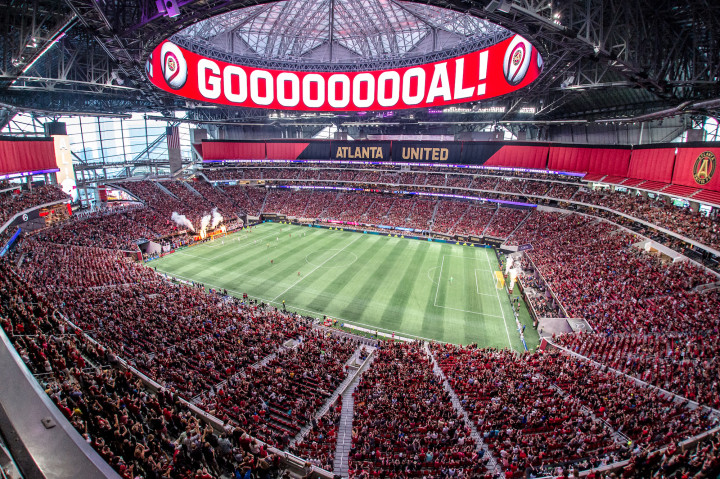 Lastly, Mercedes-Benz Stadium is a multi-purpose retractable roof stadium located in downtown Atlanta. When it's set-up for an Atlanta United game, it transforms into one of the best MLS soccer stadiums to see a match.
While the team is relatively new, there is already plenty of buzz down in Georgia for this team, and each game is expected to draw nearly 28,000 fans. Only a matter of time before it becomes one of the toughest places for opponents to play in the entire MLS.