Best Soccer Universities in the US
Are you looking for the best soccer universities in the US? Look no further. Here's our list of the best places to play—and study—in the nation!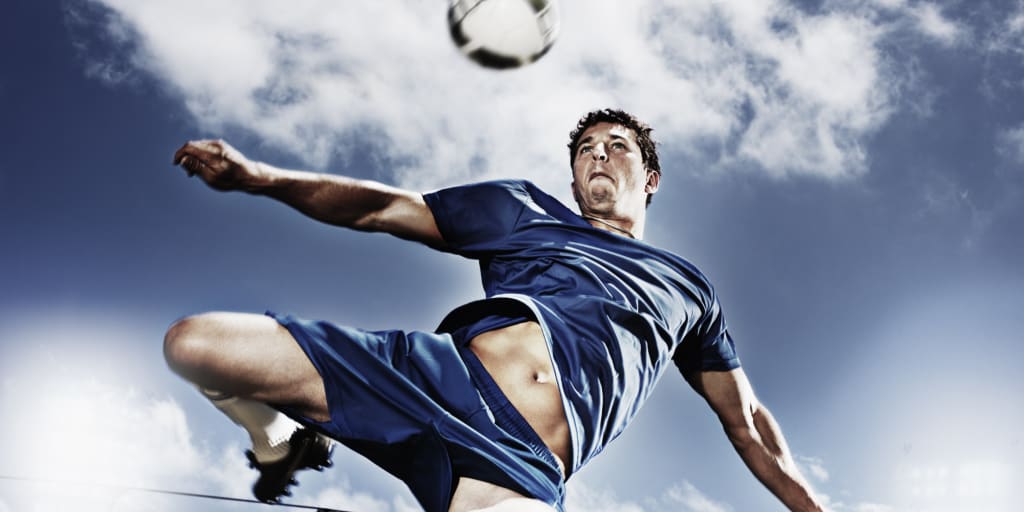 Sure, having the best cleats and must have women's soccer gear can help you get a leg up against the competition, but it takes hard work, stamina, and the right coaching and team to really make it in the soccer world. If you're looking for credible and successful soccer universities in the US, you have a lot of options. But, because there are hundreds of universities with NCAA Division 1 soccer programs, it can be difficult to make the decision on which you should apply to. You must consider factors like academics, location and size of the school, and more. Take a look at some of the top schools in the nation for soccer and we'll help you decide.
University of California, Los Angeles
UCLA is a public research university in Los Angeles, one of the oldest campuses in the area. The school is top-ranked for both of their men and women's soccer teams. With a large stadium and a strong fan base, the UCLA teams play to packed stadiums every season. They're easily one of the best soccer universities in the US.
The popular and well-rounded school has over 800 extracurricular activities to get involved in and over 300 undergraduate degree programs. You get all this while living in the beautiful Los Angeles.
Duke University
Located in Durham, North Carolina, Duke University is one of the most well-known schools around the world. If you're looking for an ideal school to apply for a sports scholarship, it's Duke. Research also shows that student athletes who attend Duke do better academically than those at other schools. In 2013, the graduation rate of their men's soccer team was 100 percent.
It's one of the top universities academically in the United States, and it's also a great school for soccer. Their men's soccer team spent time on the top ten rankings. Duke's a great option because there's lots of diversity in the student body, but it's pretty competitive to get into.
University of Notre Dame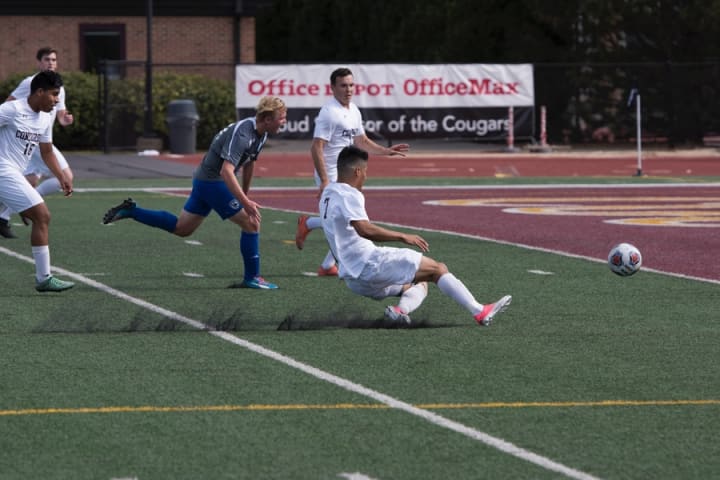 Located in Notre Dame, Indiana, the University of Notre Dame was once home to Mia Hamm, one of the best female soccer players of all time. The university boasts D1 programs for both their men and women's soccer teams. They became one of the best schools for soccer in the nation in 2013, when they won their first NCAA title.
Since then, they've won multiple national titles from both men and women's teams. Notre Dame is a good option if you want to go far in your soccer career. It's ranked high in the US for academics and has a strict acceptance rate.
Northwestern University
Northwestern is a great school academically, with a small faculty to student ratio at around 7:1. When it came to soccer, however, it used to be a school that didn't do so well. The team had a winless record by 2000. Now, however, their college soccer program has improved, and it's becoming one of the great soccer universities in the US.
Their new coach led the men's team to over one hundred victories and about eight NCAA tournament appearances in the last decade. Not only that, but Northwestern boasts an academically sound athletic department as well. Many of their athletic teams, including men's soccer, achieved a 100 percent GSR, or the graduation rate amongst their athletes.
Stanford University
Located in Stanford, California, Stanford University is known to many as one of the best schools in the US academically. Popular majors at this private research university include computer science, engineering, and human biology. This highly selective school did not always have a championship team, but they've recently been making improvements.
After getting a new head coach in 2012, the team started—and kept—seeing success. In 2014, the team had one of their best seasons, winning a Pac-12 Championship and achieving a number one NSCAA ranking. In 2015, Stanford won its first national championship. And, at the end of the 2017 season, their men's team had an impressive record of 19-2-2.
Georgetown University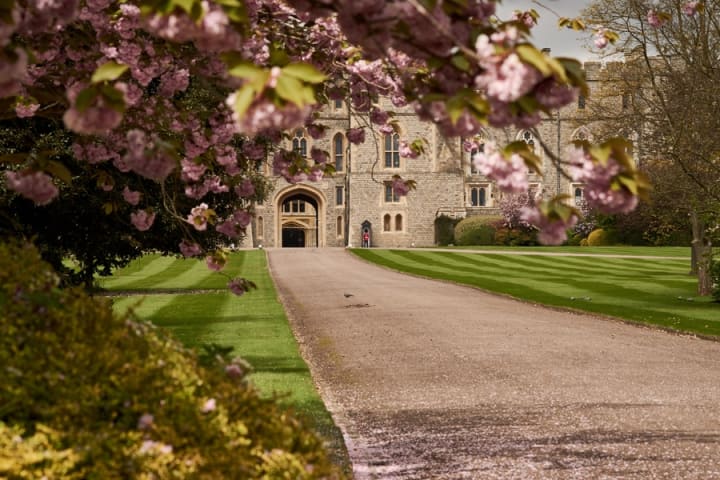 Georgetown is one of the first and most prestigious academic institutions in the nation. Their graduates go on to earn, on average $50,000 per year right after graduation.
Georgetown is a great place for academics, but also for sports. In 2012, their men's team went to the national championship game. Also, about 15 of their players have went on to sign to a Major League Soccer team.
Syracuse University
Established in 1870, Syracuse is another one of the best soccer universities in the US. It's a private research university located in New York, with popular majors like psychology, finance, and public relations. They have a high freshman retention rate, as well as an impressive graduation rate that's higher than average.
Because of new leadership on their soccer team, the school has grown its reputation. They were even named the most improved team in the nation, with 2015 being their most successful season, with a record of 16-4-1.
University of Colorado
The University of Colorado Boulder is a public research university, founded in 1876. It's an ideal school to attend for academics, as they have a low faculty to student ratio and a high graduation rate. They also have a great women's soccer program.
Colorado's women's soccer team has a strong record of victories in the past few years. They ended the 2017 with a record of 12-6-4. So, if you're looking for a good school to apply for a soccer scholarship, consider Colorado.
University of Virginia
Located in Charlottesville, Virginia, The University of Virginia was founded in 1819 by Thomas Jefferson himself. The school has countless options for major study, but it's also another great option for their soccer program.
The University of Virginia team has played in multiple ACC championships and won NCAA Division 1 championships as well. They have a famous stadium that brings in tons of fans each season. Virginia is also a great place to live, as it has a more relaxed and suburban campus life than many other large universities.
University of North Carolina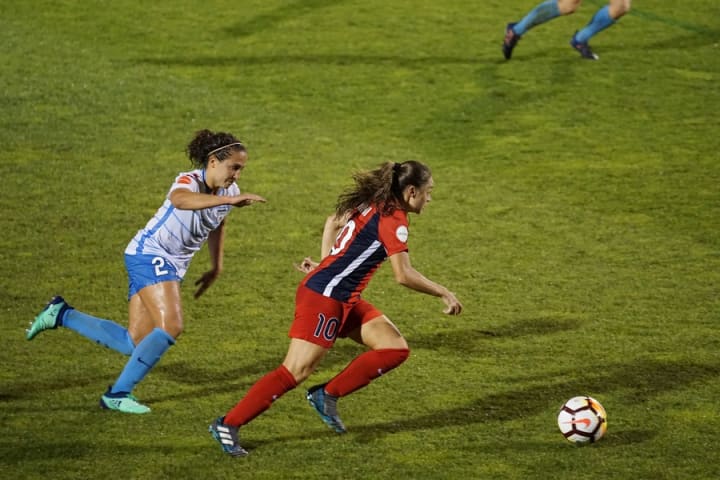 Founded in 1789, The University of North Carolina-Chapel Hill has won NCAA championships over 20 times. So, naturally soccer season at UNC is guaranteed to be exciting. At the end of the 2017 season, their men's team had a stunning record of 17-4-1.
Many of their athletes have gone on to participate in a US Olympic soccer team. They have ideal facilities and a great stadium, and the school is always building and growing. In addition to the great soccer program, UNC is also a good choice for academics.