Must Have Women's Soccer Gear for Every Shape
Want to acquire everything to start playing soccer? These are the best women's soccer gear to get you started!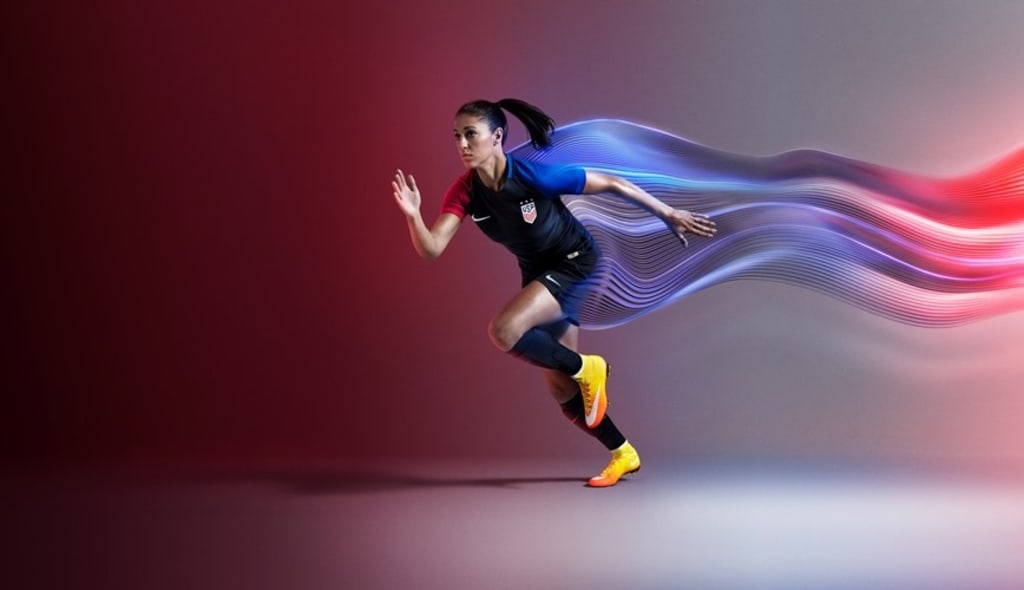 When it comes to sports, like soccer, it's best if you get all the gear to properly play. From the right footwear to the gloves and even any arm or leg guards, you'll need it all to get the full soccer experience. Plus if a sport does require guards, I suggest getting your hands on them to protect you from any damage and injuries.
Just possessing all of the gear makes you feel like an actual athlete! And no gear is unnecessary, even water bottles are essential in keeping you constantly hydrated! Anyways, if you're starting soccer soon or looking to get into the sport, these are the best women's soccer gear to get you started!
Anyone who plays soccer needs a ball backpack. In fact, anyone who plays any sport needs one. Sport backpacks or sport bags in general can hold onto all of your gear and even more. And as for this specific bag, it can even store your soccer ball! It's something that all soccer players definitely need.
The Puma ball backpack features so much storage room that you can fit even more than you need. While it's super comfortable on the shoulders from the padded shoulder straps, it also comes with spacious compartments for your other gear. And the side of this backpack includes two water bottle pockets. This backpack is also among the best soccer bags with ball compartments.
Among the women's soccer gear that you certainly need... you certainly need shin guards. Many people look past guards, because they're seen as "extra" gear. But in fact, it's one of the necessities in soccer gear. Men and women need to get their hands on shin guards if they're serious about playing soccer.
Shin guards are designed to protect your shins from any damage caused by other players or the ball. If you play soccer without protection on your shins, your legs can possibly get bruised badly. And these shin guards by Champro are a great choice, because they're very durable and the colors are eye-catching!
You have to have gloves if you're playing as the goalkeeper in the game. From the important women's soccer gear you must obtain, goalie gloves are essential for playing the goalkeeper. Since you'll be the one in charge of protecting your team's goal, your job is to capture and knock out any charging ball coming your way.
Plus, I'm sure they wouldn't let you play as goalie without a pair of gloves. So, to be properly fit for the position, goalie gloves are significant! And this specific pair is pretty hefty and won't tear easily, since it's one of the best goalkeeper gloves to buy.
For your busty chest, you'll need a sports bra. All women must wear sports bras for any activity and sport. Whether it's working out or playing soccer, sports bras are designed to hold your chest in place and prevent you from aching after a few active hours.
So, when it comes to soccer, you should definitely wear a sports bra to keep it all in place! And a really stylish sports bra is this one by Adidas. Designed to draw out sweat and features a supportive underband for a secure fit, this specific sports bra is created with top-quality material to keep up with all of your soccer matches.
We all need soccer cleats to play outdoor soccer. How can anyone properly play outdoor soccer with regular shoes? You'll be slipping all over the place! Cleats are meant to grip into the ground while running back and forth to prevent slipping and sliding.
And as for the best women's soccer gear to get, these cleats by Under Armour work amazing. While the pair is super stylish with the iconic UA logo on the back, these women's soccer cleats are very sturdy to keep you going throughout the matches. Plus, these don't ruin easily and can absorb all of your quick moves and strikes.
Want to show up to your games looking stylish and fashionable? Among the great-looking women's soccer gear you can purchase, this running jacket by Only Play is literally stunning. With the vibrant print running down the sleeves of the jacket, this jacket is very lightweight, which is ideal to wear before and after a soccer game.
Perfect for the intense runners in the games, the underarm mesh panels keeps air flowing for cooling and doesn't block heat from within. This jacket also features stretch cuffs and hem for the ultimate comfort.
Both women and men should wear shorts when playing soccer. Since they expose your legs, it makes it way easier to play in. In addition, players tend to get pretty sweaty in a game and shorts are perfect to allow air to flow around your legs.
In a beautiful maroon shade, these shorts are one of the best women's soccer gear you can get. Made from high-quality polyester material, these shorts won't tear quickly and can withstand all of your sudden falls. And the simple design on these keeps it looking Nike classic!
Yes... water bottles are super important! If you think they're just "extra" gear, you're seriously wrong. Water bottles are known to keep you hydrated with a sports drink or water. But drinking water is the best liquid to constantly stay hydrated.
However, this isn't any ordinary water bottle. It's a water bottle with a phone sleeve! While the sleeve of the water bottle protects your bottle, it can only store and protect your phone, too. Talk about killing two birds with one stone. Also, this product can store your keys and other essentials, as well, to prevent losing any of your belongings.
What's a soccer player without her soccer ball? From the essential women's soccer gear, a soccer ball is a must if you're starting to play soccer or looking to get into the sport. Your own ball is meant to help you practice shooting, passing, and overall practice your feet skills.
And this ball is truly a great-looking ball. Sure, you can get your hands on any regular soccer ball, but this one is the 2018 MLS Glider Soccer Ball by Adidas. It's sturdy, can handle all of your strikes, and the ball in general is designed really nicely!
Finally, from the best women's soccer gear to buy are joggers. Before or after a soccer match, joggers help you get warmed up before the game. They're super cozy and comfortable for any active sport—especially soccer.
While joggers in general are great, these particular ones by Puma are fantastic and look amazing, too. These joggers are designed to protect you against wind chill and it's durable and breathable. With zipped cuffs for easy wear, there are also perforated inserts for ideal breathability.