Best Soccer Bags with Ball Compartments to Buy Right Now
Need a great soccer bag for all of your training sessions and soccer games? These are the best soccer bags with ball compartments you can buy right now.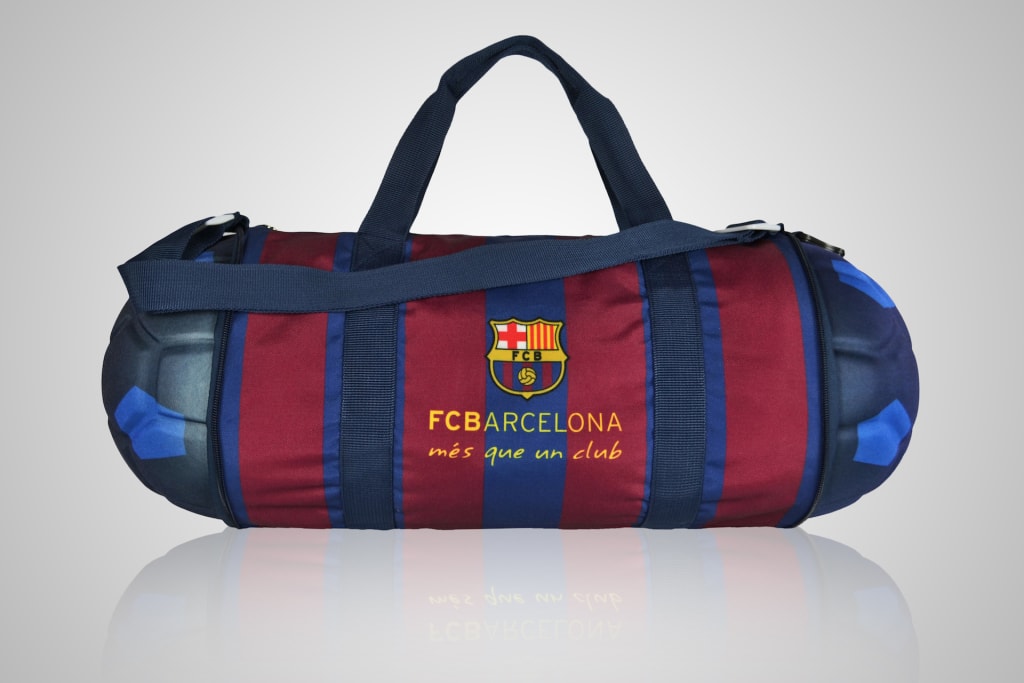 When it comes to soccer, we need to bring literally everything. Even if it's training, we need to have our cleats, shin guards, extra socks, goalkeeper gloves (if you're a goalie), and the soccer ball, of course, on us. As many bags as we went through, there aren't many soccer bags out there that don't feature any ball compartments. If we buy a regular bag and shove our belongings and our ball right on top, the zipper certainly won't close. Assuming that the bag is large enough to fit everything, it doesn't end up fitting the soccer ball entirely in the end. But we still need to bring our soccer ball with us to practice, and carrying it around is a hassle and it might even end up rolling away if it is suddenly knocked out of your hands.
However, there are soccer bags out there that do feature ball compartments ideal for storing your soccer ball. These bags are large enough to fit all of your soccer gear and still have enough room to store your ball. Sounds exactly like what we all need, right? Don't waste time trying to shove a soccer ball on top of your gear and hoping it'll zip close when there are bags that have a special pocket for your ball. If you need a new bag, these are the handiest soccer bags with ball compartments to purchase for your next practice or game.
We all know Adidas makes fine sports equipment for any sport, even soccer. And their Rush Stadium Team Backpack is a great backpack that fits everything you need to bring with you to practice. Never lose your gear, and definitely never let your soccer ball roll away again with this heavy-equipped soccer backpack.
With laser-cut ventilated freshPAK cleat compartment, this keeps your filthy cleats separated from everything else that's stored inside. There's a zippered ball pocket that's meant to store your ball perfectly and not squish any of your soccer gear. Water-resistant and climate-proof, this Adidas soccer backpack is just what any soccer player needs.
Red hot, large in capacity, and perfect for bringing along to soccer training or games, you'll have everything you need with the New Balance Team Ball Backpack. Now you don't have to squeeze your ball with the rest of your soccer equipment in a regular-sized bag anymore. While it's lightweight and features so many compartments for your belongings, the material on this soccer bag makes it difficult to tear. So, if you're rough with your bags, don't worry about this one tearing on you.
With plenty of storage room for the big game, the New Balance soccer backpack comes with everything you need in the ideal soccer bag. Many amazing players use New Balance's bags to store away their soccer gear, because they make among the best soccer bags with ball compartments. And if you hate when your cleats touch your other belongs, there's a pocket for your soccer shoes to be separated from the rest. Your soccer ball will have space, too, and you won't have to leave it behind when heading to practice.
If you're a fan of Barcelona, I've found the perfect soccer bag for you. Among the coolest soccer bags with ball compartments there is, this ball duffle bag is perfect if you have more than one soccer ball to bring to a game or soccer training. Not to mention that this entire bag itself represents the great soccer team in every aspect. And if you're not a fan of backpacks, a duffle bag can be a better choice.
Look as though you're one of the players from Barcelona with this unique and officially licensed duffle soccer bag. In fact, you can even remove the side soccer ball compartments and fit your own soccer balls in them. To store the rest of your soccer gear, you can fit everything in the center of the bag and away from being squished by your soccer balls. This bag is also one of the best soccer training equipment you can buy for yourself.
Under Armour is a great brand for sport supplies and their Striker Backpack is ideal for any striker in the game—or any soccer player, actually. Whether you're a defender, goalie, or a forward, this soccer backpack benefits anyone who's a passionate player who can't head to practice or a game without all of their soccer equipment. This bag is know to fit even more than what you intended.
This large soccer backpack features many compartments for your soccer equipment like your cleats and soccer ball. With padded shoulder straps, no matter how much you fill this backpack with, it'll never ache your shoulders. There are also side zippers for storing smaller items like your cellphone, wallet, and keys.
Green like the soccer field you always play on, this Diadora soccer backpack is known to feature many pockets and compartments unlike the rest. Since it's one of the best soccer bags with ball compartments to purchase, you'll never be disappointed by the amount it can hold for you. Hey, you might even have enough storage to fit your soccer buddy's gear, too.
This is the perfect backpack for any soccer player either in training or for games. The front features a vented ball pocket to store away your ball and there's also a side vented shoe tunnel to slide your cleats in. If you're looking for a heavy duty soccer backpack, this one is right up your alley. It includes way more than you can imagine when it comes to storing all of your gear for the big game.
Sleek, simple, but durable, the Keeper Bag by GloveGlu is a phenomenal soccer backpack that doesn't become a pain to drag around. For a bag that appears to be smaller than the others, it's still one of the greatest soccer bags with ball compartments ever. Don't be fooled by it's appearance, it still features so many pockets to put away your soccer equipment.
With hints of bright green, this fun and sporty soccer bag is the ultimate bag for any aspiring soccer player. While the main compartments have pockets for storing away your gloves if you're a goalie, the pockets are also available to put away your shin guards, socks, and even cleats. Although this backpack looks slim in a way, it still gives you the opportunity to put away your towel, too, along with your soccer ball. For a lightweight bag this simple, it sure includes many compartments for everything you need.
This modern-looking backpack is ideal for the soccer player who doesn't go all out on soccer equipment. Among the greatest soccer bags with ball compartments there are, this one by Xara is certainly a hefty bag if you like to store extra of everything. Also, the front section is a ball storage to keep your soccer ball away from everything else—especially if it's covered in dirt.
The mesh side pockets are known to hold any size water bottle or even your guards. Whether you're practicing or playing in the rain, this backpack is rain-resistant and will constantly keep all of your belongings safe from getting wet. And if you're not a fan of black, the Xara backpack comes in other colors.
From the sturdiest soccer bags with ball compartments there are, this gear bag by High Five is just what any soccer player who brings too much to the games needs. Whether you drink three water bottles throughout practice or games, bring extra socks, extra guards, or even double the towels, this backpack can take it all in. Aside from all of those, it still has enough room to fit your soccer ball in its right compartment.
Even though it looks like a heavy duty bag, it's pretty lightweight, no matter how much you store inside. The bag even features more than one pocket to store your ball—the front or any of the main pockets. Plus, there's a divider that separates the front pocket from the main compartments if you want to store your muddy ball or cleats in.
If you've never heard of Hummel, the brand creates some of the best soccer bags with ball compartments, as well as other sporting gear. Their soccer backpack is awesome in so many ways. For starters, it's a smaller backpack than some of the previous backpacks, but it can store a lot of your soccer gear. From guards and cleats, to towels, gloves, water bottles, and your ball, everything can be taken with you to all of your practices.
The padded straps are meant to prevent shoulder aching when you're carrying around all of your soccer equipment. It's nearly impossible for this backpack to tear because of its great, quality material. Now you don't have to leave behind any soccer equipment, when you can easily fit everything in this Hummel soccer bag.
For the final soccer backpack among the best soccer bags with ball compartments to buy now is this Neymar Soccer Backpack by Nike. Neymar Jr., the famous Brazilian soccer player, and one of the richest soccer players of 2017, collaborated with Nike and created this amazing soccer backpack that's perfect for any soccer player who's training to become the best. Hefty, sturdy, and fitting for any soccer event, the Neymar Soccer Backpack is an awesome soccer bag that can fit everything you need in practice.
Whether you're starting soccer at school or professionally, this backpack is ideal for any player. This backpack is so large, not only can it store your favorite soccer ball, but it features a slot for your laptop, too. You can basically take this entire bag to school and soccer practice. There are also compartments for your soccer cleats, goalie gloves, shin guards, towels, and other soccer equipment to store in without having to squish everything in one bag.
product review
About the author
Will always catch him wearing a tux on the daily. Goes by Bond, hates his name Greg. You'll find him in high-end New York City bars making conversation with strangers.
Reader insights
Be the first to share your insights about this piece.
Add your insights