Best Soccer Socks in 2018
Looking for new soccer socks in 2018? This guide will help you find the right pair for you.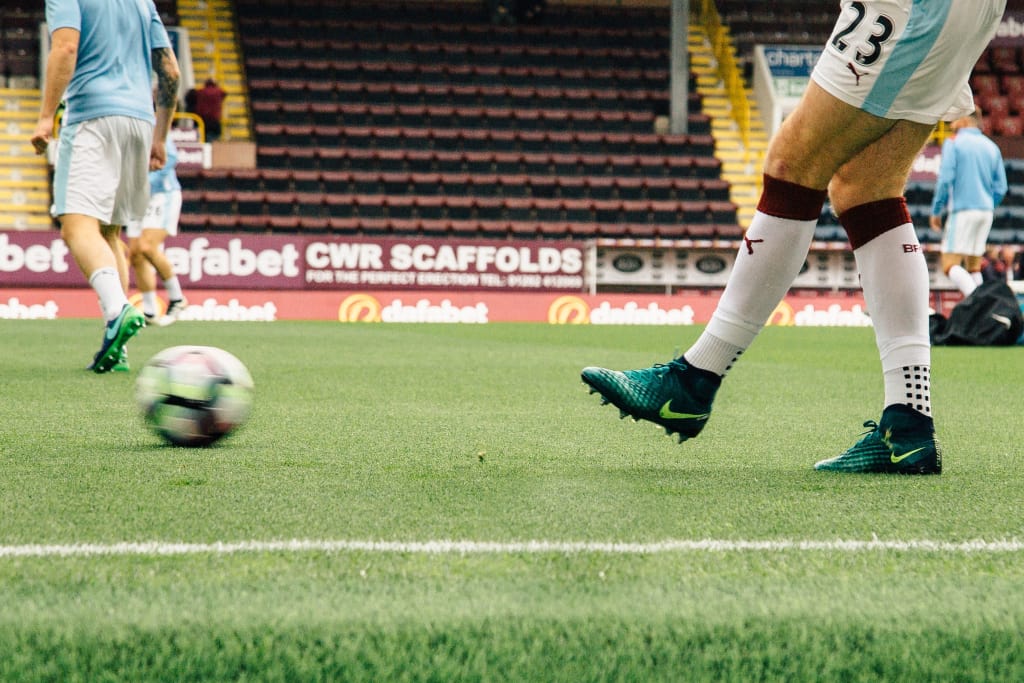 For better or worse, not much is new under the sun in the world of soccer socks in 2018. The major players like Nike and adidas have perfected their proprietary technology, such as adidas's ClimaLite moisture-wicking technology and Nike's comparable Dri-FIT. However, some companies like Under Armour and Storelli are offering unique and exciting approaches.
In this list, I will look at a variety of socks from multiple producers and at multiple price points. This list features soccer socks with specialized technology and under-utilized materials alongside perennial favorites. From the best low-budget options to the biggest splurges, this list will help you decide on the perfect pair of socks for your needs.
If your budget limits your options, the adidas Metro IV is a solid sock that won't break the bank. Featuring a simple nylon blend, the Metro IV isn't going to provide the same enhanced benefits as the more expensive soccer socks on this list like shock absorption or additional grips. However, this is one soccer sock that gets the job done. If you're playing soccer as a hobby or in a recreational league, you might not want to bother with expensive, high-tech soccer socks. If that's the case, the adidas Metro IV is the pair of socks for you. Store them in the best soccer bags you can buy and you're set for your game.
If you're satisfied with your current gear, but still want to buy some new soccer socks in 2018, this is a great opportunity to pick up something creative, such as a soccer sock to match the players on your favorite team.
The German national football team (aka the DFB or Deutscher Fußball-Bund) is the reigning World Cup champion, after defeating Argentina 1–0 in the final. As the world finally gears up for the 2018 FIFA World Cup, now is your chance to use your pair of socks to support your favorite national team. Whether that team is Germany or some other team that isn't a reigning World Cup champion, you should be able to find your colors here.
These nylon/spandex blend adidas soccer socks are a solid, no-frills choice for casual play, but you might want to consider something more functional if you're gearing up for competitive play.
The adidas Copa Zone Cushion II is one of the best deals you'll find. For a few dollars more than the Metro IV, the Copa Zone Cushion II offers improved breathability, better cushioning (of course), and adidas's ClimaLite moisture-wicking technology to help keep your feet free of sweat.
The Copa Zone Cushion II is also a good choice if you're looking for a different color of soccer sock. Instead of just black or white, you can get this pair of socks in a dozen different color combinations to express your creativity or to match your team colors.
Nike's Matchfit Over-The-Calf Socks are an excellent middle-of-the-road option that prove you don't have to spend half your rent just to get a decent pair of socks. These well-fitting soccer socks feature all of Nike's signature technology, including Dri-FIT to keep your feet dry, dynamic compression arch support to reduce fatigue, and targeted cushion to reduce wear and prevent blistering.
When playing soccer, you can't underestimate the power of a sock that has the tech you need while still keeping you comfortable. It's in the latter category that the Nike Matchfit excels. Its snug fit and surprisingly effective nylon/cotton/polyester/spandex blend place it among my top contenders for the best soccer socks in 2018. Plus they pair perfectly with the best-selling men's soccer pants, so make sure your outfit is complete!
If you're willing to experiment with taller socks in 2018, these NikeGrip Strike Light Over-The-Calf soccer socks provide maximum coverage, reaching above the knee to provide cushioning for warmth and comfort across your entire leg.
This pair of socks also features a heel lock system for security and to prevent blistering. Nike's Dri-FIT technology wicks moisture to keep your feet (and legs) dry, while their NikeGrip system is designed to maintain grip and improve traction.
If you find yourself having trouble getting comfortable in synthetic fibers or blends like polyester spandex, consider trying a new material. Wool is a natural fiber that is often overlooked despite being an ideal fabric for soccer socks. A wool pair of socks, like Under Armour's AllSeasonGear Wool Crew Socks, will keep your feet warm if you find yourself playing soccer in cold weather. These are not, however, a winter-only sock! In fact, wool's natural ability to breathe and wick moisture makes it an excellent material for year-round wear.
Ultimately, wool's only drawback is an increased cost compared to synthetic materials. Thankfully, this particular offering from Under Armour—which also features embedded arch support and odor-blocking technology—is actually quite affordable.
We each have our own unique reason to search for new soccer socks. Maybe you're happy with the performance of your current kit, but circulation or other medical issues are getting in your way. If that's the case, Compressport's FullSockss V2 has you covered. There are already plenty of compression socks on the market, but few consider the additional complications of athletic activities like playing soccer. This pair of socks from Compressport finally means you don't have to let your circulation issues get in the way of your soccer playing.
Not only do these soccer socks optimize your blood flow, they also feature the additional tech you need in a good soccer sock, such as arch support, ventilation, and shoe grips. Soccer players with poor circulation don't have a lot of options when it comes to socks. Luckily, Compressport provides a near-perfect pair of socks to cater to these specific needs without sacrificing performance.
If you're planning on upgrading your soccer socks in 2018, TRUSOX is the indisputable gold standard and the soccer sock of choice for professional players across the globe. This quality comes at a price, as these TRUSOX are among the most expensive soccer socks on this list. But if you can stomach the cost, you'll be met with unparalleled shot control, better endurance, and a stronger connection to the field.
The grips on the outside of this pair of socks reduce the movement in your cleats, providing a snug fit and all the benefits that come with it. This does, however, mean that you have to take a little extra care after use. The dryer will dry out the rubber grips, so you'll want to air dry these soccer socks after washing.
There are a few reasons you might want to pick up the ankle length version of these high quality soccer socks. If you play in a league that requires you to wear team socks, that doesn't mean you have to give up on your TRUSOX. Simply cut out the bottoms of your team socks and wear them as a leg sleeve.
These ankle length soccer socks from TRUSOX are also an excellent choice for recreational play if you can afford them. The shorter soccer sock will keep you cooler in the summer, and you don't have to worry about whether the sock will fit over the best lightweight shin guards.
The Storelli SpeedGrip Sock Liner is a unique product that just might be the upgrade you need for your soccer socks in 2018. Storelli beefed up these liners with high-stretch elastic, non-knitted fabric panels, and double sided traction grips to provide maximum traction and stability within your boots.
Depending on your shoe size, the SpeedGrip Sock Liner on top of your other soccer sock may end up giving you a more snug fit than you're used to, so these liners can be a bit of a gamble. Another option is to wear the liners simply as your only pair of socks, but Storelli warns that the aggressive grips on the inside of the liner may be uncomfortable without a solid sock protecting your feet.