Best Soccer Bags to Buy in 2018
Whether you're a training nut or just play all year round, getting one of the best soccer bags to fit all your gear in is a must.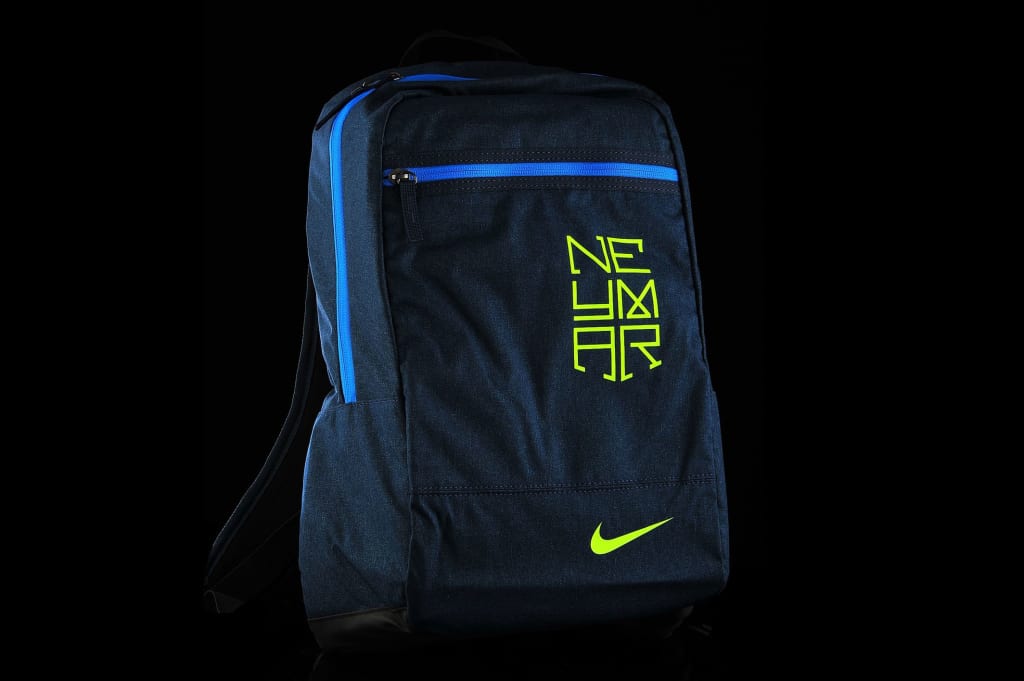 If you're an avid soccer player or planning to be one, grabbing one of the best soccer bags is a necessary step in your journey. To be the best, you have to practice non-stop, and you'll need a bag that can carry all of your sporting gear to the training ground.
As is the case with groceries, you never want to make more than one trip back to your car (we've all been there), and all of the best bags allow you to fit all your equipment in one place. So be prepared to become one of the best soccer players by working hard, training all the time, and having the best bag to carry around all your gear in between.
This soccer bag from Vizari offers a mesh pocket in the main compartment and the side pockets, giving it a lightweight feel and allowing your gear to breathe. These mesh features can be invaluable after a big match or an extensive amount of time training, when your equipment can stink to high heaven. Now all of your sporting gear will air out over time and decrease the awful smell you might get from a sealed off bag. It comes in five colors, but looks best in black, in my opinion.
This bag from Franklin Sports includes a headphone port, in case you wanted to list to your pump-up playlist on the way to the game. Honestly, it could be considered one of the best soccer bags for that reason alone. However, there are a few other features that make it one of the best.
The ball compartment, unlike the one from Vizari, is located on the outside of the bag. That means there is more space for any other equipment you're bringing in the main pocket. It's also relatively cheap and only weighs 5.6 ounces. Not too shabby, Franklin Sports.
Soccerware gets right to the point with their "Soccer Bag Backpack." This model may have the most style points for one simple reason: it holds your cleats in two external mesh pockets. So if you've opted for a pair of custom Nike Mercurial soccer cleats and decided to really spruce them up, then everyone will know what kind of player you are before you start warming up.
This bag also boasts ventilated compartments reducing odor and chance of bacteria spreading. It also possesses cotton padded double-laced drawstrings, making it much comfier than your average drawstring bag. Made with heavy duty PXD material, you can rest easy that this Soccerware creation was made to last.
Everyone knows Lionel Messi is one of the best soccer forwards of all time, so why not get a bag that pays tribute to the footballing legend? One of the best soccer bags you can get is this simple drawstring bag from Nike. Available in three distinct Barcelona designs, this bag will let everyone know who you support and who you are trying to emulate. The main pocket can hold cleats, shin guards, socks, jerseys, etc. You won't need to put your phone or wallet in there, as the small zippered pocket to the side can do that.
There are two kinds of football fans in the world, Lionel Messi supporters and Cristiano Ronaldo supporters. You can like both, but everyone prefers one to the other. Ronaldo is the only player that could give Messi a run for the title of greatest player of this generation. The Portuguese superstar has become one of the best Real Madrid players of all time and has won almost every trophy imaginable.
This is the bag you would choose if you prefer CR7. It has padded shoulder straps, so it is comfortable to carry regardless of the what you have put in it. The front pocket is designed to be able to hold a size five soccer ball and the main pocket can hold everything else you would think of bringing. The one pound bag will show everyone which side of the debate you are on.
The best soccer bags don't always have to have 1,000 features or showcase flashy designs. Sometimes, simple is better. The Adidas Diablo Duffel Bag falls under the simple category but it is still a high-quality option. It is available in 15 different colors and has an adjustable shoulder strap that will fit on anyone. The main compartment is larger than you think (18.5 x 10 x 11 inches are the dimensions) and it is light enough (12.2 ounces) to be comfortable and portable. It's a simple bag for those looking for one that is not overly vibrant or eye-catching.
This bag from Adidas has a total of seven(!) different pockets. Everyone that's played sports has had a kid on their team who had everything you could possibly imagine or need in their bag. At first, you thought it was a little odd, and maybe it was, but whenever you needed something at the last minute, they would come through in the clutch. Tape, scissors, bandages, backup socks, they had it all in those bags.
If you want to be that guy, or just really, really hate making second or third trips to the car for your gear, this is the bag you want. The padded straps will make it comfortable to carry, even if you decide to stock up all seven(!) pockets. The lifetime warranty ensures this will be the last bag you ever need to buy.
Maybe you're not the biggest fan of Ronaldo or Messi, and instead, prefer Neymar. The Brazilian star is not only the most expensive transfer in football history but he also has one of the best soccer bags designed for him by Nike. Neymar's name is stitched across the front of the bag and has an emblem with his name on it on the back for all to see.
The shoulder straps are padded and adjustable, making it comfortable for all ages. The main compartment is large enough to store all of your gear while the smaller front compartment can hold your phone, keys, wallet, etc.
This backpack from Diadora has anatomically-shaped shoulder pads, ensuring comfort and less tension in your upper body. The ergonomic design is unique; only a few bags have them and your shoulders will be thanking you by the end of the day.
Of the 450+ reviews on Amazon, 93 percent of users have given this bag either four or five stars. Most reviews focus on how this bag is perfect for both children and adults, so whatever age you may be, this can be used by all.
It's another one of the best soccer bags from Adidas, and this one happens to be relatively simple as well, albeit with a few more features. The spacious main compartment remains the same and can be utilized as a ball holder. The additional aspects include two zippered side pockets and an internal pocket for extra room. If you want simple but need a little more room than the Adidas mentioned above, than this is what you'll want to have.
About the Creator
Huge sports fan, primarily hockey and football. Also a big TV and movie fan. Recent Marist graduate writing about whatever interests me!
Reader insights
Be the first to share your insights about this piece.
Add your insights