Best Real Madrid Players of All Time
Arguably the most storied and successful franchise in soccer history, see which footballers contributed to that reputation and are considered the best Real Madrid players ever.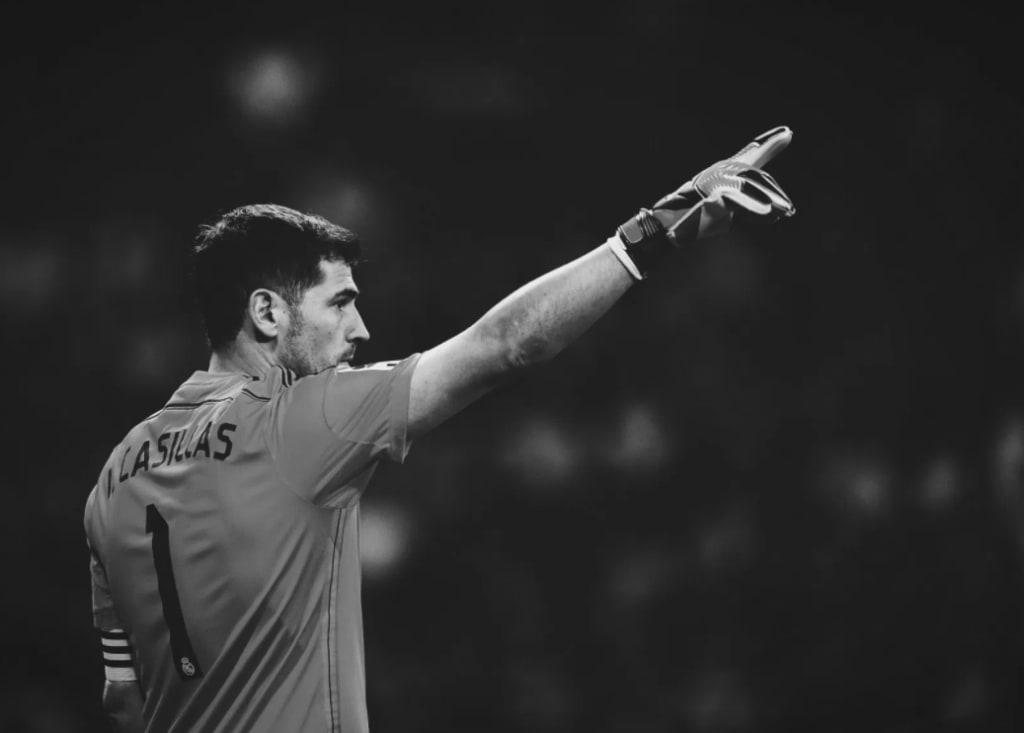 When you have the history and success that Real Madrid has had as a club, it makes choosing their top players difficult. They've had so many superstars it's actually almost impossible. There have been legends, icons, and masters of their crafts at every position for over 100 years. Players that have headlined some of the most successful teams ever assembled, all going up against each other to see who's better. I've decided to put my opinion out there and see what happens. Here are the best Real Madrid players to ever lace up their cleats and put on the famous all-white kit.
You know you're one of the best Real Madrid players when every other star is compared to you. Alfredo Di Stéfano set the standard for fantastic footballers. Third all-time in goals scored for Madrid, with 308, the Argentinian was the main reason for the Spanish club's dynasty in the 50s. With him firing goals from everywhere, Real Madrid won five straight European Cups, the longest run in world football history. He also won eight La Liga titles and two Ballon d'Ors, ensuring that he be remembered as one of the best to ever do it.
Iker Casillas
Iker Casillas was so good he was dubbed with the nickname "The Saint." The Spanish goalkeeper is second all-time in appearances for Real Madrid with 725, and first in Champions League appearances with 152. Playing in three different decades while coming up top-class saves is not easy, especially with a huge club that has the resources to buy the next best alternative. Regarded as one of the best goalkeepers ever, Casillas has more than earned his spot as one of the best Real Madrid players of all-time.
Remember when I said Casillas was second all-time in appearances? Well, meet who ranks just ahead of him with 741, Raul. The Brazilian striker also places ahead of the legendary Di Stéfano in goals scored for the team, with 323. Ahead of the most decorated goalkeeper in team history for appearances and the first to pass the club's biggest legend in goals, what more can I say? It's clear why he is on here, and everyone who knows Real Madrid can agree.
As one of the most iconic and well-known players in the history of soccer, Zinedine Zidane surely qualifies as one of the best Real Madrid players ever. Despite only playing five seasons in Spain, the French midfielder more than left his mark with the team. He produced years of quality play from the middle of the pitch and produced the most famous goal of his career against Bayer Leverkusen.
The bonafide team leader since Iker Casillas left, Sergio Ramos has been the heart and soul of Real Madrid for the last half-decade. While his playing style has gotten him in trouble from time to time (accruing the most red cards in La Liga history), he has always been clutch in the biggest moments. He was the only player to score for Real Madrid in regular time in the 2014 and 2016 Champions League Finals, which led to victories in extra time and a penalty shootout. He's been the captain of this team for its most dominant stretch since the 50s, and he deserves to be recognized for that.
Don't let his recent struggles deter you from believing Karim Benzema is one of the best Real Madrid players ever. The French striker has the fifth most Champions League goals scored in history with 56, meaning he has saved his best for the biggest moments while playing for Madrid.
What's even more impressive, Benzema has gone about his business for years with the team centered around Cristiano Ronaldo. Most strikers would complain or create problems within the team if they weren't the featured goalscorer. He offers great link-up play, sets up teammates, scores goals, and has done it all without complaining for years.
Ferenc "The Galloping Major" Puskas would enjoy one of the best careers in soccer history. His time at Madrid was filled with trophies; winning the European Cup three times and the Spanish league five times. Despite being only 5'8, he possessed an incredible shot and was definitely one of the fastest players in the world. He would finish his career with an impressive stat line of 242 goals in 262 appearances for Real.
This was a tough call but I decided to rank Roberto Carlos just ahead of Marcelo. While Marcelo is one of the best Real Madrid players currently, he remains just behind Carlos in terms of career status.
Possessing great pace, good instincts, and an absolutely lethal shot, the famous left-back could do everything you need to do on a pitch to be successful. He is responsible for some absurd goals and free kicks and remains the top left-back in Madrid history, but Marcelo is right on his tail.
Carlos Alonso González (Santillana)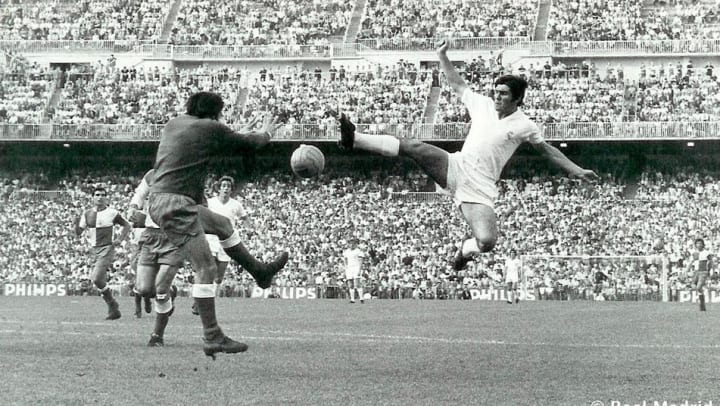 The first phenomenal goalscorer Real Madrid had since Di Stéfano and Puskas, Carlos Alonso González, also knows as Santillana, tallied 290 in his career. His trophy case includes nine La Liga titles, four Spanish Cups, one League Cup, and two UEFA Cups. When he decided to call it a career, he was only behind Di Stéfano for most goals in a Real Madrid shirt. He more than deserves to be associated with the best.
Obviously the leading goal scorer of all-time for the Spanish club is considered one of the best Real Madrid players, he may even be the at the top of the list. With over 400 career goals for the soccer giant, Cristiano Ronaldo is over 100 goals ahead of the next closest scorer, Raul. He has terrorized La Liga while dominating the Champions League during his time in the Spanish capital. He's so good he can even qualify as one of the best Manchester United players of all-time as well despite the limited time spent there.
He, along with Sergio Ramos, has led Real Madrid to back-to-back Champions League titles, and three in the four seasons. The Portuguese superstar has also won four of his five Ballon d'Ors playing in Spain, cementing him as one of the best players in the world and forming one of the most impressive resumes in soccer history. As he has gotten older he has tailored his game to remain an effective player, showing no signs of slowing down.
About the Creator
Huge sports fan, primarily hockey and football. Also a big TV and movie fan. Recent Marist graduate writing about whatever interests me!
Reader insights
Be the first to share your insights about this piece.
Add your insights