Best Soccer Movies on Netflix
Looking for the most interesting, action-packed sports movies for a weekend on the couch? Look no further for the best soccer movies on Netflix right now.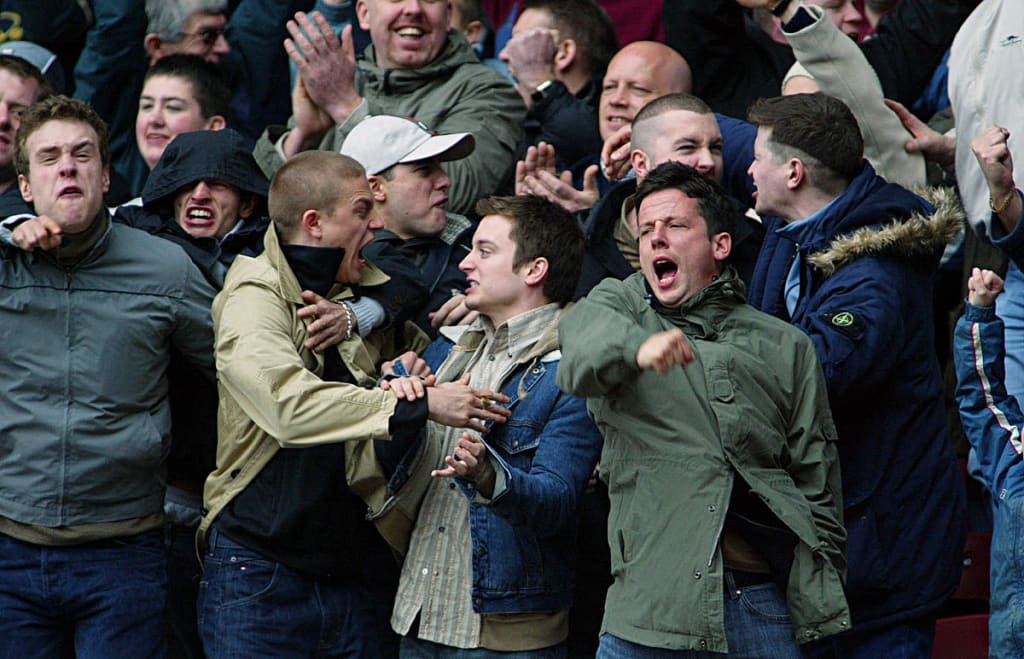 Netflix definitely has it all when it comes to movie genres, sports movies being one. Narrow down your favorite sport, and watch all the sports movies you want!
We have created a list of only the best soccer movies on Netflix. Be inspired, learn more about the athletes you love, and motivate yourself to get up off the couch, just after the credits roll.
Sons of Ben is a documentary film that follows the supporters group of the Philadelpha Union of Major League Soccer, which at the time, did not exist, in hopes to bring a soccer team to their hometown. The movement changed the soccer prescence in Philadelphia permanently.
The film follows their path toward this main goal. As one of the most unique soccer movies on Netflix, it was directed by Jeffrey C. Bell and stars Corey Furlan, Wendell N. Butler, and Don Garber, released in 2016. If this film doesn't fuel your passion for the sport, we don't know what will. It teaches the important believe of never giving up on your goals, not matter to sacrifice.
The Class of '92 is a British documentary film about six Manchester United soccer players; it's considered one of the most inspirational soccer movies on Netflix. Highlighting David Beckham, Nicky Butt, Paul Scholes, Ryan Giggs, Phil Neville, and Gary Neville and their rise to fame, the film portrays the 1992 to 1999 time period from the FA Youth Cup to the Champions League triumph.
Plus, follow the cultural changes that were happening in Great Britain. Viewers can expect interview from the famous Eric Cantona, Zinedine Zidane, Eric Harrison, Prime Minister Tony Blair, and The Stone Roses's bassist, Mani.
Directed by Aljoscha Pause, Trainer! is one of the best soccer movies on Netflix due to its authenticity. The documentary film follows the paths of André Schubert, Stephan Shmidt, and Frank Schmidt throughout their season as German soccer coaches. Viewers get the insight of the training program led by Frank Wormuth, as well as interviews done both a plethora of other established coaches like Hans Meyer, Armin Veh, Thomas Schaaf, and many more.
Released in 2013, the film received positive reviews and even went on to win the Best Soccer Title on Netflix by Paste Magazine of 2017, the VDS Television Prize of 2014 and was nominated for the Adolf Grimme Prize in 2014.
The inspirational storyline of Zlatan Ibrahimovic, famous Swedish International association soccer player, and his coming-of age years is sure to motivate anyone with a spark of athleticism. The documentary begins as Zlatan is still forming into the athlete he is today.
With real footage from his years with Malmö FF an AFC Ajax, interviews where he lets the viewers in on his personal life, viewers watch him grow all the way to his Juventus F.C. breakthrough. You are sure to finish the movie with both respect and sympathy for his struggles to rightful success.
Featured at the International Documentary Film Festival in Amsterdam and the Rouen Nordic Film Festival, Becoming Zlatan is one of the most inspirational soccer movies on Netflix.
Elijah Wood and Charlie Hunnam star in one of the most interesting soccer movies on Netflix. Not interested in documentaries? This drama film highlights the United Kingdom's soccer hooliganism.
Matt Buckner is expelled from Harvard after cocaine is found in his possession, though it was actually his roommate's. His roommate offers him $10,000 to take the blame, and he uses the money to move in with his sister and her family.
Soon after the move, Matt meets Pete, who he later discovers is a soccer hooligan. Soccer supporters of opposing team battle before and after games. What will unravel after Matt's introduction to this world?
Directed by Lexi Alexander, the film inspired two sequels, Green Street 2: Stand Your Ground, and Green Street 3: Never Back Down.
Medi Sadoun played Maxime Belloc, a soccer star, who unfortunately injures himself after an angry episode. He reluctantly returns to his hometown and decides to train young soccer players, who aspire to be sports stars.
As one of the funniest soccer movies on Netflix, it's sure to teach you a lesson or two, while attesting to the struggles that athletes go through, whether it be an injury, or a mind game.
One of the most thrilling drama soccer movies on Netflix, Believe is set in Manchester in 1984. Starring Brian Cox and Jack Smith and directed by David Scheinmann, the film follows an 11-year-old Georgie Gallagher after he has committed a crime. Matt Busby, a legendary manager, takes him under his wing as he comes out of retirement, in order to coach a soccer team of young boys. Plus, it's even inspired by true events.
South Africa's oldest township, Alexandra is home to the FIFA World Cup in 2010. This documentary follows the lives of five natives, Nancy Maradona MAjola, a 17-year-old local soccer star, Isaac 'Shakes' Kungoana, a former national player, Patrick Phunwayo, a current national player, Ricardo 'Rico' Kutumela, the scholarship-winner, and Jacob 'Babes' Bopape, one of the original soccer players of South Africa to make it professionally.
Learn about the culture of soccer in South Africa and how the township is molded through the sport. Directed and written by the talented Nick Fitzhugh, this is one of the most informative soccer movies on Netflix that will teach you beyond the technicals of the sport.
The Brazilian documentary Sunday Ball, or Campo de Jogo, is one of the must-seesoccer movies on Netflix simply because of the passion behind Eryk Rocha's vision. The premise is an amateur soccer game in the Sampaio neighbor of Jio de Janeiro, that is nothing close to boring.
This game is in the midst of a tournament among 14 different rival teams. The documentary is a work of art, focusing mainly on the emotion of the players, rather than strategy. Eryk Rocha's vision is a pure art form.
To finish the list of the best soccer movies on Netflix, we couldn't forget about The Big Green. One of the most lighthearted on the list, this movie will leave you smiling, while still getting plenty of your soccer fix. As Miss Anna, played by Olivia d'Abo, arrives in Texas on a foreign exchange program, she finds the town to be rundown and unhappy.
She comes up with a plan to begin a soccer team to liven things up. However, none of the locals have played before. Will she be able to turn the town around with help from her assistant coach, Sherrif Tom, played by Guttenberg?
This comedy by Walt Disney Pictures was written and directed by Holly Goldberg Sloan and removes the intense anxiety from the soccer movie genre, and replaces it with some lighthearted humor.
About the Creator
Passionate about writing, animals, makeup, movies, friends, family, learning, exercising, and laughing!
Reader insights
Be the first to share your insights about this piece.
Add your insights