Tips & Tricks for a Quick Makeup Look
Quick, Simple and Easy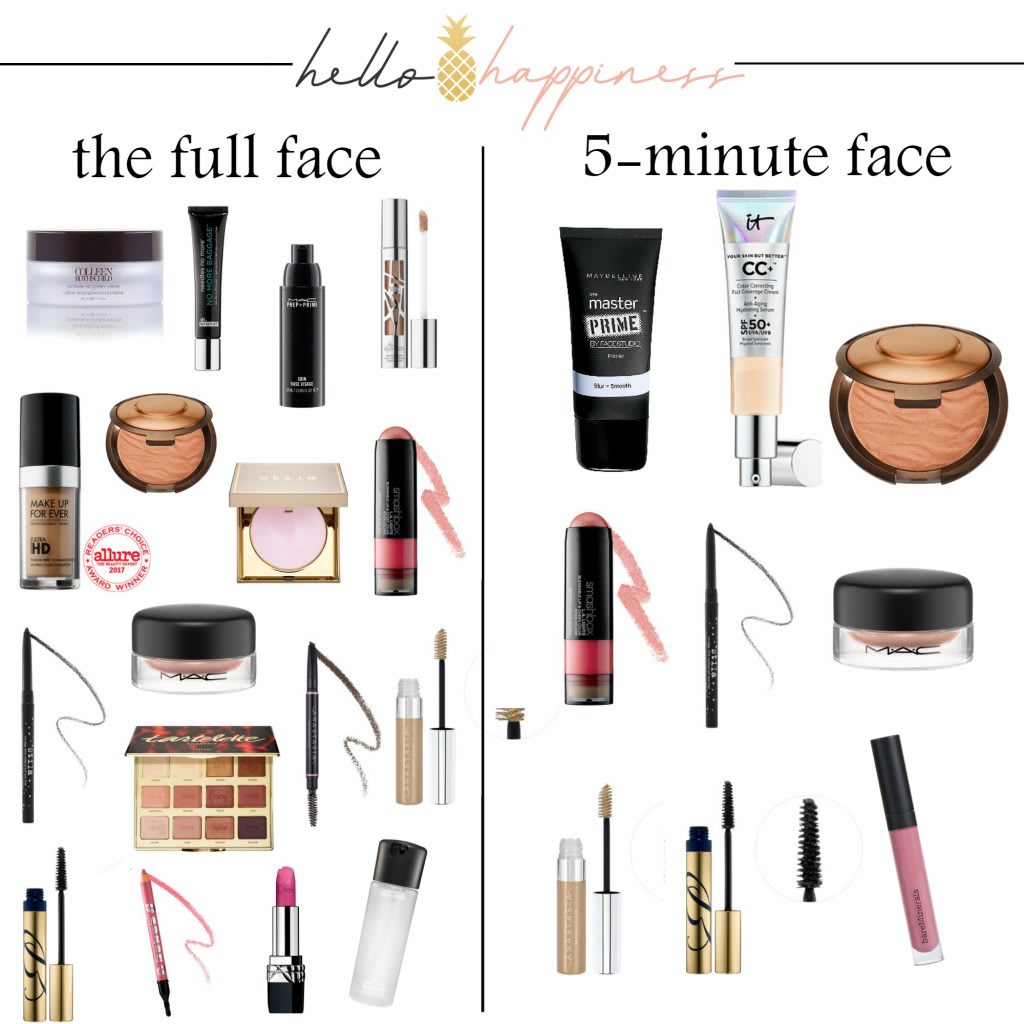 Every woman knows that the longest part of the morning routine is a toss up between picking out the day's outfit and getting one's makeup done. Waking up an hour or two earlier than needed takes so much extra work than what is really needed. Now helping with an outfit is too complicated because each workplace is different and has different dress codes.
A quick makeup look is easy to perfect if you give it enough practice. For a very simple, basic look it really should not take more than five minutes to perfect. The best way to start is to make sure that the area where you do your makeup is laid out in a way that allows for everything to flow. Almost in order of what products you use really is best because then you can move down the line as smoothly as possible.
The other thing to note is that for a simple everyday look you really do not need many products, and you can use certain products for many uses. It all should not look like you are wearing a massive amount of makeup as for the office that is not always appropriate. In a typical day, I use 8-9 products to do my entire face.
The products I use are:
Primer
Concealers
Setting powder
Contour/Bronzer
Blush
Highlighter
Brow definer
Mascara
Now here is where you can save some time. You notice there is no foundation on the list, that is because I use two concealers: one for the highlight shade which goes on under my eyes, center of my forehead and middle of my chin. The other shade is one that more matches my actual face tone. What this does is help keep the base light and not look as heavy. Plus, it saves an extra step of doing your full-face foundation and then concealer on top of that. It is really easy as well to apply all the concealer where needed and then blend it all at once. This allows for it to be a one step process of creating your base, instead of multiple steps which take longer.
The other trick I use is when I need to dress it up a little bit for the office. Sometimes you need a little bit of eyeshadow. But for that you do not always need to reach for an eye shadow palette. For the office, all you need is one or 2 colours. For that I use the contour or bronzer instead and pop it in the crease. It gives the same dimension as a classic neutral shade you find in a palette. To give it a little shimmer then as well, I use some highlighter on the lid for a little extra shimmer. It gives the look of a well put together look with three-fourths of the time spent on it.
If you want, you can always add some eyeliner to the look, and it will bring it up a notch. If that is the case, I would do that first as everyone knows eyeliner is one of the trickiest things to do. In doing it first, this way if you mess up you do not need to take off all your makeup in the process of fixing the eyeliner.
Makeup does not need to be complicated for work. These tips and tricks to make things run faster, will allow you to spend more time sleeping and relaxing in bed. Which is really the more important than spending more time on makeup. The more rest you get the better you will look as you look more rested and energized for the day.