The 11 Best Makeup Primers on the Market
From drugstore saviors to makeup drawer investments, the best makeup primers are products that every beauty guru loves.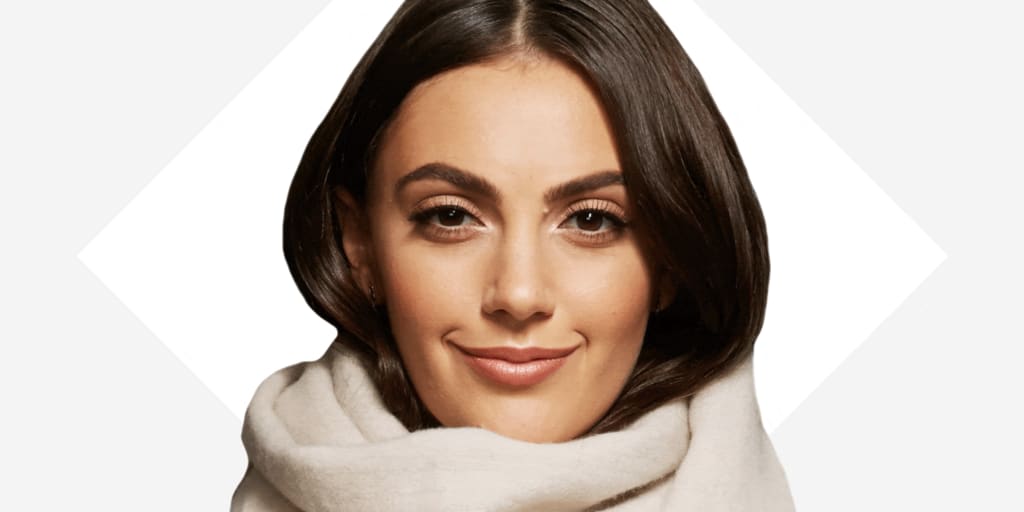 Primers are the superhero that your makeup routine needed yesterday! Regardless of whether you have oily skin, dry skin, or blemishes, there is a primer out there for you. The best makeup primers should make your entire makeup routine easier, and reduce the amount of product you use. With distinguished selections in the makeup game, you'll find everything from makeup artist's favorite luxury brands to drugstore brands that work miracles when you need them most.
Smashbox contains a collection of smooth and blur primers that mask your pores and leaves your skin feeling plush. There's no greasy or oily residue on your face, hands, or brush after using this product, and professional makeup artists rave that it's their primer of choice. The only thing to keep an eye out for with this option is that the packaging is small. You can only purchase an ounce at a time, which seems standard, except you won't be able to get the last eighth out of the container! You would think that Smashbox would at least let you use everything you paid for, but still, it's worth every penny. Consider investing in this primer if you're using it when going out or know that you'll be snapping a ton of pictures. The pros say to let it sit for a minute before applying foundation on top of it for best results.
At about $74 a bottle, this investment will be the envy of all of your friends. The formula works for a variety of skin types, but is best for anyone with dry skin. Typically, those with dry skin over-treat their skin, and this is just another skin product to add to your counter. What makes L'Or stand out as one of the best primers available though is the infusion of gold into the product. The cooling gel has 24-carat gold within it, and it helps skin retain moisture while giving your face an added glow! Use a small amount to cover your full face for an all-day complexion correction.
Would any makeup product roundup be complete without a cameo from Tarte? This primer will get you set for your everyday wear, and last you well into the night as well with its crisp matte setting. Sure a healthy glow is terrific, but we're glad the days of the "dewy look" are gone! This poreless mattifying primer will give you a clean slate to work with every time. At about $32 per tube, it's not drugstore prices, but you're practically ensured to get your money's worth, as a little goes a long way!
Over the last few years with the emergence of the beauty niche and its boom on YouTube, we've learned what each color does when it comes to priming your skin. As one of the best primers available though, Stila delivers a simple blend of white, "nude," and green for complexion correction, pore blurring, and priming action. Stila's One Step Correct isn't for all skin types though. Be careful if you have oily skin, as this primer doesn't cover as well over oily skin. If you're worried about breakouts with oily skins, then it's best to avoid this option. For everyone else, this is a makeup primer that will give you an all day look, creating the perfect environment for your foundation!
Not only does this primer prepare your face for makeup, but it also helps you use less makeup compared to drugstore primers. Dermologica Age Smart has a slight tint that conceals major imperfections while smoothing over your complexion. This is an option that is genuinely for all skin types, including oily skins. Dermologica will leave your skin feeling supple even after you remove it at the end of the day. Coming in at about $52 from Ulta, you can also subscribe for this product from Dermstore and get 15 percent off every recurring purchase. The Age Smart formula uses a strong SPF base to fill in wrinkles and fine lines, as well as large pores. The sunscreen helps protect against further sun damage, and you can wear it alone. Unlike other primers, it doesn't leave a sheen to catch light.
So far this price is the best "bang-for-your-buck" if you consider that it's also the largest container here. Napoleon Perdis isn't just looking to create the best makeup primers; it's also seeking to hydrate and improve the texture of your skin. Makeup meets skincare with this product that caters towards oily skin types. The gel-like texture doesn't sit on top of your skin; it soaks into it, allowing your skin to breathe through the product instead of collect oil underneath it all day. Napoleon Perdis Auto Pilot Pre-Foundation Skin Primer is one of the best primers for your skin's needs, giving you a finish that will make you look flawless in pictures. The formula relies on chamomile, yarrow extract, and vitamin E to reduce inflammation and improve your skin's texture.
Possibly the best makeup primer available, and with a price to match! This face primer has anti-wrinkle benefits, while both smoothing and strengthening your skin. A small bit goes a long way, and the product is meant for full face use to help make the bright pigments in blush, eyeshadow, and highlighters stand out all day long. The fibroblast turnover helps the collagen base to fill in fine lines and wrinkles, making it ideal for anyone starting to worry about new lines showing up!
Ideally, you would use By Terry before a night out or a big event. This French luxury makeup line helps create a flawless canvas for your makeup, but it can sit a little heavy when it comes to everyday use. Instead, create a smooth surface for when you need to stun everyone.
Most people start their makeup education with inexpensive brands such as e.l.f. Cosmetics. For oily skin, uneven skin, and any other skin tone, this blemish control face primer is for those just starting their journey into makeup guru-hood. Instead of trying to invest in products that you might not use correctly, it's best to try out a few different, less expensive options before making a big commitment to a luxury face primer.
That is where e.l.f. comes in to save the day. This primer is inexpensive, but the quality goes above and beyond other drugstore brand options. Makeup artists love how thinly this primer can distribute, offering full face coverage, without losing its lasting power.
This primer will also help you use less foundation, eventually helping your complexion as you're wearing less makeup! Finally, a correcting primer that produces long-lasting results.
No, NYX isn't replicating the effect of any mythological monster. We promise you won't be growing any extra heads! This is, however, a mythical primer when it comes down to price and quality. The price is lovely, as NYX is now a well-known brand that teeters between drugstore and mid-grade makeup, and the primer leaves your skin with a mild sheen because of its moisturizing properties.
The moisture in this primer won't leave your face feeling dry or overwhelmed with heavy makeup. Instead, this primer will help your dry skin recover, while still allowing you to wear your daily makeup. Don't deviate from your usual makeup routine; instead, amp up your game with this face primer to ensure that your foundation, eyeshadow, and blush stay in place all day.
Remember in the 90s when movie stars would woe over their "huge pores?" Well, thanks to the crazy high quality cameras on nearly everyone's phone, we really can see how big your pores are. Luckily, a solution has been found. Dr. Brandt combines daily makeup with deep-level skin care, offering pore refinement while creating a base for your makeup.
This matte primer comes in a small grey tube that is as understated as you could ever imagine. The packaging doesn't speak for the product inside though. When it comes to the best primers for every skin type, a long lasting effect, and, of course, pore refinement, there isn't a better option for red or blemished skin. Dr. Brandt is a well-known name, and always delivers high quality. If you're looking for a primer to invest in that will help smooth your skin and refine your pores, this is the option for you!
Outperforming most other options is Lancôme, a surprising front-runner for the best makeup primers available on the market. La Base Pro is oil free, making it great for oily skin, and its short ingredient's list offers a ton of hydration, too! La Base Pro works for any skin type, offering a matte base so your makeup can stay fresh all day long.
Right from the start, Lancôme is easy to apply to your face, and it creates a smooth surface immediately. It blurs over pores and minor blemishes, making sure that you're always photo ready! This light weight, full coverage primer is a must-have for your makeup drawer. It's great for all skin types and best for everyday use, although you can definitely use it for a night out. Overall, Lancôme is the go-to base for a flawless look.
Reader insights
Be the first to share your insights about this piece.
Add your insights