Best Primers for Every Skin Type
Using a primer as the first step in your makeup routine can make all the difference in both how your makeup looks and how long it lasts; and since there are primers for every skin type out there, that perfect photo-ready look is available to you at the click of a button.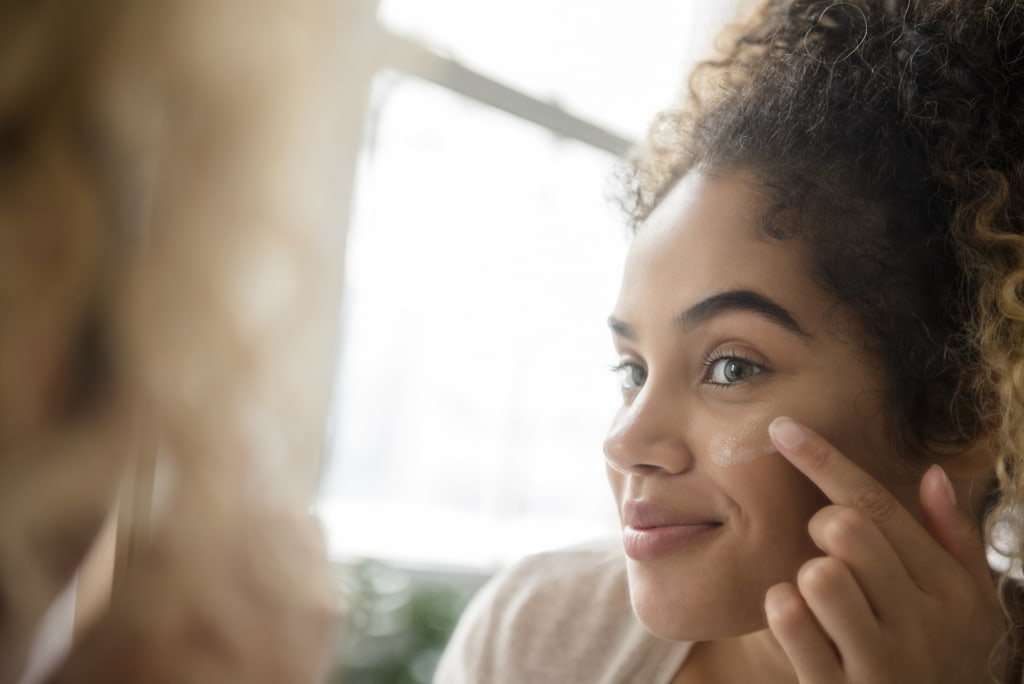 Whether you're trying to correct the skin underneath your makeup, tint the skin to match your tone, or smooth out the skin, a foundation primer or makeup primer can be a lifesaver. Many makeup beginners may not realize the importance and added benefit of a quality makeup primer, and in adding that extra effect, you really complete your makeup routine. It should be no surprise that it is important to recognize what you are looking for. It should also be no surprise to you that there are primers for every skin type. Each primer can be used to protect the face when putting on makeup, so the sooner you figure out your needs, you'll see just how beneficial these primers can be.
The Pores No More Refiner Primer by Dr. Brandt Skincare is one of the best mattifying primers for oily, dry, and combination skin. This photo finish primer will give the skin a matte finish and reduces large pores while preventing makeup from clogging them. This formula has a velvet feel and will give the skin a dewy finish so that makeup will easily go on top it and look as smooth as ever.
The Silk Canvas Protective Primer by Tatcha is also a great primer for every skin type, and it is particularly great on acne prone skin because it will prevent breakouts that occur from makeup clogging the pores. This product is non-comedogenic and dermatologist tested, and is inspired by the Japanese Silk Canvas, which is when Japanese women press wax on their faces to begin their makeup. Another great thing about Tatcha is their dedication to supporting the Room to Read literacy foundation with their products.
The Photo Finish Foundation Primer by Smashbox is one of the most reputable color correcting primers around, and many makeup artists swear by the Smashbox brand as having many primers for your skin's needs. This photo finish primer will smooth out any fine lines and wrinkles, and reduce the look of large pores as well. Using this primer allows make up to go on smooth, and keeps oily skin and acne prone skin at bay. Smashbox makes primers for every skin type and for every issue you may have, so they are definitely a brand worth considering.
The Veil Mineral Primer by Hourglass is a great oil-free primer that will reduce large pores, fine lines, and wrinkles. This primer will also work to prevent acne from forming on the skin because it creates a barrier between your foundation and your skin. Along with all the typical ingredients, which give this product its typical dewy finish and consistency like most excellent mattifying primers, this primer also has anti-aging ingredients including SPF 15 to keep your skin protected from the sun and feeling younger than ever, especially when combined with any of these Sephora products that will rescue your face from sun damage.
The Skintune Blur Perfecting Primer Serum by FARSALI is an interesting product because it is a combination between a perfecting primer and a hydrating serum. It has a lightweight feel and a powder-like finish to it, which will keep your skin feeling fresh, even, and youthful. This product contains cucumber extract and Vitamin C as well, which is one of the best anti-aging ingredients out there.
The POREfessional Face Primer by Benefit Cosmetics is one of the most popular primers on the market today. The reason for this is because it works to blur out the pores and imperfections on the face, so that your foundation can go on smoothly and you can look camera ready. This mattifying primer will remove shine and oily skin, and give you that perfect canvas of a face that all people dream of.
The Becca Primer comes in three different finishes—matte, natural, and radiant—depending on what look you're going for. All three of these primers work well on all skin types, including dry skin, oily skin, combination skin, and acne prone skin. These primers are infused with Vitamin E, which will keep the skin tone looking even and bright.
The Hangover Replenishing Face Primer by Too Faced is one of the best primers for every skin type on the market because it combines all of the necessary benefits you need in a primer. It replenishes the skin, covers imperfections with a dewy finish, hydrates the skin, and brightens, all at the same time. This product is cruelty-free and silicone-free unlike some other products on the market, adding an extra element to your makeup needs.
Urban Decay is a well-known and reputable brand, and their Eyeshadow Primer Potion is a fan favorite. This primer works for every skin type, and it is a primer used specifically under eyeshadow to make your favorite colors pop and last all night long, without blending into one another. Eyeshadow can crease really easily and start to blend in the wrong ways if it sits too long on the eye, but with this primer potion, your eyeshadow will sit exactly where you want it to for hours on end.
Lastly, one of the highest quality primers for every skin type that includes a tint to it is the BB Tinted Treatment 12-Hour Primer by Tarte. Tarte is a well-trusted brand, and their tinted primer is one of the best BB creams for pale skin, while also being the primer under your foundation that you need. This primer has SPF 30 in it for added protection from the sun, and it has a matte finish, so it's perfect for oily skin, combination skin, and acne-prone skin.
All of these primers work well on every skin type, will keep your skin glowing, and your makeup lasting all night long. Primer is a step in your makeup routine that you don't want to miss, so make sure to check out some of these amazing brands at Sephora to ensure your makeup is spot on, all of the time.
Reader insights
Be the first to share your insights about this piece.
Add your insights