Best BB Creams for Pale Skin
From burns to orangey lines, pale skin can be a nuisance to makeup. Here are the best light BB creams for pale skin.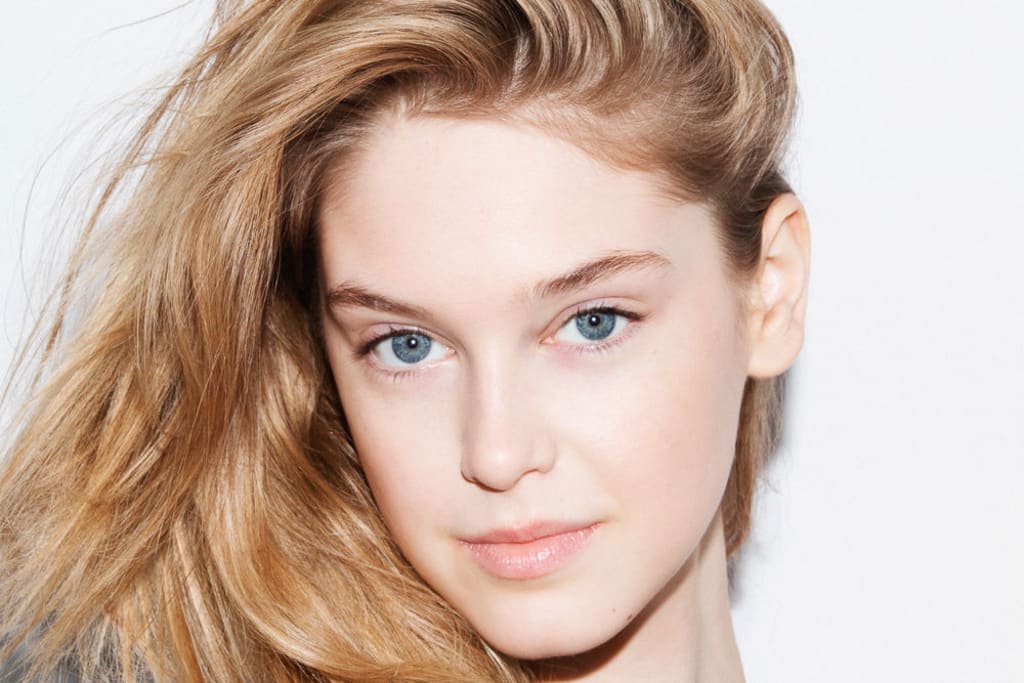 Having extremely pale skin can be a nightmare when it comes to foundations and BB or CC creams. Even the lightest shades of many popular brands or beauty lines come out looking, well, like you're wearing makeup—and makeup that doesn't match your face, at that. So to hopefully save you the frustration of buying BB cream after BB cream, looking like you tried for a bad self-tan, and generally hating the whole process, here are some of the best BB creams for pale skin.
Maybelline's BB Pure Beauty Balm is the perfect, light-coverage, moisturizing cream for pale faces and sensitive skin. Running generally just around $6 to $7, it's also a high-quality option for a short budget. It instantly reduces the prominence of pores and blemishes, and evens any redness or splotches. It's 2 percent salicylic acid formula and moisturizing properties also makes it a great option for acne-prone skin. The lightest shades, a pink-tinted and yellow-tinted option, will adjust to your own skin tone for the perfect match. They also have alternatives, BB Fresh and CC creams, all of which offer SPF 30 protection along with their skin-evening properties, for perfect, long-lasting skin care and appearance. This is one of those foundations you absolutely need.
This SPF 35 BB Cream from Bobbi Brown offers multiple BB creams for pale skin. If simply finding a cream light enough for your complexion is the struggle, the "extra light" option is one of the fairest BB creams you'll find. For perspective, their "fair" tone isn't even the second lightest—it's third. So it's clear that this line offers great options for pale skin. And with its light formula and matte finish, it plays the dual role of easily covering and hiding imperfections, blemishes, and uneven splotches, and brightening and moisturizing your skin for long-term improvement.
Professional Makeup BB Cream from NYX is a brightening beauty balm that offers a range of benefits for your skin and appearance. Although it does only come in three shades, the lightest is the perfect BB cream for pale skin. Its moisturizing formula is perfect for dry to normal skin, and is a perfect alternative to heavier, acne-inducing foundations. And because of its light coverage, you get all of the blemish-diminishing, skin-tone-evening benefits, while more or less guaranteeing a match, as its designed to adjust and fit to your individual skin tone within a wide range, all while hiding imperfections and providing long-lasting, radiant, moisturized skin. Mix it with NYX's total control drop foundation, one of the best and cheap foundations for pale skin, and feel confident all day long.
Packed with antioxidants, Paris Magic from L'Oreal is one of the best BB creams for pale skin for those who also suffer from drying, sun damage, and aging lines. Formulated for light, sensitive skin, it evens your tone, covers blemishes and lines, and moisturizes your face for long-term radiance. However, it doesn't moisturize through pore-clogging oils, but rather through vitamins C & E, making it an ideal option for those with acne-prone skin or naturally oily skin. For those with naturally drier skin, too, it provides the same even coverage, and can easily be supplemented with a moisturizer of your choice.
Camera Ready BB Cream by Smashbox has a shade for every skin tone. Given its formula that adjusts to your particular skin needs, you're pretty much guaranteed to find what you need in one of the eight options, which account for lightness and darkness of skin as well as pink, yellow, and olive tints. The light formula can provide a basic, thin layer of evening shade, or be built up to a more foundation-like effect. It's also formulated for long-term benefits by providing SPF 35 protection from damaging sun rays, long-term moisturizing capabilities, and anti-aging reduction of fine lines, dry skin, and splotchiness. It's also completely vegan and cruelty-free, so your beauty will be entirely guilt-free.
This tinted primer offers SPF 30 protection in a few light shades, from fair to light to medium/light. It can be used either as a primer for your foundation, offering UV ray protection and long-lasting, full-coverage tint, or as a light alternative to foundation in and of itself. Or, of course, a thicker layer can provide a medium coverage coat to hide imperfections, without relying on heavy foundation that can irritate acne-prone skin. This beauty balm offers both short term and long term benefits to your skin, acting as a blemish balm for pores, acne scars and pimples, and redness, as well as offering long term hydration that diminishes aging lines, moisturizes dry skin, and offers anti-aging lift and fine line reduction. Most of the best primers for your skin's needspale in comparison to this BB cream by Tarte.
BareMinerals offers an all-in-one, perfect-for-all-skin-types formula for reducing blemishes and imperfections, hydrating skin, and protecting your face from both sun damage and acne. It triples as a moisturizer, primer, and beauty balm. In the short-term, it evens the skin tone, covers pores, acne, and acne scars, and even reduces the appearance of fine lines. In the long-term, it moisturizes against dry, flaking skin, and protects against acne-inducing oils that clog your pores and cause major blemishes. This acts on its own as a beauty balm to improve the appearance of your skin, or acts just as well as a primer for your daily foundation, preparing your skin for perfect tone and evenness.
Clinique's age-defense BB cream for pale skin is designed especially to combat the aging effects of time. It's a particularly light BB cream, designed primarily to prevent the fine lines and dry skin with light, long-lasting coverage. It moisturizes with antioxidants, which help prevent fine lines and pores, without clogging up your skin or feeling heavy and thick. This formula is especially beneficial for those with oily skin, and will help prevent oil-induced acne and breakouts, as well as simply avoiding that icky, oily feeling. The miracle skin perfector smooths and protects, without damaging or clogging your skin.
With options in ivory-to-fair and fair-to-light, Neutrogena's Healthy Skin Anti-Aging Perfector works perfectly in place of, or under your regular foundation, offering moderate SPF coverage and a sheer, tinted formula to even your skin tone, diminish the appearance of fine lines, pores, redness, and blemishes, and moisturize for long-term improvement. It does well as a primer, or a very mild tinted-moisturizer-plus for normal skin, utilizing Retinol to provide healing skin benefits in addition to a lightly colored tint that helps even and brighten your skin. It's not designed to cover and clog, but rather to create a natural, sheer radiance through light coverage.
Alight Multi-Mineral BB Cream is designed to fit a wide range of skin tones with just one shade, making use of a very light, sheer formula and mineral pigments to automatically adjust to and match your individual skin tone and shade, all while creating a radiant brightening effect, covering blemishes and lines, and hydrating dry skin. This formula is especially meant to make your skin brighter and more luminous, creating a radiant, shimmery effect on any skin tone; making it one of those BB creams for pale skin that goes unparalleled when in comparison to other brands.
About the Creator
Lover of Books, Saxophone, Blogs, and Dogs. Not necessarily in that order. Book blogger at heartofinkandpaper.com.
Reader insights
Be the first to share your insights about this piece.
Add your insights