Rescue Your Face From Sun Damage Using These 4 Sephora Products
Protect that money maker!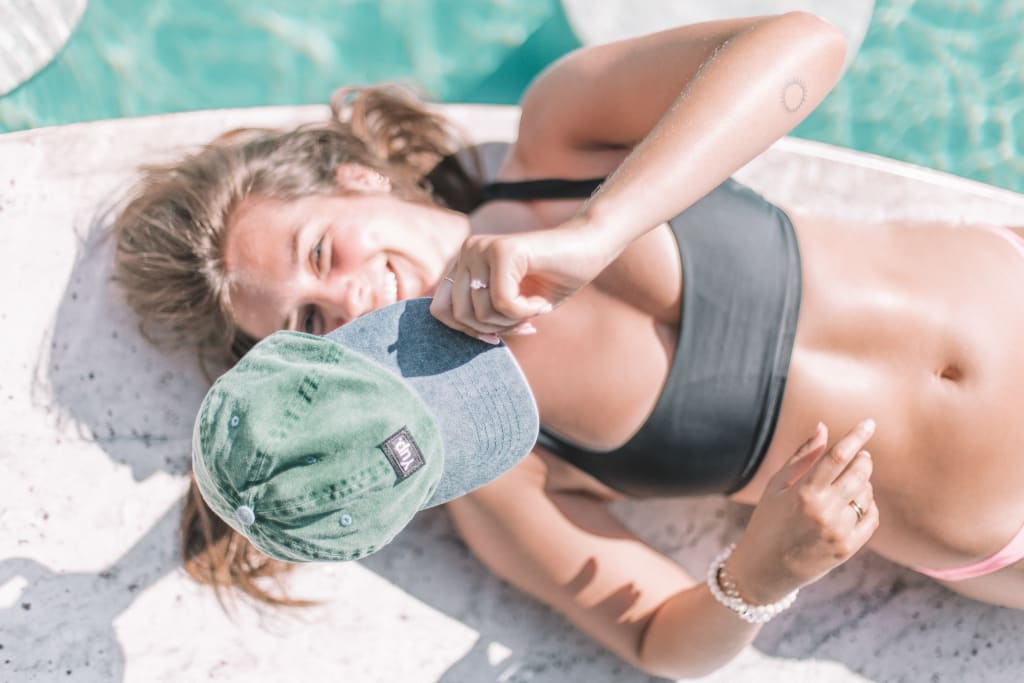 Hello summer! It's finally here after months of dreary winter, plus a really awkward spring with last minute cold fronts in Toronto, Canada. After spending months indoors sitting in front of Netflix, I've developed a whitish Voldemort level of complexion. This time of year usually spells disaster for me as I get caught outdoors without sunscreen or I don't reapply as many times as recommended. This leads to what I refer to as a crispy face. I don't mind a nice tan, but when your face is red as a tomato and looks like you've just stuck it in a pizza oven, it's not as sexy. I've compiled a list of top items from Sephora that will help you nurture that cute face of yours after sun exposure and one item I use to protect my face (can be worn with makeup!). I hope this article helps those of you out there who are currently suffering from too much fun in the sun!
1. Watermelon Scented After Sun Mask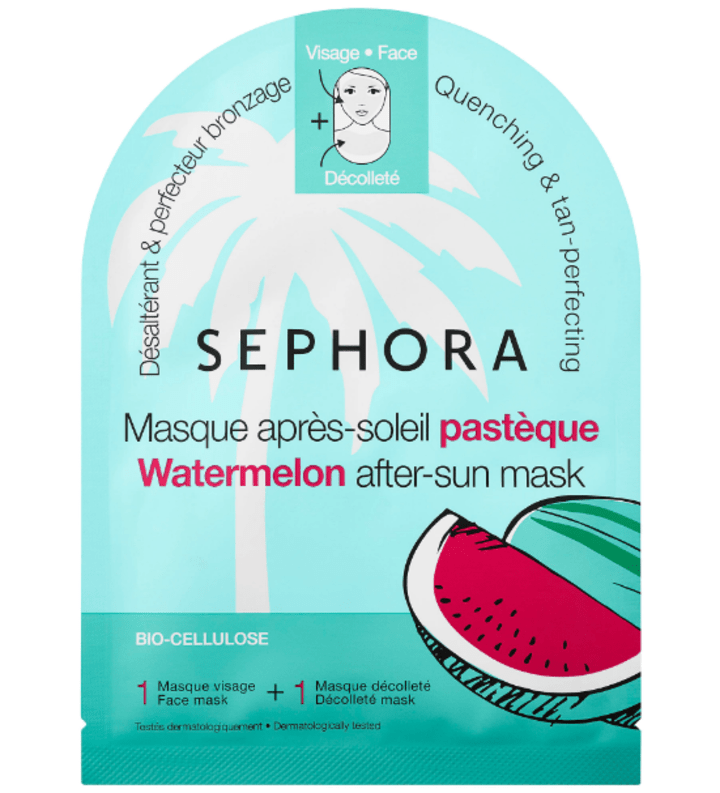 This cooling mask is perfect for quenching your face and decollete after being out in the sun. Making sure your face is hydrated and supple ensures your perfect tan lasts a lot longer and will not peel or fade away as quickly. This will leave your skin feeling refreshed and relaxed!
Why I love it: Cooling and includes your decollete
Good for these skin types: Normal, Oily, Combination, Dry, Sensitive
From: Sephora Collection
Price: $6 CAD
Reviews: 4.5 stars
Link: Watermelon Mask
Item #: 2007193
2. Cucumber Gel Mask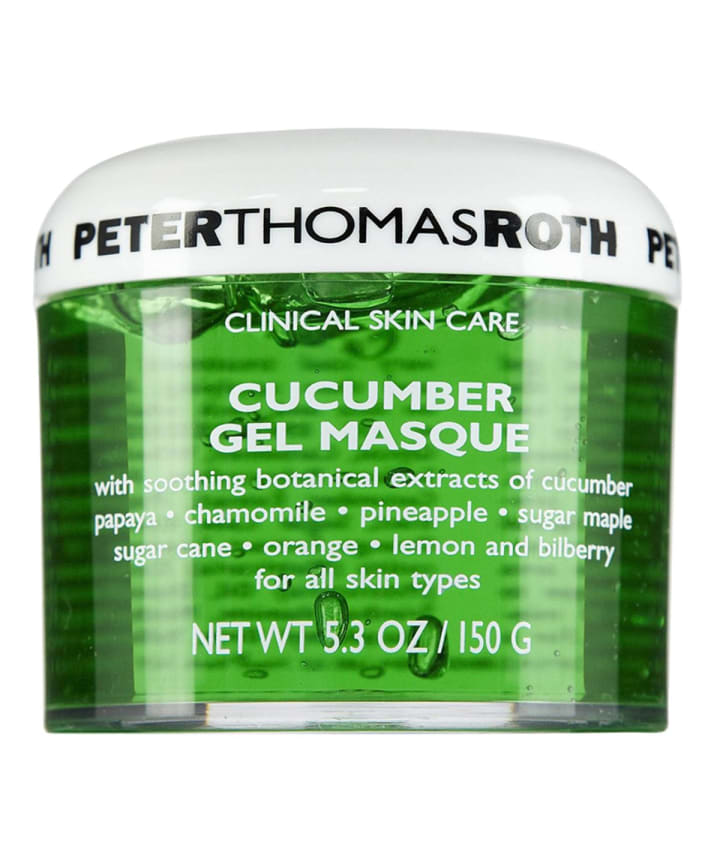 After a long day at the beach, slather on a thick layer of this mask and just marinate in this ultra-gentle cucumber gel from Peter Thomas Roth. It's cooling, moisturizing, and refreshing so it's great for after peels, waxing, and facials. This is recommended for dry irritated skin and will help with redness.
Why I love it: Gel formula can be used for under eye depuffing.
Tip: Try refrigerating it for an extra cooling experience!
From: Peter Thomas Roth
Price: $64 CAD
Reviews: 4 stars
Link: Cucumber Mask
Item #: 1529528
3. Rose Face Mask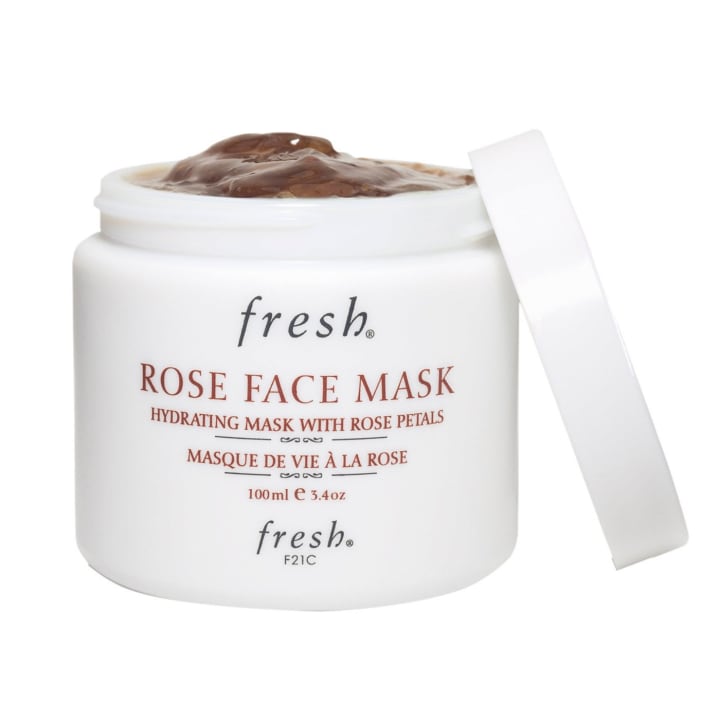 This is a cult favorite at Sephora and I can definitely see why. I actually use this gel mask during the winter when my skin is feeling extra dry and I find that this is perfect for sleeping in. When I wake up in the morning I have toned, supple skin ready for the day ahead of me. This mask smells like roses but in a refreshing and not overly perfume-y way. Apparently, there is an average of two and a half roses per jar! If you aren't a fan of floral smells, then this may not be the mask for you.
This mask has real rose petals, rosewater, and a "smart" algae that deliver optimum moisture. The cucumber and aloe vera gel help to soothe skin while green tea brightens and protects.
Why I love it: Easily sinks into skin for the perfect overnight mask.
Good for these skin types: Normal, Oily, Combination, Dry, Sensitive
From: Fresh
Price: $75 CAD
Reviews: 4 stars
Link: Rose Mask
Item #: 562090
4. Urban Environment Oil-Free UV Protector Broad Spectrum SPF 42 For Face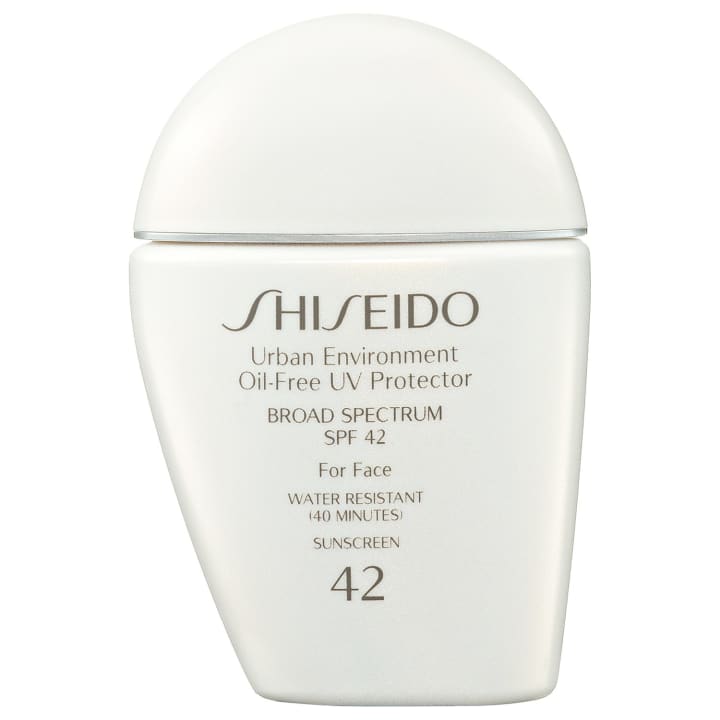 The first step to skincare is to protect your face from harmful UV rays! I cannot stress enough how important it is to wear sunscreen or keep your face out of the sun if you don't want to end up with wrinkles or sunspots.
So, a little about me: I've been blessed with some pretty terrible skin my whole life. It really is a daily struggle trying to keep my blemishes at bay. When I was looking for a sunscreen I wanted one that was not oily (yes I am also really oily) and one that would work for my skin. After a few attempts at drugstore brands like Neutrogena and some pretty terrible clogged pores, I decided to take the plunge and get something high end. This sunscreen is absolutely perfect, it is not oily, sinks right into the skin, does not leave a white tint, and works with makeup!
The only downside would be that this is not waterproof, but usually, for that, I will likely just use a drugstore brand because I go through it so quickly. Shiseido does do a waterproof version of this but I don't know if I would recommend it based on the price point.
This product is noncomedogenic and dermatologist tested.
Why I love it: Not oily and can use under my makeup. A tiny bottle I can throw in my purse to use on the go.
Good for these skin types: Normal, Oily, Combination
From: Shiseido
Price: $40
Reviews: 4.5 stars
Link: Sunscreen
Item #: 1452002
Conclusion
I hope that you've been inspired to try out any of these products to help with sun damage that you've been experiencing this steamy summer. Remember to wear sunscreen every day and reapply when needed. It's important to keep your skin protected from the harmful rays of the sun! Thanks for reading!
Cheers,
Amy Yes