The 10 Best Bronzers for Winter Wear
Bronzing in winter can be risky, but you can pull it off with these bronzers for winter wear.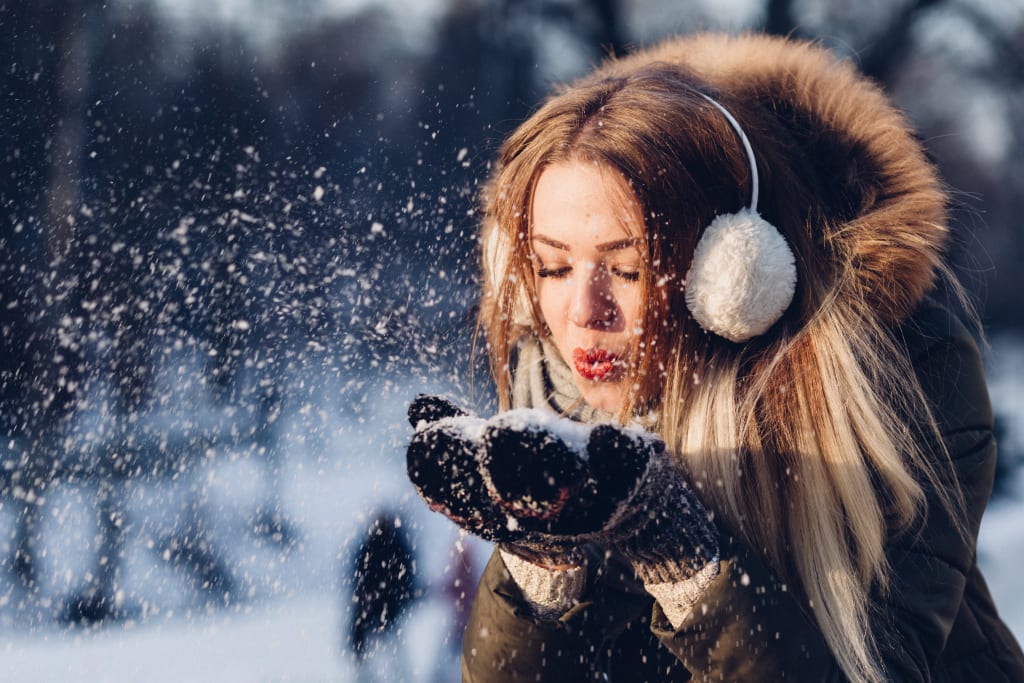 The winter months are hard. Not only does the lack of sunlight give most people seasonal affective disorder, but it does a number on your skin. Sometimes though, overcompensating for the lack of natural light can be worse than staying inside. You don't want to go too crazy with bronzer in the winter months and look like that person, which is why it is so important to find ways to capture that healthy, sun-kissed glow, even when you haven't seen the sun in months.
Using the right bronzers for winter wear will help you keep your makeup routine simple, and there are plenty of products for you to choose from in order to achieve an imperceptibly natural look. Light coverage creme or gel bronzers will blend smoothly into the skin, giving you a natural glow through the winter, and make your skin look just a couple of shades darker than it really is. Just make sure to avoid heavy coats of thick creams or powders during this time, which can look obviously fake and clog up your beautiful skin.
Benefit's Holiday Edition Hoola Matte Bronzer is designed specifically to be one of the best bronzers for winter wear, made with the realization that the winter months can leave your skin looking pasty and dull. Many bronzers turn out looking fake or obviously unnatural against the backdrop of the cold season. The matte finish from Benefit Cosmetics will give you just the bit of extra color that you need to look vibrant even when Vitamin D is hard to come by, but is subtle enough to look realistic in the indoor or sunless venues that you spend your time in during the winter.
Many of the best bronzers for winter wear are bronzing gels, which can easily provide a hint of color and a sun-kissed glow to your face without caking, streaming, mismatching, or otherwise giving the impression that your color isn't natural before you apply the best translucent setting powders for dry skin. TOM FORD's bronzing gel is specifically designed to highlight, not mask, your face's natural beauty and unique features, ensuring it won't hide anything or make you look like a different person. This subtlety is crucial to pulling off bronzers during the winter months, as a heavier bronzer will be much more obvious, rather than merely providing the dash of color you need to bring out your best features.
You have to hand it to Elizabeth Arden; this spa-approved makeup company really knows how to make impeccable bronzers for winter wear. This mineral powder is easy to layer, easier to blend, and somehow manages to avoid the "flour-y" look that most powders have during the winter. It's long wearing, rich in color, and yet still works with even the palest skin tones. What more could you want?
Every makeup savvy woman should have a color and contour bronzer stick in their purse. The matte stick allows you to carefully apply a bit of color with a light hand, and can be easily carried with you for quick touch-ups or long travels. Used correctly, this bronzer stick provides you a subtle winter glow that speaks of health and happiness, while staying quick and easy to apply in a pinch. The cream-gel product comes with a handy blending brush so you can be sure that your makeup is fully incorporated into your desired look. Without needing extra products or tools to get yourself ready for whatever occasion, whether it's date night, work, or any other outing, this duo by trèStiQue will be sure to please.
Powder bronzers are very difficult to wear in the winter, especially if you have dry skin. Unless they are exceptionally high quality, they tend to look chalky on wearers. If you are worried about the moisture-zapping properties of harsh winter air, the Buriti Bronzer is a good option. It's designed to be universally flattering and even works as a natural-looking highlighter for dark skin tones. The creamy, blend-able texture will never let you down, highlighting any of the best BB creams for pale skin you may already be using.
BareMineral's Invisible Bronzer powder is the perfect kind of fine, light bronzer for winter wear. Rather than opting for high pigmentation (which can turn out looking fake, orange, and overdone when wearing bronzers), this formula uses fine pearls to catch light and create the kind of glow you can otherwise only get from the sun, without having to cake on layers of a false color. The sheer, silky powder is also fine enough to blend and match with your skin, while also being able to build up the color with extra layers to get the perfect level of color in your face, giving you a healthy winter glow without looking out of place in the colder, sun-free months of winter.
Murumuru Butter Bronzer from Physicians Formula is just as useful for summer touch-ups as it is a good bronzer for winter wear, making it a perfect all-purpose purchase for any makeup artist. The formula is designed for smoothness, so it moisturizes your face and blends easily, letting you feel luxurious and looking radiant no matter the season or locale. By designing their formula with important fatty acids and vitamins that your face needs to maintain a healthy, year-round glow, Physicians Formula offers a makeup product that doesn't just benefit your skin while its applied, it leaves it softer and smoother after use.
Chanel's reputation is about as golden as you can get, so it just makes sense that they make some of the best bronzers on the market. This easy-to-apply bronzer works well with both lighter skin and darker shades as well. An ideal bronzer for women who want a subtle, streak-free glow, the Soleil Tan de Chanel bronzer is a must for snowbirds that want a summery skin tone.
The new Too Faced collection is a favorite of amateur and professional makeup artists alike, and the matte formula is especially perfect for providing a hint of color to your face in the winter months without making you look out of place when there's no sun to be found. This powder bronzer can be easily layered and built up, so you can adjust your color to perfectly suit your look, locale, and season, making it a versatile option for your tannest summer days or pastiest winter nights. Plus, it's made with real cocoa powder, so your lovely look is sure to be as delicious as it is beautiful.
Another of the best buildable bronzers for winter wear is the Laguna Liquid Bronzer from NARS. This cream formula blends easily and smoothly, and can be combined with and blended into your regular makeup. On the other hand, it can be worn on its own if all you're looking to do is add a hint of color and a winter glow to your cheeks. The best bronzers for winter wear are often soft, liquid formulas that can blended and built up to your desired level of coverage and wear, so that you can be sure you're not going too many shades darker than your natural skin tone when applying it for winter use.