Herbs For Beauty
Behold the secrets to glow...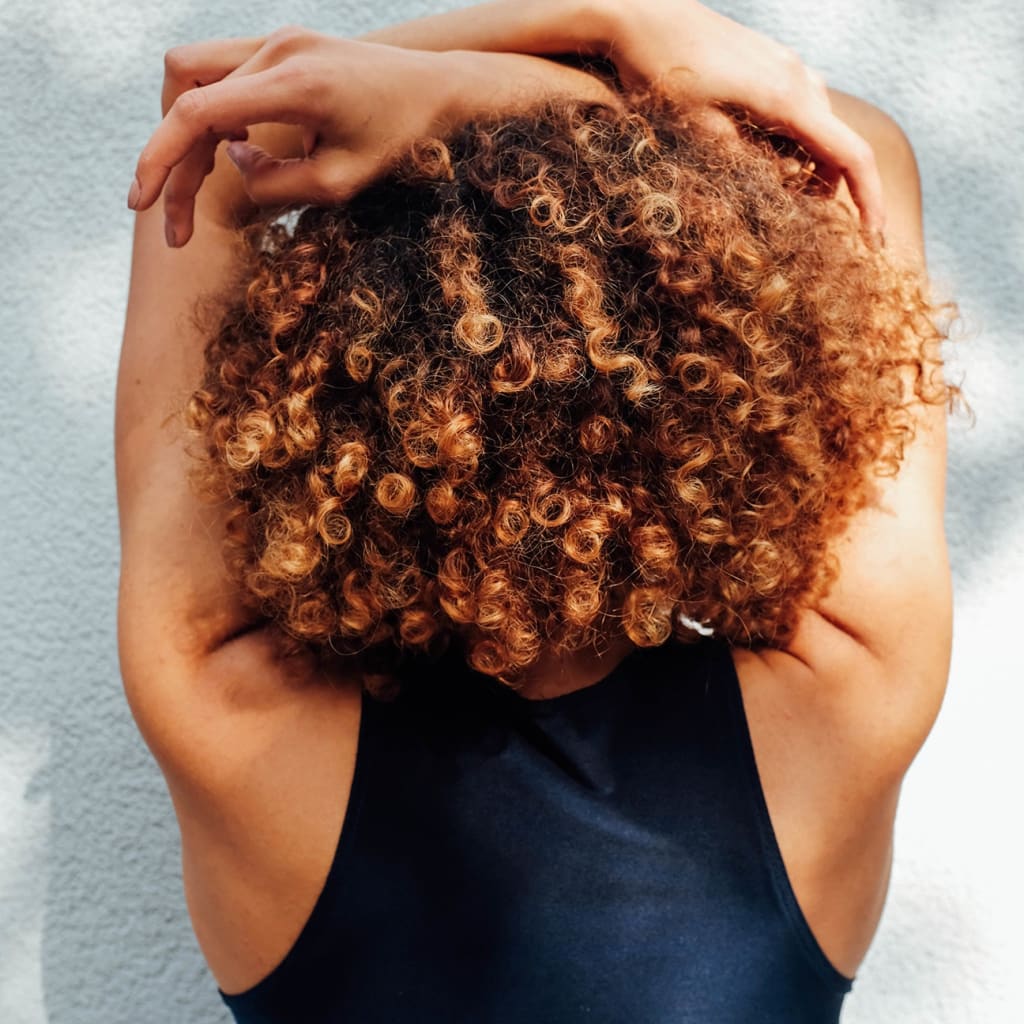 Photo credit: Allure
Growing up, my mother had a difficulty understanding my hair type. As my mother had silky, lengthy hair adaptable to many styles. Whereas, my hair was a unsolved science experiment. As my hair became longer in grade school, the more my mother was confused on how to manage my hair type.
Appreciative of four sisters, my father took on the responsibility of managing my hair type and styling for my school days.
As I've gotten older, I went through the same trials and tribulations of understanding my hair type. After multiple hair treatments, like perms and heat treatments, my hair became damaged. As much as I wanted my hair to be healthy and long, I struggled with the acceptance that I didn't know what to do.
Two years ago, on Christmas Eve, I shaved my head. Yep, G. I. Jane style.
It was uncomfortable at first for me to show out of the house because the people I was around [at that time] were negative and judgmental. In my eyes, I saw my immediate circle to possess the same traits many silently have - "short hair and no hair is NOT beautiful".
What the fuck ever.
As hair trends become a topic of conversation, so does the topic of ways to grow healthy hair, skin and nails.
Two years later, my hair is shoulder length. My appreciation for my hair journey comes from using natural herbs and oils to rejuvenate damage hair follicles, split ends and deep moisturize.c
Here are a few natural herbs and oils I've used along my hair journey.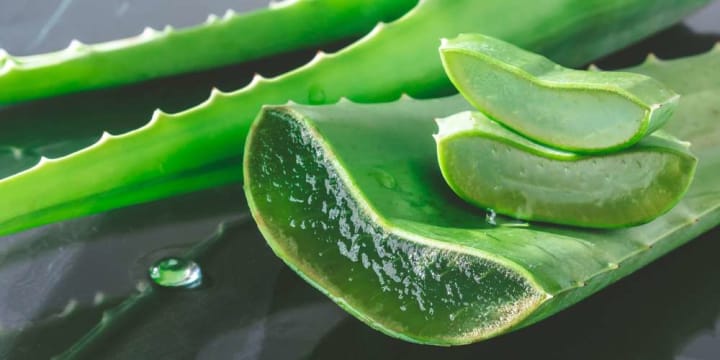 1. Aloe Vera
I can touch and agree with every scalp and hair type that needs moisture - aloe Vera is a huge helper for hair growth!
I have two aloe Vera plants I received as house warming gifts. As they grew, I'm happy they're so versatile with their healing properties.
I use aloe Vera leaves from my aloe Vera plant. Cut off the spiky edges. Then, cut the aloe Vera plant in half. Use the aloe Vera gel inside the leaf. Part your hair in quarters. Apply to your edges and hair roots. Poke the aloe Vera to ooze out the remaining gel. I place a shower cap over my hair for about 30 to 45 minutes PRIOR to shampooing and conditioning.
When I don't want to constantly cut away at my aloe Vera plant, my aloe Vera alternative [and recommendation] is linked below!
The next day, I can feel the difference in the moisture of my hair. I took notice that my hair did NOT itch for days. After the first application [or pre-poo treatment with the aloe Vera], my new hair growth was double!
Adding a pre-poo with aloe Vera can be beneficial for ones suffering from dry and coarse hair. Aloe Vera can also help ones suffering from alopecia.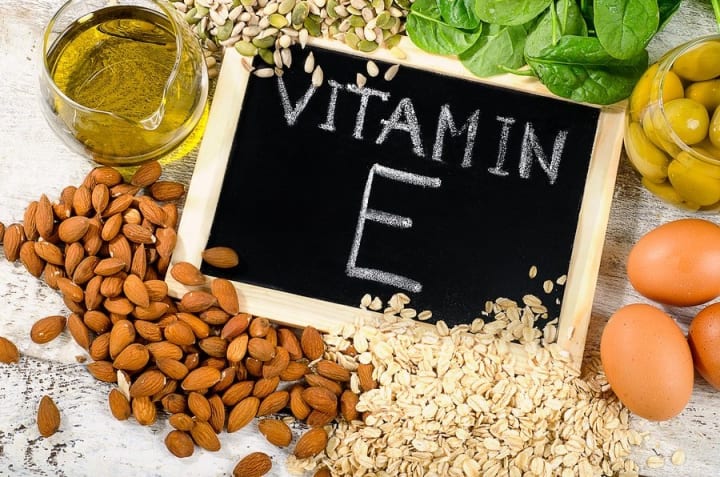 2. Vitamin E
I began adding Vitamin E to my healthy regimen around my early teenage years. Increasing my hair growth with Vitamin E wasn't the goal. Maintaining my hair moisture was vital as I participated in numerous sport and cooking competitions. Between the constant heat and humidity within cooking competitions and sports events, my hair lost a lot of moisturize due to wearing of equipment and glam for conferences thereafter.
Vitamin E's responsibility is to improve the appearance of hair, skin and nails.
Additionally, Vitamin E aids in the healing process from scars and blemishes. It helps with reducing the signs of aging and wrinkles. I love that Vitamin E has helped me keep moisture in my hair and help me look as young as I feel!
You can choose to use Vitamin E in pill form (my method) or oil form. Here's my Vitamin E of choice and recommendation below!
3. Lavender
A friend of mine was who informed me lavender was a great asset to my hair. Knowing I'm a huge tea lover, she told me that consuming lavender as a tea was a great alternative for me.
After doing some research of my own regarding lavender and influencing hair growth, I had to try it!
According to the University of Maryland Medical Center, a study of 86 alopecia participants massaged lavender oil into their scalp over seven months showing hair regrowth.
Lavender has antibacterial properties that cleanses the hair roots. I found lavender to help with moisturizing my hair naturally rather than using heavy greases and oils.
Whether you massaging your scalp with lavender oil or drinking it as a tea, here's my easy way of adding lavender to my beauty regimen:
What herbs and oils do you use to nourish your hair? What's your hair day regimen?
Tip and let me know below!