Get Perfect On-the-Go Touch-Ups With the Lunata Cordless Flat Iron
Say goodbye to flyaways, and hello to Lunata.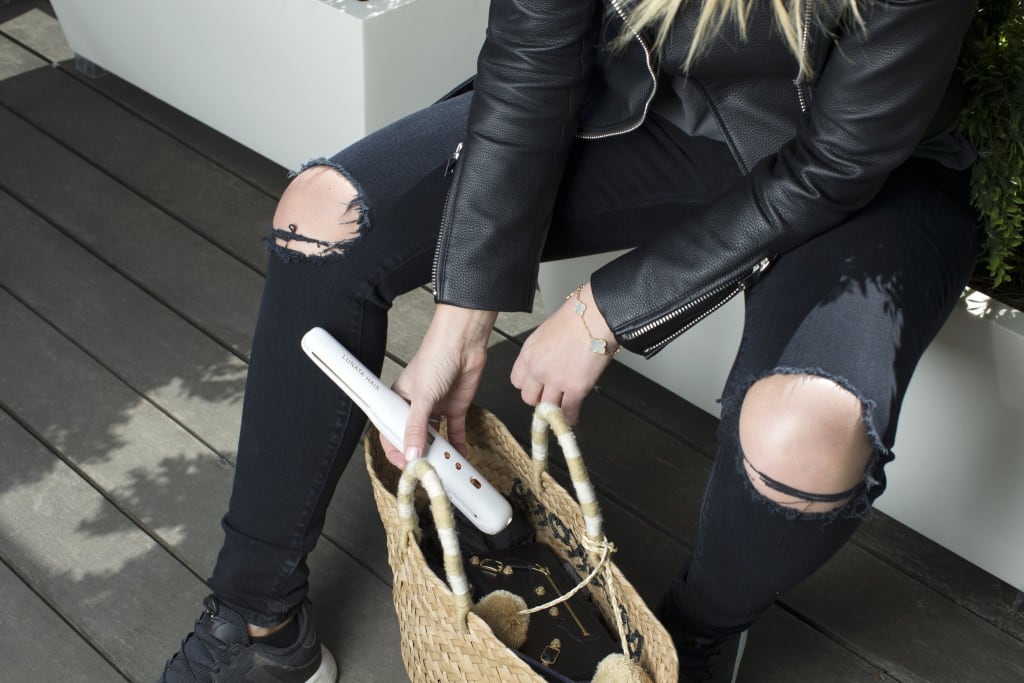 Being a model has meant that I've used a lot of beauty tricks that work on the go. After all, you won't always have time to fix your lip gloss or nail polish when you are traveling back and forth from shoots—and your looks always have to be pretty perfect.
I never had a problem doing makeup touch-ups during more intense shoots. I never even had too much of an issue when it came to wardrobe malfunctions, because one or two safety pins is all you need to fix most apparel.
My biggest issue was my hair. Notice that I said "was." The reason that changed is because I got a Lunata cordless flat iron as part of my everyday modeling bag.
Believe it or not, most models do not have makeup artists on staff.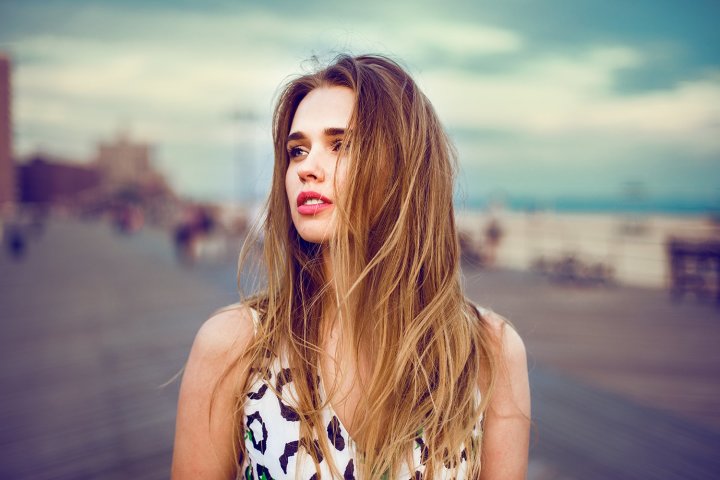 A commonly-held belief by those who are outsiders to the modeling world is that models have their own private makeup artists to help them with shoots. This isn't true!
Freelance models don't typically have makeup artists on set. In fact, they usually do their own hair and makeup for every shoot they have. The only time they'll have a professional do it for them is when a client pays for hair and makeup.
My modeling bag typically involves three outfits: shapewear, makeup, and hair supplies. The only problem? There's usually only so much you can do with your hair.
My hair has a lovely tendency of looking awful on shoot days.
It's like clockwork, really. I book a shoot, then my hair decides to book a bad hair day. Every single time. It's always the same hair problem, too. Without fail, my hair will start to curl up, or worse, get tangled.
Having naturally wavy hair means that my tresses are pretty much confined to being done in a certain style. If I tried to flatten my hair or iron it, it'd get ugly. By the time that I'd get to a shoot, my once-ironed hair would be curly and untamable.
The problem with doing hair and makeup on the go is that you don't always have access to a plug.
You'd be surprised at some of the places where models have shoots. Professional studios are great because they offer so much in terms of hair and makeup prep space.
However, most photoshoots you'll have really aren't going to be in professional studios. There's only so much you can do in front of a white backdrop or in a warehouse, you know.
Many, if not most, of my best shoots were outdoors shoots and street photography. The problem with this is pretty obvious: There's nowhere to plug in a hair straightener when you're outside.
At one of the few shoots with provided hair and makeup I've done, I ran into a hairstylist who was using a Lunata on my hair. I was quick to notice that there were no wires coming out of the flat iron, and asked what was up.
She explained that she uses a Lunata because it's wireless, rechargeable, and allows her work on models' hair on-set, regardless of where the shoot happens to be. Just like that, I was sold on it.
That night, I ordered the Lunata and quickly placed it on my dresser.
The Lunata came in the mail, and I opened the box. It contained the petite handheld styling iron, the charger, as well as a little booklet explaining how to use it. The charger itself looked just as pretty as the Lunata does, and even acts as a display case of sorts.
I plugged in the charger and put the iron in the charging station. It only took a couple of hours to fully charge my iron.
My next shoot, I tossed the Lunata in my bag and headed to the set. I was a little nervous about the Lunata potentially starting to heat up without my knowing, but I quickly realized that won't happen. The cute rose-gold buttons take a bit of effort to actually turn on, so it's not like it'll randomly heat up.
During hair and makeup, the Lunata was able to heat up to 400 degrees without issue. The lowest heat setting that you would get is around 200 degrees, which still is more than enough to do the job.
I was able to put together a new look in minutes, and then pass the iron to another model... and another, and another, and another. Overall, the Lunata Flat Iron took about 30 minutes of constant use from me and the other girls. That was some serious charging power!
Did I mention that we also used it for touch-ups?
Here's the cool thing about the Lunata Flat Iron that I really want to point out: It's amazing at touch ups. Though you can absolutely use it for your entire head of hair, it's also great at just getting those little flyaways or errand hairs to stay put.
After about an hour of shooting, I made a beeline for the flat iron. My hair was really that persnickety, and yes, the Lunata saved it.
Did you ever notice how many flat irons will leave your hair looking great one moment, only to turn your hair into a matted disaster the next time you use it? I call those low-end flat irons "busters," because they make your hair look busted the day after.
The Lunata flat iron has negative ion coating, which helps close the cuticle of your hair. This helps your hair stay shiny and healthy, even though it's being exposed to high heat.
The Lunata isn't like other flat irons, even when it comes to its uses. You see, it does more than straighten hair thanks to its unique ergonomic design. You can wrap your hair around it for curls, twist it for waves, or just use it to tame cowlicks.
Considering how useful it is, it's not surprising that the Lunata has a serious cult following among models and influencers. I mean, let's just face it. Versatility is crucial in the modeling world—even among Instagram models.
Of course, you don't have to be a model to appreciate the Lunata's usefulness.
I might be a model, but that doesn't mean all of the Lunata's users are. The truth is that anyone can use this flat iron and enjoy the results. The only real requirement you need to enjoy using it is to want to have flawless hair on the go.
hair

Sasha Konikovo
Born in the Ukraine and currently a citizen of New York City, Sasha Konikovo has become obsessed with makeup, fashion, and anything that keeps her svelte figure looking sharp. She hopes to marry a billionaire and have a lifestyle like Paris Hilton soon enough.
See all posts by Sasha Konikovo →