Best New Year's Eve Makeup Products to Buy
Looking for New Year's Eve makeup that will wow the crowds and keep you looking glam? These are some of the cooler choices you can grab.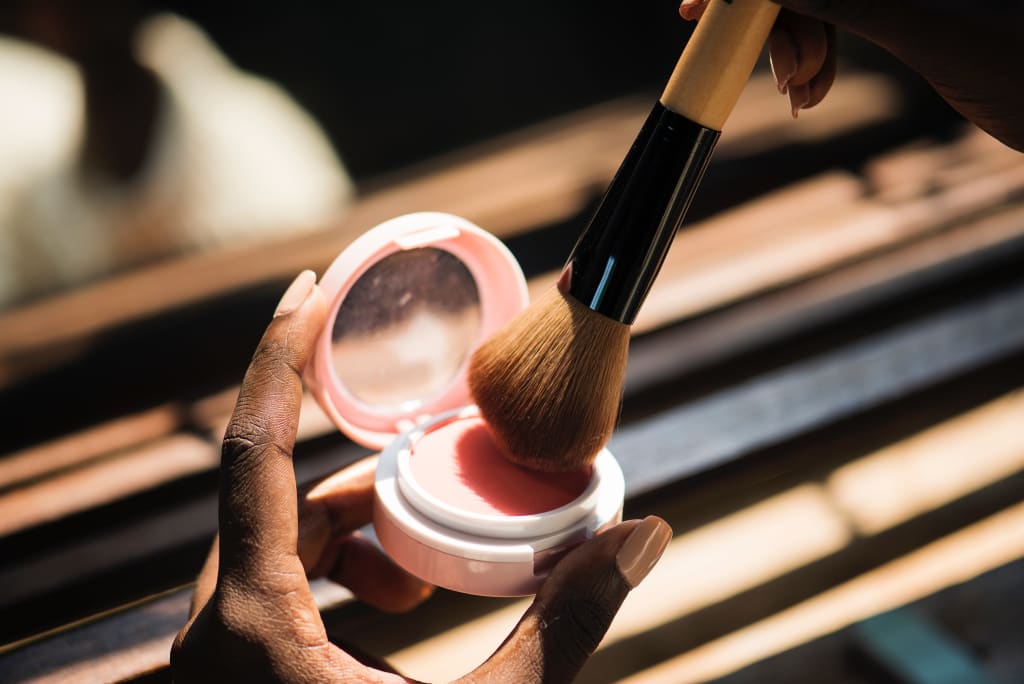 If you're anything like me, you take New Year's Eve as a makeup challenge. It's the best time of year to sport your wildest looks them without turning into Halloween special effects. So, why not enjoy it to its fullest extent?
New Year's Eve is one of the best days to party the night away and maybe spend some time being hungover afterwards. It's a night when people enjoy waiting until the ball drops, and where everyone is decked out in the finest gear they can find.
If you want to make a really good entrance, it's best to have a New Year's Eve makeup look that's glitzy, glamorous, and tons of fun. Thankfully, it's the perfect time of year to stock up on makeup that gives you that glamorous edge.
These kickass products will kick your night look up a notch, and make people wonder if you're a professional makeup artist too.
The easiest way to make your New Year's Eve makeup stand out is to add a splash of bright color around your eyes. Few palates make it as easy to do (or as affordable) as NYX's Ultimate Brights palette.
This has 16 pigments that are party-ready and cover every single color of the rainbow. No matter what shades complement your skin tone, this palette will have at least one or two that will turn your look into a showstopper.
These shades go on smooth and are surprisingly long lasting. You really can't go wrong with them.
Tarte's limited edition Rainforest of the Sea line has become one of the most in-demand eyeshadow palettes of the season. The entire line is designed to create moisturizing makeup products that nourish your skin and keep your look intact.
This glittery palette is a perfect choice for people who want to add a little shimmer to a vampy, sultry smokey eye look. This palate may be a bit pricey, but it's also a great palate for just about every occasion—even if it's not celebrating a new year.
What says "celebration" like glitter? Not much. Glitter and shimmer are the perfect effects for any celebratory look.
Glitter Bomb is Too Faced's most epic makeup palette for nightlife looks. This palate offers up eight glitzy, vibrant shades of glitter eyeshadow, plus two base shadows for that layered effect people adore.
If you're looking to kick up the glam or just add a little prismatic effect to your look, this is one of the best eyeshadow palettes for the job. Best of all, these glitter eye shadows that actually stay put are party-proof, and will stay on all night.
Stila has always made wonderful makeup palettes that involve shimmer and shine, but they really took it to another level when they created this highlighting palette.
These three shades will help your cheekbones stand out while also giving you an otherworldly, beautiful twist to your look. It's a subtle change that makes a world of difference once the party lights hit your face.
Urban Decay's a brand that's a beauty industry darling for good reason. They have some of the most innovative cosmetics on the market, especially when it comes to high pigmentation and glitter effects.
Glam rockers love this brand, and so will you when you check out this awesome trio of glitter liners. A simple swipe of the wand is all you need for a jewel-encrusted cat eye that will turn heads and look spectacular on camera.
I'm going to assume that you already have a favorite lipstick or lip gloss that you know suits you well and works your vibe. If you're looking for a way to turn your regular favorite shade into something worthy of New Year's Eve makeup, you might want to try a lip topper.
Lip toppers are products that are placed on top of your favorite lip color—or on your lips directly—to produce a special effect. This glitter topper looks amazing on just about every skin tone, and also will stick the entire night through.
Dose of Colors just started rolling out with a dynamic duo that will work wonders when you want to add a pinch of glitz to your look. Their Eyedeal Duo is set that comes with both makeup primer and loose pigment—and it's unlike any other on the market.
The primer itself is made to help complement the shade of pigment you get and give your glittery eyeshadow an extra level of dimension. One might even call it "eye-deal."
Nothing quite says "New Year's Eve makeup" like a big ol' tub of body glitter. You can apply it anywhere you want and get that "fresh out of a confetti-laden party" look with ease.
Over the years, body glitter gel has been pretty poor quality. It always seems greasy, or if it's not greasy, has that chalky texture that makes skin feel awful. Or worse, you might find body glitter that ends up peeling off like a sunburn–yuck!
Unicorn Snot made beauty news headlines because it's a glitter gel that doesn't suck, stays where it's supposed to stay, and also keeps your skin feeling great. Need I say any more?
If you're looking for a more extreme body glitter kit, then you may have to look for music festival-style glitter instead. This Chunky Unicorn Glitter works very well with just about any glitter primer on the market and adds a surreal, faerie-like touch to your New Year's makeup look.
I strongly suggest using this on your cheekbones, or as body glitter around your arms and chest. It's an eye-catching detail that will look heavenly as the ball drops and you party hard.
You know, you don't have to be sitting in the middle of summer to enjoy a sun-kissed glow. For those of us who aren't total snowbirds, having a nice metallic bronzer can bring out a new level of elegance to a winter look that would otherwise blend in with the crowd.
This glow kit is subtle enough to be worn daily, but still offers enough pigment to make every picture you take Instagram-ready. Versatile yet easy to use, the Sun Dipped Glow Kit is a great purchase regardless of what event you're attending.
Shimmery, slightly golden yet totally pink, Siren is a metallic lip color that screams decadence in the best way possible. It's got that camera-ready look that is universally appealing, and better still, it stays on for the entire night.
Like others on this list, this lip color is one of the better choices for people who want New Year's Eve makeup that can also be used year round. Metallics are cool like that.