Best Face Highlighters for Every Budget
Be sure to own nothing but the best face highlighters in your makeup collection, and you'll glow!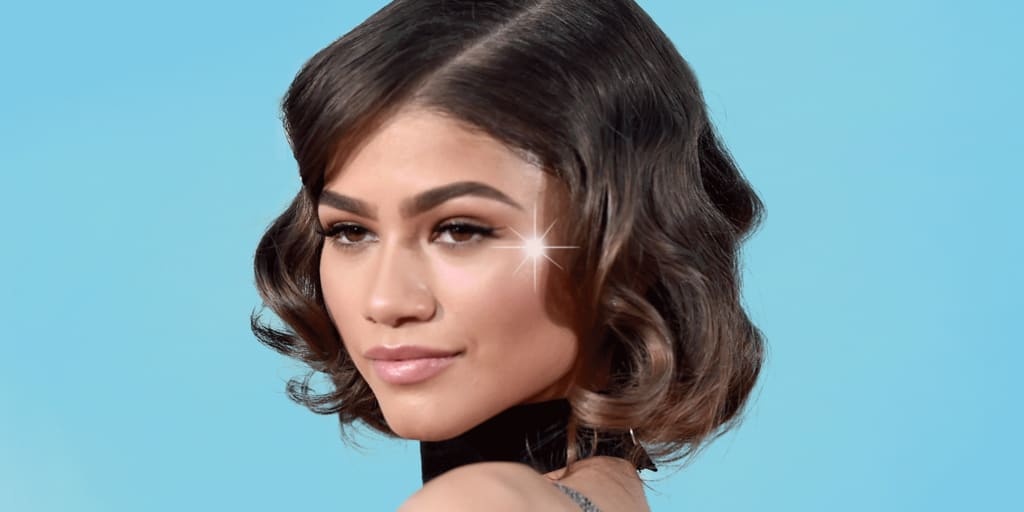 The newest and most popular trend in the beauty industry is highlighting. With that being said, there is an overwhelming amount of new products from every brand. The market is filled with collaborations that are trying to out-do the next.
How do you know what is the best of the best? We did the hard work for you. Just pick your favorite from this list of 10, and you've found your perfect highlight. You'll be glowing in no time!
We're starting off this list of the best face highlights with a drugstore option. That is to prove a point. The best highlights do not have to be $80. There might be an amazing option for those of you who are comfortable spending money like that, but beauty lovers do not have to be trapped into purchasing high-end highlight.
This liquid highlight holds its own against high-end brands like Nars. Compared to the Devotee highlighting blush by Nars and Blonde by Fenty Beauty, this illuminator packs a punch that not only illuminates the skin, but enhances features like the cupids bow, cheekbones, and wherever you choose to use it.
With peachy, pink, yellow, or blue tones, there are plenty of options for any skin tone and undertone. Plus, it doesn't feel like you're wearing a ton of product with its lightweight formula.
A huge collaboration between beauty guru Jaclyn Hill and Becca Cosmetics made beauty industry history with Champagne Pop. This is one of the best face highlighters because of how neutral the color is. The pressed highlight will bring light to any skin tone with extremely high pigment.
Apply to the cheekbones, under the browbone, down the bridge of the nose, and in the inner corner of the eyes for the ultimate glow. Just look at any of Jaclyn Hill's Instagram pictures to get a good idea of what champagne pop can do for your skin.
She has said to add a bit of her product on top of any highlight to get it to that next level of glow. The Becca shimmering skin perfectors are also sold in other shades, if champagne isn't your cup of tea.
This is one of the most intricate of the best face highlighters due to the light-reflecting design. Pearls will bring radiance to the skin after application, as well as ingredients like vitamin C, which will naturally lighten the skin and cover imperfections.
Paraben, sulfate, and phthalate-free, this highlight is great for all skin types. It is subtle enough to act as a contour enhancer, but is formulated to be able to build up enough to leave you with a luminous, healthy complexion. There are not many makeup products you can say help your skin while you wear it. It's a win-win situation.
One of the most classic contenders of the best face highlights, MAC's Mineralize Skin Finish is available in an impressive amount of shades. It is best applied with a soft, yet thin highlight brush. This is more of a sheer to medium coverage for those makeup lovers who desire a more natural and soft appearance.
It mixes great on top of foundation, bronzer, and blush, and is one of the top quality highlights in the business. With some subtle glitter and a great overall glow, girls of any skin type will love this highlight.
This product has a different type of consistency compared to the others, but that is what makes the RMS beauty living luminizer one of the best face highlighters. It can be applied with your fingers or brush to wherever you choose.
This can be from your cheekbones, to the corners of your eyes, to the cupid's bow. However, it's without a doubt a blinding highlight and is recommended to be applied sparingly. If you are looking for an intense glow, this is the one for you.
People with skin texture or acne around the areas you would typically apply highlight will likely enjoy a different highlight over this, simply because of the intense pigment. Described as a satin pearl-finish glow, this highlight can even work well on the collarbones, and the tips of your shoulders. It works on all skin tones and comes in multiple shades.
This is another highlight that will give you a bit of skincare with the collaboration of glow and coconut oil. Marc Jacobs gives you the option to either apply a drop or two to your skin or add it directly to your foundation mixture or primer for an under-the-skin-type glow.
While you highlight, you will also be hydrating your skin with one of the best face highlighters to date. When applying, you have the option of either using your fingers or a brush, this is up to your preference!
Another high-end brand highlight, Estee Lauder did not disappoint with their bronze goddess illuminating powder. However, you will be (as they advertized) a beautifully bronzed goddess after a few quick applications of this buttery glow.
Just like Champagne Pop, this is also a great powder highlight to amp up your luminosity. That extra dip of the brush will have you highlighted more than any of your friends. Forget ever getting lost, you'll be able to be found in the dark just because of this addition to your makeup collection.
One of the best face highlighters that is also super affordable, the pure nude highlighter by Essence is easily accessible at Ulta. It's only $4.49, you really can't beat that. And it has been raved about by popular beauty gurus like Kathleen Lights and Casey Holmes.
This highlight gives a natural, lit-from-within, glow that gives your skin a gorgeous luminosity. This is great for people who suffer from texture or problematic skin. A natural, smooth finish is easily accessible with this universal glow.
Before questioning me, this is clearly not a bronzer. The Wet n' Wild line released light shades that are used perfectly as a natural glow. Raved as the most natural highlight among both high end and drugstore products by Kathleen Lights, this product is also extremely affordable.
You can use this illuminator for a soft and creamy glow that have people questioning if you're using makeup, or you're just glowing from within.
It would be a shock if you haven't already heard of this insane highlight. As one of the best face highlighters available, the Cover FX Custom Enhancer Drops is available in four universal shades, and wow do they pack a punch. Next time you are in Sephora or Ulta, take a sample on the back of your hand. You'll realize why they are one of the most intense options for a highlight.
Though they are one of the most expensive brands at $42 per bottle, this product will last you an extremely long time. The drops can be used either mixed into liquid foundation or applied directly to the skin, sparingly. I would say this is the most intense highlight you can get on the market right now. However, you can customize how much glow you want, depending on the occasion.
We had to end this list of the very best face highlights with a fun one. With such an exciting launch as the first release of Fenty Beauty, Rihanna did not play any games when it came to highlights. Especially beautiful on dark skin, her range of colorful highlights will forever be momentous in the beauty industry.
If someone is wearing Trophy Wife, you know they're wearing Trophy Wife. And that reason alone is a perfect one for splurging on this high-end product.
Rihanna's Killawatt freestyle highlighters can even be used as eyeshadows, as well as on the cheekbones, nose, forehead, cupid's bow, collar bones, and inner corner. If yellow isn't your color, she also released more subdued colors like Mean Money, and Lightning Dust.
About the Creator
Proud mom of three chinchillas, hard core Justin Bieber fan, watches Unsolved Murders religiously
Reader insights
Be the first to share your insights about this piece.
Add your insights