14 Indie Makeup Brands You Need to Know
Tired of paying extra money for a name brand? Indie makeup brands offer a lot of awesome looks without the added markup that comes with fame.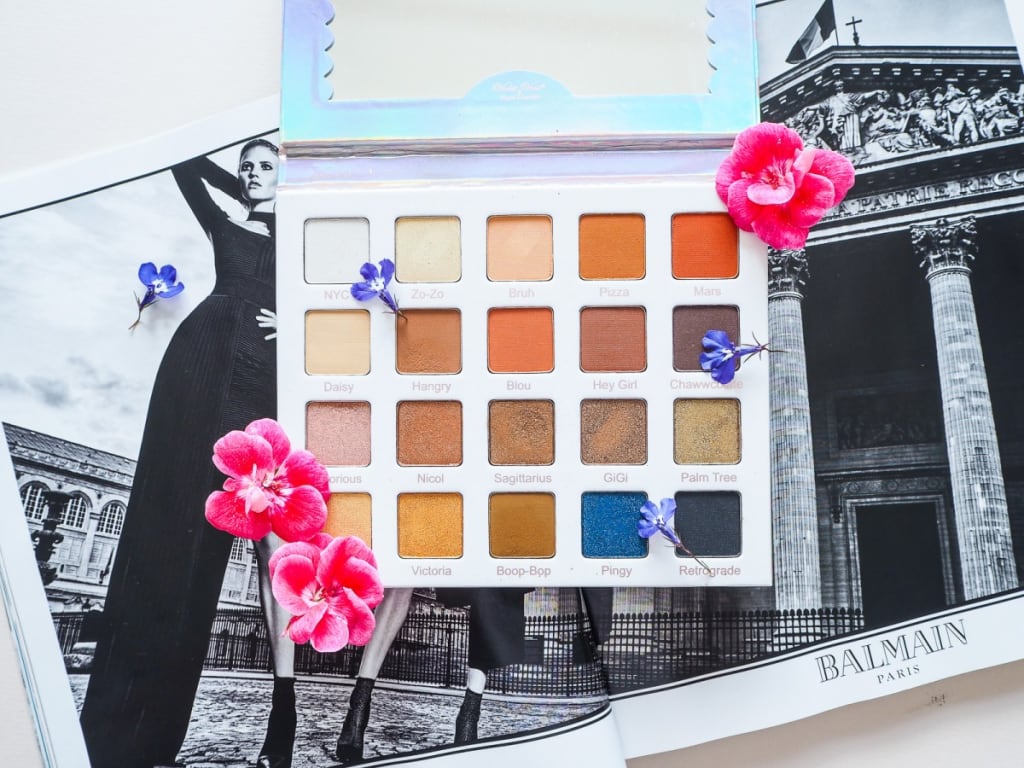 Call me a hipster or call me snooty, but I have a certain soft spot for indie brands. I wear indie fashion designers, I support indie grocery stores, and yes, I support indie makeup brands.
Why? Because indie brands are amazing, and often carry the next big thing before you find it at your local mall. There's also something really admirable about seeing people become independent business owners and actively setting out to change their world.
Honestly, I feel better wearing indie makeup, and part of that is because of the fact that I know I'm supporting a "little guy." Mainstream brands just don't have the soul small businesses do, and yes, indie companies typically set the trends bigger businesses follow.
Looking for new indie brands to scope? Check out these awesome purveyors of pretty pigments.
You might have seen Rude Cosmetics floating around on the net, but have you really checked out their wares? They're a bargain hunter's dream come true. The pigments are bright, they stay on, and they are oh, so blendable.
That being said, this won't be one of the sea of indie makeup brands for too much longer. Recently, Rude Cosmetics started to get attention from Fashion Nova—and we all know what that means. Yep. They're going to be famous.
MAKE Beauty gained its cult following thanks to its amazing cruelty-free, vegan makeup—not to mention its extremely avant-garde Instagram. Their brand is all about letting you choose the rules you want to follow when it comes to beauty.
Their shades run the gamut from the natural to the striking. No matter what you choose, you can rest assured that it'll look phenomenal on you.
Glamorous to the core, Winky Lux was started by a model with serious business sense. Since its beginnings, Winky Lux has managed to make a name for itself that most other indie makeup brands wish they could mimic.
You remember seeing those little flower lipsticks that went viral a while back? That was Winky Lux's work. Remember seeing those little "lip pills" that would carry super-high pigmented lip color that went viral? Also Winky Lux.
The risks they take could have easily transformed into some of the most unusual lipstick trends of all time; but you gotta hand it to them, they know how to make some seriously impressive pigments.
If there's one thing that I love seeing, it's indie makeup brands that come with a positive message and a heartwarming story. RealHer Makeup is a makeup brand that was created as the ultimate gift from a father to his young daughter.
Each makeup item created in RealHer is given an empowering name like, "I'm Awesome," or "Yes I Can!" The company is also a firm believer in the empowering nature of makeup, and regularly supports LGBTQ causes.
If that isn't reason enough to love RealHer, check out their amazing tutorials and perfect products. You'll fall in love.
Do you love cosmetics that are easy to use, but always look like they're expertly applied? Of course you do, and that's what Ellis Faas delivers in spades. The makeup itself is highly pigmented and stays on for ages, which is a must have for anyone who wants impressive colors and an equally impressive style.
If you're an Instagram fan, you should definitely should check out their feed. It's filled with surrealist photos that turn makeup into high art, and it's pretty awesome.
Some of the best indie makeup brands out there tend to specialize in festival-friendly makeup. Magic and Manifest is a prime example of this rule thanks to its extremely sparkly line of glitter-rich makeup.
This is known for being a brand that offers "foolproof" makeup. As long as you can stick on their glitter eyeliner properly, you'll have flawless wings and a lot of shimmer—no practice sessions required.
Violet Voss is one of those indie makeup brands that definitely seems to have a cult following among Instagram models, and it's a following that's very rightfully earned. Their eyeshadows are incredibly colorful and always stay easy to apply.
It's a brand that's also become pretty darned famous for their epic glitter offerings, many of which have gone viral because of how incredibly camera-friendly they are. If you've been considering how to wear glitter eyeliner, Violet Voss will be your new best friend.
EX1 sounds like some sort of car name, doesn't it? You could totally hear someone ask, "Would you want to hop in my Bugatti EX1?"
Just like a really pretty sports car, this cosmetics company will have you looking like a million bucks. This is one of the very rare, very few indie makeup brands that managed to make themselves known for their foundations.
People who are looking for a gorgeous new foundation color need to check out EX1. They have hues across a very wide spectrum, so you can feel pretty confident about finding your perfect match here.
I'm not sure whether or not this fully qualifies as an indie brand still, but it's definitely worth pointing out. Makeup Geek started off as a YouTube channel devoted to teaching people how to make amazing looks using makeup. Before long, people began to demand palettes for the tutorials.
Makeup Geek Cosmetics keeps it makeup-riffic, with amazing palettes geared towards specific looks. Better still, they have continued making tutorials that help you become a cosmetics guru.
Sigma Beauty is yet another one of those makeup brands that are just almost on the cusp of being a mainstream beauty brand—and honestly, if any company deserves to make it big by now, it's Sigma.
This company first went viral after they made their (now discontinued, ARGH!) holographic lipsticks. They then became known for their world-class makeup brushes, followed up by some of the best shimmer shadows money can buy.
Having tried this brand myself, I can tell you that words can't describe how epic their makeup is. You will be addicted, even if you're not really a "makeup" person.
Fyrinnae is about as indie as indie makeup brands get; but oh dear Lord, do they deserve more love than they get. I mean, really, look at their swatches. You're going to love their duochrome eyeshadows that actually change color to full, fiery shades!
Their eyeshadows are known for being loose, so they might not be easy for newbies to handle. However, their eyeshadow glue makes for an amazingly useful tool to help you get the look you want—and make it stay on for ages!
A little bit of art deco, a dash of duochrome, and just a ton of class are what make Zoeva one of the more beloved indie makeup brands out there. This Germany-based company has become a global favorite in the indie cosmetics scene thanks to their epic shades.
Their eyeshadow palettes go from day to night in a heartbeat, and look epic on all skin tones. How they aren't mainstream yet is beyond me, but hey, that just adds to their cool factor.
Sugarpill has been a longtime favorite of anyone who loves the electroclash look—not to mention ravers, cybergoths, and festival fashion gurus. It doesn't take Albert Einstein to figure out why; the shades are hyper-pigmented and often flaunt a neon hue.
This is one of those indie makeup brands that really tends to sell well among anyone who loves a little punk rock edge. I really tend to love their quality, but also their backstory. This is a mother-daughter run company!
If you thought Sugarpill was colorful, wait until you see this industry secret. It's bright to the point of insanity! The swatches say it all, don't you think?
Coloured Raine really puts most other indie makeup brands to shame when it comes to pigmentation. Better still, they're cruelty-free and proud to be.
About the Creator
Born in the Ukraine and currently a citizen of New York City, Sasha Konikovo has become obsessed with makeup, fashion, and anything that keeps her svelte figure looking sharp. She hopes to marry a billionaire and have a lifestyle like Paris Hilton soon enough.
Reader insights
Be the first to share your insights about this piece.
Add your insights