12 Duochrome Eyeshadows You're Going to Love
Duochrome eyeshadows are the perfect solution for people who want a little bit of extra shimmer and another layer of color to their look.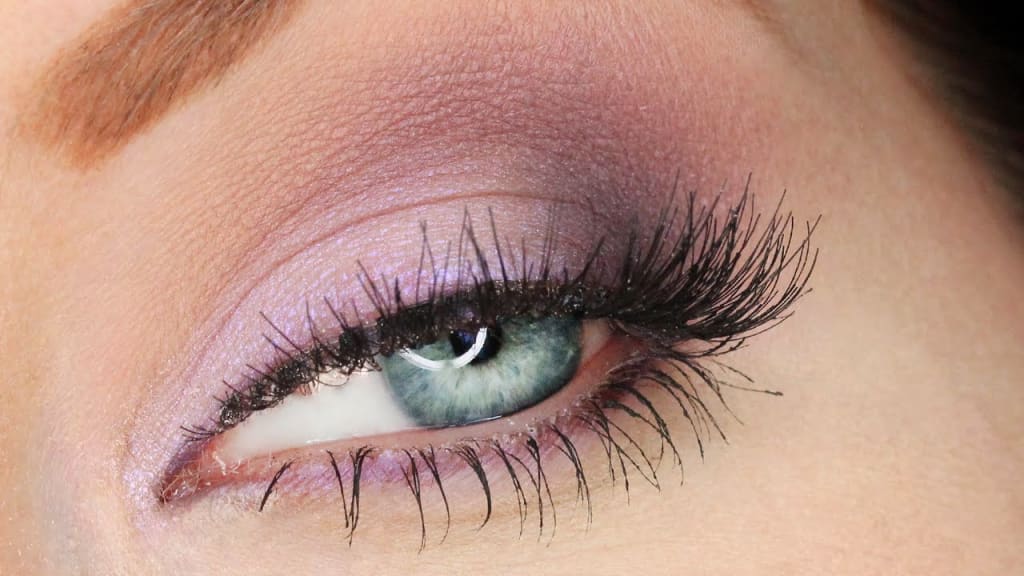 I gave up on matte eyeshadows.
It wasn't because the colors were boring, or because I really wasn't feeling the many different looks you can do with matte. It's just that I kind of realized that matte eyeshadows just weren't me.
Like many other makeup aficionados, I enjoy a little extra shimmer and shine to my look. I also love having looks that change with the lighting that I have. Matte powders don't do that, though, and while they are incredibly popular, they also are fairly hard to turn into something nightlife-ready.
That's actually the reason that all the makeup I currently own has a little shimmer—and my most prized pigments are duochrome shadows. Lord, do I love duochrome.
Duochrome eyeshadows are specialized pigments that change color depending on the angle of light that hits your skin. With a duochrome shadow, you can have your eyeshadow turn from green to pink, or from purple to blue.
Personally, I can't get enough duochrome. I wear it at work, at clubs, and on date night. It makes me feel like a shimmery chameleon and adds a splash of glam to any look.
If you want a more exotic, techy twist to your makeup game, you may want to load up on these shadows below.
For most people, going for a full duochrome look is just a little bit too extreme. Heavy shimmer just doesn't really scream "work appropriate" nor does it always look that good for PTA meetings, you know?
Well, Natasha Denona makes it possible to wear a subtler duochrome shadow with their unique Top Coat line. This is one of the few duochrome eyeshadows that is super-sheer.
The sheerness of the powder makes it a great setting powder for your favorite eyeshadow, all while giving you that subtle "trick of the light" shimmer that people adore. The Terracotta/Green mix works well with all skin tones and keeps things looking adult. What's not to love?
If you know anything about makeup, then you already probably know that ColourPop is one of the biggest budget-friendly makeup brands out there. It's easy to see why, too.
The brand has become famous for having lip glosses that would put Kylie Jenner's lip kits to shame, and for having some of the best quality eye shadows for its price point. At $5 a pop, you can pretty much go wild on Colourpop without busting your budget. As with any powder, you may need some tricks to make powdered eyeshadow stick to make the look last all night, but it's well worth the extra couple minutes of effort.
Though they're not known for their duochrome eyeshadows, they definitely do exist and they're superb. Glass Bull, for example, offers a light green and purple shimmer that works beautifully on cool skin tones.
If you're like me, you prefer liquid eye shadows because of how easy it is to carry them around in your bag. ColourPop's Supernova Shadows are amazing for this purpose, especially when it comes to making a put-together look on the go.
This particular shade, From the Valley, is a personal favorite of mine. If you love "icy" duochrome eyeshadows with a little periwinkle and pink colorshifting, you'll understand why. It's metallic, glamorous, and at the same time, wearable.
Urban Decay has been a go-to brand for clubkids for as long as I've been around, and part of the reason for that adoration is due to their highly pigmented eyeshadows. The company's Moondust eyeshadow line is a prime example of what makes Urban Decay so popular.
The entire eyeshadow line is filled with super-sparkly, ultra-colored pigments with a subtle duochrome finish. Zodiac's coloration is one of my favorites. Straight on, it's a beautiful jade green. When light shines from other angles, the color shifts to a striking blue-green and turquoise hue.
Technically, the Dream Glow Kit isn't really an eyeshadow palette. It's a set of six different sparkly, iridescent highlighters that work with just about every skin tone under the rainbow.
However, I'd be lying if I didn't say that this kit doubled as a collection of amazing duochrome eyeshadows. The iridescence in these highlighters adds a light-to-dark appeal that makes your eyes pop in a very sexy way.
Personally, I like to wear these highlighters on top of a matte black eyeshadow. This gives you a darker, edgier look that works very well with goth looks.
Here's another very budget-friendly name you might recognize: BHCosmetics! This has become a go-to for makeup artists on a budget thanks to their heavy pigmentation and products that actually (gasp!) stay on.
Their Galaxy Chic Palette is a great choice for duochrome fans that want something subtle and easy to blend for day-to-day use. These 18 different duochrome eyeshadows have very subtle shimmers and color shifts, and better still, can be used wet or dry.
The colors range from the witchy and dark to the soft and pastel. No matter what look you want to create, you'll find the perfect eyeshadow for your eye color and your style goal here.
I've actually used this for photo shoots, so I can tell you that it works wonders. It looks amazing on camera, especially when it comes to surreal shots that involve colored lighting.
Lime Crime is a makeup company that you either love or hate. Its bright colors are too much for some, and just enough for others. Personally, I'm a fan of their wild colors and cute packaging. So, call me part of their unicorn squad.
Chameleon is one of the more striking colors in Lime Crime's arsenals, and it's why I'm partial to its appearance. This garnet-hued liquid shadow turns to a deeper red-copper when light hits your eyes. Expect to get compliments on your dramatic look if you wear this awesome shade.
That being said, you don't have to stick to Chameleon to get a great look with Lime Crime. All their duochrome eyeshadows are worth a try, even if you're not the adventurous type.
Syzygy is an indie cosmetic company that actually specializes in making duochrome eyeshadows, lip glosses, and highlighters. They're a favorite among hardcore festival goers because of how pigmented and durable their wares are.
Having used Syzygy at a music festival, I can attest to their quality. It's pretty insane. This palette has amazing pigments that shift in ways you'd never believe. Their white-pink-purple shadow, Mockmoon, makes any eye makeup look ten times better.
If you have to buy one palette this year, grab this one. You'll thank me later.
Sometimes, the best duochrome you can get is a gel that just turns your regular makeup into a uniquely pretty, duochrome shadow. That's where INC.redible's You Glow Girl comes into play.
This jelly is as easy to use as duochrome eyeshadows can be. Just dip your finger into the jelly, get a little amount on your finger, then dab it onto your eyes for a glitzy, shimmer, and holographic look.
Do you love the look of duochrome, but worry that it won't be doable with your look? It's totally normal to feel a little bit nervous about edgy trends like this, which is why one of the better ways to introduce yourself to it is with a white-based eyeshadow.
Perlina is a great example of a good day-to-night shadow. It has a white pearlescent base that just offers a very slight shimmer of lilac and peach when you move your head from side to side.
Trying to find duochrome eyeshadows that offer bright pigmentation and a blue hue is pretty hard. I don't know why, but it's true. For fans of blue eyeshadow, Stila is going to be your best friend.
Their Into the Blue eyeshadow turns from blue to a deep purple, giving you a multifaceted look that's worthy of a sapphire. This is a great choice for a night out on the town, and is a surprisingly sultry shade for date night. Needless to say, you'll love it.
makeup
About the author
Socialite and dating guru Mackenzie Kennedy knows all about the inner workings of people and society as a whole. It's not only her lifestyle - it's her passion. She lives in Hoboken with her pet dogs, Cassie and Callie.
Reader insights
Be the first to share your insights about this piece.
Add your insights