11 New Ways to Use Highlighter
Highlighter is quickly becoming the go-to tool, and these new ways to use highlighter will have you using it even more often!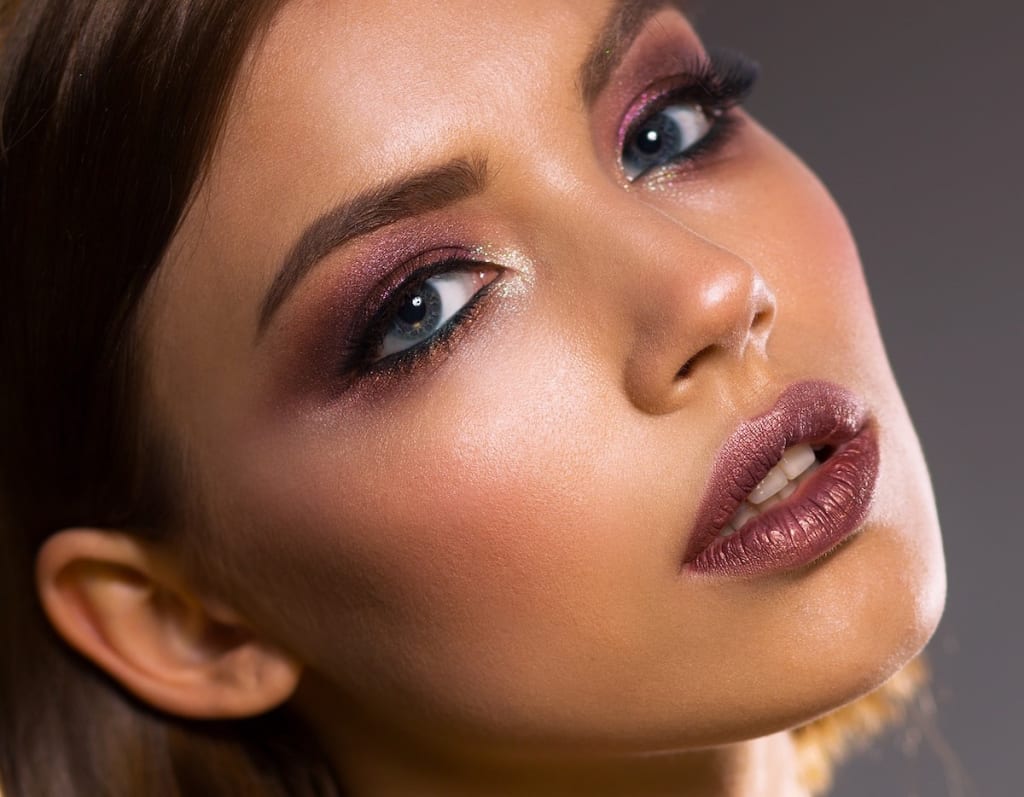 Highlighter, otherwise known as the magic of makeup, should serve a much bigger purpose than pulling attention to your already stunning bone structure. Did you know there are tons of ways to use highlighter other than emphasizing your brow bone? You can create fuller lips, reshape the bridge of your nose, and even create a cupid's bow!
Make your eyes pop.
You probably have a few different palettes of eyeshadow, but how can you create a look that discreetly pulls attention to your eyes without overdoing it on the eyeshadow? Well, you can use highlighter! There are three points around your eye to quietly pull attention to your eyes with a little bit of highlighter.
Avoid brushes with this trick, because they can over disperse your highlighter, making it more subtle and less effective. Dab the tip of your pinky onto your highlighter and then lightly tap in a small "C" shape around the inner corner of your eye. Then, dab whatever is remaining on your pinky under your brow and into the outer corner of your eyes. These three spots will catch light naturally, and the highlighter will draw anyone's attention right into the center of your eye, rather than at the makeup on your eyelid.
Spread it around.
We mean it, literally spread highlighter across most of your body. Now, we are mostly talking about when you are wearing something strapless and need to highlight that sexy clavicle and shoulder region that's finally getting some exposure.
This step could go further than just your shoulder and neck region though. Are you throwing a pool party? Maybe planning a night with your significant other? Highlighter has been a well-kept secret among models for creating stunning, and utterly imaginary stomach contours. You can draw attention to your more appealing midriff areas, and let the rest go unnoticed! Apply a bit of highlighter on the outer lines, and be sure to avoid any areas that naturally crease.
For this, powder highlighter isn't best bet; you want a stick highlighter. If you're caught in a last minute rush to get ready though, you can use powder highlighter on top of a thin line of Aquaphor.
Give yourself magical shimmering lips.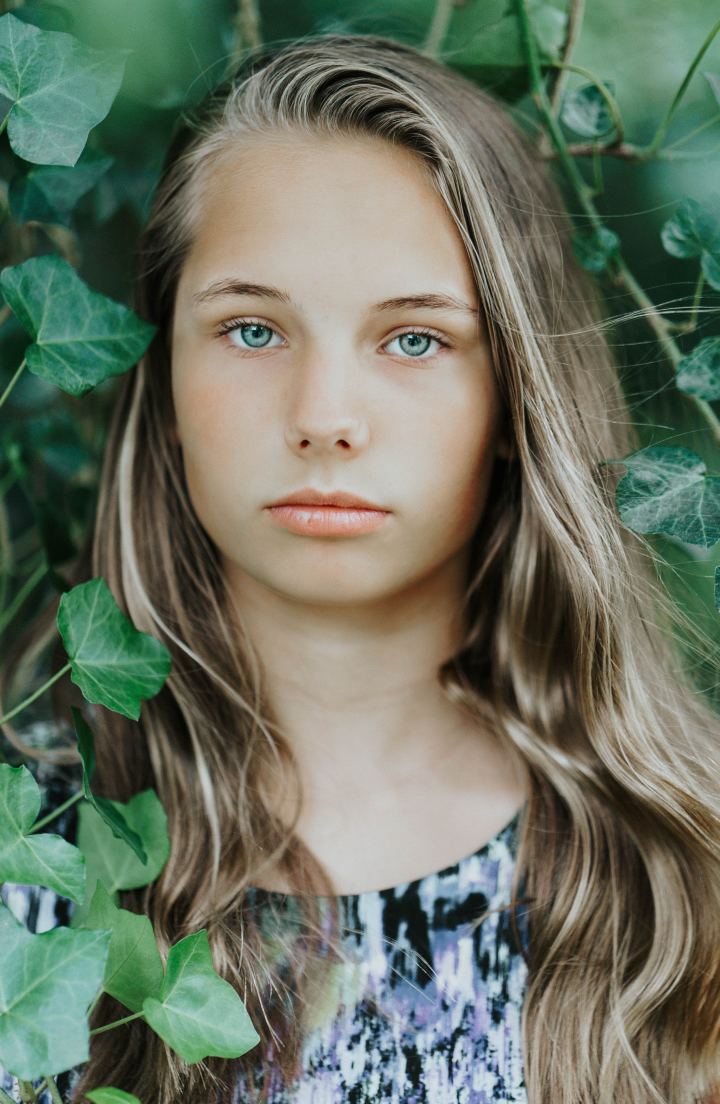 Right up there with smokey eyes and extreme wings, you'll find shimmering lips on most makeup lovers must-try list. Shimmery lips aren't a new trend necessarily, but they always stun, and they're hard to master. The thing is, there's not a lipstick, stain, or gloss that keeps a brilliant shimmer because after a few minutes, everything falls flat.
To create the ever-elusive shimmering lips look, start with a mattifying lip paint or stain and let that dry. Then use a bit of highlighter on top of a clear chapstick or lip balm. That's it, that's the trick! The lips are a point of your face that many people will naturally gravitate towards. Highlighting your lips can create the illusion of fuller lips while also shaving time off your eye makeup.
Go from day to night makeup with nothing but highlighter and mascara.
We mentioned earlier using highlighter to perk up your eyes and draw attention to the corners and brow bone with powder highlighter, but if you've been awake and working all day and have a night event, highlighter is there to save the day again!
Using a highlighter pencil, or powder highlighter with an angled brush, you'll want to create a thin, straight line running right over your lower lashes. After you lay down your line of highlighter, you can apply mascara to your bottom lashes, moving the mascara wand from under the bottom lashes in an upward motion. The effect results in a dramatic bottom lash that will turn any natural day makeup into a bold, attention-grabbing party look. Not to mention, the highlight will make you look more awake, too.
Create cheekbones!
Not everyone has outspoken cheekbones; in fact, most people don't. If you were to open YouTube though and watch any beauty guru though, you wouldn't know that the amazing high points in their cheekbones were completely fake.
To contour with a stick or powder highlighter, you'll need to work at an angle. Tilt your face back and away from the mirror so you can see exactly where the light will hit these points of your face most harshly. Trace highlighter in a check-mark shape, pulling down from the bridge of your nose and then shooting up towards the outer corners of your eyes. Then blend away! Just be sure to use a blush that compliments your skin tone and won't mute the highlighter.
Hide dark circles.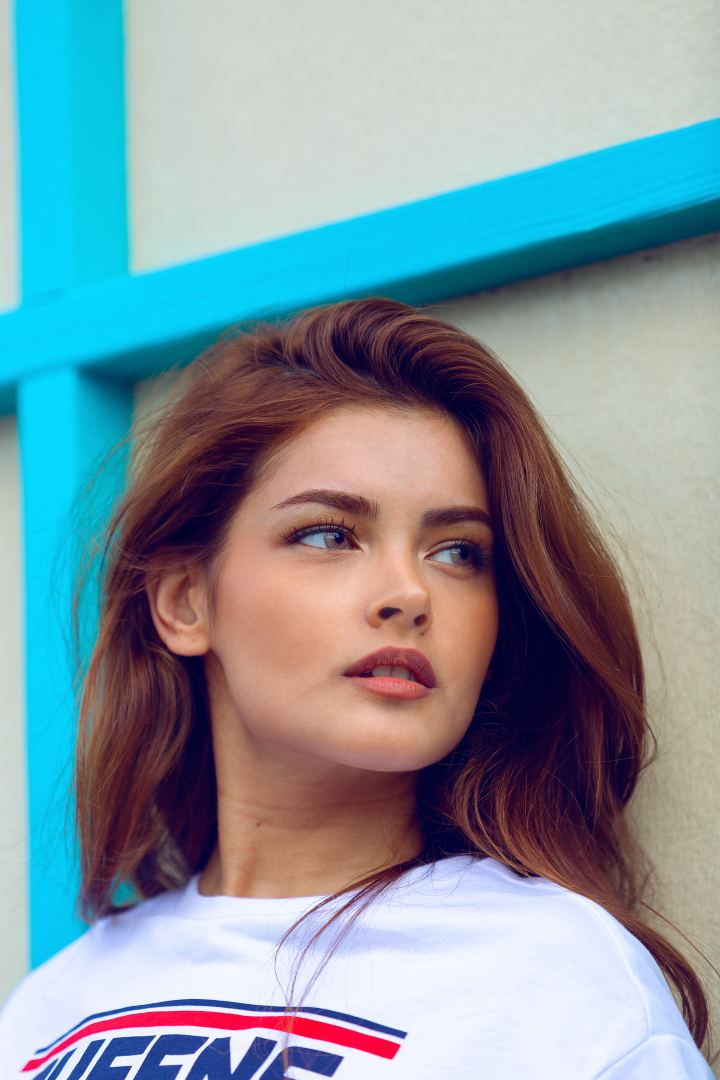 Powder highlighter does not work for this trick. Instead, you need a stick highlighter. Look for highlighter that is about two shades lighter than your skin tone, because you're going to banish those dark circles from under your eyes forever (or at least your morning meeting). Don't feel like you have to go crazy though, the best face highlighters for every budget should do the trick as long as you use a stick highlighter.
You'll feel like a clown applying highlighter this way, and that's precisely how you know you're doing it right. Draw two triangles under your eyes with the points going down towards your jawline. A small beauty blender or your ring finger will work best for blending out the triangle pattern since you don't want to move too much of the highlighter's pigment.
Of all the ways to use highlighter, this is probably the most versatile because it works for busy career people, moms on the go, and college students who are perpetually exhausted.
Create a halo eye.
The halo eye is an elusive mistress; and in fact, getting it right seems downright impossible. Of all the new ways to use highlighter though, this trend is reliant on a mystical powder highlighter. That's right, to achieve a perfect halo eye, you'll need a very shimmery or iridescent powder highlighter. Picking up one of the more expensive highlighter palettes worth buying may be in your best interest for this trick.
After applying your eyeshadow, make sure everything looks great, maybe even slightly smokey towards the corners of your eyes, as you'll need to set it in place. Eyeshadow is notorious for fading or slipping out of place after a few hours of use. Use a setting spray and then break out the Q-tips. Then, with a Q-tip, apply a heavy-handed coating of powder highlighter in the center of your eyelid, and radiate towards the inner corner of your eye.
Fight uneven complexion with less foundation.
The struggle of combatting uneven complexion and blotchiness with foundation is that the foundation will only further irritate your skin. One of the many ways to use highlighter will also allow you to even your skin tone with better skin care! Liquid or stick highlighter is the way to go here, and you don't want to slosh it all over your face either.
Using a stick or liquid highlighter creates five long and outward strokes across your face. You'll want to make a capital T that runs across your forehead and down your nose. You'll also want two lines going outward under your eyes, but above your cheekbones. The final line you need to battle your complexion struggles is one straight line of highlighter across your chin. These lines will work together with any face shape to pull attention to the outer regions of your cheeks and brighten areas that should naturally be lighter, such as your T-zone and your chin.
After your highlighter is on, use a skin tone foundation to "fill in the gaps" and blend the two tones together.
Use highlighter to make those brows epic.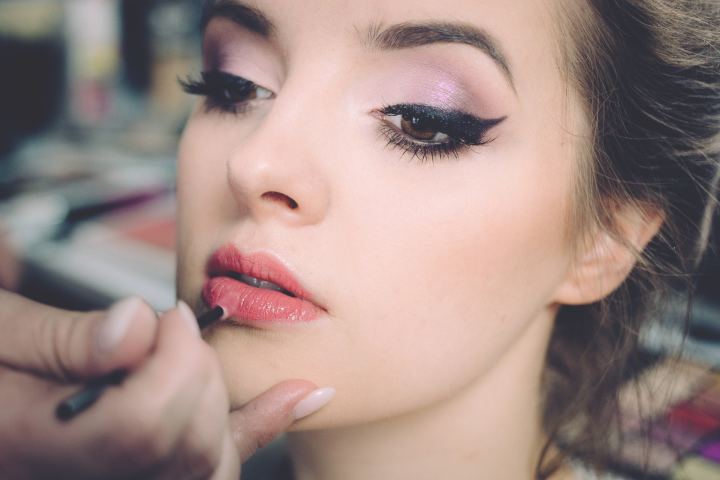 Your brow bone is the unspoken hero of your facial structure, and it can change the game for your entire makeup look. Using any highlighter, apply a single stroke in an outward motion running under your eyebrow.
By bringing more light into your brow bone area, you'll create a more dramatic arch, and increase the blank space between your eyeshadow and eyebrows. All without having to draw ridiculous arches on! This is one of the best ways to use highlighter that creates a subtle but dramatic effect.
Highlighter is used for face-slimming magic.
If you think that bronzer or dark contouring powder is the only way to slim your face, we have news for you! Highlighter, once again, takes the lead on using makeup to redefine features that you might not be thrilled with. Using your stick highlighter, or by dabbing a minimal amount of power highlighter in a straight line down your nose, you can reduce the visible size of your nose.
The trick to using this, and a few other ways to use highlighter, is to start at the right point of your face. You want the line to start at the bridge of your nose and extend down towards the tip, but to help avoid the bridge of your nose being the north star of your face, you'll want to create two small lines of highlighter just above your eyebrows as well. As always, blend away and enjoy a more narrow nose.
Create fuller lips.
Maybe this isn't the "newest" of the many ways to use highlighter, but we have a beauty trick every girl should know in order to change the game on how you create the illusion of fuller lips. Many people dab highlighter right into the center of their cupid's bow, and that's great, but you're missing out on a few other points to accentuate your pout.
For fuller lips, fill highlighter in across your cupid's bow in a triangular shape that subtly disappears before it reaches the corners of your lips. Then, you'll want to create a thin line of highlighter under the center of your bottom lip, no longer than the edge of your pinky nail. If you're feeling bold, you can draw an X on your upper and bottom lip, and blend out with your index finger before applying lip gloss.
makeup