Writing your first song.
A beginners guide.
I am in no way an expert songwriter, I have never had a hit record nor have I been played endlessly on radio, but I do have a lot of knowledge when it comes to music and the music industry.
Having read many books written by hit songwriters, watching endless video's of well known producers and learning how to compose songs at college over a period of 28 or more years, I can give what I do know to my readers to maybe help them begin their journey into music.
Presuming you play an instrument and have at least some basic musical skill the following should not be too difficult to keep up with and can be put into practice using guitar or keyboard.
When it comes to writing there is no rule of thumb, no set "way" of doing things, what works for one song may not work for another and as such I will only be focusing on how I approach writing a song.
For me inspiration has to play a big part, I find it difficult to write about something if I am not passionate about it, but presuming you have been inspired by something and want to write a song about it.
This could be a conversation you overheard, a situation you have been in, or perhaps something much more personal to you and your life, whatever the subject I find having a story for a song helps me to write the right combination of lyrics.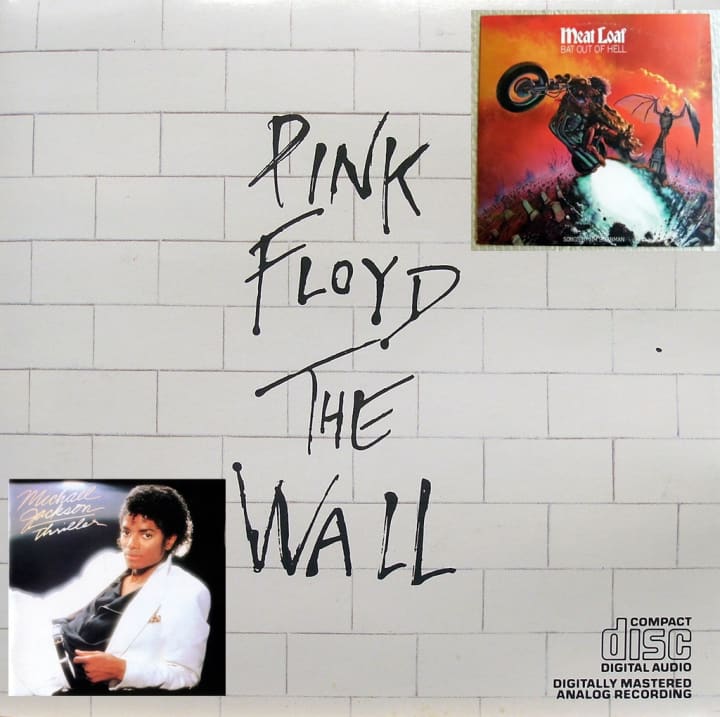 There have been many fantastic albums and songs written in this way, the whole of Pink Floyd's "The Wall", Meat loaf's "Bat out of Hell" (written by Jim Steinman), songs such as Iron maidens "The Trooper", Slipknot's "Snuff" and Michael Jackson's "Thriller" to name but a few of the hits that were written with a story or concept.
Of course there are songs that don't follow this format and we will get to these later.
Once I have a concept or story I want to write about I tend to work on the lyrics before the music, there are times I will write lyrics to an instrumental track I have already recorded and again we will get more into this later for now though we will focus on lyrics first, music second.
The format I use for lyric writing can vary but it tends to be verse 1, verse 2, chorus, verse 3, verse4, chorus, and this works well at times a good example is my song "The Fool" which I wrote for my old band Auditory UK's one and only album "Condemnation".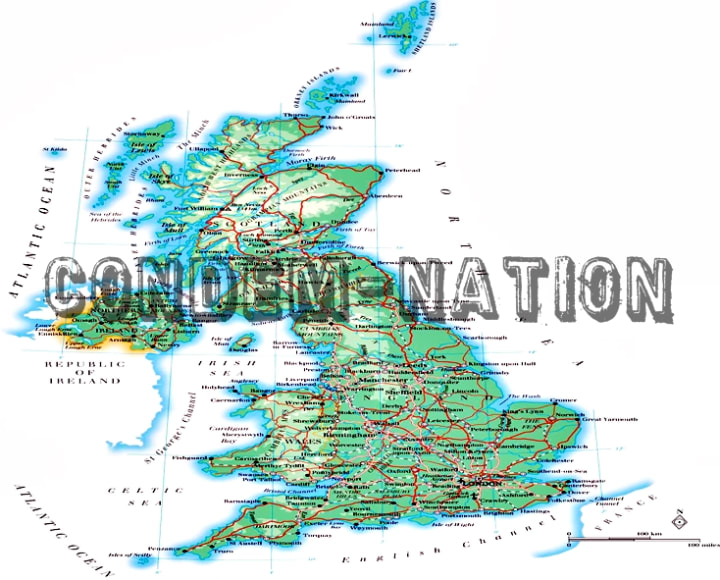 (Verse 1)
Maybe I'm a fool
maybe I'm just broken
and the only one who
could fix me was you
(verse2)
Maybe I'm a fool and
I can't help myself
every time I look at you
I fall deeper its true
(Chorus)
maybe I'm a fool
maybe I was lost
somebody found me,
baby it was you
oh I've been such a fool
(Verse 3)
Now the nights are lonely
now you're not here
the days are empty
they play with my fears
(verse 4)
The sun only shines
when your here by my side
and when I looked into your eyes
I knew I've been a fool
(Chorus)
Maybe I'm a fool
maybe I was lost
somebody found me,
baby it was you
oh I've been such a fool
The inspiration behind this song was the break up between myself and my girlfriend at the time but it fitted within the concept of the album which was about a young soldier wounded at war, sent home to a country which didn't care, losing everything he loved and then rising above it to lead a resistance against a tyrannical government.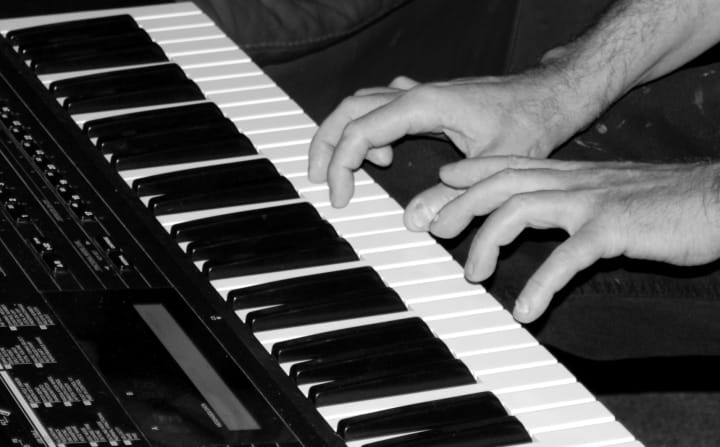 This particular song was written using a combination of only four chords, C, Am, F and G and each line lands on one of the chords, for example in the first verse the line "Maybe I'm a fool" is sung to the C chord, the next line "maybe I'm just broken" is following the Am chord and so on.
This is a simple format to work with and obviously not all songs are written this way in fact some are so complicated it would take only the author of the song's genius to understand the composition, we won't worry ourselves with these though and we will only concentrate on simple formats.
As mentioned before some songs are written music first and then lyrics, I believe it doesn't matter which approach you take as either are correct, its whatever feels right for the song.
I often play around with chord structures, create backing tracks using virtual instruments and synths or guitar, and often, after listening to a particular track over and over for several hours I find I have written some lyrics to go with the song.
As with the above method, writing words to fit with chords or beats will give you a nice melodic/bouncy lyric, a good example of this is in the track I wrote called "Addiction" and recorded with the very talented local vocalist Louie James.
The music I wrote for this track was heavily influenced by the Industrial band Nine Inch nails and I created a backing track which was crying out for some lyrics, after replaying it over and over again (I must have replayed the instrumental track around 50-100 times) I found the lyrics came to me.
Again I had a concept I worked with and this particular one was about addiction in all forms, this could be drugs, gambling, alcohol, sex at the end of the day it is for the listener to interpret for themselves and if they relate to it in any shape or form then my job is done.
The lyrics bounce along with the rhythm of the track and this time I went for a slightly different format, Verse 1, Verse 2, Chorus, verse 3, verse 4, chorus, instrumental, chorus, bridge, verse 4, bridge to fade out.
(Verse 1)
Don't try to break me
you tried to tear me down
don't try to take me
you can't take me now
(verse 2)
I know you hate me
I don't care right now
but don't mistake me
I'm just high right now
(Chorus)
I don't need you
but I want you
I don't need you
but I want you
I don't need you
but I want you
I don't need you
but I want your drug
(verse 3)
I know the darkness
I'm in hell right now
you know that feeling
that you can't break out
(verse 4)
Maybe I'm blinded
maybe I can't see
here in this darkness
you're not the one for me
(Chorus)
I don't need you
but I want you
I don't need you
but I want you
I don't need you
but I want you
I don't need you
but I want your drug
(instrumental)
(bridge)
I don't need you
but I want you
I don't need you
but I want you
I don't need you
but I want you
I don't need you
but I want your drug
(verse 4)
don't try to break me
you tried to tear me down
don't try to take me
you can't take me now
(bridge)
I know you hate me
I don't care right now
I know you hate me
I don't care right now
i know you hate me
i don't care right now
I know you hate me
I don't care right now
As you can see when writing the lyrics for this I rhymed the last word of the first line with the last word of the 3rd line, the last word of the second line rhymes with the last word of the 4th line in the verses.
In the chorus I have used the same word at the end of each line except for line 8 which leads into the verses after it and the bridge has only two words used at the end of each line, me and now with different descriptive lyrics before them.
From the two examples above you should be able to grasp a basic understanding of how a song is composed, I would recommend investing in a rhyming dictionary as an essential tool for lyric writing, I have one that I always consult along with a thesaurus and dictionary to find the words I am looking for.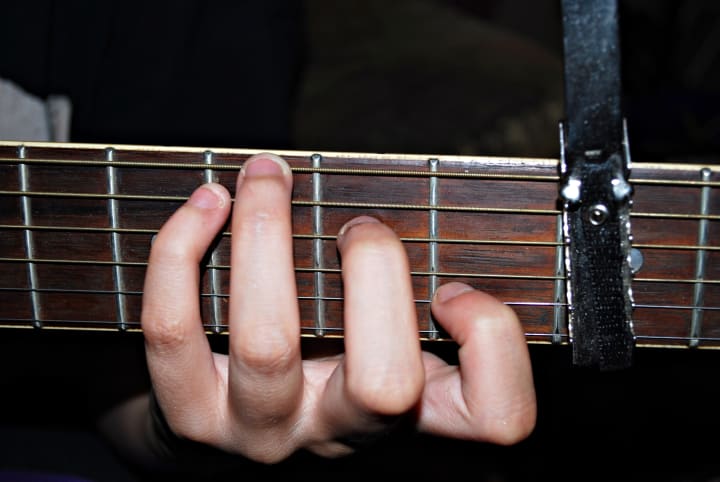 Writing our feelings down and playing/singing them out loud are two very difficult things to do for a lot of people, delving deep into our own fears and insecurities or weaknesses and sharing them publicly is one of the hardest and bravest things any musician can do.
Finding the right words to describe what we want to say and making them fit with a melody can often be like trying to finish a jigsaw with a missing piece.
If for example you want to say "my girlfriend left me for another man" it would be quite acceptable to use that phrasing however you could rephrase it to say something like "my woman gone and left me, she laying by another mans side" this would be a good sentence to use in a blues song for example.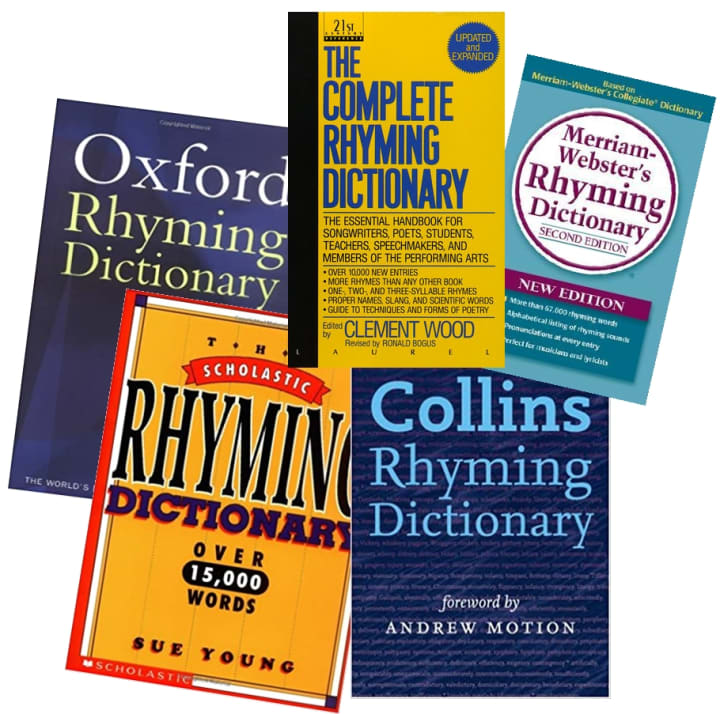 Search out the meaning of words you can't find, I have found myself many times trying to remember the correct word for something but often a search in a thesaurus will give me several options to choose from, for example if we wanted to use a word which means the same as shadow.
The dictionary definition of this is "a dark area or shape produced by a body coming between rays of light and a surface. " however the thesaurus works slightly differently in the fact it will give you synonyms of the word you search for so in this instance the word "Shadow" is followed by the words: dark, Shade, Gloom, Obscurity, Cover, Adumbration, Dusk and so on.
we can choose from any of these words to use in our lyrics or search again using one of these words to find more synonyms.
Using a rhyming dictionary is again slightly different in the sense that any word you look up will be followed by words which have the same phonetic rhyming and not the meaning of the words this is more useful for finding words to end a line with if using the methods above to write.
Above all this technical information though a song is a language of its own, whether sung in English, French or Japanese people will relate to a song if it is performed from the heart and written from the soul, most importantly be truthful in your work and it will hit people much harder.
Whether your intention is to make someone laugh, cry, angry, empathic or some other emotion this is what songwriting is about to a lot of musicians, it is their voice rising above a crowded room, their heart being shared with the world and their soul being bared naked and exposed for all to see.
how to
I have been writing for 35 years starting out with poetry then moved on to song lyrics and music/band reviews,I now write mostly historical fiction and I have written and self published 11 books to date.