Words to Our Knowledge
a song by Illustrious featuring Rasta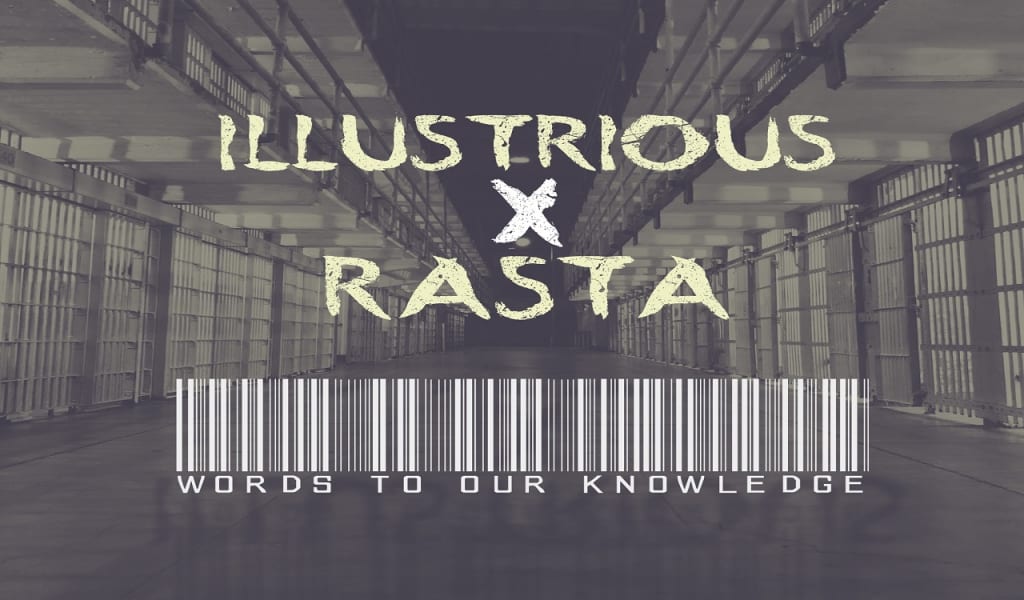 Illustrious is from Middlesbrough, England. He began writing poetry from a very young age, which eventually led to writing lyrics for bands, and books. Illustrious just recently started rapping. He wants to try spread not only a positive vibe but also a strong message about certain topics that are meaningful to him.
Topics vary in Illustrious ' music and each song tells it's own story. Illustrious ' aspiration is to always deliver a message of hope through his music and have listeners enjoy it at the same time.
I think, he is already achieving that.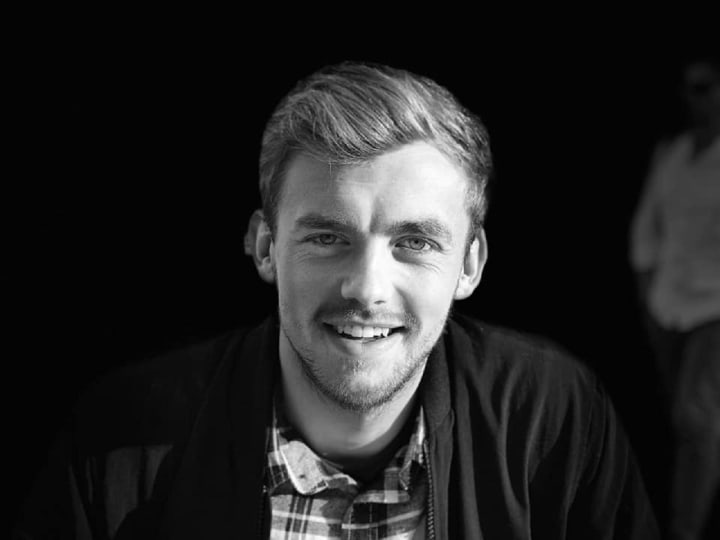 Why the name illustrious?
The name illustrious comes from the fact it's the definition of Ryan which is my real name. But also the fact it means respected.
... the Irish surname Ryan, which in turn comes from the Old Irish name Rian. Popular modern sources typically suggest that the name means "little king" or "illustrious" - Wikipediaen.wikipedia.org
How long have you been creating music?
Around 4 months properly, I made a few tracks around 2 years ago which weren't serious. But only recently have I actually decided to do this more serious and spread what I love.
What drew you to the music industry?
It started from writing poetry, I used to write and after time I have people local in bands/groups asking me to write lyrics. I then broadened this horizons internationally. After that I decided to rap as someone I wrote for just wanted to hear me, haha! It went from that really!
hmmmm, he must have done a good job.
Who are you inspired by?
Eminem. But who isn't? However, more recently I absolutely love NF, Witt Lowry, Joyner lucas & logic. They all just hit the button cor me.
Please explain your creative process
I like to hear the beat first, I can write an think of lines sporadically but I like to hear a bit and get "that feeling" where you know you can make something on it. Then it just flows from that!
Is there a hidden meaning in any of your music?
It always comes from the heart. But it has to be the fact I always try have a message of hope within my music despite what subject I write about as I like to keep it relatable to myself.
What is the best song you ever released and why?
I love Surname Like a Token, although I'd been rapping a couple months and you can see that, the hook I wrote, which luckily managed to get a local singer to sing for me, is just beautiful! Credit to Danielle Jade Ripley!
What is your favorite song(s) to perform? Or, if not performing, what song do fans seem to favor?
I haven't performed until I get a few more tracks under my belt! Fans seem to love my more aggressive style of rap like Doust in Fumes or Words to Our Knowledge.
Have you seen growth in yourself/ band from beginning to now? If, so how? And what spurred that growth?
Yes! Absolutely. I see myself growing everyday, from lyrics to flows to meaning behind my songs. I have been working with new people.c produces to rappers/singers and each one has inspired me. The growth and the inspiration is also heavily reliant on others around me too. I love the fact each platform has a social side to it
Words to Our Knowledge, which is the featured song at mySoundMusic, was written by Illustrious and features Rasta, a rapper from Syria. Both Illustrious and Rasta are with the label Bone Chiller Records. Individually, the two are very different but their views are very similar. Both like to create controversy in a positive way and always deliver a small message of hope. "There's enough serious things in the world and we want to just have some fun but also be heard." The track is about becoming a better person, the world, life & overcoming those hard times & backstabbers.
What is your favorite part about this line of work? Your least favorite? Why?
My favorite part is the fact it's my outlet, I just love to write and create, the most difficult part is the critics as always. I come from a small town in England where my accent is VERY unique. Not many people have heard it so for some it's not there cup of tea!
Have you ever dealt with performance anxiety?
Every time! I always perform (not live) to friends who are my best critics. Even then I get nervous. I know when I perform live soon that'll soon stop! But for now it will be bad!
What advice would you have for someone wanting to follow in your footsteps?
Love what you do and what your purpose is! No matter what people say. You will hear that a lot! But it couldn't be further from the truth
How do you feel the Internet has impacted the music business & your music?
I think the internet has had a positive impact in regards to those who want to be heard, but even so that's very, very difficult these days. I think there's other ways and means to be heard though!
If you could go open a show for any artist who would it be?
It would have to be NF! Purely because more recently I've related to his music a lot more. He gives me a lot of inspiration and I'd love for him to hear one my tracks!
Who would you have open for your show?
I would love to have Eminem. Purely because he's always been my childhood inspiration! There's no doubts!
Please discuss how you interact with and respond to fans
I like to keep it personal, if they have music or they like my things I will check them out. Give them pointers or even just share some love. It's nice to be nice!
What is one message you would give to your fans?
I love you all. Seriously, I couldn't thank you enough for the support. You're also the main reason I still create music.
What is your favorite/best outlet to connect with your fans Instagram, Spotify, FB, Twitter, iTunes? How would you want them to follow?
Spotify. I have left my contact number up so people can get me directly!
Did I forget to ask something? Something you would like to say, that I didn't address?
You did everything perfectly, thank you again for all of yours support.
I love when artist open up during my Q&A series. Thank you, Illustrious.