What Happened to Alexis Jordan???
Her song "Happiness" has trended on Tiktok even though the song was 12 years ago but what happened to her???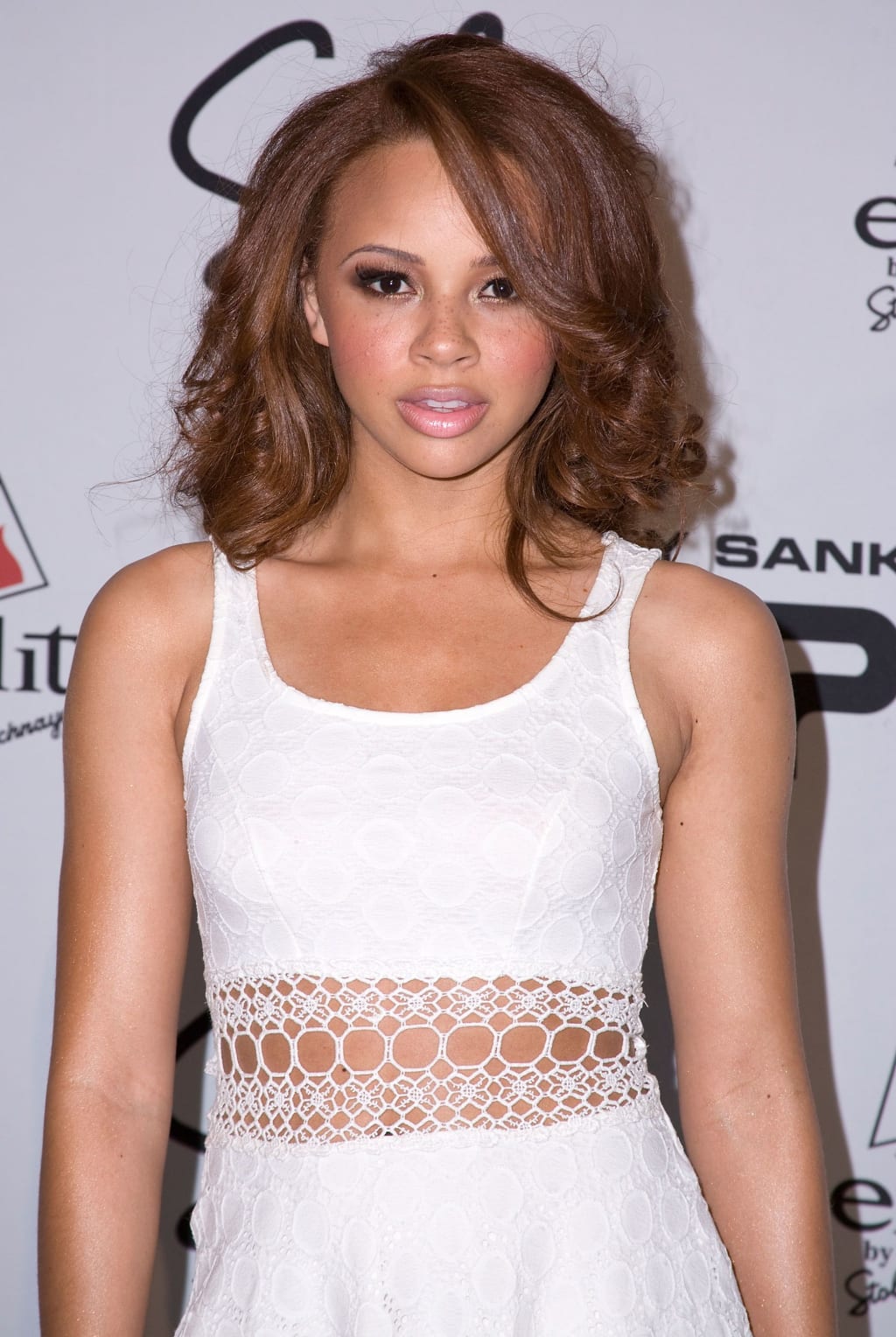 Alexis Jordan
Unlike Tiffany Evans who competed on Star Search at a young age during the 2000s, there was Alexis Jordan, a beautiful freckle faced teen from South Carolina who auditioned for America's Got Talent making it the semi finals until she signed with Jay Z's StarRoc and RocNation label. After the release of self titled debut album, her single "Happiness" which became an international success but hasn't reach the US charts. 12 years later, her song Happiness has now gone viral on Tiktok. But what happened to Alexis Jordan and is she currently working on music????
Here's What Happened to Alexis Jordan?
Check my article story on Tiffany Evans
Alexis Jordan was born on April 7, 1992, in Columbia, South Carolina, to a mother of African American, white, Native American descent and a Puerto Rican father. Jordan started singing at a young age, while she was in third grade she started writing songs. At age 11, she moved with her parents and her siblings to Santa Clarita, California to pursue her career. At the age of 12, Jordan served as an opening act for Smokey Robinson at a Stevie Wonder tribute concert. In 2006, Jordan auditioned for the first season of America's Got Talent. She sang Whitney Houston's "I Have Nothing" at her audition and made it through to the next round. She received a standing ovation from the judges: Piers Morgan, Grammy Winner Brandy, and actor David Hasselholf.
While she was on the next round, she sang Etta James "At Last".
After she made the semifinals, she was eliminated. Fans were disappointed to see Jordan eliminated from the competition.
After being eliminated from the show, Jordan and her family moved to Atlanta to be closer to the music industry. While there, she began to upload cover songs on YouTube while submitting demos (before she deleted all them off her YouTube channel).
By 2008, Jordan's YouTube page was racking up millions of views. It wasn't long before super producers Stargate caught on and asked her to come and record a few songs with them in New York. While she was in the studio working on her demo, she met with Grammy Winner rapper Jay Z. It brought the attention to Jay-Z who wanted to sign Jordan to his label. She signed with Sony Music-affiliated label, StarRoc/Roc Nation – a joint venture between Stargate and Jay-Z's Roc Nation label becoming the first artist to be signed. Her self-titled debut album was released on February 25, 2011.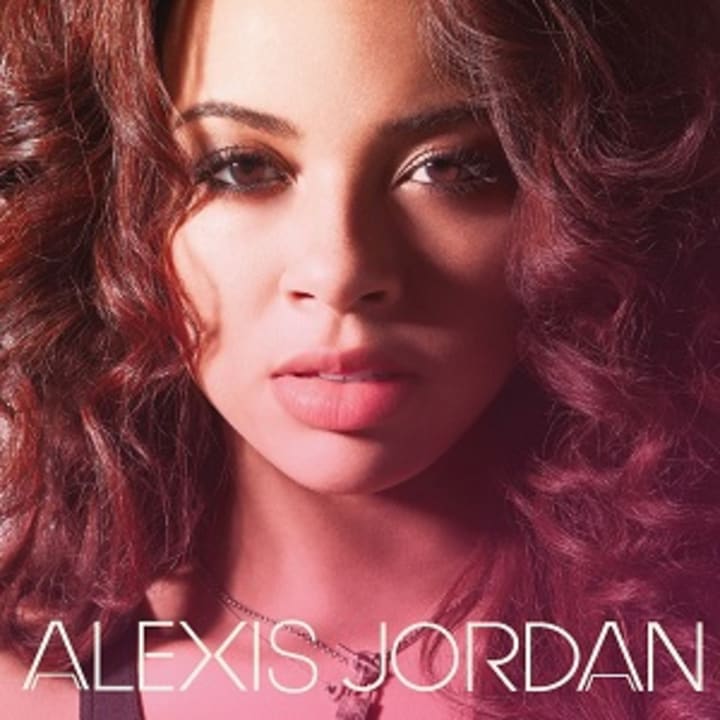 Jordan's single "Happiness" was released in September 2010. In the United States, the song reached No. 1 on the Hot Dance Club Songs, becoming Jordan's first No. 1 single on that chart. It also reached No. 1 in Norway, the Netherlands, Austrailia, and the UK. In Australia, "Happiness" was certified triple platinum by the Australian Recording Industry Association (ARIA), for shipments of 210,000 copies. "Good Girl" was released as Jordan's second single in February 2011. The song debuted at No. 6 on the UK Singles Chart, giving Jordan her second top-10 hit in the United Kingdom. It also reached No. 15 in Ireland and became her second chart-topper on the Billboard Hot Dance Club Songs chart in April. Her music video was the topped watch on YouTube making more than 20 million views.
Honestly, this was like way before Grammy Winner Olivia "Driver's License" .
Her self-titled album peaked at No.9 in the UK, her next single Hush Hush another dance single peaked at number 36 in Ireland, 66 in the UK and number 12 in The Netherlands. Next Single, "Good Girl" debuted at number six in the United Kingdom, and charted at number fifteen in Ireland. In the United States, the song peaked at the top of the Hot Dance Club Songs chart.
In 2011, she won EMA for International Hit of the Year for her song "Happiness" and was nominated for MOBO Awards and MTV Europe Music Awards. On July, 2011, Jordan would be featured in Sean Paul single"Got 2 Luv U" for his fifth studio album Tomahawk Technique. The single reached number one in UK, Switzerland, Bulgaria, Romania, France,Venezuela, and Bulgaria.
On April 12, 2012 Alexis embarked on her first headline tour in the United Kingdom. Jordan performed in three cities – London (Scala) on Thursday June 30, Birmingham HMV (Institute) on Saturday July 2 and Manchester (Club Academy) on Sunday July 3. Tickets went on sale on Friday April 15.[11] In June and July 2011 Jordan also supported British boy band JLS on their eight-day UK tour. She also appeared at T4 on the Beach in the UK and performed "Hush Hush" and "Good Girl". Jordan was known to Jay Z's youngest RocNation international dance pop star with good girl image.
In October 2011, she confirmed via Twitter that she was working on her second studio album. On January 15, 2013, a new song titled "Acid Rain" leaked online. It was intended to serve as the lead cut from her second album. Instead she gave us 'Gone' in 2014, a departure from her signature pop style. It was grittier and leant on hip-hop influences for a mature sound. It didn't connect with the public at all and failed to chart anywhere. Naturally, that long-awaited second album didn't follow, and fans are still holding out hope for it to this very day.
After her second album hasn't been released, it was reported that she was dropped from RocNation. However, Jordan tweeted that she released from RocNation but not dropped. So far, she hasn't announced or released any music ever since. Today, Jordan is now 30, married, has three kids and has been sharing her life on social media. No word if she will return to music however I found a video of her singing while she was pregnant with her third child.
12 years later, her song Happiness has been viral giving Jordan a standing a ovation.
Hopefully we'll see if she'll ever make a comeback. So far, Jordan has been enjoying being a stay at home mom and wife.
Sources from YouTube, Wikipedia and Digital Spy
About the Creator
Hello, My name is Gladys W. Muturi. I am an Actress, Writer, Filmmaker, Producer, and Mother of 1.
Instagram: @gladys_muturi95
Twitter: @gladys_muturi
Facebook: facebook.com/gladystheactress
YouTube channels in the works
Reader insights
Be the first to share your insights about this piece.
Add your insights