From Child Star to Fame Angel: The Story of Irene Cara
Before she was Oscar and Grammy winning songwriter, she was child star singing her first album at age 8 and starred in the Electric Company.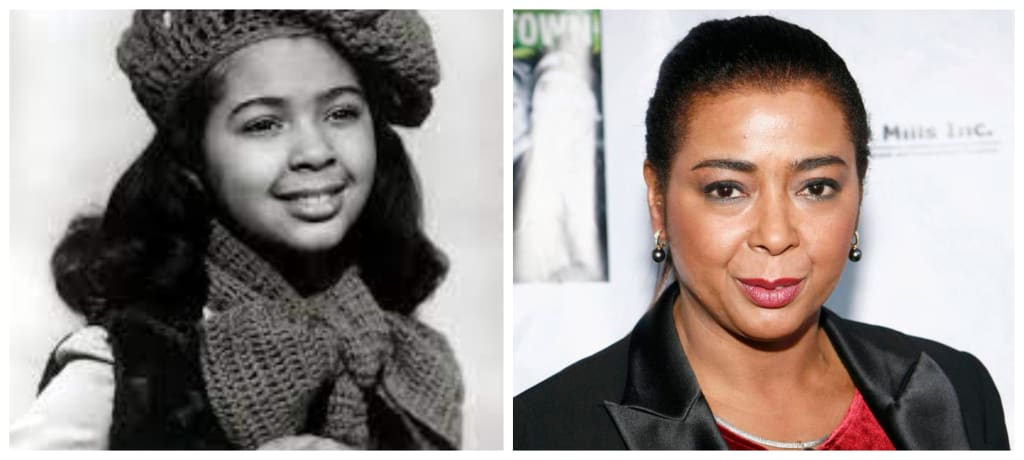 Irene Cara
In the wake of her passing I decided to write this story in honor of Irene to celebrate her memory.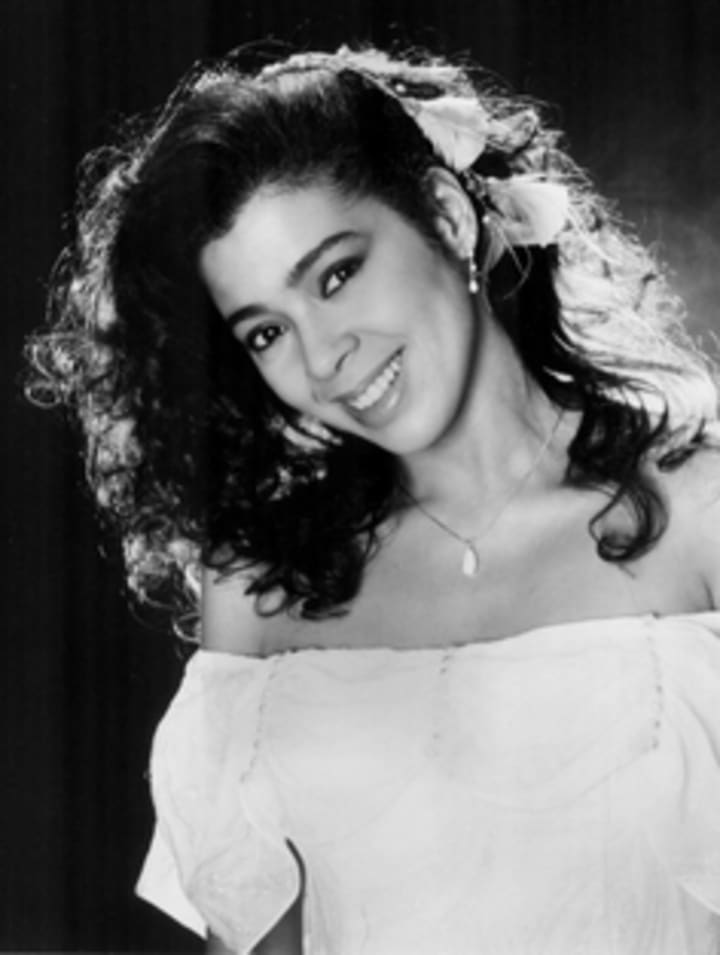 Before she was writing a song that earned her accolades, she was a young child starlet singing Latin music during the 1960s. During the 1980s, she starred in Fame and singing the film's title that topped number one in various countries until she sang "What a Feeling" making it another hit song compared to Fame.
The Story of Irene Cara
Irene Cara Escalera was born on March 18, 1959 to her parents: Gaspar Cara and Louise Escalera in the Bronx, New York. Her father Gaspar works at a steel company and a former musician and her mother works as a movie theater usher. At young age, she started playing piano by ear, she studied music even Spanish speaking music, studied acting and taking dance lessons. At age 8, Cara made her television debut on the Ted Mack's Original Amateur Hour singing "Ola! Ola! Ola!" and appeared on Johnny Carson's The Tonight Show.
On December 7, 1967, Cara released her first Spanish language album Esta es Irene and a Christmas LP in Christmas soon after.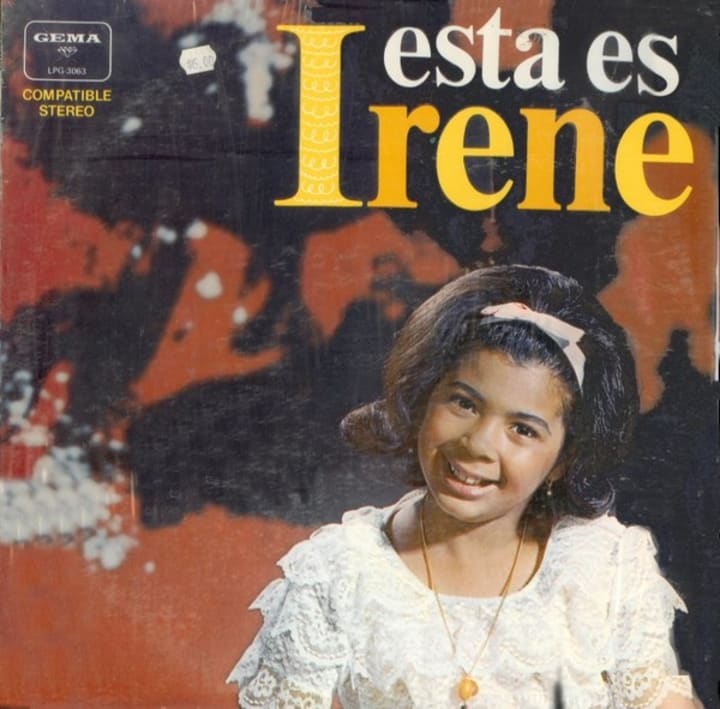 At age 12, Cara was cast as a series regular on PBS's educational program The Electric Company as a member of the show's band, the Short Circus.
She continued on her acting career. she starred in the title role of her debut motion picture "Aaron Loves Angela"which lead to the title role in the cult-classic musical drama "Sparkle." Cara appeared in on- and off-Broadway theatrical shows including the musicals, starting with Maggie Flynn opposite Shirley Jones and Jack Cassidy.Shortly thereafter, she was one of five finalists for the "Little Miss America" pageant. She also appeared in Via Galactica with Raúl Juliá, Ain't Misbehavin', and The Me Nobody Knows (which won an Obie Award).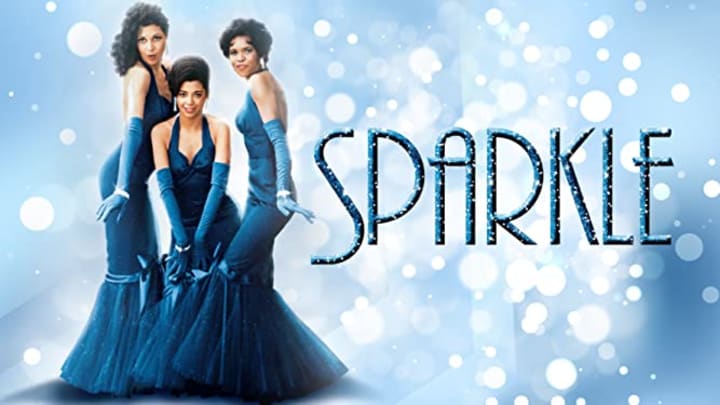 She would later star in television series and films like Roots: The Next Generations, Sisters, and Guyana Tragedy: The Story of Jim Jones.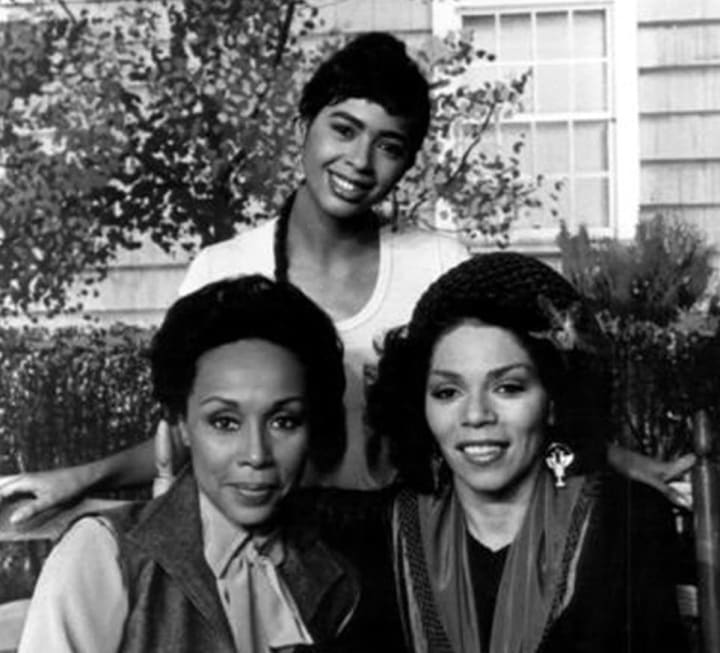 In 1980, she earned a breakout role in the film Fame playing the role as Coco Hernandez, a student studying music, drama, dance at performing theater arts school. The film also casted Debbie Allen, Maureen Teefy and Jim Moody. Fame was success, music topped the Billboard charts, and gained accolades.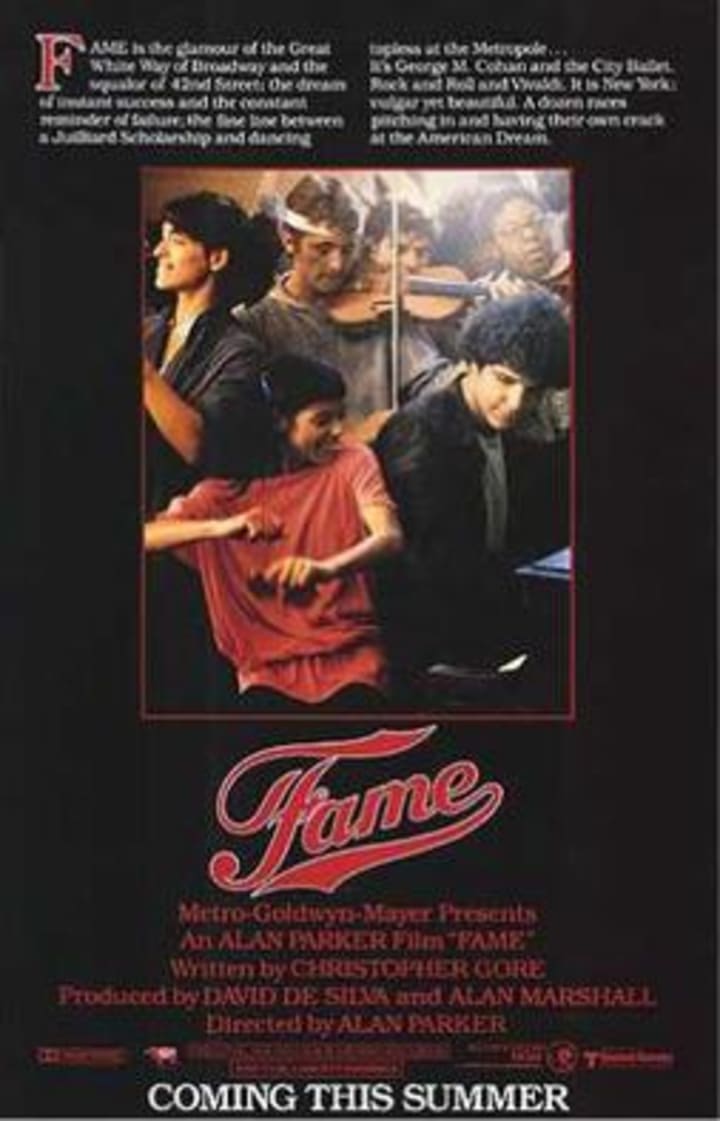 In Cara's part, she sang both the title song "Fame" and the film's other single, "Out Here on My Own", which were both nominated for the Academy Award for Best Original Song. Fame won for Best Original Song at the Oscars.
Cara earned Grammy Award nominations in 1980 for Best New Artist and Best Female Pop Vocal Performance, as well as a Golden Globe nomination for Best Motion Picture Actress in a Musical. Billboard named her Top New Single Artist, while Cashbox Magazine awarded her both Most Promising Female Vocalist and Top Female Vocalist.
Cara was asked by Fame TV series' producers to reprise her role as Coco Hernandez, she declined, wanting to focus her attention on her recording career. She was replaced by Erica Gimpel assumed the role. Three years later, after appearing in some films and tv shows and a planned sitcom that never happened, Cara co-wrote the lyrics for "Flashdance… What a Feeling," for the film soundtrack Flashdance. The film was success and the song became a hit as well hitting number one on the Billboard charts.
The song earned Cara an Oscar for Best Original Song, a Golden Globe and a Grammy for Female Pop Vocal Performance.
In 1985 she starred opposite Clint Eastwood, Burt Reynolds and Richard Roundtree in the Warner Brothers gangster comedy "City Heat" in which Irene played a speak easy night club singer. Ms. Cara co-wrote the movie's theme song sung by the legendary jazz vocalist Joe Williams. She three successful albums in the 80s: Anyone can See (1982), What a Feelin' (1983) and Carasmatic (1987).
She has toured throughout Asia and Europe and made major appearances in Atlantic City and on all the top television shows in Europe, Latin America and Japan.She has been honored with three lifetime achievement awards since the new millennium. The first was the Prestige Award in 2004, the second was an Honorary Acknowledgment for excellence in the arts by the Ft. Lauderdale film institute in 2005. In 2006 she was given an Honorary Lifetime Achievement Award for outstanding contribution in the African-American community by the Columbus Times of Georgia, which is the oldest black newspaper in the country. At the 2006 AFL Grand Final in Melbourne, Cara performed a rendition of the Flashdance title track as an opener to the pre-match entertainment.
In May of 2011 she was inducted to the "Bronx Walk of Fame". She had the distinguished honor of having a street named after her at the Grand Concourse in the New York Borough of the Bronx. Despite a seemingly ascendant career, she alleged her record label denied her royalties from the hit songs. She sued the label for $10 million in 1985, and ultimately won the dispute. But Cara later claimed she was effectively blacklisted from the industry as a result and has faded.
"I sued, and it took eight years and it cost me my future as a recording artist, because no other label would sign me. RSO was sending out threatening letters to the other labels. And the one label that did sign me, they said they would stand by me through the lawsuit. But once I finished my album… they shelved it and didn't promote it."

Interview with Irene Cara, Songwriter Universe, May 24, 2018
Moments before her death, Cara has been reclusive from her fame and her has been living in Largo, Florida staying at her home not coming unless if she plans . According to neighbors, Cara has been living like a hermit crab and has been struggling with health issues. She has been hopeful of making a comeback and has been releasing music from her podcast.
November 25, 2022
On November 25, 2022, Cara passed away in her Largo home.
Her publicist announced her death on Twitter:
"Irene's family has requested privacy as they process their grief. She was a beautifully gifted soul whose legacy will live forever through her music and films. Funeral services are pending and a memorial for her fans will be planned at a future date. This is the absolute worst part of being a publicist. I can't believe I've had to write this, let alone release the news.Please share your thoughts and memories of Irene. I'll be reading each and every one of them and know she'll be smiling from Heaven. She adored her fans."
Cause of death is unknown.
Stars and fans including Fame star Debbie Allen pour tributes on the Fame star.
Including actor Ernest Harden Jr (a friend of mine):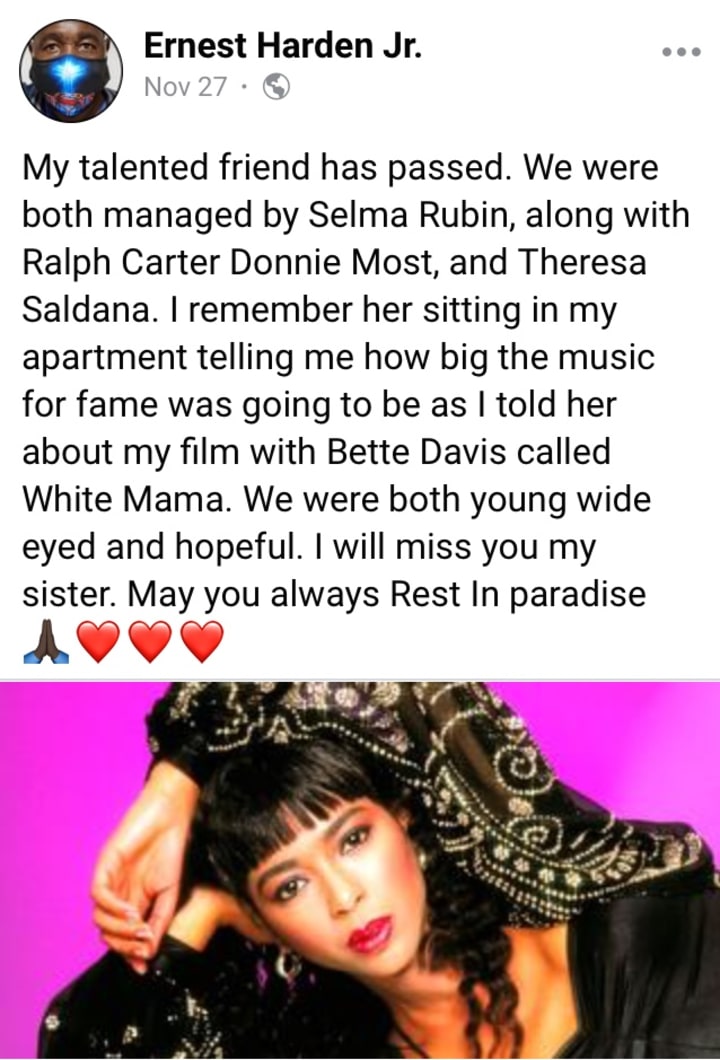 Rest in Heaven our dearest Fame Angel Irene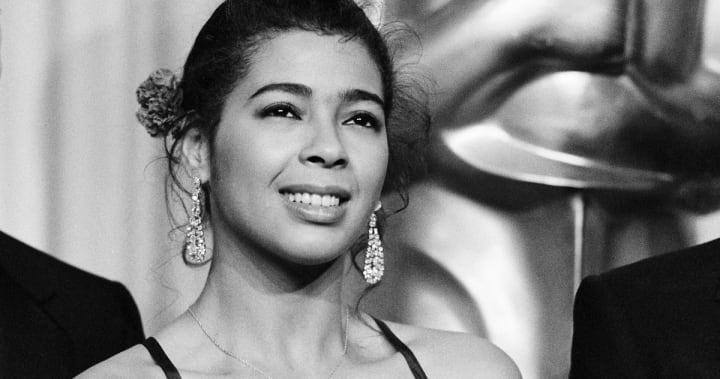 Source
https://irenecara.com/
https://www.songwriteruniverse.com/irene-cara-interview-2018.htm
https://www.cnn.com/2022/11/26/entertainment/irene-cara-obit/index.html
https://nypost.com/2022/12/05/the-sad-final-days-of-fame-star-turned-recluse-irene-cara/
https://inews.co.uk/news/tributes-irene-cara-fame-flashdance-dies-1995996
YouTube
About the Creator
Hello, My name is Gladys W. Muturi. I am an Actress, Writer, Filmmaker, Producer, and Mother of 1.
Instagram: @gladys_muturi95
Twitter: @gladys_muturi
Facebook: facebook.com/gladystheactress
YouTube channels in the works
Reader insights
Be the first to share your insights about this piece.
Add your insights