Twice Eyes Wide Open Album Review
Album Of The Year?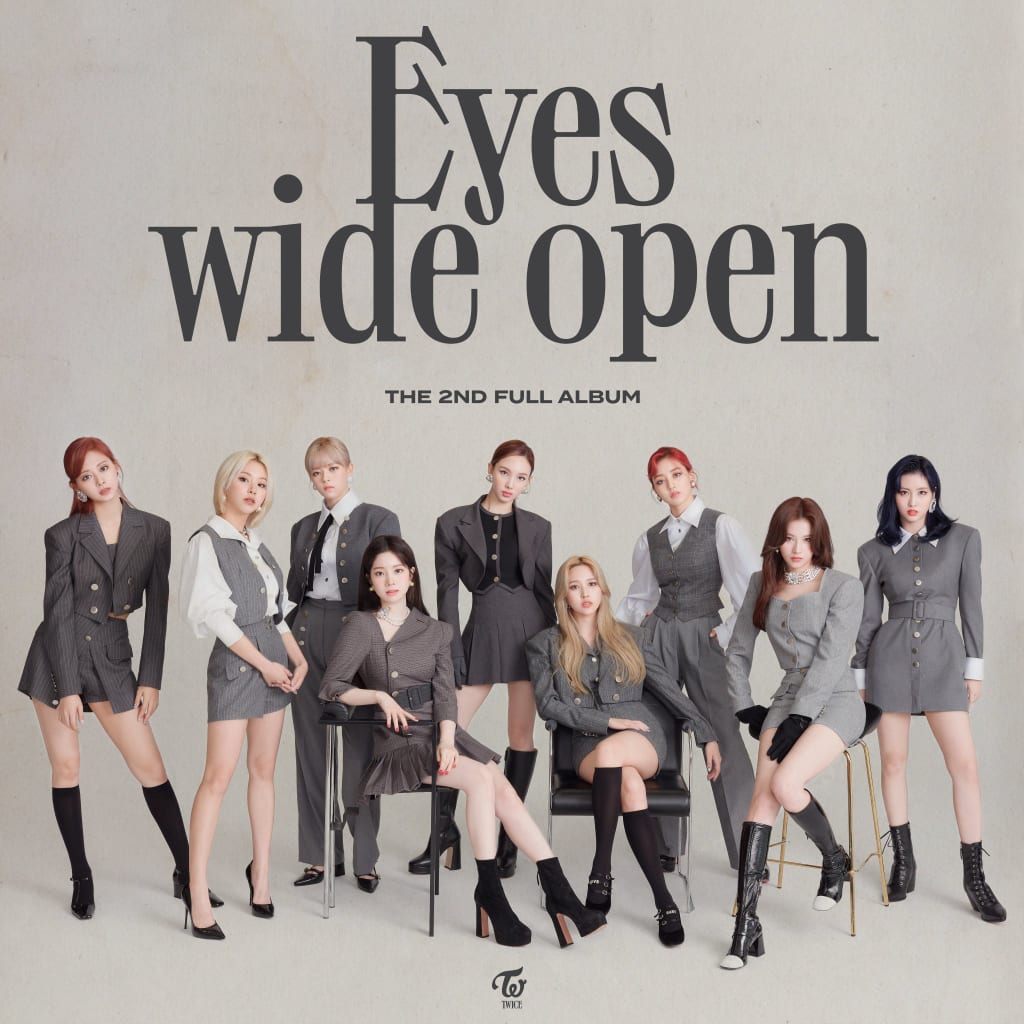 FINALLY! Finally I found the time to talk about this goth tier album.
Twice turned 5 years old this year, and wow I wanna cry. They were the first girl group I really fell in love with and seeing them grow from the cute and bubbly teen girls to sophisticated and beautiful women is so surreal. I'm so proud of them, and I'm so proud of their musical growth that is showcased in their second full album, Eyes Wide Open. This is an amazing album and I just want to gather my thoughts and go through each track.
Before we begin, if you're looking for a review that's unbiased and goes in-depth into the musicality of the album, this is the wrong review for you. Twice is one of my favorite girl groups of all time so I might be a tad biassed, and I'm not well versed with music and a pro at reviewing music. I just know what I like, and what I don't like.
So now that we got that out of the way and you're still here, it's time to talk about the album of the year. Let's go.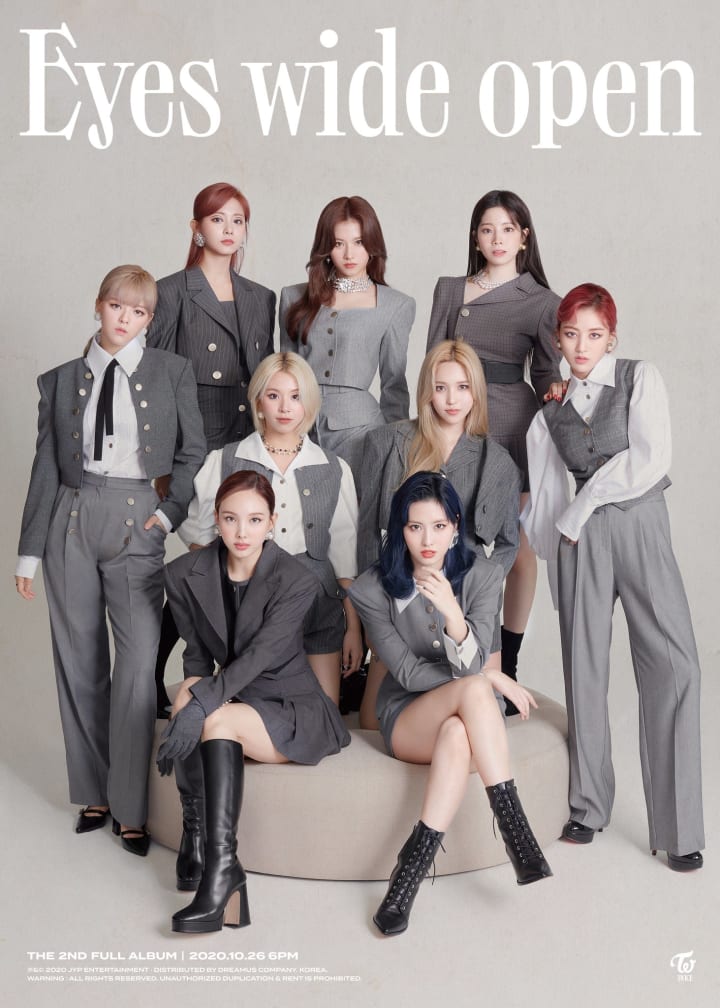 Track 1: I Can't Stop Me
When I first heard this song, the most surprising thing about it is the structure and songwriting itself. You see, Twice has a very formulaic sound for their title tracks and are meant to punch you in the face right away. They are usually super catchy, bubbly, and captivating, and made to top the charts. So I was completely thrown off with the title track I Can't Stop Me. Unlike the other title tracks that stick with you right away, this song is more of a slow burn to addiction. It's catchy as hell, but this track takes it's time to capture you. Also, I love that Kpop this year has been in the 80s' retro wave sound, and I'm glad Twice jumped aboard the trend because it really fits them. It's so sophisticated yet still has that fun feel that Twice songs usually has. The concept also screams women. They have matured beautifully and have grown into such powerful women, and this song perfectly captures Twice femininity and sophistication.
9/10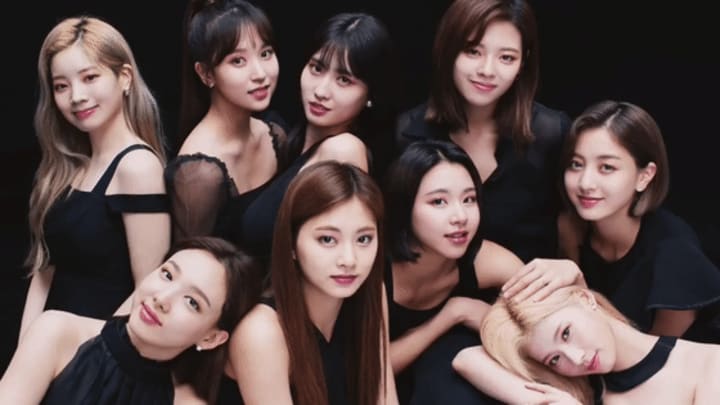 Track 2: Hell In Heaven
Next is Hell In Heaven and holy shit it's amazing. It's quite simplistic, but it's so sexy and enticing. Then the false drop takes me to another world. The way they sing "Take me to your paradise" is so hauntingly beautiful and hypnotic. Hell In Heaven is an addicting track and one of my favorites. It's so different from any other twice song. It's delicate yet sexy, and has a bit of sultriness to it. I love this track.
10/10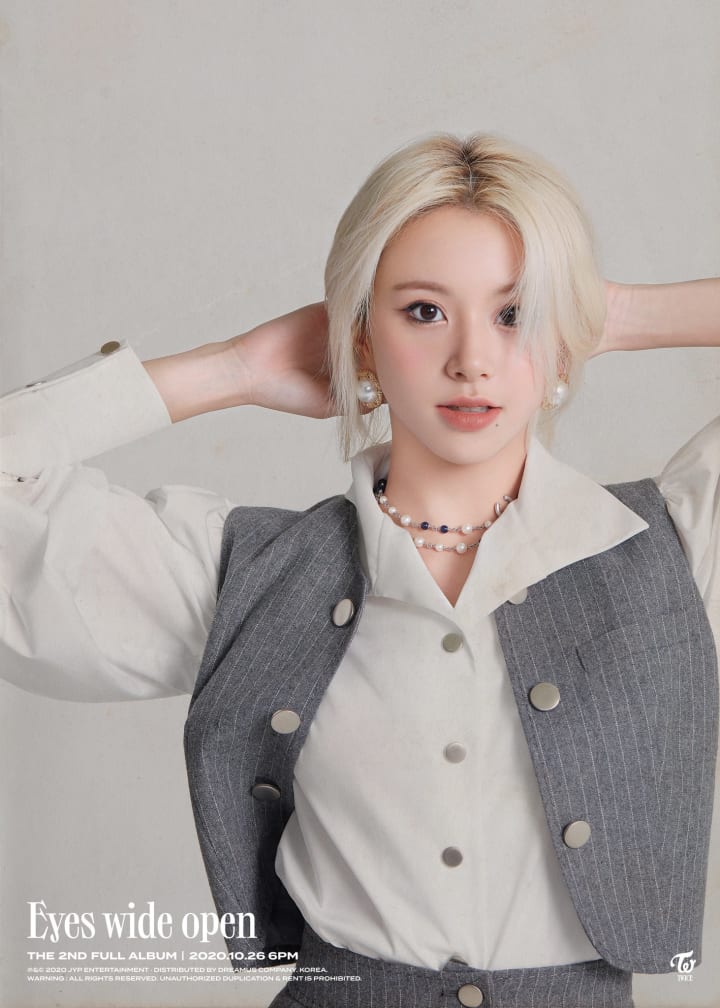 Track 3: Up No More
First I just want to talk about Chaeyoung. Maybe it's because she's my bias, but she stood out so much on this track. Her voice suits this track so much. On to the song, it's so good! This song is title track worthy, and I'm in love with the prechorus. It is also has a sugary and sweet element to it that reminds me of Twice sound in 2018. I enjoy this track a lot, and I'm glad this is the song they chose to promote along with I Can't Stop Me. It's great.
9/10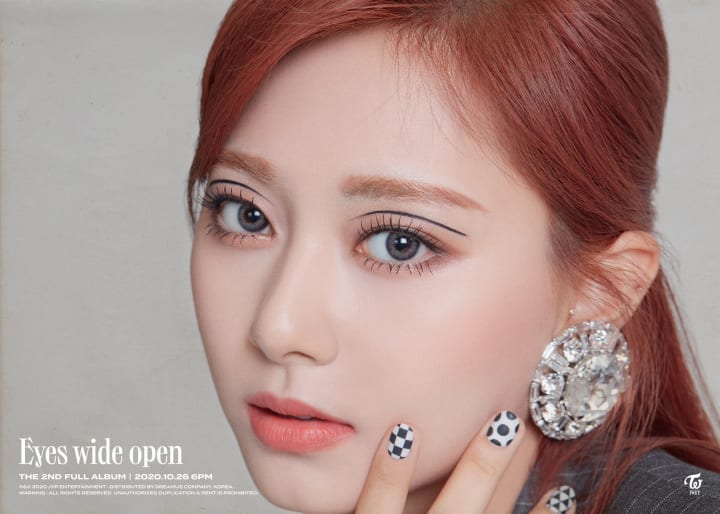 Track 4: Do What We Like
When I first listen to Do What We Like, it was reminiscing to 24/7. A fun song about enjoying your youth and being yourself. It's a sweet track, but it left me wanting more in the end. I felt the drop was lackluster and the ending felt abrupt. It went by so fast and I was begging for it to develop more. The negative was how it felt like something was missing, but I love Twice vocals on this track. They sound so refreshing. Then I love the prechorus where it gets a little quiet but builds up with the "nanana" Overall I like it, but I wanted more.
8/10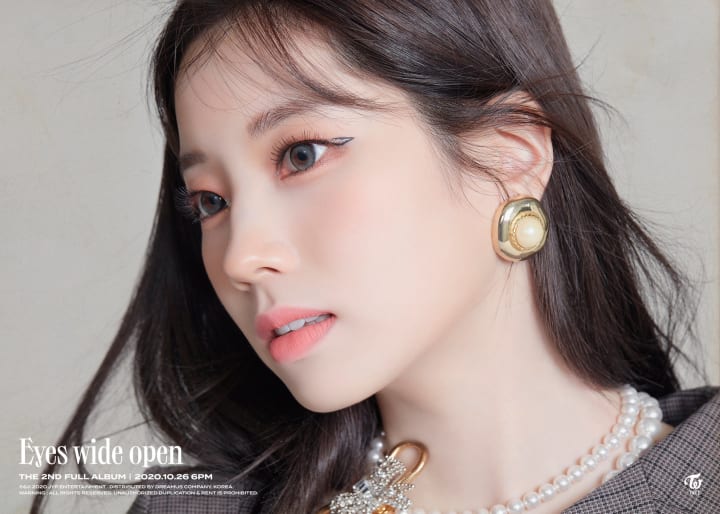 Track 5: Bring It Back
Now this song is it! Ok, it's just so sleeky and cool and addicting. The drop is also fantastic. I felt like I was in a different world while listening to this track. Like I'm floating in a lake on a different planet. It's so hypnotic and otherworldly. Then the switch up during the bridge with the rap part is iconic. This is one of the strongest songs on the album and I'm in love. Props to Dahyun for making such a banger of a track.
10/10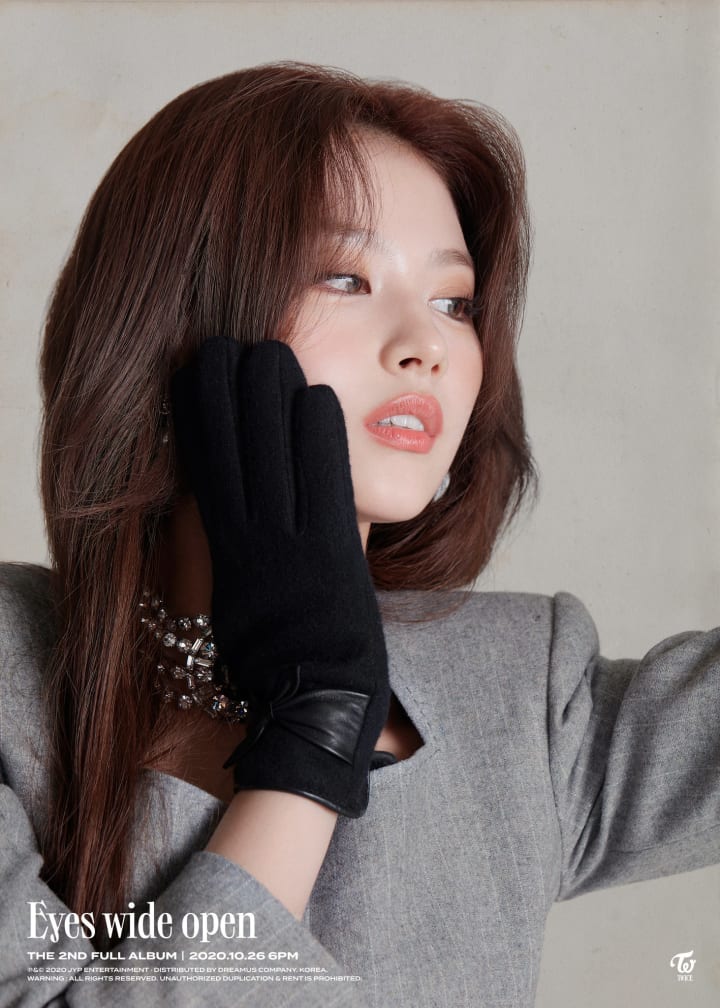 Track 6: Believer
Believer. What can I say about this magical song. Let's start of with the prechorus which is my favorite part of the track. It's so pretty and really stuck out to me. Momo and Sana saying "Come And Get It" is the best part of 2020. I honestly believe the prechorus saved 2020. Then with the chorus, it's a two part chorus, and I love a good two-part chorus. This song is full of charm and makes me so happy and yep! One of the best songs on the track! And God-Jihyo vocals????? Yeah this her era, she owned this album, and Believe is that song!
10/10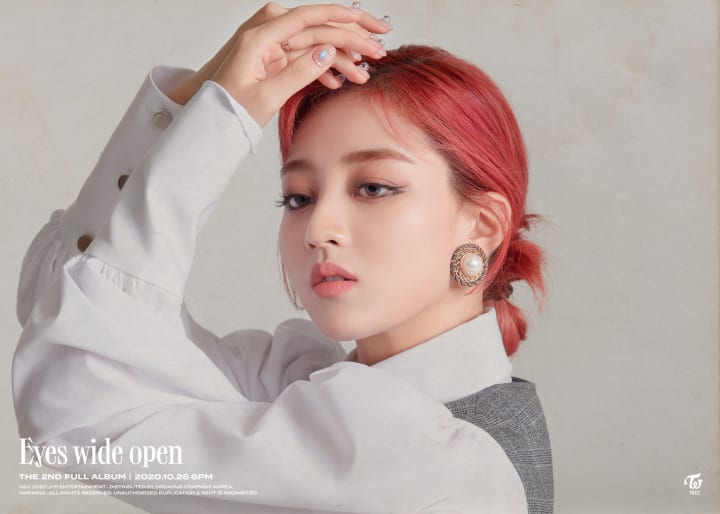 Track 7: Queen
Now I know I keep saying the previous songs were the strongest on the album, but Queen? She is the superior track. From Mina opening the song with her English, to the verses, to the prechorus, to the high notes, to the jazzy flavor, this song is fucking perfect. I'm also obsessed with the "Va Ra Bba Bba" Queen is just oozing with confidence. It's also hella catchy, and the chorus is so in your face in the most sophisticated way possible. The part where it says "Just A Show" is so addicting, and excites you for the chorus. It's my favorite song on the album, and one of my favorite Twice songs.
10/10
Track 8: Go Hard
Another song full of confidence, Go Hard is hella addicting. I love the verses and Twice vocals are amazing on this track. It's a simple track, and is really carried by the girls vocals and the violin-esque chorus. It's a cool track, but it doesn't stick out to me. Go Hard is cool and I do enjoy it, but it's on the weaker side. Although it's a weak track, it's still amazing. It's just compared to the album it doesn't have anything special. Also, it's great that one of the weakest songs on the album is still great and showcases Twice musicality growth.
8/10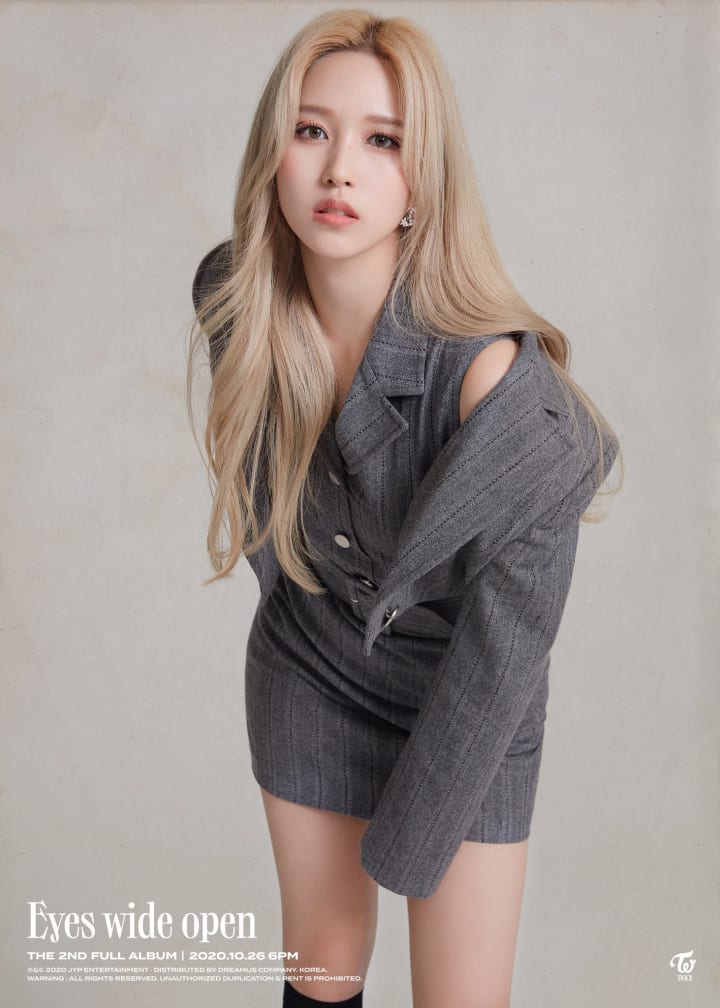 Track 9: Shot Clock
This song is fucking amazing. This is a banger! From the exciting intro to Jihyo first lines, I knew this song was going to be fire. This is one of my favorite songs on the album. Also Jeongyeon and Jihyo really stuck out to me. There deep vocals fit this song so well. Then I'm in love with the little rap portions. Chaeyoung and Dahyun sounds hella cocky, and they sound so cool. All the vocals and raps are outstanding! I also love how aggressive this instrumental is. It kind of reminds me of Touchdown. Shot Clock is like this cool and older cousin to Touchdown. Overall I love this song, and it's like in the top three for me.
10/10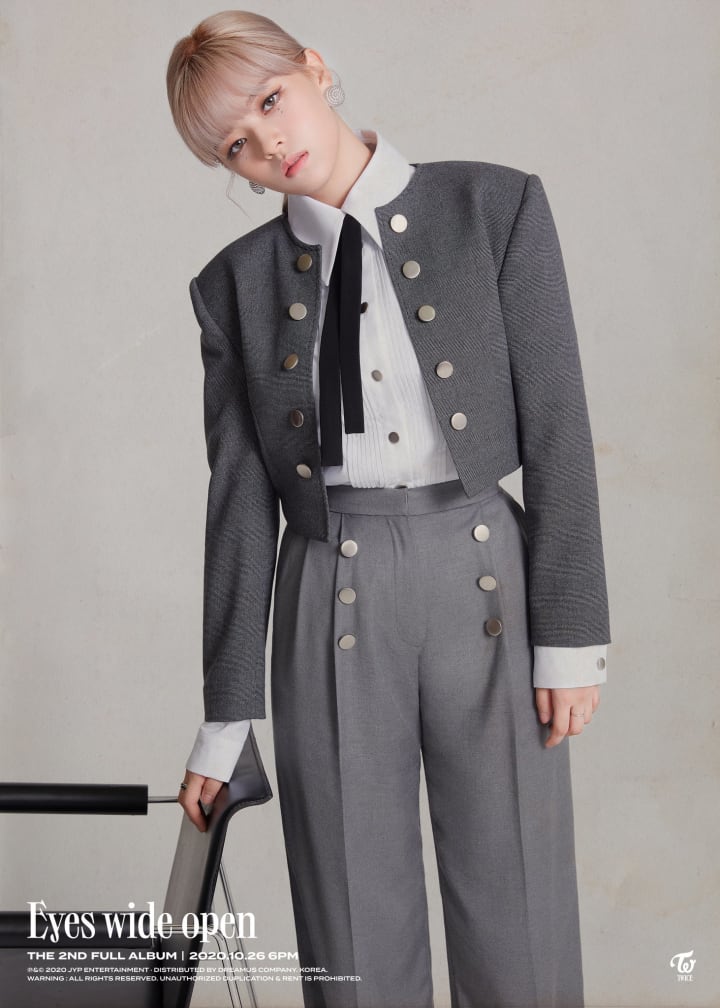 Track 10: Handle It
Now Chaeyoung is my bias for a reason. She made one of the best songs on this album. This R&B inspired song fits their lower registers, and all the girls sound so comfortable. It also makes me melancholic but warms me up like hot cocoa on a snowy day. This song is gentle yet pierces you right in the heart. It's so smooth too, and it's just an amazing song.
10/10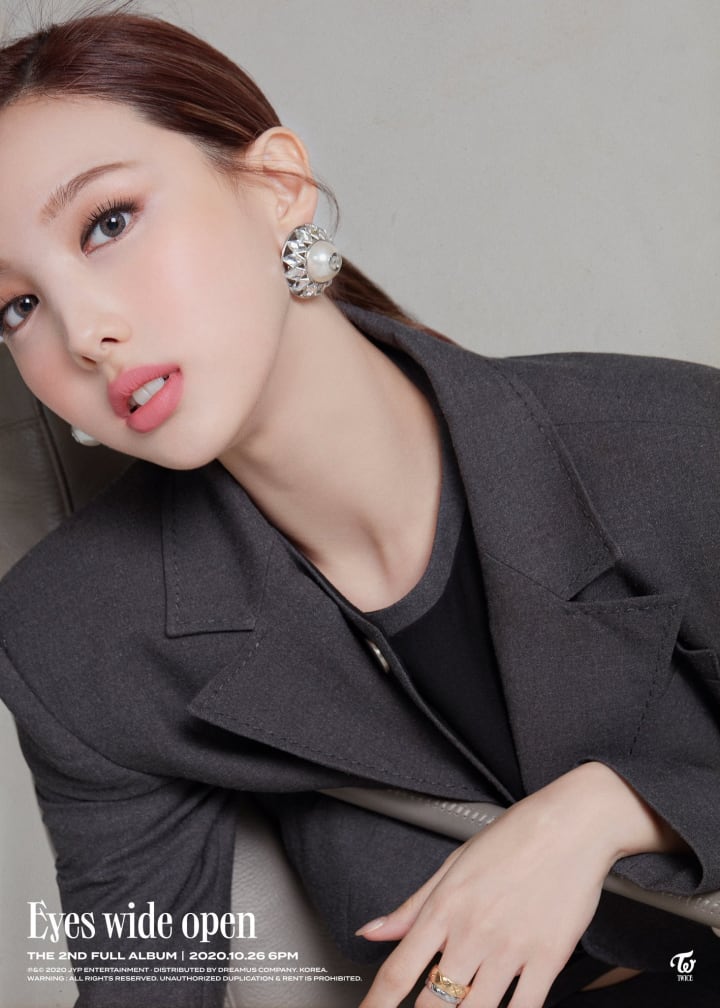 Track 11: Depend On You
Depend On You makes me weirdly nostalgic. It's like I'm in an indie summer movie and it's the end of summer, and everyone is getting ready to move on to college or their careers. It's a soft track that dances with you in the summer breeze. My favorite part is the chorus with the distorted voices, and it's a magical track that's bittersweet and is quite beautiful.
9/10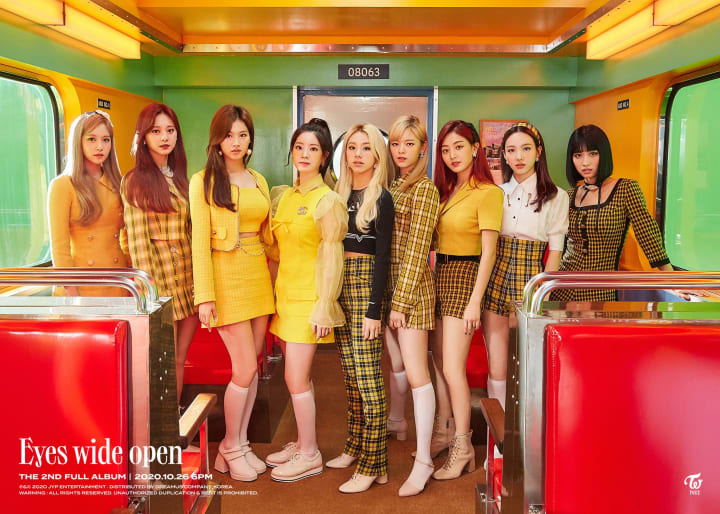 Track 12: Say Something
Another retro and jazzy song, Say Something is a flirty track that makes me feel like I'm in a club in the 80s. It's like date night, and this song is urging their love interest to express their feelings. It's a cute song, but it's not that memorable to me. It's a good song, just not a stand out track. I am obsessed with the trumpet outro though. That's fire.
8/10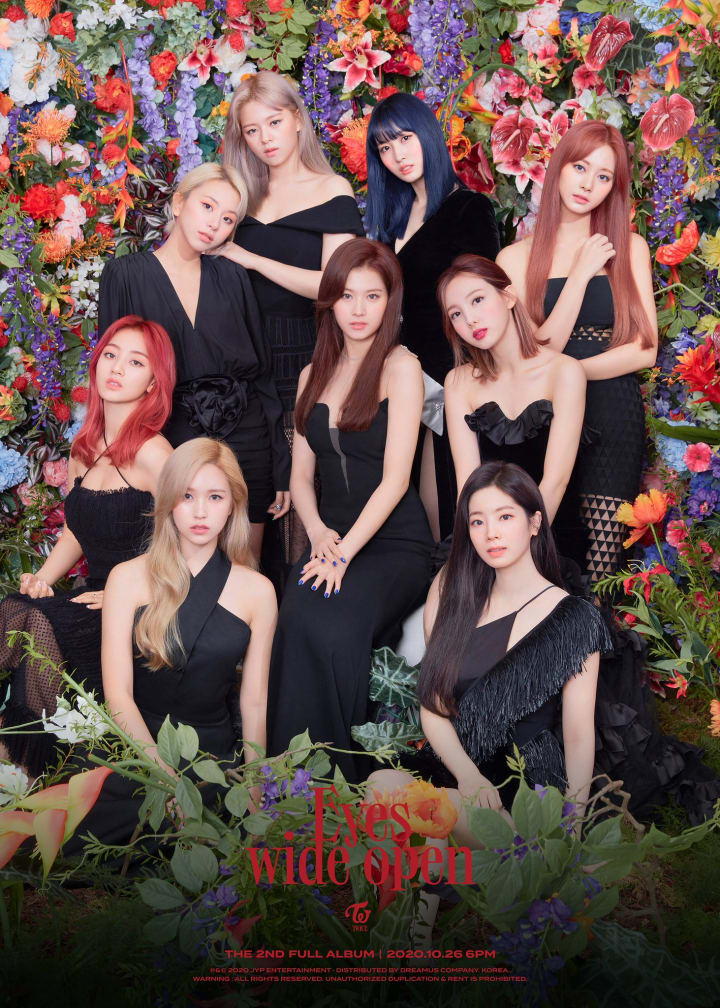 Track 13: Behind The Mask
First of all, Heize wrote this song and Heize is one of my favorite Korean solo artists. So her collabing with Twice is a dream come true. Also Dua Lipa helped with this track I believe? I love iconic women working with iconic women. On to the song itself, this is an emotional song. It makes my heart ache but also hugs me, comforting me in the pain. Mina also stood out so much on this track, especially at the bridge with her soft and delicate voice. It's such a powerful song, and it's a great closer to the album. Definitely one of their best songs.
10/10
Overall, this is one of my favorite albums of 2020. This is Twice's strongest project to date, and they really showcased how much they have grown. I'm so proud of them and so happy with this album.
9/10
Song Ranking:
1. Queen
2. Shot Clock
3. Behind The Mask
4. Bring It Back
5. Believer
6. Handle It
7. Hell In Heaven
8. Depend On You
9. I Can't Stop Me
10. Up No More
11. Go Hard
12. Do What We Like
13. Say Something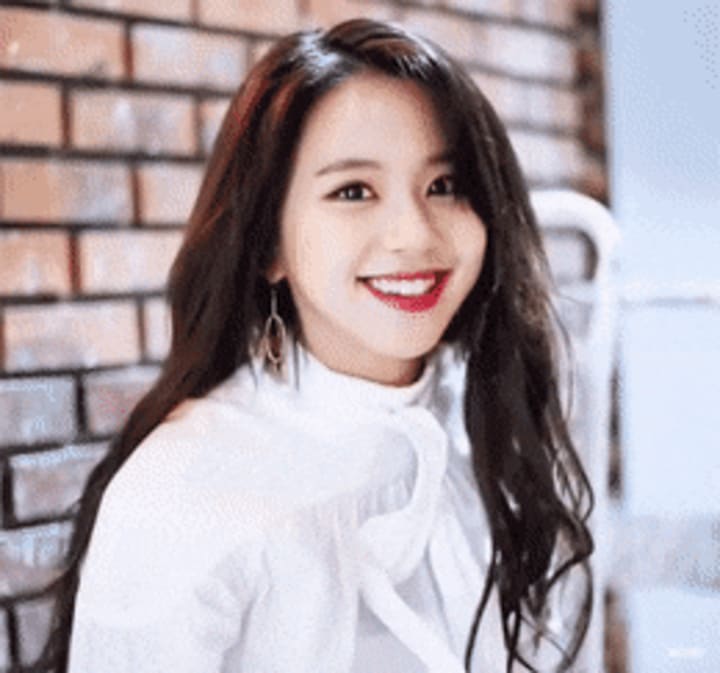 Thank you for reading! I really appreciate it. Hope you're having a good day, and if not I hope it gets better.
Bye-Bye!