Tunes to Get Grooving To (Part 21)
Week 21!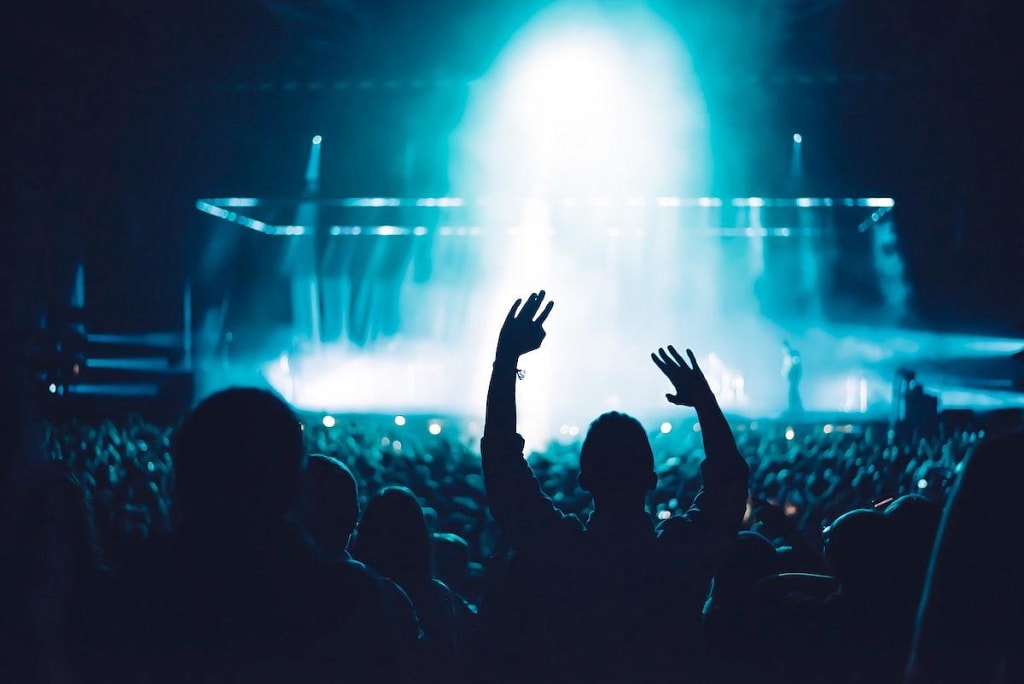 Hi all!
Welcome back to Tunes to Get Grooving To! Are you wondering why I didn't post a TTGGT last week? Well here's why… last week I started a new series called Novels to Discover and you can check that article out here. Novels to Discover will be back next week and Tunes to Get Grooving To will be back the week after.
Now, lets dig into five new tunes that will get you grooving!
1. "Stupid Love" – Lady Gaga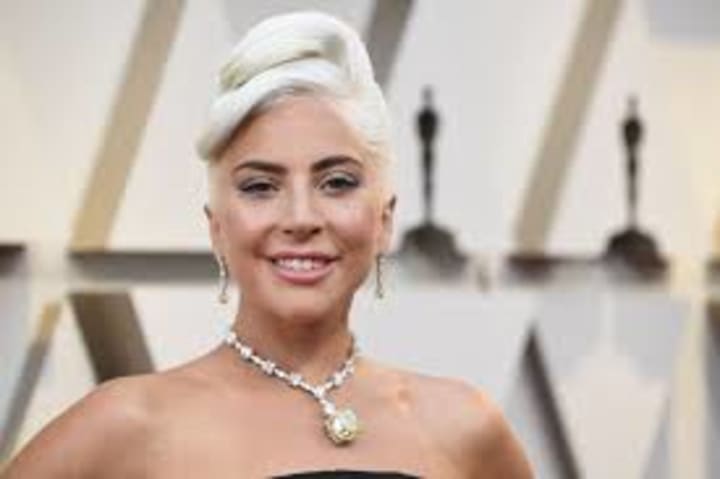 Gaga has always been known for her crazy fashion sense and her wacky songs that are incredulously catchy. Since her music career kicked off in 2008, she has been serving amazing tunes for over a decade! From country music that features in A Star Is Born, to upbeat pop music, Gaga has created it all and her fans love her for it.
"Stupid Love" does not disappoint either. It's super catchy and gives off such a fun vibe that I can't help but dance along to it. The music video is so fun too, that fans have said the "old Lady Gaga is back!". Fun fact: the video was shot entirely on an iPhone! I can only sum up this song as carefree and will definitely one for the summer playlist!
Listen to "Stupid Love" here:
2. "I Love Me" – Demi Lovato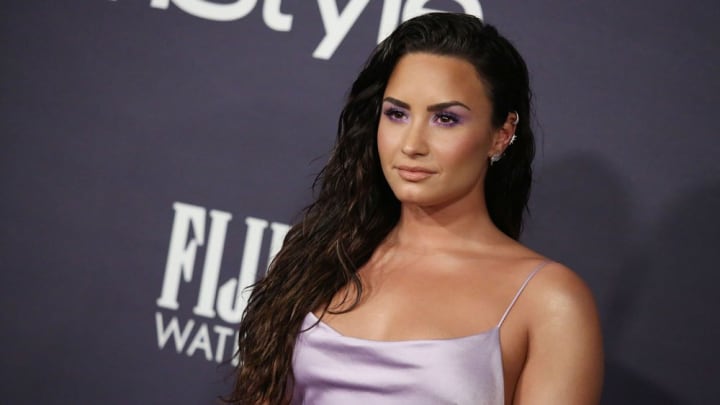 Demi Lovato has been in the music industry just as long as Lady Gaga has, with her musical breakthrough in Camp Rock back in 2008. The singer-songwriter stayed in the music industry up until 2018, however fame was not kind on Lovato. She struggled with both alcohol and drug addiction, which is why in 2018 she took a break from the limelight. Now though, she is back and is ready to produce amazing music.
"I Love Me" is a powerful comeback tune which addresses issues of her past and shows how she's a survivor towards everything that's happened. The song is upbeat, and the music video is creative and seriously captivating. The lyrics are so strong, and I think a lot of people will be able to relate.
Listen to "I Love Me" here:
3. "That Emotion" – Hannah Georgas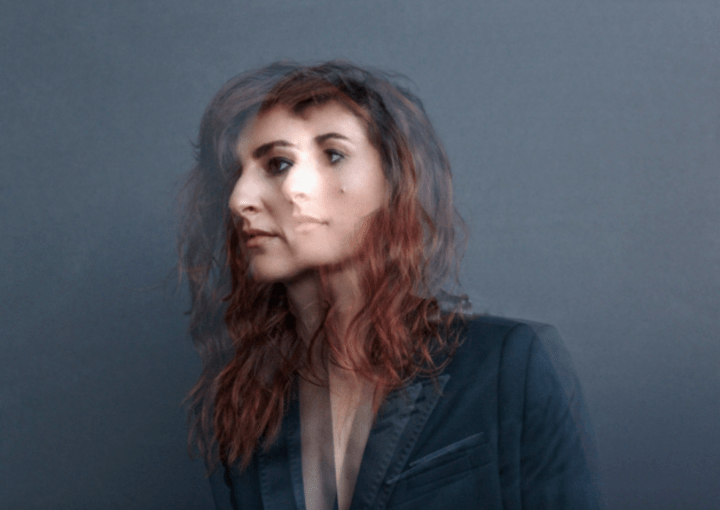 Georgas is yet another amazing female singer-songwriter who has been in the music industry since 2008 (I promise this connection wasn't planned!) and I still can't believe how undiscovered she is. One of her songs I love the most is "Chit Chat" which was released back in 2010. Since then, her style of music has grown, and her vocals seem to get better and better. I wish she was more well-known because she definitely deserves it!
"That Emotion" was released March 6th and I can't stop listening to it. It's a very chill tune, the best way to describe the song would be to call it delicate. It's soft and beautiful, which makes the song even more enticing. I have it on repeat at the minute and it's in my favourite chill playlist. 10/10 recommend.
Listen to "That Emotion" here:
4. "Bang!" – AJR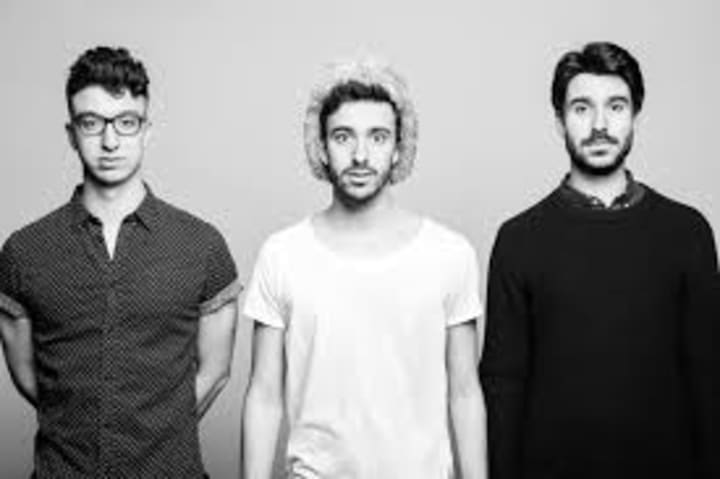 AJR is a three-man band formed in 2005 and they released their debut single in 2013. If you're wondering what AJR means, it stands for Adam, Jack, and Ryan. Their pop music is always upbeat, and I can easily sing along to their lyrics. They're humorous and they never produce a bad song, IMO.
"Bang!" was released back in February but I still can't get it out of my head a month later! First of all, the music video for this song is super creative and I'm obsessed with it! Secondly, this tune is really astounding. The lyrics are perfect, it's an easy song to listen to, and I 100% recommend that you go check it out. I have nothing bad to say about this song, it's perfect.
Listen to "Bang!" here:
5. "Lazy" – Surfaces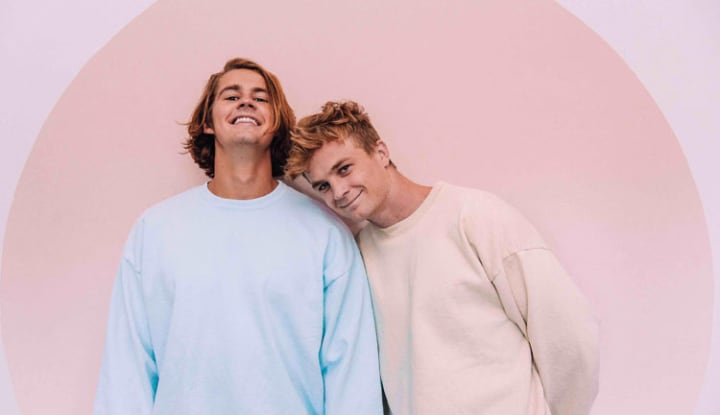 I've featured Surfaces on Tunes to Get Grooving To before. The duo state "any song can become a moment, any moment can become a canvas, and any canvas can become an escape. In a world full of surfaces, it is up to us to interpret meaning beyond them". They're very open to bending genres and they just want to make music the fans will enjoy.
They've recently released a new album called "Horizons" which "Lazy" features in. The song is super relaxing and chill – chillaxing, if you will. It's a little romantic, and a little playful, so this song is guaranteed to make you happy. Add it to your playlist now!
Listen to "Lazy" here:
So that's it for this week! Here's a recap, with the band/singer's Instagram handles, if you want to check them out!
1. "Stupid Love" - @ladygaga
2. "I Love Me" - @ddlovato
3. "That Emotion" - @hannahgeorgas
4. "Bang!" - @ajrbrothers
5. "Lazy" - @surfacesmusic
Want to find all these tunes to get grooving? Find them in one easy click here to find them on my Spotify playlist! Or, if you need the tunes now, listen below!
Also, if you're interested in the other songs you see on my playlist, click here to read parts 1 to 20 of Tunes To Get Grooving To on my profile! And don't forget to click that new like button!
See you soon!