Playlists
Tunes to Get Grooving To (Part 13)
Week 13!

Hi all!
Welcome back to Tunes to Get Grooving To and a happy new year to you! If you haven't heard, 2020 has already been great for me – I have been featured in Vocal's Creator Spotlight so if you have a spare minute please go check it out, or hit the link here!
This week there's 5 new tunes for you to get grooving to, so let's have a look at them!
1. "Catch Me If You Can" – Set It Off
Set It Off is currently a three-piece band based in Los Angeles who are well known for their style of infused pop, rock and electronic sounds. They first started producing music in 2008 and have been releasing a string of singles, EPs and albums ever since. In 2018 – ten years after their initial formation – they signed with Fearless Records and released their fourth album through their label. Throughout their career the band has changed from a four-piece group to a trio. This occurred recently.
"Catch Me If You Can" is their most recent single which was released on January 3rd. The vocals and the vibe of the song reminds me of the likes of Fall Out Boy, and I love that. It's a catchy tune with a powerful attitude behind it and there's something about it that really sticks with me. I absolutely have this song on repeat and it's a great song to start my 2020.
Listen to "Catch Me If You Can" here:
2. "Wrong Direction" – Hailee Steinfeld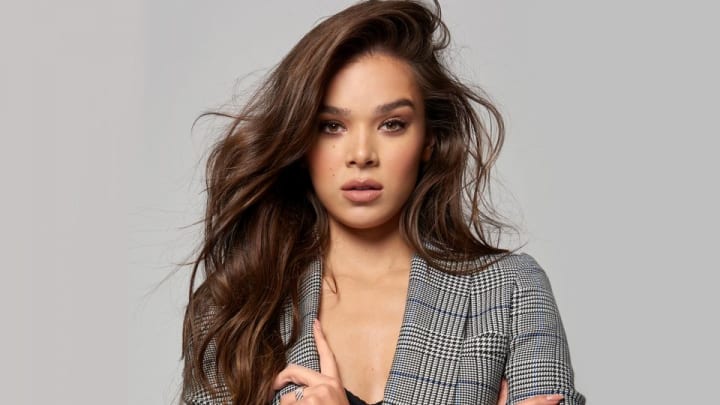 Steinfeld is well known for featuring in mainstream films such a Pitch Perfect and Bumblebee, as well as this she has been producing her own music since 2015 and has continued to grow into an amazing vocalist with even more amazing tunes. This actress and singer-songwriter has blossomed well over the last five years and she started off 2020 so well, releasing her new single "Wrong Direction".
This tune is a heartfelt love song, and although it may pull at the heartstrings, it is a great song. Her vocals are soft and effortless, despite bringing a powerful storyline. "Wrong Direction" is currently sitting at #71 on the iTunes Top 100 Songs, however I think it deserves such a higher rating. When you discover this song, you'll want it on repeat.
Listen to "Wrong Direction" here:
3. "Chills" – Why Don't We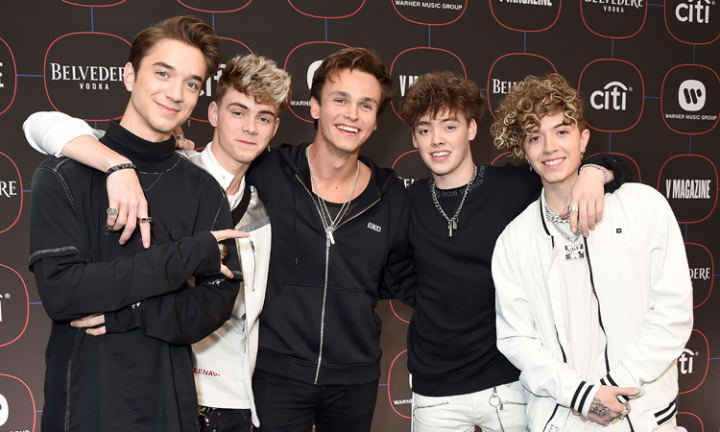 Why Don't We is a five-piece American boy band who have been creating music since 2016. All have links to mainstream fame even before the five lads formed the band. Their first single "Taking You" was released in 2016 and they have become hugely popular since then. They are currently working towards a new album to be released in 2020. They have also worked along side celebrities such as Macklemore and Logan Paul.
"Chills" is their newly released single that debuted on January 5th. It's a love song, yet unlike Hailee Steinfeld's ballad, this tune is upbeat and catchy. It's definitely a song to sing and dance to, especially with a loved one. The song tells the story of how it feels to be in love, and how it feels to fall in love. It gives you 'chills' – hence the title of the single. It's fun and energetic, a perfect song for the new year.
Listen to "Chills" here:
4. "Yummy" – Justin Bieber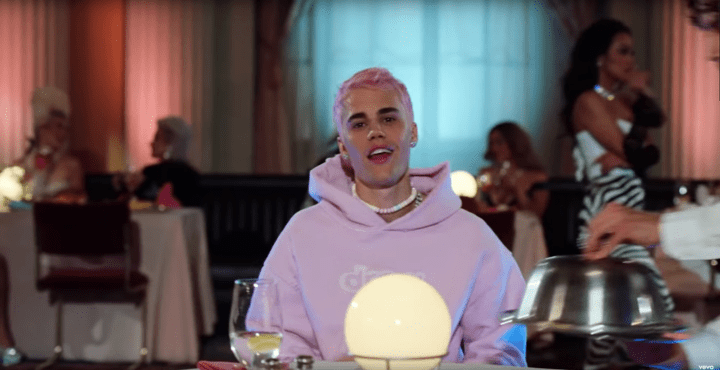 Bieber is a Canadian artist who has been making music since his iconic debut in 2009. If you don't know who he is, you have simply been living under a rock. After winning numerous awards and selling 105 million records in the US alone, it's safe to say Bieber is doing very well in the world of mainstream fame. He has Beliebers, he has celebrity friends and most of all, he has released 4 studio albums which the world has loved.
Despite all of this, some have heavily judged his new release "Yummy". Although some have loved this new tune, some have slated it while they state: "who let him write a song alone" or "he's hopeless without Ed Sheeran". The interesting mix of love and hate for this song has left me curious about this song so I cannot help listening to it over and over just to see what the fuss is about. I'll admit, it's not that creative, but it is very catchy and has easy lyrics to remember!
Listen to "Yummy" here:
5. "Mean It" – Lauv ft. LANY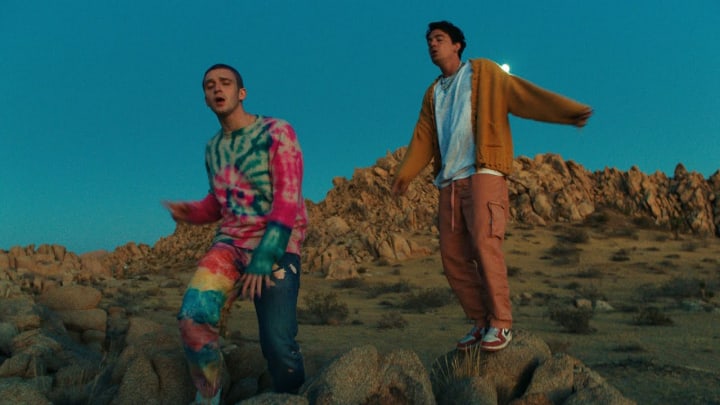 Although this tune has been premiered since November last year, this single was recently released in Lauv's new EP "Changes". Fans have loved this Lauv and LANY crossover and many – including myself – are in love with the tune. It's sweet and chill, although the lyrics tell the story of falling in love with someone who lies or is deceiving, e.g "don't build me up just to let me down". It's a gentle tune and it has really grabbed my attention over this last week.
Lauv is an American singer-songwriter who has been releasing music since 2015 and LANY is an American indie-pop band who has been also been producing music since 2015; together some find it difficult to distinguish the vocals between the two. Both have a similar taste in music, and they have both reached mainstream fame. If you haven't heard of Lauv or LANY then you need to check them out!
Listen to "Mean It" here:
That's it for this week! So here's a recap of all the musicians, and here are their Instagram handles if you want to check them out!
1. "Catch Me If You Can" - @setitoff
2. "Wrong Direction" - @haileesteinfeld
3. "Yummy" - @justinbieber
4. "Chills" - @whydontwe
5. "Mean It" - @lauvsongs @thisislany
Want to get grooving to all these songs but don't want to create your own playlist? Find them in one easy click here to find them on my Spotify playlist! Or in you need the tunes now, listen below!
Also, if you're interested in the other songs you see on my playlist, click here to read parts 1 to 12 of Tunes To Get Grooving To on my profile! And don't forget to click that new like button!
See you next week!