Top Two Hit Wonders
We take a look back at the top two hit wonders of pop music history.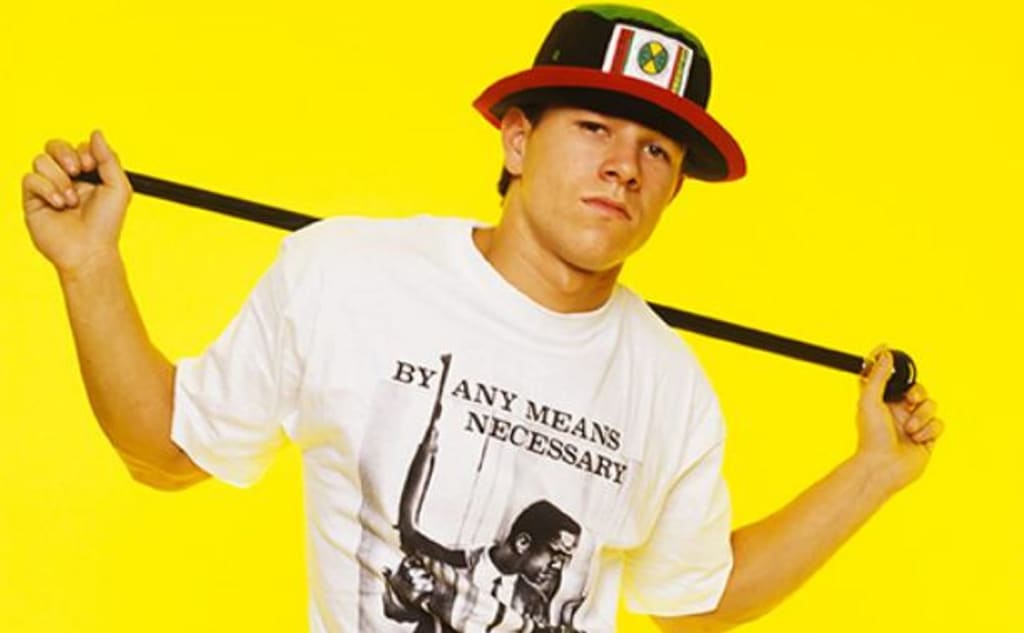 Most people can name a one hit wonder band. There are tons of them, all of them once considered to be "the next big thing to hit music" only to be unable to top the stuff that launched them to stardom. They are both cautionary tales of hubris and makers of much-loved songs.
But, few people really talk about two hit wonders. These are the bands that escaped the dreaded title of "one hit wonder," but never quite picked up the ability to come up with hit after hit.
In a weird way, two hit wonders are actually less memorable than one hit wonders. They skipped the one hit title, came up with a second hit, but after that, they always just seem to fade out into obscurity.
You might not know many of the two hit wonders out there, but some of them are actually pretty memorable. Here are some of the top two hit wonders in pop culture.
Marky Mark and the Funky Bunch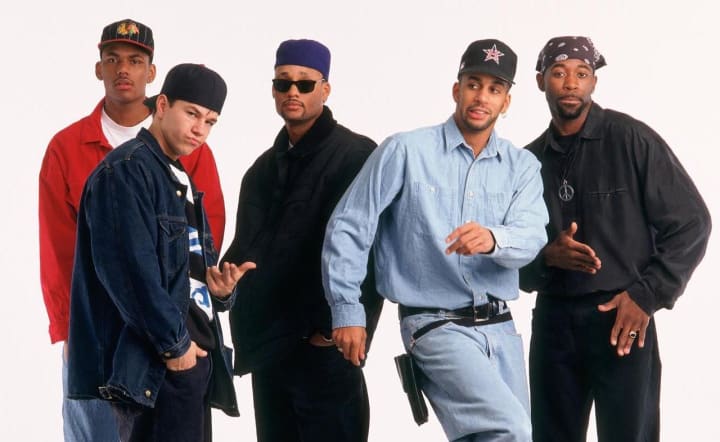 Marky Mark was originally a bandmate from the hit pop band, New Kids on the Block. Known for being Donnie Wahlberg's crazy younger brother, he had all the tools a person would need to become a long term famous pop star. That being said, he decided to become a more intelligent version of Vanilla Ice.
Marky Mark and the Funky Bunch was his pet project, and they delivered some pretty good music—however, they only had two hits. The hits, "Good Vibrations" and "Wild Side," were known for having smooth beats, decent lyrics, and a danceable style.
Still, Marky Mark wasn't really as good an MC as he was an underwear model. His musical career faded into obscurity by 1993. Even though he didn't prove capable of creating one of the best hip hop albums of the 90s, he was still good at what he did. Ergo, a two-hit wonder.
KT Tunstall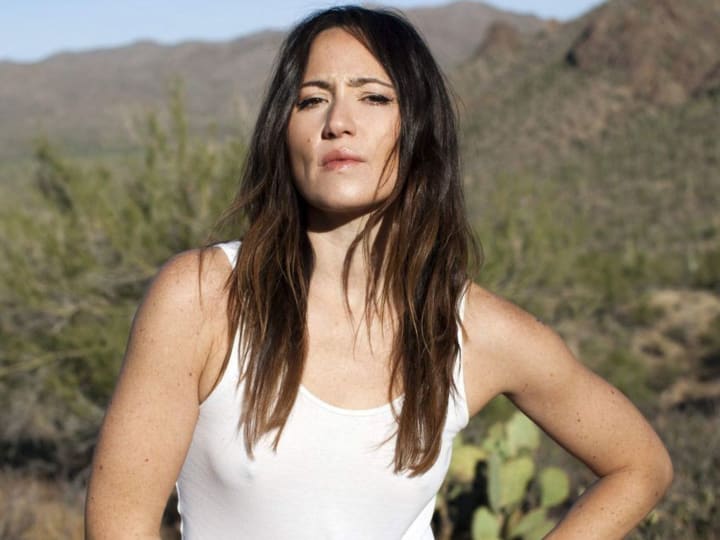 KT Tunstall was a breakout star of the mid-00s. Her first hit, "Black Horse and the Cherry Tree," was known for its bluesy, country sound—despite her actually being from Scotland. Her infectious, incredibly catchy song ended up getting airplay everywhere, and was quickly followed by the even more popular "Suddenly I See."
Even today, "Suddenly I See" occasionally gets used in commercials thanks to its wide-eyed optimism and upbeat melody. It even became Hillary Clinton's presidential campaign song.
Unlike others on this list, KT Tunstall has continued to put out music album after music album. However, none really got to hit the charts the way that her first two hits did. Even so, it will be unlikely that she'll stay among the ranks of two hit wonders for too much longer.
Dream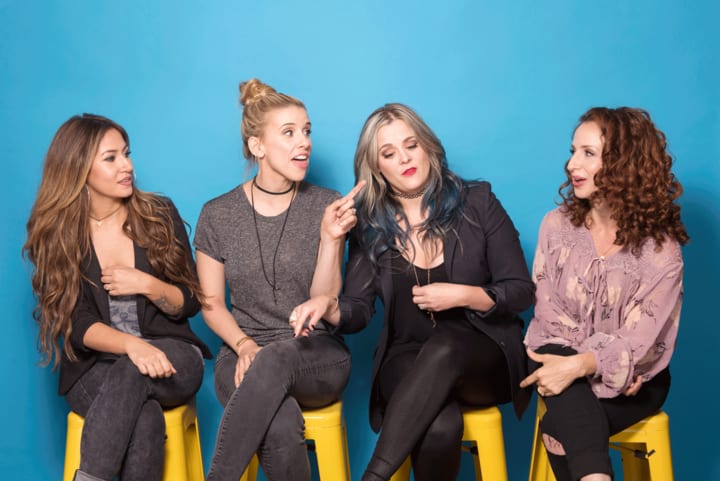 Dream was an all-girl pop group that came to fame during the height of the pop band explosion in the early 2000s. In many ways, Dream had a lot in common with the Spice Girls. They had sassy lyrics, occasionally used textspeak in their songs, and also just had very pop-infused electronic beats.
Their biggest hit, "He Loves U Not," hit transnational charts in 2001 and was known as a major anthem for girls who were sick of other women hitting on their men. Their other hit, "This Is Me," followed shortly after and hit the #1 spot on TRL charts.
What ended up killing Dream was a lineup change and an album that was recorded but never released due to the September 11 attacks. After the album got aborted, the band was dropped by Bad Boy Records and they silently disbanded.
They recently got back together again, but as of now, no new hits have come from this bubblegum pop group.
Cutting Crew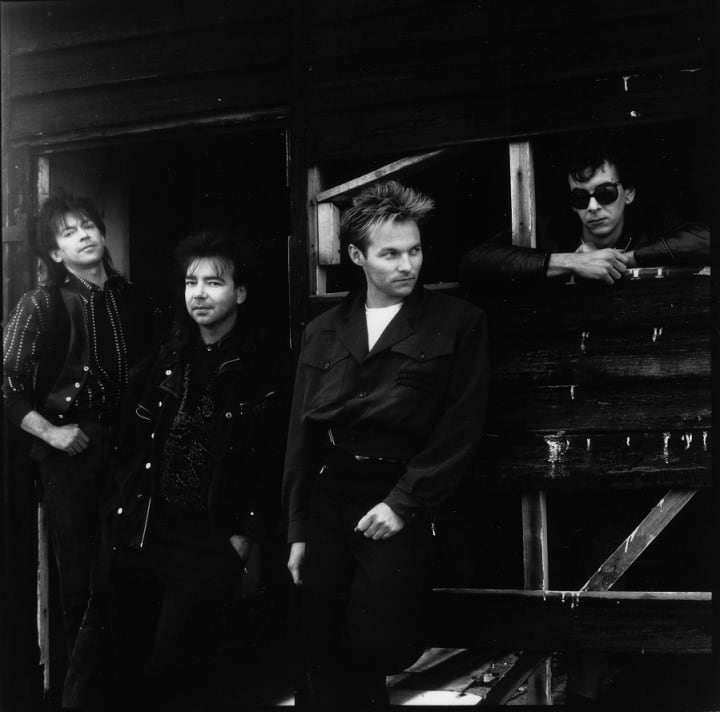 "I just died in your arms tonight...It must've been something you said."
We all have heard this song lyric, but most of us actually forgot who wrote it. The answer is that it was sung by Cutting Crew, a band that rose to stardom for their smash hit, "(I Just) Died In Your Arms."
Though they are most commonly known for that 80s classic, the group also managed to artfully dodge the one hit wonder title by following up with a second hit, "I've Been In Love Before."
If you don't remember "I've Been In Love Before," don't be shocked. You're not alone. It wasn't as popular as their first hit. Their second song only made it to the #9 spot on Top 40 charts, though, and after that, they never quite made it back on the charts again.
A-ha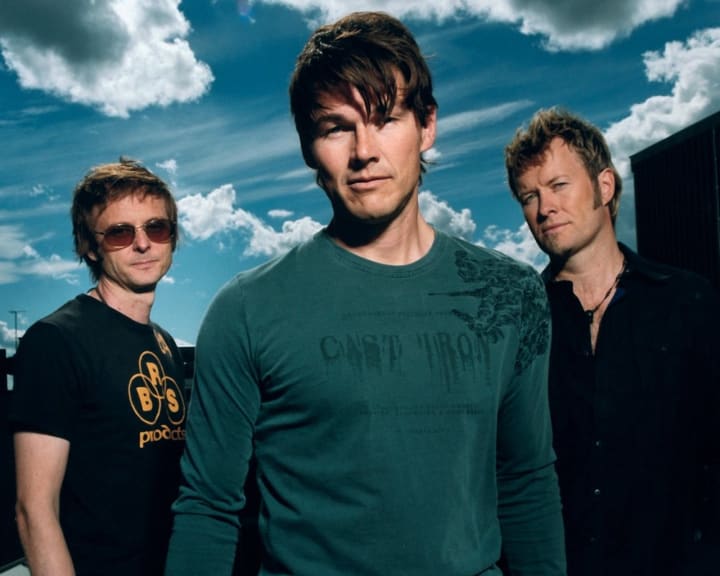 Most people still remember the catchy, perennially-80s sound that is "Take On Me," A-ha's famous hit. It's still famous and shows like Family Guy still reference it from time to time. That being said, most people assume that A-ha is a one hit wonder band when they actually were two hit wonders.
Though we all remember "Take On Me," most people forgot that A-ha wasn't a one hit wonder. Rather, they had a second hit called "The Sun Always Shines on TV." Their followup single didn't fare as well as "Take On Me," and peaked at the 20th place on Top 40 charts.
Tone Lōc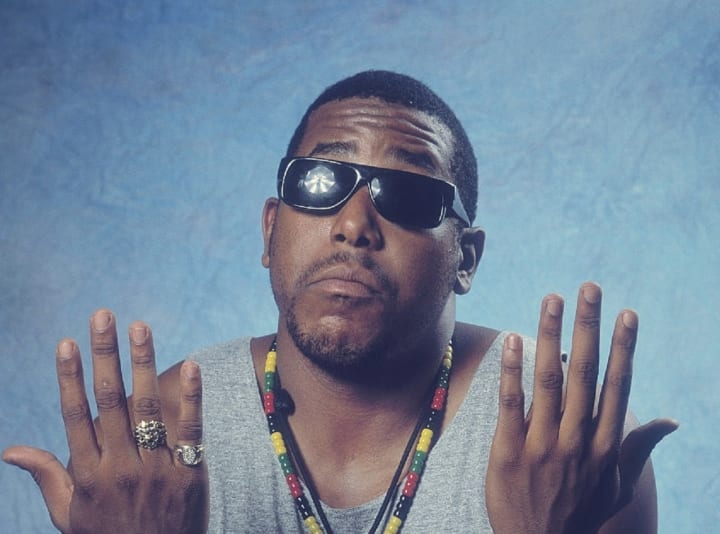 Hip hop in the 80s was a constantly shifting music genre that was hyper-experimental and occasionally employed some pretty crazy antics to get noticed. Tone Lōc was one of the few rappers in the late 80s to employ a little bit of snark, a slick beat, and a surprisingly happy vibe.
His biggest hits include the "Funky Cold Medina" and "Wild Thing," which both involved smooth beats, fun lyrics, and edgy music videos. However, after "Wild Thing," he never really ended up getting a third or fourth hit.
As gangster rap became more popular, Tone Lōc ended up seeing his personal style of rap getting pushed into the background. However, that didn't stop him from staying in the game.
He became a respected voice actor who also managed a number of rap-based tracks for movies. Since he walked away from album releases, he's been on King of the Hill, The Legend of Ferngully, and also had a track that played on Ace Ventura.
Quiet Riot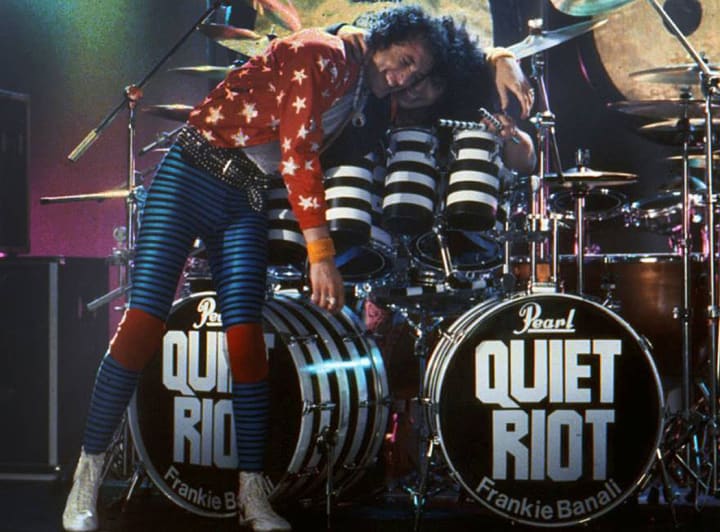 Quiet Riot had all the charm of a classic 80s hair metal band, and to a point, they really captured the fun, carefree attitude of 80s high school life. They were metal, but they were a fun, lighter brand of metal than you'd expect to see.
You might recognize Quiet Riot's "Cum on Feel the Noize" as the classic party anthem that tells you that you'll get "wild, wild, wild." Their less-successful hit, which actually came before their most well-known song, "Bang Your Head (Metal Health)" was known for being one of the 80s' most famous pop-metal anthems.
They were metal, but unfortunately, they came around a time when pop-metal was slowly fading out of style in favor of power ballads. As a result, they never quite were able to get the love of mainstream audiences to score subsequent hits.
Golden Earring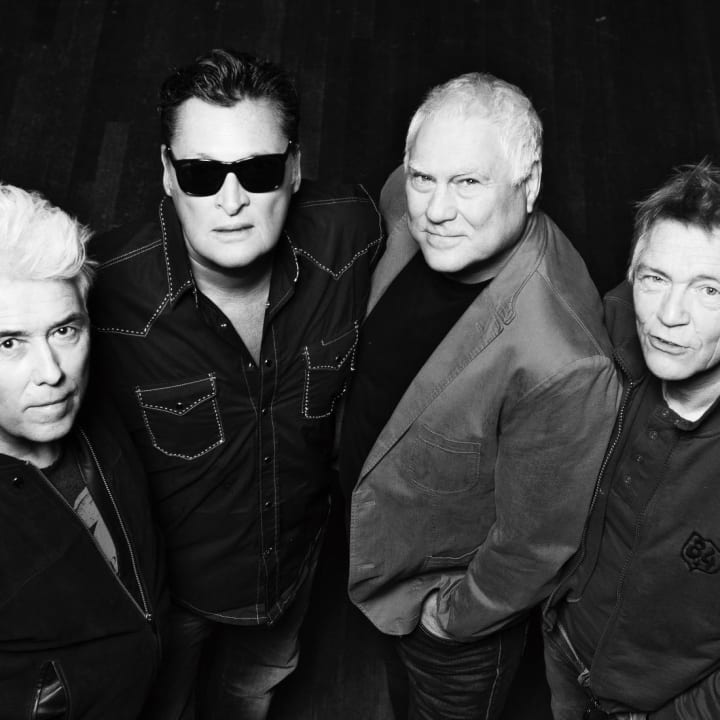 During the 70s, there was a big interest in rock with a slightly badass spin to them. People were also really reacting favorably to songs that told stories. Golden Earring, it seems, was very capable of obliging them.
Perhaps that's why their first hit, "Radar Love," was about a man using psychic powers to communicate with his girlfriend while he was driving. Their followup, "Twilight Zone," was about a man's descent into madness.
As far as the United States goes, these guys were two hit wonders. However, the Dutch band did score more hits in their home country, including a particularly catchy tune by the name of "Going to the Run."
They are still performing in Europe to this day, making them an exceptionally long-running band.
Crystal Waters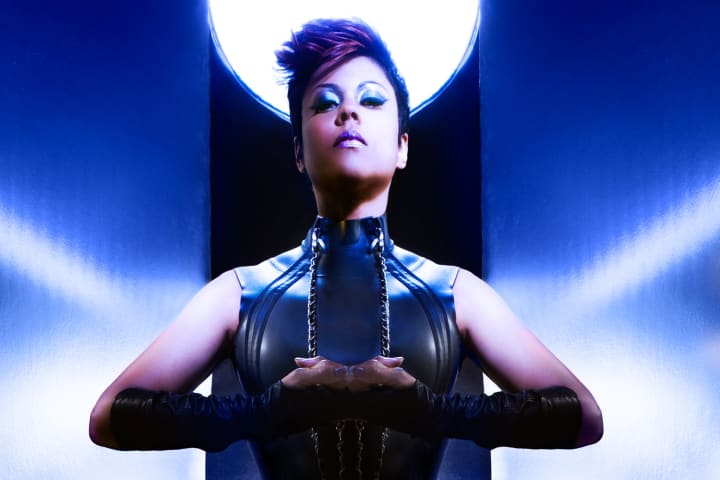 Crystal Waters, who is known for having pop-focused, socially conscious music, technically falls into the world of two hit wonders since only two of her solo songs ever received mainstream acclaim.
Her first hit, "Gypsy Woman (She's Homeless)" was a danceable song that was all about a woman who does her makeup despite being homeless. The song, which had a very runway-friendly beat, quickly became a smash hit with fashion groups who regularly used it for catwalk music.
Her second song, "100% Pure Love" became iconic among clubkids of the 90s and 00s as a hypnotic, elite-vibe club anthem with great kicks. Both songs became inextricably linked with the gay club scenes of the 90s and 00s.
Crystal Waters remains very popular in the LGBTQ scene and has been ranked as the 39th most successful dance artist of all time. In 2013, she collaborated with Chris Cox to create yet another hit—"Oh, Mama, Hey."
list
About the author
Ossiana Tepfenhart is a writer based out of New Jersey. This is her work account. She loves gifts and tips, so if you like something, tip her!
Reader insights
Be the first to share your insights about this piece.
Add your insights