Top Music Festivals on the East Coast
A former party promoter and current EDM fiend discusses the top music festivals on the East Coast.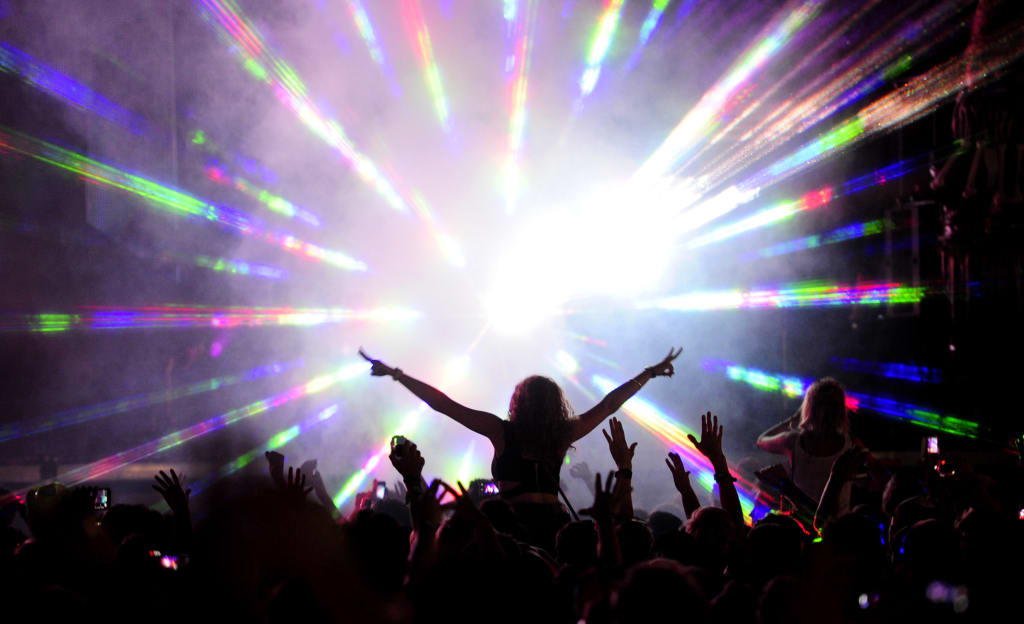 Music festivals are, and always will be, a part of my life. They are more than just multi-day concerts; they're celebrations of life, community, and music scenes. Truthfully, music festivals might be pricey, but they often are worth every penny you spend on there.
There are music festivals throughout the country and even all over the world. However, speaking as a (potentially biased) festival goer, the best festivals always seem to be on the East Coast.
To a point, this shouldn't be shocking. The East Coast is home to a lot of music festivals. As far as quality goes, these are the top music festivals on the East Coast — according to both music magazines and yours truly.
(Note: For this article, we are staying away from deep underground music festivals that might be too extreme for many partygoers — or might put the festival in question in jeopardy of losing its original crowd.)
EDC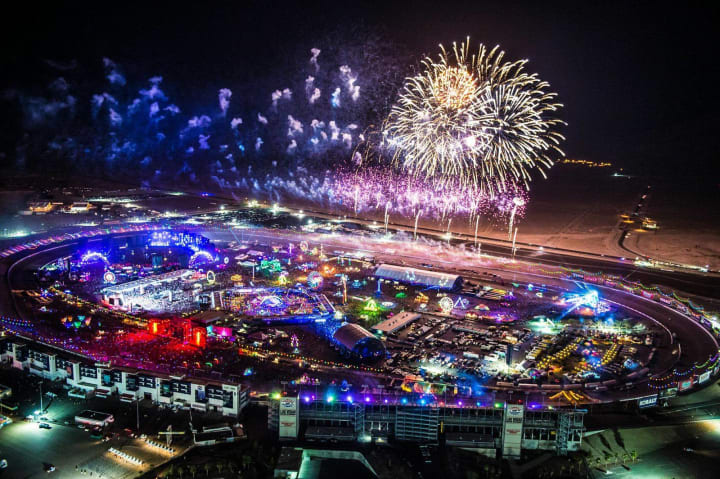 The Electric Daisy Carnival isn't just a West Coast thing, you know! This massive music festival has made appearances in Florida, New York, and in 2018, it will be heading to Metlife Stadium in New Jersey.
For many ravers and Burning Man fans, going to EDC is almost a rite of passage. EDC's claim to fame is having carnival rides, glowing art installations, and some of the world's biggest names in electronica.
Every EDC festival out there is packed to the brim with kandi kids, Burners, neo-hippies, and straight up techno lovers. Expect to feel a lot of PLUR, see amazing performances, and find new friends around every single corner.
In the past, EDC headliners included Axwell, Rabbit in the Moon, David Guetta, and Shae B. So, it's basically guaranteed to be an incredible show, every single time. As a result, most people peg EDC as one of the top music festivals on the East Coast.
Ultra Music Festival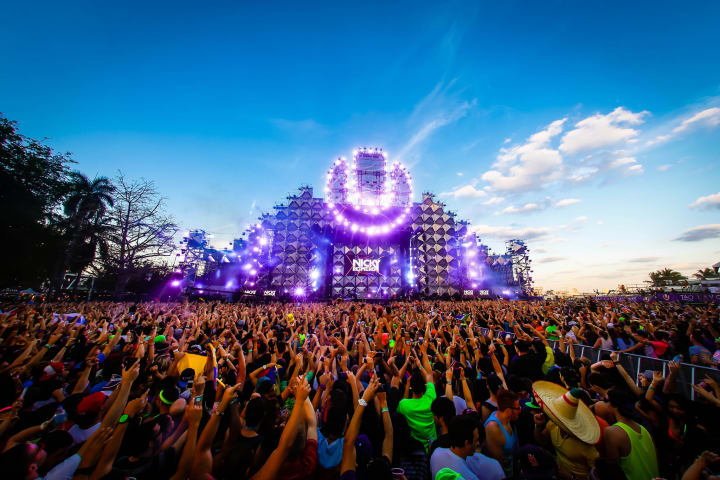 EDC is all about the PLUR, the glowing goodies, and the rave scene that has gone mainstream. And, that's great. However, if you've ever been to a mainstream rave-centric music festival, you will probably realize that dealing with a bunch of glowy, drooly ravers can be a bit much.
While there are still a lot of ravers there, Ultra also tends to attract more classic-style club kids. So, there's a lot more people who look (and act) normal at Ultra. It's toned down, it's a lot less light show-based, and generally, it's better suited for people who are into jungle, house, and club scenes.
Some might be put off by the unPLUR vibe of Ultra when compared to EDC. Even so, past headliners like Afrojack, Avicii, and Armin Van Buren definitely know how to put on a show that is popular with ravers and club kids alike.
That's why Florida-based Ultra Music Festival tends to be a better option for people who get overwhelmed easily, and why it's often tied with EDC for the number one spot on lists of the top music festivals on the East Coast.
E-Zoo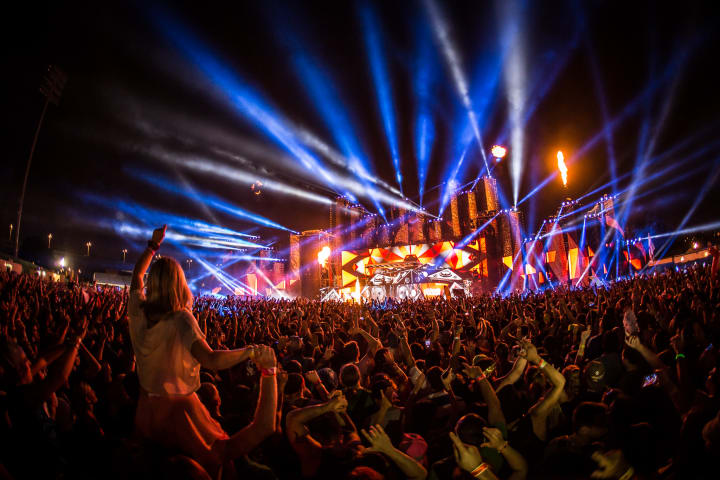 Most people might not consider E-Zoo to be as major as others that vie for being one of top music festivals on the East Coast. However, it is a really awesome music festival in the heart of the Big Apple — even if it's a bit cramped there.
E-Zoo doesn't have EDC's carnival rides or Ultra's illustrious rep, but it does have a lot to offer. Past headliners like Tiesto, the Chemical Brothers, and Bassnectar show that they definitely bring awesome talent to the stage, and it absolutely has a very raver-friendly ambiance throughout the festival.
Decent light shows and plenty of lodging throughout the city makes E-Zoo more than just a regular concert without forcing people to "rough it" at a crappy campground. For those who love hotels more than camping, E-Zoo is definitely a good choice to check out.
Governors Ball Music Festival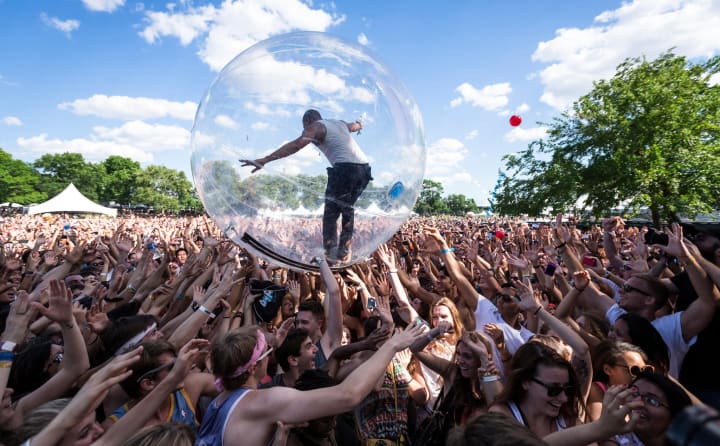 Another NYC-based music festival that makes our list of the top music festivals on the East Coast is Governors Ball. This insanely popular music festival doesn't focus on EDM and electronica, which is very unlike other festivals on this list.
While there have been major EDM acts to appear at Governors Ball, this festival is more about bringing out the best of all the most popular mainstream music genres out there. So, you'll have a little rock, some hip hop, a bit of EDM, and some general pop music as well.
This might not be one of the best music festivals for people who aren't fans of mainstream music, however, it'd be way hard not to ignore some of the A-listers who love working this show. After all, Beyonce and Chance the Rapper have been known to stop by. How can you say no to that?
Camp Bisco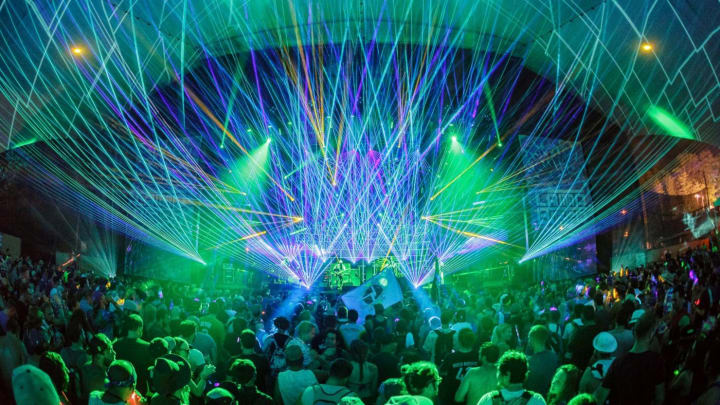 If you really love the idea of getting into the "full music festival experience" with a side of Burner and rave influences to match, then Camp Bisco is definitely one of the top music festivals on the East Coast to check out.
Camp Bisco is mainstream enough to be "normal" enough not to scare others. However, it also has a very deep underground rave and Burning Man undercurrent to it. So, you can expect to see a lot of crazy costumes, a bunch of hula hoopers, and a lot of trippy hippies no matter where you go.
This trance, psy, and EDM-heavy festival has had past headliners like Disco Biscuits, Zeds Dead, ODESZA, as well as some more underground psytrance groups. So, if you love very Burning Man-esque vibes with a full campground, then Camp Bisco is a good option.
Moonrise Festival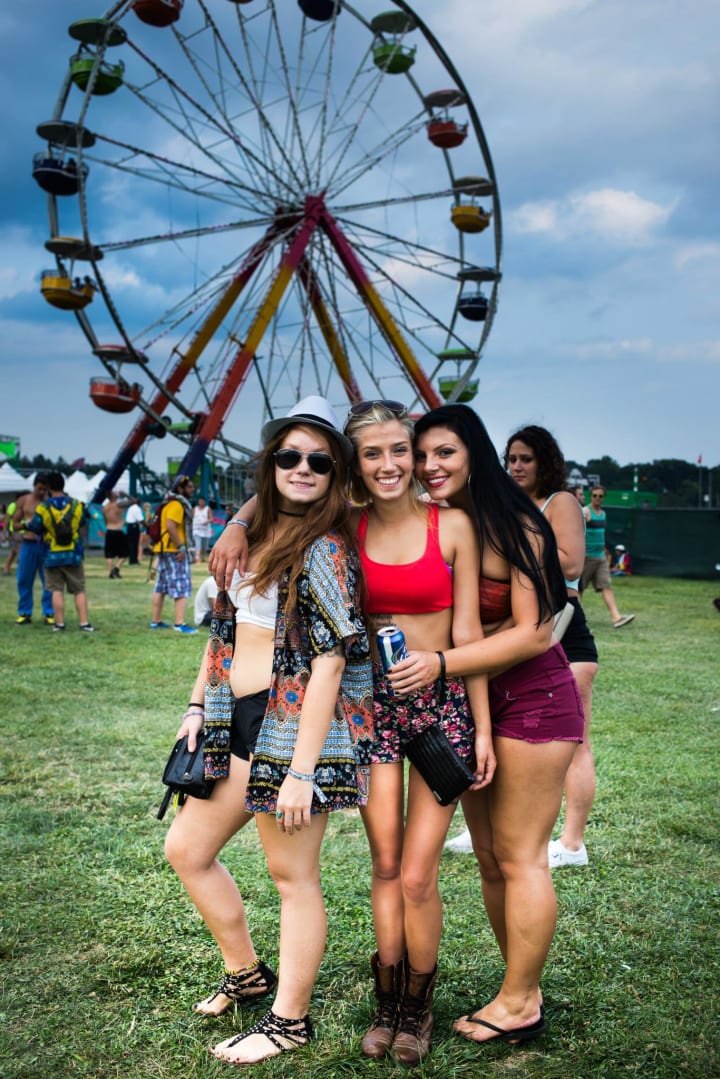 Baltimore's own Moonrise Festival is an excellent option if you want to get a glimpse at what the real underground rave scene is like on the East Coast — but don't want to deal with fully "deep cut" music headliners that you've never heard of.
Past headliners like Migos, Kaskade, and Afrojack keep things mainstream, but the crowd often pointedly veers more underground. So, in that sense, it's very similar to Camp Bisco and EDC rather than Ultra.
That being said, what really stands out about this festival is how much bang for your buck you get. Affordable rates when compared to bigger names make Moonrise one of the top music festivals on the East Coast for people on a budget.
Elements NYC
Elements NYC is one of the top music festivals on the East Coast, at least, when it comes to being one of the more up-and-coming ones. This two-day art and music festival focuses in on major electronica artists like Zeds Dead, DJ Jazzy Jeff, and Flying Lotus — but also gives more underground hits like Alex English a chance to shine.
Along with great music, Elements NYC also has live performances and cutting-edge art installations. If you get a very Burner vibe from this party, don't be surprised. It's being thrown by BangOn! NYC, a party promo group known for its ties to both Burner parties and the underground rave scene.
About the Creator
Ossiana Tepfenhart is a writer based out of New Jersey. This is her work account. She loves gifts and tips, so if you like something, tip her!
Reader insights
Be the first to share your insights about this piece.
Add your insights