Catchiest Metal Cover Songs
From 'Barbie Girl' to 'They're Coming to Take me Away,' the catchiest metal cover songs prove that metal can make anything better.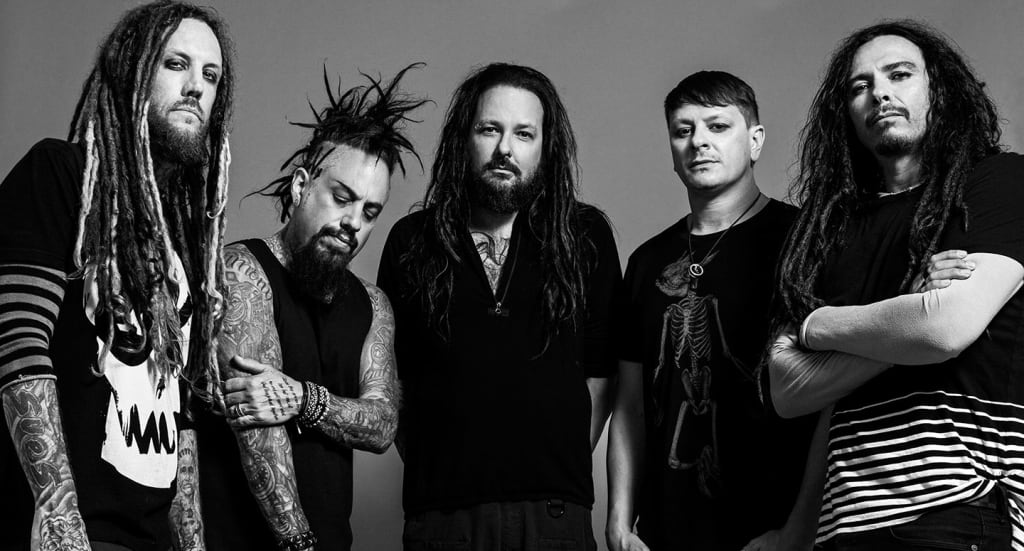 Most people cast metal aside as one of those music genres that is all about screaming to the sound of thrashing guitar riffs. For some bands, this might be true. After all, not all metal bands are good — and some are downright awful.
However, there are many bands out there who can make any song better using metal music. If you don't believe it, you might want to take a look at some of the catchiest metal cover songs of all time.
The original "Barbie Girl" song was as bubblegum pop as they came. With its high-pitched vocals and its cheesily 90s dance track, it's easy to see why a lot of people really didn't like Aqua's song too much.
Metal band Ome Henk knew that "Barbie Girl" sucked as pop, and they fixed it by turning this into one of the catchiest metal cover songs ever made.
The song, which made rounds on the early net under the mistaken credit of Rammstein, actually poked fun at misogynists and how needlessly cruel they were. Most of the lyrics came through as extremely sarcastic, and the truth is that the entire song sounds hilarious yet catchy at the same time.
It's a really, really hard to top the classic suicidal tendencies song, "Institutionalized." It's a song that has been quoted a million times over by angsty people who are constantly misunderstood, and to a point, is an unofficial anthem of misfits in high school.
But, Ice T's side project, Body Count, managed to make a more metal cover of the song that actually does the original punk track justice. The lyrics have been modernized and mocks the little issues in life that piss all of us off.
Ice T does metal, and he's good at it. He's so good at it, that he's made one of the catchiest metal cover songs of the 2010s. Surprised? So are we.
Neuroticfish is industrial metal, so don't argue with us. This band has the odd claim of having one of their biggest hits be one of the catchiest metal cover songs in the electronic metal subgenre. The cover song of choice? "They're Coming To Take Me Away," originally by Napoleon XIV.
Originally, this song was a country-rock song that hit airwaves in the 60s. Neuroticfish modernized it, and actually gave it the kind of psychotic edge that the song deserved.
Speaking from personal experience, it's fun to watch goths dance to this in a club. So, Neuroticfish gets that kudos, too.
Now we're getting into metal cover songs by actual metal bands. As many people can tell you, AC/DC was a pretty popular metal band back in the day. One of their biggest hits was "T.N.T," a song all about how bad and wild they were.
Six Feet Under's growling, beasty vocals actually worked beautifully with this already-badass song by AC/DC. Moshing to this cover song definitely feels doable, and yes, it's definitely catchy in its own unique way.
Between the rage-filled vocals and the true-to-original guitar riffs, Six Feet Under did an excellent job at making one of the catchiest metal cover songs we've heard in a hot minute.
Anytime you hear a Pink Floyd cover, you have to respect the band doing it. Pink Floyd is notoriously hard to cover as a band, and Shadows Fall decided to show how gutsy they could be by choosing one of the most difficult songs to cover.
It's one of the catchiest metal cover songs Shadows Fall has attempted, and honestly, it's also one of the most impressive. Few people fully understand how emotional a metal band's music can be — but they'll definitely get it when they hear their rendition of "Welcome to the Machine."
That chillingly good guitar solo really also helps push this song to the greats.
There was a certain point in Korn's metal career where they decided to branch out, and occasionally got goofy with their fame. They were, after all, one of the first celebrity cameos on South Park.
Part of this carefree time in their music career led to one of the catchiest metal cover songs we've ever seen come out of the nu-metal genre. Rather than stick to doom and gloom, the band chose to cover "Word Up," one of the earliest hit rap songs out there.
Originally, Johnathan Davis and the rest of the crew were nervous that this wasn't metal enough for their fan base. Instead of being panned by fans, the song ended up being one of the most popular they've ever created. Go figure.
Nine Inch Nails is, and always will be, one of the best industrial metal bands to ever exist. This is just fact. Joy Division's "Dead Souls" also happens to be one of the finest new wave songs to have ever been made. So, it comes as no surprise that a cover of "Dead Souls" by Trent Reznor and his crew would be amazing.
"Dead Souls" is one of the catchiest metal cover songs to ever be used as part of a movie soundtrack. Which soundtrack, you ask? Well, if you can't guess from the music video, NIN's cover actually was used as part of the soundtrack to The Crow.
Perhaps the only other metal cover song to really get attention for its spot on a soundtrack is Powerman 5000's version of "Relax." This edgy cover song ended up on the Zoolander soundtrack thanks to its action-packed vibe.
The original song by Frankie Goes To Hollywood, was a strange blend of electronica, early 80s rap, and rock. Powerman5000 did a great job of covering and updating this track, and quickly turned it into one of the catchiest metal cover songs of the 2000s.
Even if you don't like metal, there's something about this song that just grabs you and pulls you in. We can't hate.
About the Creator
Ossiana Tepfenhart is a writer based out of New Jersey. This is her work account. She loves gifts and tips, so if you like something, tip her!
Reader insights
Be the first to share your insights about this piece.
Add your insights