To the Beat: November 2020
A monthly playlist curated by creators, for creators.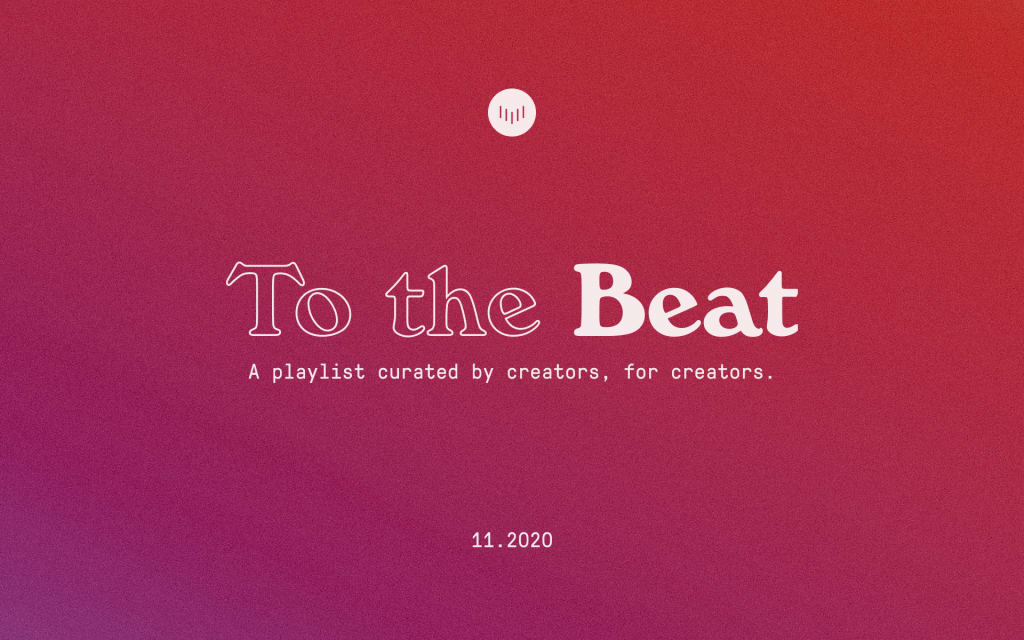 We're here to rewind another month full of new music, playlists, and stories you shared on Beat, our music community. This month has proven yet again that all of you indeed are the guiding track to all things music. With over 100 new stories published on Beat this month, we created another impressive, eclectic, and motivating playlist for you, which is sure to keep going through the end of the year!
Thanks to all of you, we discovered new music, revisited old classics, and learned more about the music that moves you. From the legends to iconic movie soundtracks and the songs that give you all the feels - November's playlist is not one to miss!
Here's a list of stories that got our attention this month:
1. How Megan Thee Stallion's New Album Ended Her Haters by QueenLuxxe
Megan Thee Stallion does it again. Her newest album, "Good News," is just that, and we could all use some good news these days! This story delivers a track-by-track review of the empowering and body confidence-inspiring songs. And yes, we're hooked and give this album and review a 10/10. Did we mention these latest tracks are already all over TikTok? Go ahead and give it a read and a listen! We won't judge your dance moves.
2. Songs to Smash Through Heartbreak by Christopher Beckett
It's never easy going through a breakup, but with this alternative playlist for the brokenhearted, you're sure to find some relief and comfort in these lyrics. Christopher compiled the perfect combination of songs to listen to that can match the range of emotions we go through when a relationship is over or another chapter closed. We felt encouraged to let out our inner emo with these throwbacks. You can surely leave *them* behind when you turn these songs up!
3. 12 Songs That Got Me Through Rona Pt.1 by Justyne
We can all relate that one of the best ways to cope and get through this year has been through music. Justyne shared songs that help keep her going and looking ahead, especially now when we're home, in lockdown, or away from family and friends. In her story, there are songs to sing at the tops of your lungs, to cry to, and dance like no one's watching. This collection of songs is sure to be on repeat if you're feeling down and is best listened to when you need that extra boost to keep going.
If you're a music history buff, Sean's got you covered on the behind-the-music story of how James Taylor almost made his initial debut on the Beatles' Apple Records. This story touches on the tale of James' recording sessions scheduled around when the Beatles recorded their "White Album," and how Taylor's success was on the brink. The intertwining connections of the music industry continue to entertain!
Like Kathryn says, if you want to channel that main character's energy, then you need the right soundtrack to coincide that drive - in and out of the gym. If you're also struggling to keep up your workout routine, have you thought about curating your pump-up music through your favorite films?
We had so many stories shared on Beat this month! You can find over 100 other songs in the full playlist below. This month's round-up of music is sure to keep you motivated throughout that hour of cardio, help you through these challenging times, and put a little pep in your step when you need it the most. Thanks to all of you for continuing to share your stories and vibes with us each month. We'll see you back here again in December!
About the Creator
Collaborative, conscious, and committed to content. We're rounding up the best that the Vocal network has to offer.
Reader insights
Be the first to share your insights about this piece.
Add your insights