To the Beat: May 2020
A monthly playlist curated by creators, for creators.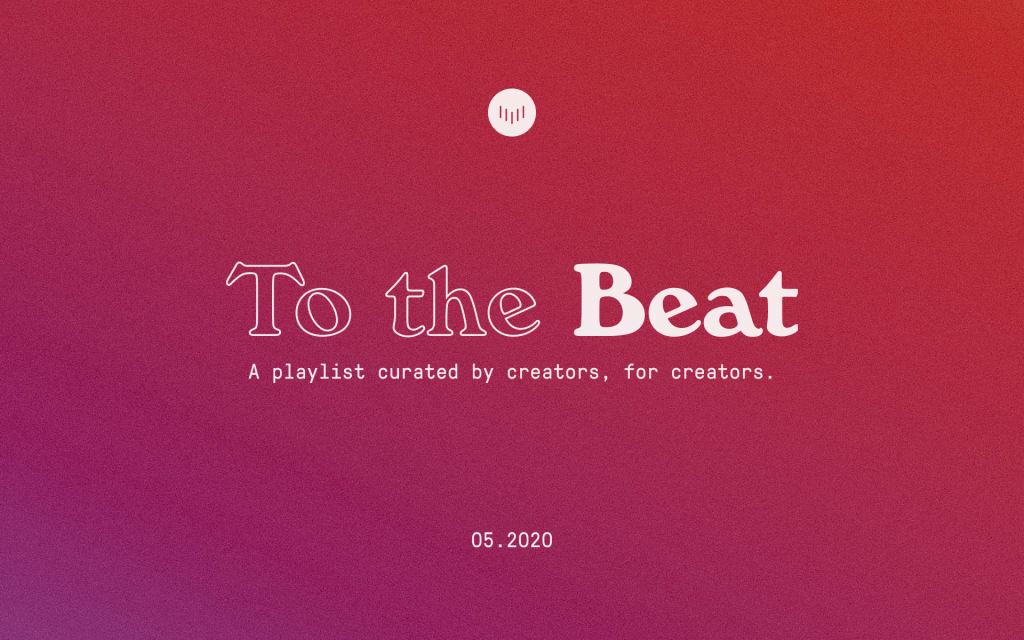 It's been a heavy week. As a platform with such diverse creators and a diverse community, it's always our goal to amplify the voices that need to be heard the most.
Music is a healing force, and one that can start those important conversations. We're sharing this month's To the Beat playlist in the hopes that the music recommended by our creators can bring you some light—but more importantly, this month, we want to acknowledge the huge impact that Black culture has on the music we love. Jazz, R&B, rock, country, and pop music as we know it all wouldn't exist without the contributions of Black artists. Expand your horizons and be sure that you give proper credit and recognize the history behind the music you enjoy. To jump-start that conversation, here are some of the stories from this month that celebrate influential Black artists and the music they create.
1. How the Brooklyn Drill movement is NY's most unique contribution to rap by Arden
2. The many faces of Frank Ocean by A Z Lyrics
4. Music to Move You When Your Life is on Pause by Oredolapo A Roberts
5. Beenie Man & Bounty Killer: Thank You by Marcus Johnson-Smith
There are countless reasons to appreciate and celebrate Black culture, music being just one of them. Thank you for sharing your stories. Below is our full playlist for this month:
About the Creator
Collaborative, conscious, and committed to content. We're rounding up the best that the Vocal network has to offer.
Reader insights
Be the first to share your insights about this piece.
Add your insights