The Sensual World
I have written this as a challenge for the Vocal Social Society. Feel free to share the songs that you loved as a child but were unaware of their meaning until much later.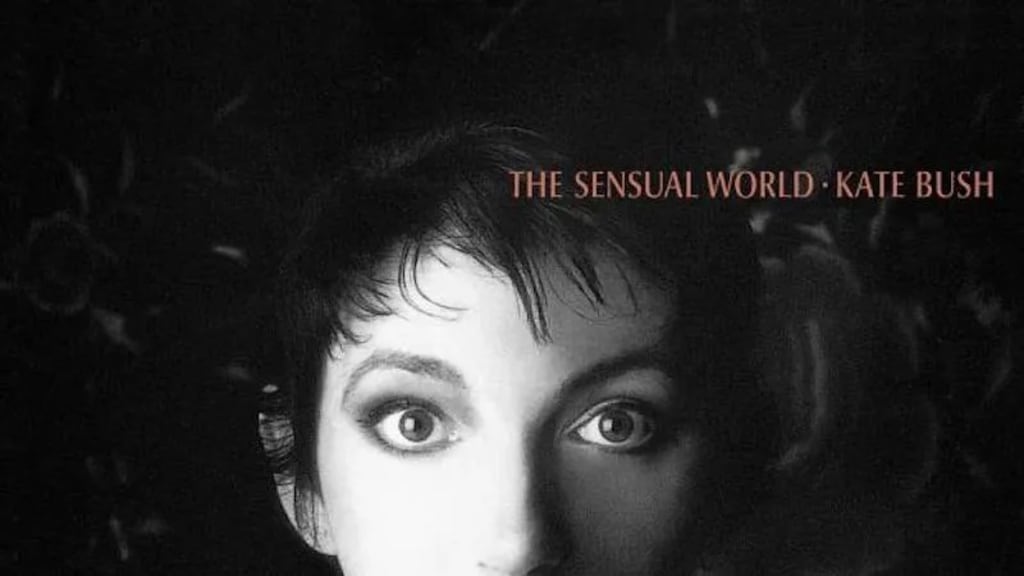 I have often wondered, how many songs I listened to growing up, that were either sexually suggestive or outright raunchy, that I didn't realise at the time, either because I was too young to understand the love language they were using, or it was cheekily hidden from me. To give you some idea of my naivete, I was shocked when as a 12-year-old, I heard Supertramp singing 'right, you're bloody well right', (sorry for the language). AC/DC were singing about being your backdoor man, which in the 70's meant something different to today.
'Oh What a Night', by The Four Seasons, comes to mind and seems pretty obvious, but I was an innocent Catholic boy when it was released, and I wasn't allowed evil thoughts. I believe it was about a young man's first time with a woman, (I could be wrong). I just liked the sound.
There are many, many songs that I still haven't picked up on, but that is for you sweet people to expose me to. I'm not so innocent now and I have shrugged off the dubious moral shackles of the Cult of Rome, so lay 'em on me.
My contribution is Kate Bush's Sensual World, from her album of the same name. I was inspired to write this because I happened to be listening to her popular list on Spotify at work and by strange coincidence, Kate Bush was inducted into the Rock and Roll Hall of Fame. Better late than never.
In the late 80's Kate Bush put out her album, 'The Sensual World' which, as Kate likes to do, speaks of the many things that ignite our senses. Her words can be ethereal and subtle, or blunt and obvious, but her delivery is what draws you in and holds you prisoner. Her voice is her weapon, and she uses it effortlessly to tell her story, like she is singing to you alone.
I could listen to her whisper 'Mmm, yes', forever (listen to the song and you'll know what I mean).
From her first single Wuthering Heights, it has been impossible to pin Kate Bush down to a genre, and this album is a good example as to why. Her vocal acrobatics combined with a vast array of instruments and backing vocalists, which always provide a rich musical rhythm akin to a pulse or heartbeat, that drives the song, and pulls you along with it.
This album is about relationships, between mother and child, man and woman, finding out that Adolf Hitler is a good dancer, despite being a lunatic. The very relevant, dependant relationship of a user and their computer (written before the internet was what it is today). The song Sensual World is about the foreplay before foreplay. The playful little looks that make you wonder. The unexpected touch that sends electricity through the body. The soft suggestive language we use to make sure our thoughts are on the same path. A smile, a curious, furtive glance.
I leave you to listen, if you will, and perhaps this song may remind you of another that surprised you when you finally understood its meaning. By all means, please share.
Thank you and goodbye.
Authors notes:
I recently read about the story behind her song, 'Heads We're Dancing'. Apparently it wasn't about Hitler, but was written about a woman's encounter with Oppenheimer, the driving force behind the atomic bomb. It seems he was a great dancer and quite charming, besides being the creator of the most monstrous weapon ever created. Though we now have the internet, so there's that.
About the Creator
Here I am, I made it to 60 and after three years of flexing my creative muscles on Vocal, I have an interesting collection of stories. I love the Challenges and enter, when I can, but this has become a lovely hobby.
Reader insights
Nice work
Very well written. Keep up the good work!
Top insight
Expert insights and opinions

Arguments were carefully researched and presented
Add your insights