The Sad Tragic Life of Mindy McCready
The Sad Tragic Life of Country Superstar Mindy McCready
New report of Mindy McCready's death
A beautiful Country blonde singer struggling with personal issues, drug abuse until she had lost her man, her kids, and herself until the end of her life in 2013.
This is the sad tragic life of country star Mindy McCready
Born as Malinda Gayle McCready to her parents Tim McCready and Gayle Inge on November 30, 1975 at Fort Meyers, Florida. She started off singing at a young age at church. At age 9, she began training for the opera with a retired Juilliard professor but later decided that she preferred the kind of country singing she'd learned from karaoke tapes of Trisha Yearwood and Reba McEntire. McCready moved to Nashville, Tennessee, where she signed her first recording contract at age 17. Her first album with BNA Records, Ten Thousand Angels, was released in 1996 . Her single "Guys Do It All the Time" was number one in the Billboard country charts. The album was certified double platinum and soon McCready was headlining concerts alongside country music legends like George Strait and Tim McGraw.
She was nominated for Top New Female Vocalist at the Academy of Country Music Awards, along with Deanna Carter and LeAnn Rimes, but lost to LeAnn. A year later, McCready released the album If I Don't Stay the Night. The album spawned three singles, "What If I Do", "The Other Side of This Kiss", and "You'll Never Know". The album sold 825,000 copies and was certified gold but didn't succeeded as much as her debut album.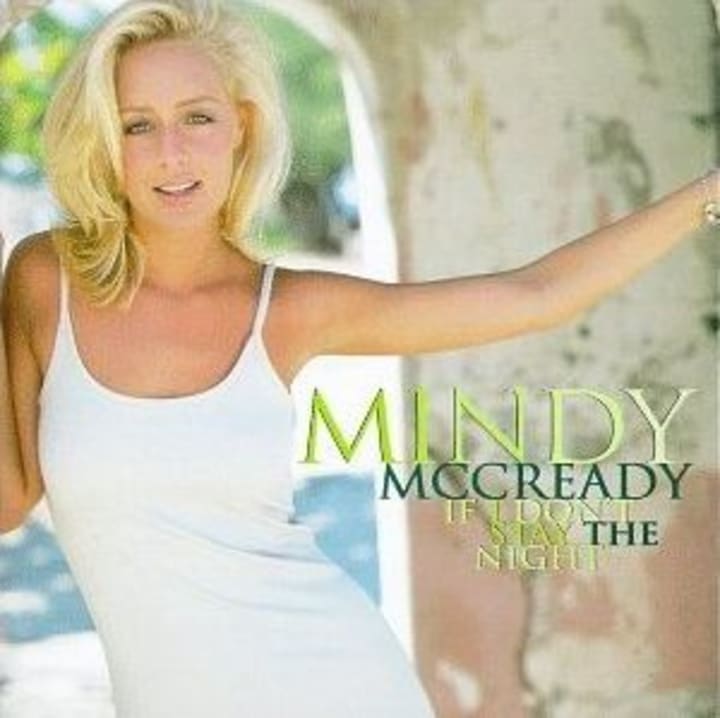 Around that year, she was engaged with actor Dean Cain until they broke off the engagement. Just when things was going better for her, things turn out for the worse. In 1999, she released her third album I'm Not So Tough, which did not sell well. When BNA dropped her third record, McCready signed with Capitol Records and released her 2002 album Mindy McCready which flopped as well and was dropped Capitol Records. She had went through depression and started abusing drugs and alcohol. She ended up in a abusive relationship with her former boyfriend William Patrick "Billy" McKnight. The two would get back together and have their first child in 2006 until they broken up for good. In the 2000s, she run some run ins with the law. On August 2004, McCready was arrested in Tennessee for using a fake prescription to buy the painkiller OxyContin. Although she initially denied the charge, she pleaded guilty and was fined $4,000, sentenced to three years of probation, and ordered to perform 200 hours of community service. In May 2005, McCready was stopped by Nashville police for speeding, then arrested and charged with driving under the influence and driving with a suspended license. She was later found not guilty of DUI but guilty of driving with a suspended license. McCready's legal troubles continued to mount. She was sentenced to a year of jail in September 2007 for violating the terms of her earlier probation but was released just three months later. In 2008, she was jailed once again for violating probation, though she was released after 30 days for good behavior. In April 2008, the New York Daily News reported a long-term affair between McCready and married baseball player Roger Clemens. McCready confirmed the affair, saying that she and Clemens first met when she was 16 and their relationship lasted for over a decade. She admitted to the affair and apologized on Inside Edition. That year she also released a new single, "I'm Still Here," her first in six years and her album was released on March 23, 2010.
In April 2010, a sex tape depicting McCready with a former boyfriend was released. A month later, she was hospitalized in Florida for a potential overdose after a judge refused to grant her an emergency order to regain custody of her son from her mother. In 2010, McCready was featured on the third season of Celebrity Rehab With Dr. Drew. While she was on the show, she quarreled frequently with fellow housemate Kari Ann Pineche, suffered a seizure while with actress Mackenzie Phillips screamed for help (as seen on the show), and had an undiagnosed brain damage as a result of her beatings from McKnight. After the show ended, she released some new music, found love and gave birth to her second son Zayne with music producer boyfriend David Wilson. McCready credited Wilson as the man who saved her life because she had attempted suicides.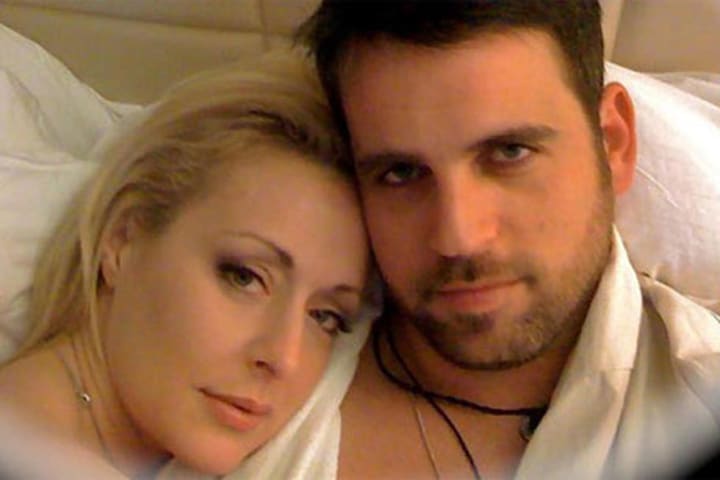 moved to Arkansas. Until everything started to change on January 13, 2013, Wilson was found dead at McCready's home of an apparent self-inflicted gunshot wound. The Cleburne County, Arkansas, sheriff's department opened an investigation into Wilson's death.
Statement from McCready:
"David was my soulmate; he was a caregiver and guiding hand to our sons, Zander and Zayne. He was a precious gift from God to all of us and, yesterday, he returned home and is now with his mother and father. David loved and he was loved. Those who knew and loved him will miss him; those who did not know David missed the opportunity to know a truly loving and gifted man."
Rumors circulated that McCready shot her boyfriend to death but McCready denies it. According to her friend, he plays the audio of McCready crying and pleading her innocence. Families of McCready were concerned of Mindy's well-being since David's death. Her parents paid a visit at McCready's Arkansas home they see her house out of place and a wreck filled with some and alcohol and McCready looking distress. McCready's father contacts the Human Services she tried to confiscate his phone but it was too late. McCready's sons were taken from her and were sent to foster care. According to the court, they demanded her to the help she deserved but that was until February 17, 2013.
February 17, 2013
Five weeks after her boyfriend's death and her children taken away from her, neighbors contacted authorities after hearing two gunshots fired. They arrived at her residences until they found her body and her pet dog dead. McCready was found dead on the porch of her home in the rural town of Heber Springs, Arkansas. Her death was ruled as a suicide.
She was the fifth cast member of Celebrity Rehab along with Alice in Chains bassist Mike Starr, Grease actor Jeff Conaway, Real World star Joey Kovar, and Rodney King. Leaving behind her music and her sons. Her funeral was held at her native Florida home. She was buried at Alva Cemetery in Alva, Florida.
Source
YouTube
ABC News
CNN
celebrities
About the author
Hello, My name is Gladys W. Muturi. I am an Actress, Writer, Filmmaker, Producer, and Mother of 1.
Instagram: @gladys_muturi95
Twitter: @gladys_muturi
Facebook: facebook.com/gladystheactress
YouTube channels in the works
Reader insights
Be the first to share your insights about this piece.
Add your insights