The Paternity Case Story of Justin Bieber and Mariah Yeater
The story of how then 20 year old Mariah Yeater who made claims on then 17 year old teen pop singer Justin Bieber being the father of her son.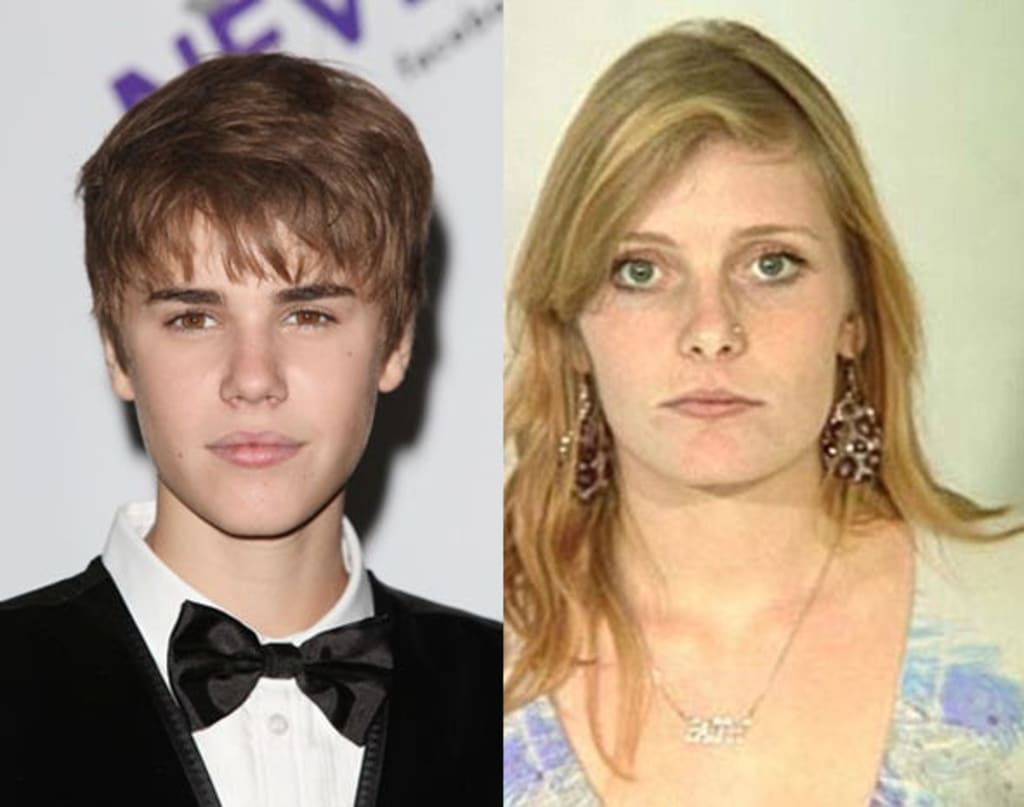 Justin Bieber and Mariah Yeater
Half of us will remember this or half of us have forgotten this story because this scandalous story was tale as time that has remained forgotten or weren't even around the 2010s and that's ok.
This is story of Mariah Yeater, a young woman who claims that pop singer Justin Bieber is the father of her son. She goes on the Insider until a shocking bombshell that shows the shady side of Yeater and ended up quietly ending the suit and lawsuit against her dismissed.
This is how all the chaotic scandal story began.
It started off when then 19 year old Mariah Yeater went to Justin Bieber's (who was 17 at the time) concert on October at the Staples Center. She claims to be a fan of his and after the show was over the security guard saw Yeater leaving the concert, stops her and asked if she would like to meet with Justin Bieber backstage. The security guard takes her backstage where she sees two other girls in the room waiting for Justin. Justin enters the room meeting the girls and embracing them especially Yeater. Just as soon as they were acquainted Justin took Yeater somewhere private. The two went into the bathroom and inside the stalls, Bieber seduces Yeater in the stall then started to have sex. Yeater claims that Justin is a virgin and "he wants to fuck the shit out of her" and started to have sex. The sex lasted for 30 seconds until they quickly put on their clothes, Yeater tried to nab his phone number but Bieber gave it to her. After her encounter with Bieber, she found out she was pregnant. On July 11,2011, she gave birth to her son Tristyn Anthony Markhouse Yeater. After the birth of Tristyn, Yeater tried to contact Bieber team and representatives again but no response from them. She decided to reveal her story on the Star magazine.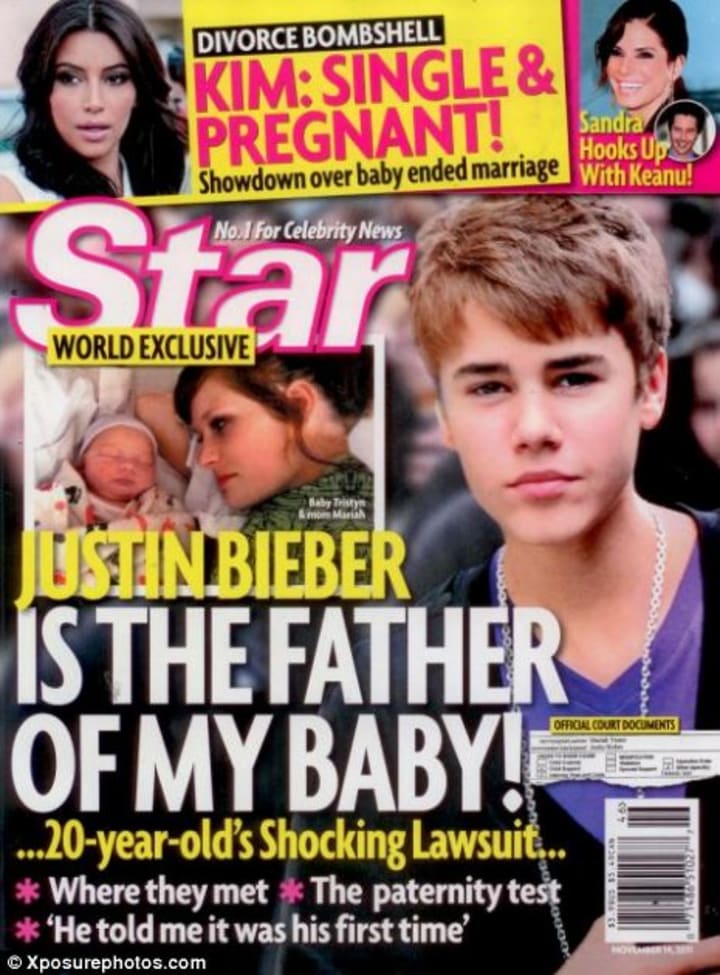 Yeater was reportedly paid $50,000. Bieber had denied the accusations even went the Today show denying the claims and has never met Yeater or done anything with her. Yeater went on The Insider for an exclusive interview to share her side of the story.
Her interview appeared on Good Morning America, The Talk, The View and Wendy Williams Show. That was until a shocking bombshell showing Mariah's true colors. According to TMZ, it turns out that sources have screenshot text messages from Yeater telling her friend to "erase all text messages from" and that Justin wasn't the father of Tristain but her ex Robbie Powell was father of her son.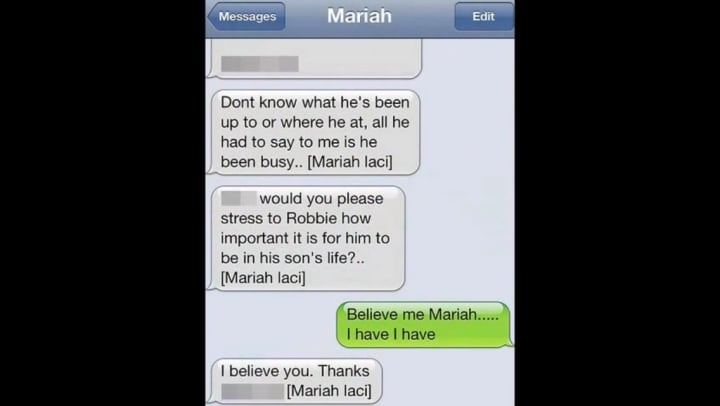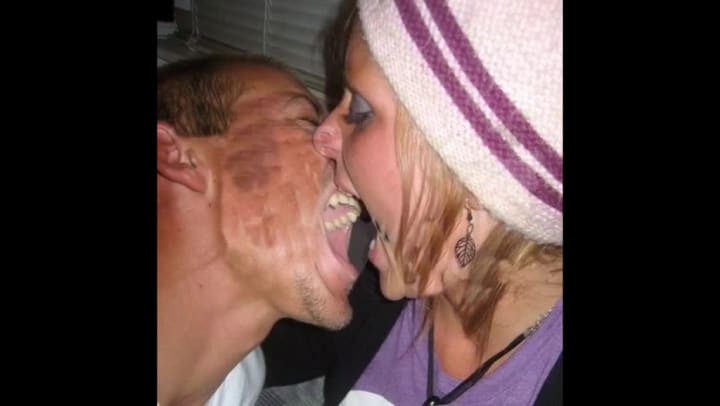 SHE WAS BUSTED!!!!!!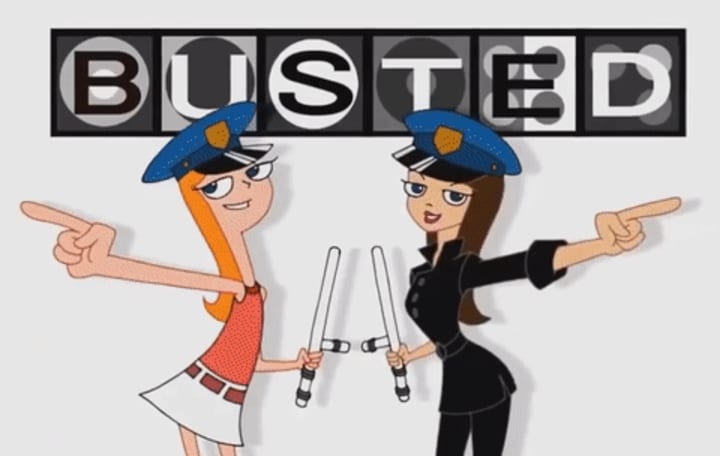 And if you look below at Powell and Tristyn he resembles exactly alike not Bieber.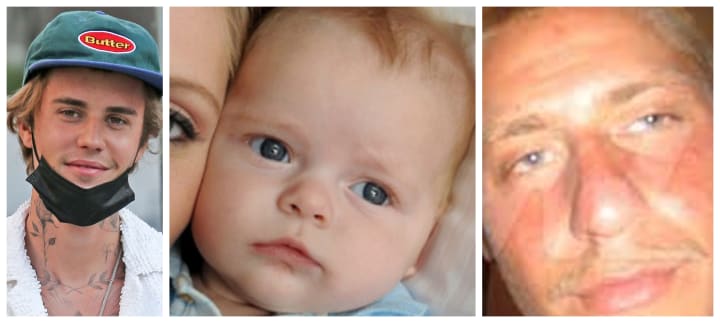 Powell, who was in jail for burglary and drug charges, he told Rumour Fix that Yeater did this whole love child scandal in order to make money from selling her story to the press.
"She lied. We were both homeless and living in Oceanside [California] and Mariah was trying to make some quick money. She just picked him, because she thought he was famous and all and thought she could get a lot of money by telling the magazine Justin was the father. She just saw him as an opportunity to make a lot of money. She said she was doing it for us... for our family and son. She made it seem like it was all for us but she's greedy. I don't know, I still love her though. All I want is to be with my son, that's all I care about. She can take all her money, I just want my son. And man, on the real, I feel sorry for Justin Bieber. He's just a little kid man. He don't need to be going through all this drama. He got a career and s**t to focus on. I feel sorry for the dude."

Powell told Rumour Fix, December 12, 2011
Yeater later dropped the suit nine days later and was never heard from again. In 2012, Bieber released third album Believe and in the album he wrote a song called"Maria" inspired by the whole scandal.
No lie this song was the "Billie Jean" of the 2010s.
The scandal would even be brought up on the Maury show after a young 14 year old boy was on the Maury show taking a paternity suit on a older woman.
Thankfully, he wasn't the dad! (Spoiler Alert)
The story was 11 years old and Mariah son is now 11. I'm not sure what has happened with him hopefully he's doing alright not sure if he's with his dad his real dad actually or with Mariah. Plus, who knows what happened to her she probably fled the country or changed her name. I tried to find her on social media but I'm sure if its really her or maybe someone pretending to be her.
I'm not lie this was one of my favorite scandal stories it was so laughable with all the claims and accusations. It gave Maria her 15 minutes in the 2010s. Bieber was so classy ignoring the whole scandal when he was at the height of his teen pop star career and honestly I respect him for that. Honestly, I had a feeling this Mariah played Bieber just to nab attention and fame and she got it.
Source
https://www.mtv.com/news/b05khx/justin-bieber-maria-billie-jean
https://www.digitalspy.com/showbiz/a356068/justin-bieber-baby-claim-was-lie-says-mariah-yeaters-ex-boyfriend/
YouTube
pop culture
celebrities
About the author
Hello, My name is Gladys W. Muturi. I am an Actress, Writer, Filmmaker, Producer, and Mother of 1.
Instagram: @gladys_muturi95
Twitter: @gladys_muturi
Facebook: facebook.com/gladystheactress
YouTube channels in the works
Reader insights
Be the first to share your insights about this piece.
Add your insights