The music of Higher Hill
Higher Hill's new project is dedicated to all the musicians and venues who were affected by the pandemic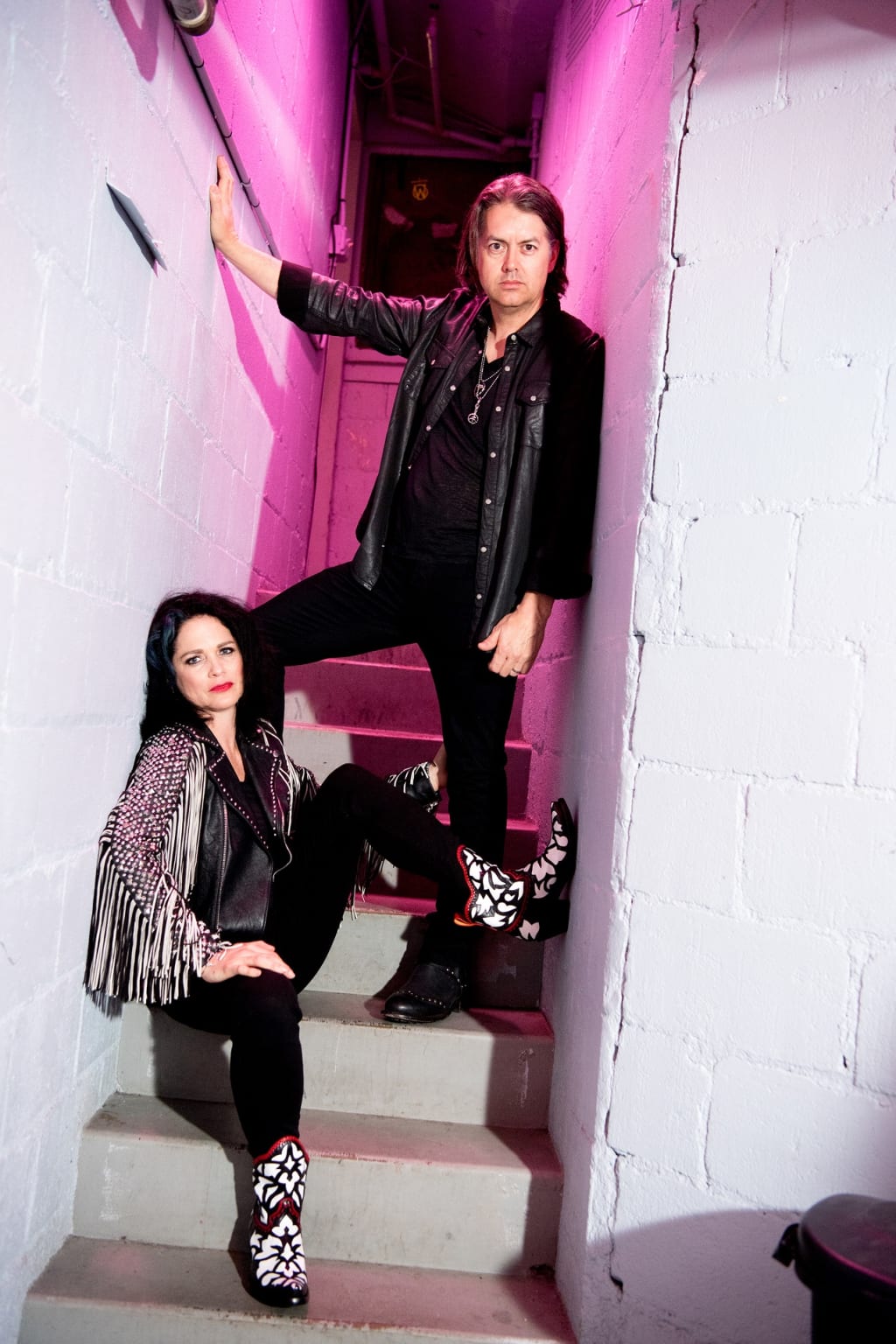 Higher Hill is a husband and wife singer songwriter duo from Texas. Vanessa is a celebrated entrepreneur and inventor and Paul has his very own brick at the Rock and Roll Hall of Fame and has performed live on AXS to an audience of millions. Paul is chief guitar maker at Bullock Guitars.

This first original project is a delightful and eclectic mix of Paul's musical structure, rock guitar sounds and Vanessa's lyrics and vocal melodies.

All Lit Up was produced by the cool and generous Jeff Trott. It features Fred Eltringham, Billy Justineau, Andrew Petroff, and of course, Jeff Trott himself.

Gravity, Miles Ago, and Best Life were produced by the iconic David Kershenbaum who included Leland Sklar, Denny Fongheiser, and Jon Gilutin.

Last but certainly not least, Kate Malone brought 6 of the songs to life from the soft and tender Lullaby all the way to screaming River with a team of Nashville's best including Devin Malone, Matt Utterback, Josh Matheny, John Henry Trinko.
Vanessa was good enough to take the time to answer some of our questions:
Q: Which song would you like featured?
River is a great Rock anthem about the power of being a woman. We move move mountains and give birth to truth no matter what they say.
Q: How long have you been creating music?
I have been playing music since middle school and so has Paul. Paul has been a professional musician his whole life, but had to take a day job in engineering and made it as chief technology officer of a large telecom company. He never lost his dream and throughout all his life has being playing in bands. I was also always in music while I had my day job as CEO of an entertainment technology company, but this is our first original project.
Q: Do you have a preferred genre?
Paul is a HUGE fan of Rock music. The more electric guitar the better. I like alternative rock, but have tended more towards folk music and Americana. I think that's why our project is so eclectic and has so many different sides to it.
Q: Do you write your own music, or do you collaborate?
We wrote all of the music on this project together. It was an amazing journey.
Q: Tell us about your latest song, EP, or album.
River is an incredible rock anthem that starts with the ugly things people say about women. Women are so often discounted because they are not perfect. Women have incredible power and like the River, move mountains and give birth to truth.
Q: What is the best song you ever released and why?
Paul's opinion is that our new release Get Up and Go is or best song. He LOVES the melody. The song behind the project's start up is actually the Lullaby.
Right now the fans say All Lit UP is the best song and it is to be expected with a producer like Jeff Trott who is also Sheryl Crow's producer. The musicians on that project are amazing and it was an honor to work with them. A song Jeff and Sheryl wrote in the middle of our project is skyrocketing on the charts right now!
Q: Do you, or would you like to, perform live?
Paul performs live all the time to audiences of thousands. We have performed live together as another band, GEM and are waiting to see if there is an audience who wants to hear Higher Hill in concert. Stay tuned…
Q: Which of your songs is, or do you think would be, fun to perform live?
The song Come on Karma is the one we have performed the most live. It was the first song Paul and I wrote together. It is a funny song about escaping a bad ex. It's pretty hilarious and super catchy.
Q: What is your favorite/best outlet to connect with your followers Instagram, Spotify, FB, Twitter, iTunes? How would you want them to follow?
We are on all the social platforms so really whatever and however people want to connect with us. Here are all our social media handles: https://ffm.to/higherhill.LRJ
Q: Are you currently working on any projects we should look out for?
Get Up and Go as a LP releases in just 1 week!!! I am so excited and I hope we can get some pre-saves so we find some great playlists!! 12 GREAT SONGS THAT ARE ALL VERY DIFFERENT, but beautifully produced by Kate Malone, Jeff Trott, and David Kershenbaum.

Consider following mysoundMusic on one of the platforms where this post may be shared:
Medium, Flipboard, Bloglovin , Twitter.
Reader insights
Be the first to share your insights about this piece.
Add your insights