The 'List: Best of New Wave
When disco was flatlining, a new genre was birthed in the late-1970s into the MTV generation - and here's its first 'list.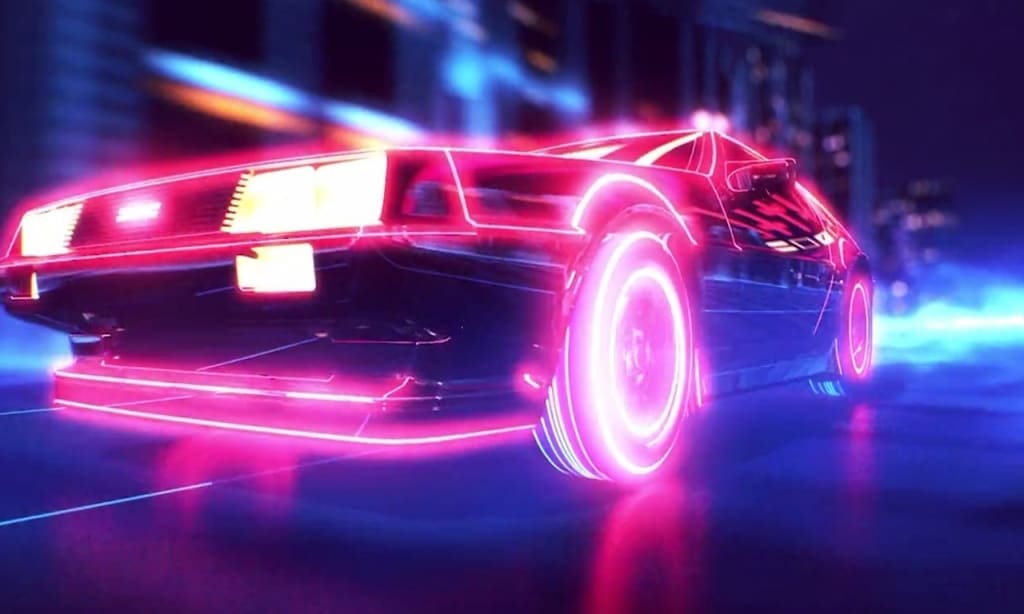 Hello, one and all.
Well, we're a couple of weeks into the new year and while we've been sort of stuck in the mostly 1970s rut, me and my co-conspirator in this experiment: Calvin (he'll always be Oates to me) Cherry have decided to shake things up and add more diverse 'lists rather than focus on singular artists. But, fret not; many artists from various decades will get their just due 'lists: Fleetwood Mac, Commodores, Billy Joel, Madonna, Michael Jackson and Prince are all due for 'lists this year, so hang tight, and they are being drafted as we speak.
For now, we move from instrumentals, on to new wave. In a response to the over-saturation of disco music as the world of punk music cried foul; a new burgeoning sound was brewing in 1977 with many acts melding all sorts of rock music genres into their repertoire, but with the added mixing of hard rock, jazz, punk, and electronic dance (or EDM). To many, the NYC band, Blondie, led by the sultry Deborah Harry is considered to be the first official new wave act to cross over into the pop charts and score a number one hit with the disco-ladened "Heart of Glass." It would even be disco artists like Chic and Prince who would break the mold eventually, keeping funk beats and bass, but change the sound up to a grittier, more rock-like sound.
MTV (Music Television) was launched in August of 1981 and began to be the showcase for many a new wave/rock artist in the early 1980s as the tone changed from strictly the audio format to the music video single format which was the added promotional marketing tool to sell the band's/artist's music and songs. One of those songs made one of our 'lists and was indeed the crystal ball into where the music industry was headed. (hint: The Buggles)
My 'list and my buddy's are a mix of the 70s, 80s and even 90s. Enjoy and to coin the Carpenters hit song title; "We've Only Just Begun."
Cherry Picks
In 1985, a pop/new wave trio from Oslo, Norway did the unimaginable. Be, so far, the only pop act not from the US or the UK, to score a number one smash and be the only act from said country to score said smash hit. The Steve Barron-directed comic-book romance music video also helped put them on the map. Their debut album, Hunting High & Low, went platinum and they earned a Grammy nomination for Best New Artist. Unfortunately, the US left them high and dry since 1986, but, they would continue having success in the UK and in Europe.
This UK male/female duo gave us a memorable debut imaginable. Dave Stewart and Annie Lennox were together since 1980 and were one of the first new wave pioneers to hold our attention with their androgynous style, but most importantly, their catchy, yet mature rock/electronic/big band sound. They were hit-makers until 1989, when they disbanded and Annie Lennox would go on to enjoy a killer solo career. Dave Stewart would produce music and score movies after his stint with the Eurythmics.
Another UK new wave/EDM duo (both male) scored a number one out-of-the-box in the summer of '86. Chris Lowe and Neil Tennant out of London UK, would channel rap/hip-hop and yes, even Blondie with their dance-y pop track. The hit parade would continue for this group until the 80s drew to a close. They would find major success abroad rather than here in the states in the 1990s.
A violin sets the tone for this new wave/folk 80s classic by this Birmingham, UK group which had the distinction of being sandwiched between the King of Pop's number one smashes: "Billie Jean" and "Beat It." It would also pay tribute to 60s pop icon Johnnie Ray, who was known for openly crying on stage and in his music. Since then, the band's become a one-hit wonder.
Another UK group; initially a trio, then a duo. Tom Bailey, Alannah Currie and Joe Leeway from Sheffield. A John Hughes movie named Sixteen Candles, with Molly Ringwald, would give this group a major shot in the arm with "If You Were Here" and then, hit this song out of the park. Known for adding African and Latin world beats to their music and their name was derived from characters from the popular "Tintin" comic books - they weren't actual twins, folks!
From Stuttgart, Germany; this one-hit wonder took his cue from the David Bowie 1973 rocker, "Space Oddity" and scored a major top-20 hit with this now-mostly-forgotten hit. Interestingly enough, another German act (oddly enough, not a choice from either one of us) would score a major one-hit-wonder smash hit also that year, with "99 Luftballons." That would be Nena from Hagen, Germany.
A UK rock/new wave quartet (many band members have been added and subtracted since) formed in 1980. This one, from their most successful signature album, Violator, was the initial album release and it was a big hit outside of the US. However, their synth-rock/dance ballad, "Enjoy The Silence" would cement the group's hit-making status, becoming a worldwide smash in 1990. It's been delineated as the group's more spiritually introspective song. Johnny Cash even covered this song.
This one's an admitted favorite of my good buddy, Oates. This UK proud punk rocker/new waver certainly made an impression with this early music video clip with this [ahem] stellar fancy footwork! Oh...and according to Wikipedia; it's about masturbation. Good choice, Oates!
This Australian band made quite the dent in the late-80s with this brazenly sexual rock/funk gem which (I still strongly point out) owes more than a fair debt to the late rock/funk/soul pioneer, Prince, who sadly left us in 2016. This is, in fact, due to it's staccato drum percussion; use of electric and rhythm guitar, weepy synthesizer and provocatively forward lyrics. The smoldering Michael Hutchence sang lead; he would sadly die under bizarre circumstances in 1997.
It seems that the 1970s wasn't the only decade to channel the classics, or classical music. The late Viennese rock/new wave rapper/rocker scored his only major hit in the summer of 1986 with his rock/rap/new wave ode to composer Wolfgang Amadeus Mozart. Two versions were played on radio where there was a spoken-word biographer giving us his life story and a dance/rock version with Falco rapping about his love for the iconic classical music composer/maverick. Just like his idol, Falco died young and prematurely - under the influence in a vehicular accident. His idol was 35, but Falco beat him by five years (age 40).
And now...My Picks!
His actual name was Robin Scott from the UK (so many in the new wave milieu) as his jumpy, funky, slap-happy euro-disco smash hit was sweeping the nation in the last year of the "Star Wars/Watergate/Vietnam/Disco Sucks" decade. Blondie was the first new wave artist/group to score a smash hit with their disco hit, "Heart of Glass," but M would be the second official new wave number one hit - and guess what? He too would become a one-hit wonder! And, as of 2018, the only number one song by an artist with a single letter as it's name.
The UK duo of Geoff Downes and Trevor Horn would take a song by musician/songwriter Bruce Woolley and give us a crystal ball look into the future of pop/rock music in the upcoming 1980s decade. "Pictures came and broke your heart," sings Horn, who, as a prolific music producer, would oversee the new wave music movement, producing hits for Frankie Goes To Hollywood and Seal in the 1990s. It would have the distinction of being the very first music video broadcast on MTV in 1981.
And speak of the devil; this UK band (was there any doubt?) would score their first and only US top-10 with this Trevor Horn-produced synth/rock/dance jam that had at least two years to make its mark and remain in human consciousness longer than most easy-straight-to-number-one hits. It was even used in a Brian DePalma horror/thriller, "Body Double" and had its initial "Caligula"-themed music video banned for its overt homoeroticism.
Okay, finally, a US act; this NYC band fronted by the platinum-blonde siren Debbie Harry would be the first official song that would signal rap and hip/hop forces to be reckoned with in the pop/rock music world. The grainy music clip featured Fab Five Freddy, graffiti artist Lee Quinones and artist Jean-Michel Basquiat. Blondie would remain in the record books as the first number one song (not a novelty song) to feature an actual line of "rap."
Another American artist who would blaze the trail for the new wave movement in the MTV decade. It was her first major hit on the charts and her video, one of the most popular music videos in rotation on MTV. This NYC star would have a killer music career in the 1980s, but didn't quite make waves in the 1990s, but it never stopped her from working. She is still one of music's most endurable icons.
And now, we're back in Jolly Ol' England. The only group to have made my 'list and my buddy's simultaneously. This was the first major hit single for this band, written by one of it's earlier members, Vince Clarke, who would leave and form two duos, Yazoo and then, Erasure. It's simplicity is its hook and yep - you will find yourself tapping a toe or two to it.
While it never was a top-40 hit, let alone a Hot 100 hit, this NYC-based band led by David Byrne is one of the most iconic songs that was not a smash hit on radio. Its success was largely due to its innovative MTV music video and its clever use of spoken-word (not rap) and its rather odd look at life from the POV of... oh, who cares?! It's a great song that has an almost eerie existential life beyond radio!
This OH-based post-punk/new wave group had under three-minutes to wow us with a quickie hit that to this day, is one of the most iconic hits of the start of the "MTV/E.T./Rubik's Cube/Reagan/Ira-Contra" decade. It went top-20 and yes, it's true - was so great, the band couldn't get laid with another top-40 single! Oh, and the hit music video would raise controversy over its seemingly misogynistic content. For me, it's clearly an empowerment song and for two-and-a-half minutes, it makes us feel like we can accomplish anything! They did back up Jermaine Jackson on his hit, "Let Me Tickle Your Fancy" in 1982.
Another UK group; led by guitarist Roland Orzabal and bassist Curt Smith would have a second number one smash with this anthemic rock/power jam. Feels like it owes a debt to many 60s and 70s protest songs ("War" by Edwin Starr from 1970 comes to mind) and years later, it would inspire 00s and 10s acts like Fun and Imagine Dragons with many of their anthemic hits.
...and finally.
The last of the UK invasion; this fusion of funk/R&B/new wave by this British band after years of being on the scene, finally got their big break here in the US with this signature smash hit. They hit again in 1987 with their followup hit, "Lessons In Love" and then, vanished from sight.
You will note that neither my 'list, nor my buddy's are numbered, so there's no top-to-bottom determination as to which hit song, like the last one, was better or best. These 'lists may or may not necessarily delineate which songs are our favorites or most-loved. I love the Level 42 smash, but any one of my choices are all diamonds to me. That's it; off the soapbox now.
- why not?
Hope you enjoyed. There may be a sequel to this 'list soon. Ta-ta for now, folks!
Next List Pending.
About the Creator
A passionate writer and graphic artist looking to break into the BIG TIME! Short stories, scripts and graphic art are my forte! Brooklyn N.Y. born and raised. Living in Manchester, Connecticut! Working on two novels now!
Reader insights
Be the first to share your insights about this piece.
Add your insights