The 'List: Instrumentals
A 'list of hits from a lost, long-forgotten format—music without the (mostly) benefit of voice or lyrics.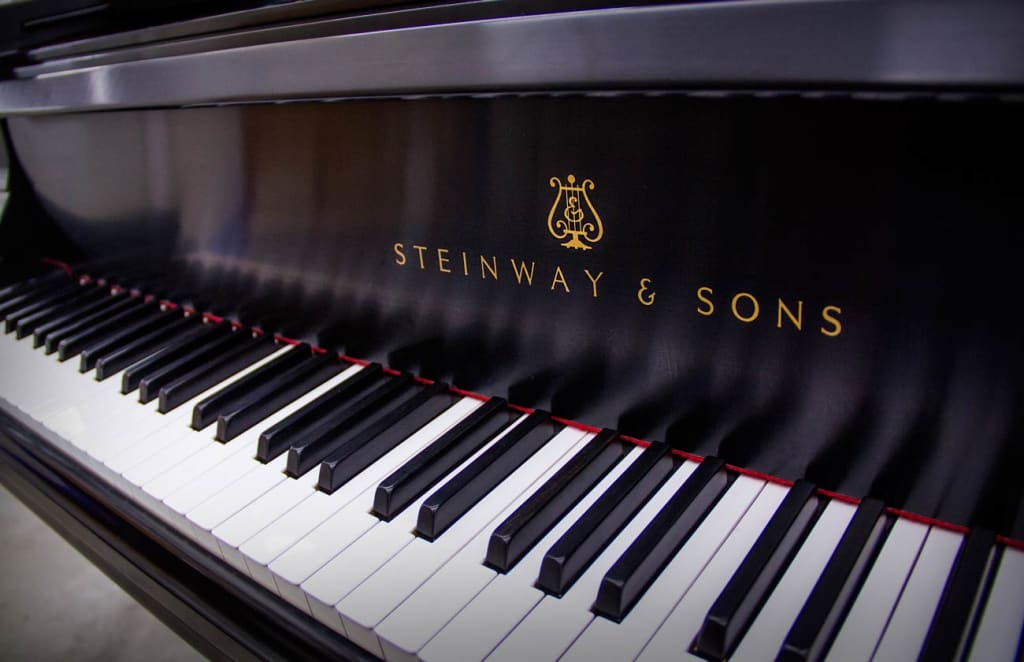 Hello one and all and welcome to a New 'List for 2018!
So, here's the official 'list for the new year and after several solo efforts, I'm pleased to report that my collaborator and best friend Calvin "Oates" Cherry gave me his two cents on this 'list.
The 'list actually takes a look at a lost music genre. The instrumental. Just music—nothing more; not a vocal track (although sometimes it will incorporate some light vocal accompaniment or singing) or even lyrics. Not very many instrumentals have cracked the Top 40, although there's conflicting reports that Baauer's 2013 number one smash "Harlem Shake" is the last known instrumental to chart, although it seems to also be pegged as a novelty song. Also, the song hardly has a band playing, but does an enormous amount of over-sampling.
In the rock era, the first (believed to be, at least) official number one instrumental is Perez Prado's "Cherry Pink and Apple Blossom White" in 1955 which spent a cool 10 weeks at the top. Instrumentals have been a mainstay of radio and record sales since the 1930s and 1940s and on. The format reached its peak of popularity in the 1970s, but it began to decline in the 1980s, despite a few chart hits by diverse artists by Mike Post, Jan Hammer, Meco, Herb Alpert, Harold Faltermeyer and the king of elevator sax, Kenny G. The 1990s saw a few instrumentals chart and score (this would include the aforementioned Kenny G.), but it's clear that the format/genre was on its last legs. Generally, the format was relegated to movie theme songs pop-ified for radio or even television show themes, but classical music was also used often in the 1970s disco era (Walter Murphy who sadly, didn't make the cut in this 'list with his "Fifth of Beethoven"). Original songs were sprinkled often, but, sadly, it's officially a lost art form and my honest, albeit crazy hope, is that we can see its popularity rise again very soon.
Here's our 'lists: Oates and mine and a wish for a prosperous and Happy New Year in 2018.
Cherry Picks:
My buddy's main pick, him being a super-duper Elton J. fan. It was a big hit in the UK and was a mostly musical eulogy to a friend of John's who died in a motorcycle accident; but John does add some vocals toward the end repeatedly; "Life isn't everything." It's a somber song written by John himself.
The late behemoth soul star with the booming voice was also a prolific music producer and arranger. His Love Unlimited Orchestra project was a 40-piece band which had past famous members such as Ray Parker Jr., Lee Ritenour and....*sigh*, even Kenny G. Another good pick from my buddy and a number one smash on the pop and soul charts. Fun fact: Spanish superstar Julio Iglesias, re-recorded his own version of this song in 1975—with lyrics!
This Upstate NY native was a jazz favorite with his instrument of choice; the flugelhorn—and perhaps the only artist to accomplish a top-3 pop hit with the instrument and the song he used it in. Used often (as I remembered) by many commercials and ads and even had an acknowledgement from the popular superhero movie, Doctor Strange from 2016.
Perhaps the first well-known rock instrumental to go to number one on the charts in 1973, it uses every form of instrument known to man including timbales, keyboards and even saxophone. Interesting fact, the late singer Dan Hartman played bass for the group and was known for his 1978 disco hit, "Instant Replay" and his 1984 pop/soul smash, "I Can Dream About You," that was long disputed by me as having been a Daryl Hall & John Oates hit record. (Right, Oates?)
As heavy metal began to show major signs of chart life in the late 1970s, this Pasadena, CA band fronted by axe-guitar god Eddie Van Halen had a near two-minute guitar solo which is in fact, the intro to the Van Halen cover of the Kinks' 1964 smash, "You Really Got Me" which was considered by many as the first official heavy metal hit song. Seems fitting that this metal band would do that song justice.
Mother, Father, Sister, Brother is the full name of this thirty-piece band which scored a number one mostly-instrumental disco smash with some vocal spice added by the girl group The Three Degrees. The title stands for "The Sound of Philadelphia" and was a Kenny Gamble and Leon Huff composition. It's also considered the unsanctioned theme to the hit music/dance show, Soul Train.
One of the most iconic jazz movie themes with the most famous sax solo by Plas Johnson. It was used in a series of animated shows featuring the titular character as well as a series of popular live-action comedy films with Peter Sellers. The Cleveland native would score three Grammys and a lifetime major fame for his signature tune.
This iconic synth movie theme is also noted as the slowest, longest climb to the number one spot on the Billboard Hot 100. The Greek-born composer has now got the most popular sports-themed score ever made. The film would also win the Best Picture Oscar for 1981.
This Louisiana native had a number two smash with this "slip note" country-style instrumental. Not much is known by me, except that my good buddy, Oates, would clearly know more about him as he's part of the country music scene.
This bluegrass instrumental was a chart smash and was featured in the classic John Boorman horror thriller "Deliverance" with Jon Voight, Burt Reynolds and Ned Beatty (who was in the film's most notoriously repellent scene). The piece alludes to a beautiful, yet creepy scene between Ronny Cox and an inbred boy strumming the banjo. Years after fact, it has been mercilessly tied to redneck/inbred-style movie or television show themes.
...and My Picks!
Apples and oranges time. Despite hitting number one with a disco-fied medley cover of the iconic John Williams score for "Star Wars and the Cantina Band" themes; it was this lesser hit disco-fied cover of another John Williams composition for Lucas' bestie Steven Spielberg and his 40+- year-old sci-fi UFO classic film. It peaked at number 25, but had the clever distinction of having an artificially vocodered recording of a child's voice at the end (alluding to Cary Guffey's child-like voice) saying: "Goodbye, goodbye." This one stuck more than the other from the Pittsburgh producer/musician's smash cover.
This German musician-producer was known for his hit songs for Donna Summer and Blondie; but he would score the entire Martin Brest 1984 action-comedy "Beverly Hills Cop," that made Saturday Night Live comedian Eddie Murphy a household name. It peaked at number three and was the rarest pop/synth instrumental to become a hit.
Two instrumentals made waves in the year the Olympics went stateside here (Atlanta, GA). One was the movie theme to the blockbuster Tom Cruise smash "Mission: Impossible" by U2 members, Adam Clayton Jr. and Larry Mullen, but this late composer/DJ/producer who was Swiss/Italian, made a dent here in the top 20 with this rare 90s instrumental. It was a nice mix of trance and EDM, that featured an eerie piano hook as its main selling point. Sadly, he left us in 2017. His song is the rare 90s jam I listen to on a regular basis. May you rest in peace.
Before "Love Story" in 1970, ten years earlier, this Canadian bandleader/composer popularized the Max Steiner composition of the popular 1959 romantic drama and made it one of the most endearing instrumentals in the rock era. It was one of those rare instances that the music superseded the film in popularity. Proof that music could also sell a movie by becoming a hit record. Now, the song is the most overused theme in all of media! Hmmmm.... not that that's necessarily a bad thing!
Much like the previous entry, two musician/composers popularized the somber John Barry theme to the wildly controversial John Schlesinger-directed, 1969 Oscar-winner for Best Picture which was about a male hustler and a grifter in the rough-and-tumble XXX world of NYC, and gave the 1970s a push with the instrumental format. Jon Voight and Dustin Hoffman were the stars and it seems this 'list has the distinction of having two Jon Voight films on it!
This piece was incarnated initially in a 1971 made-for-TV movie by its composer DeVorzon, known for his many television themes and hits with other artists like Bob Dylan and Marty Robbins. It was the 1976 Summer Olympics that gave this tune a shot in the arm and a place in the pop charts as it was used to showcase Romanian gymnast Nadia Comaneci's somersaults and gymnastic skills in television montages. The song would have yet another life as the theme to a popular CBS daytime soap opera (read the title as it's the dead giveaway). This is considered a "cat" song as it had more lives than most of the songs on this 'list!
This Canadian composer/pianist's classic hit had a wild ride to the charts. A batch of 45 RPM's made its way to a Canadian rock music radio station and the DJ mistakenly played it on the air. Both the DJ and listeners flipped for the record and it caught on quick. It placed number three on the pop charts and proved that even an easy listening artist could score a hit on the rock/pop music scene despite the delivery person making a mistake. The theme had also found another life—as the Mister Softee ice cream theme! True 'dat!
This Italian-German musician/producer/wunderkind, who was largely responsible for Donna Summer's career, would switch gears and try composing for movies. His Oscar-winning music for the prison drama, Midnight Express was the tip of the iceberg. While not a big hit on the charts, it would cement Moroder's career in movie music and pave the way for other rock music producers (Mark Mothersbaugh of Devo fame and Danny Elfman of Oingo Boingo fame) to try their hand at it—and have major success. Scarface, Flashdance, American Gigolo, and Top Gun would bring him massive fame as well.
This disco/funk confection by the mostly white Scottish band went to the top of the pop charts in 1975 and featured some light shouting from it's band members. Sadly, it would be the last hit to feature drummer Robbie MacIntosh as he died from a fatal heroin overdose in 1974. A favorite of mine and a heavy addition on my mp3 'list.
Finally....
The last official instrumental number one of the 1970s. It was a mostly light-jazz/disco/torchy song with Alpert's trumpet solo featured prominently as the main hook. Alpert as many of you may or may not know; was the 'A' in the A&M record label that featured his instrument (trumpet) as the logo. His many instrumental hits in the 1960s with his Tijuana Brass Band were the stuff of legend. But, in 1968, he would chart with a vocal record "This Guy's In Love With You" and go to number one. He's the only artist to have two number ones, but one a vocal recording and the other—an instrumental. He would foresee the careers of The Carpenters, The Captain & Tennille, Peter Frampton, Styx, The Police and Janet Jackson to name a few.
- just because!
Thank you and enjoy. Happy New Year 2018.
Next 'List Pending.
playlist
A passionate writer and graphic artist looking to break into the BIG TIME! Short stories, scripts and graphic art are my forte! Brooklyn N.Y. born and raised. Living in Manchester, Connecticut! Working on two novels now!
Receive stories by Carlos Gonzalez in

your feed