The 'List: Aretha Franklin (1942–2018)
The Queen of Soul Remembered by This Music Lover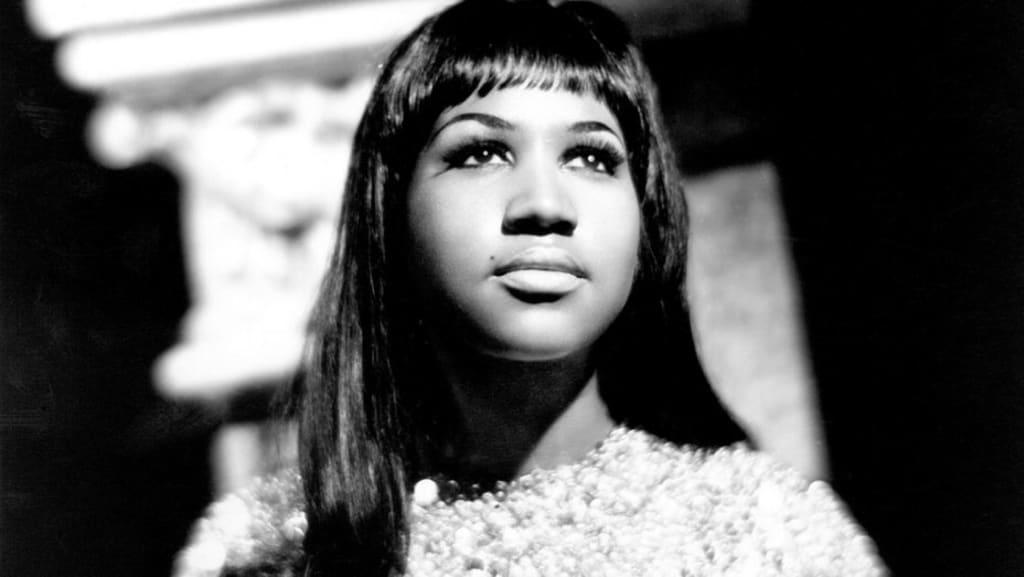 The Iconic Queen of Soul as a Teenager (Year of Photo Unknown)
Hello, one and all.
As I sadly remind myself, our gods and idols are mere mortals in the end. We've lost our fair share of many, but, just today (as this fan had written this spur-of-the-moment eulogy when the announcement was official), my heart sank like a stone when one of our musical goddesses finally joined the invisible heavenly choir. She truly earned the title of the Queen of Soul.
She was born Aretha Louise Franklin in Memphis, TN on March 25, 1942. Her roots in gospel were pretty much a given, as she was the daughter of a Baptist minister. She spent much of her life in Detroit, Michigan, and would start her illustrious career at the age of 18. Her mezzo-soprano voice and her proficiency in piano would propel her into a career in soul/R&B music as well as gospel. Once signed to Atlantic Records, a song recorded by the late Otis Redding called "Respect" had some moderate success, but a different style was needed to give it a broader audience. It would be her first commercial success and was an out-of-the-box smash hit. Her cover of "Respect" scored her a number one smash and would soon pave the way for her iconic career.
She would have long success in the 1960s, the 1970s, the 1980s, and even the 1990s. She acted in movies, won nearly every Grammy award she was nominated for, dueted with nearly every major artist with but a few exceptions. Inspiring a legion of singers from Mary J. Blige, Christina Aguilera, Lauryn Hill, Gladys Knight, Mariah Carey, and, yes, even Whitney Houston, the Queen of Soul provided a soundtrack for our lives, our hearts and yes, even our souls.
More can be said, but that would be Bible-length. Her life was one of triumphs and even tragedy; but, in the final days of her life, in the midst of her illness and subsequent death at age 76, she earned the crown and the title. For me... she is the Queen of my soul.
And now... my cherry picks for the iconic queen.
Despite the waning interest of the MTV generation, this crisp, sweet duet with the other iconic UK "Captain Fantastic" still packs quite the punch. Clearly it was a competition as to who could out-sing the other.
The song was co-written by Stevie Wonder and would net her another gold record. A number one on the Soul Charts. While it belies a certain sweetness in its tempo, one could argue the lyrical content is that it's told from the POV of a stalker.
A rock-bluesy confection that gave us at least a taste as to the comfort level she had with any genre. One could say that Janis Joplin may have channeled her in many of her own recordings.
This Burt Bacharach/Hal David composition was originally a smash hit for Dionne Warwick, but Franklin herself would get her recording out and give Warwick a run for her money.
Her comeback hit follow-up to "Freeway of Love" was the title of her Arista Records debut album. This song was another one of her empowerment anthems asserting her femininity and her sass to a man who thinks he's playing her, but, really, it's the other way around.
The UK new wave duo clearly gave a home to the Queen as she and Annie Lennox gave us all a lesson in female empowerment. Apparently, the 1980s were also about women's liberation.
Off the film soundtrack to the movie Sparkle, her searing vocals give this Curtis Mayfield song its edge. Adding more words to the title, the Oakland, CA quartet En Vogue would also have a hit cover of it in 1992.
Not a particular favorite of mine, but it's on this 'List... just because. I wasn't particularly impressed by the Narada Michael Walden production, and I felt both artists deserved a better track to duet on... but, hey, it became Franklin's and Michael's first number one together—one that took Aretha twenty years to achieve after "Respect."
A torchy soul ballad with a slight tinge of country and plenty of blues. Her vocals are flawless in this track, and I wonder if she was channeling gospel great Mahalia Jackson.
This was her mid-80s comeback hit that brought her to the MTV masses and proved that time never took her out of date or style. The late Clarence Clemons of Bruce Springteen's E Street Band added the sax appeal. It earned her a 12th Grammy Award for Best Female R&B Vocal Performance.
Her sweet and saucy cover of Ben E. King's standard proved that she could take any established song and make it her own. Speaking of which...
She would "gospelize" the 1970 Simon & Garfunkel classic and make it church-friendly. Which may explain why yours truly even covered this classic at his own church once! The top three are...
A dancey-soul hit about feminism at it's finest. A scene in her acting debut, The Blues Brothers in 1980, put her in that position of singing this song and demanding her long-overdue respect from her patronizing boss!
This was a Carole King co-composition that would give the Queen a very rare sensual style which was a bit out of left-field from her good-church-girl image. But... no one ever said God don't like sexy! Of course, if we could ever forget...
The Queen would put her stamp on what sounds a bit like a misogynistic rant by a man. In explaining, it was a hit for its songwriter Otis Redding, but giving it to the Queen proved an even better gamble. It was her first major number one smash and would keep her in iconic status for decades on.
May the Queen Rest in Peace and Power.
Next 'List Pending
The Queen of Soul, Aretha Franklin (1942–2018)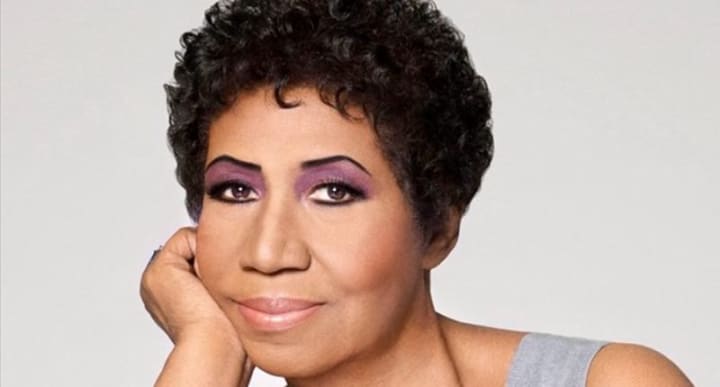 Carlos Gonzalez
A passionate writer and graphic artist looking to break into the BIG TIME! Short stories, scripts and graphic art are my forte! Brooklyn N.Y. born and raised. Living in Manchester, Connecticut! Working on two novels now!
See all posts by Carlos Gonzalez →